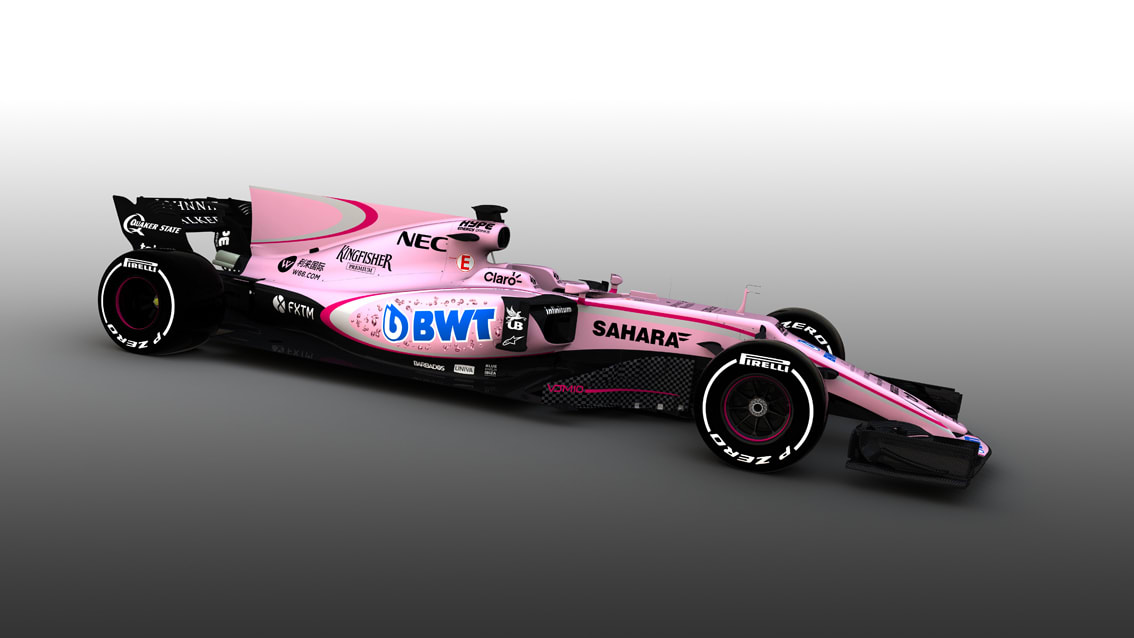 The team launched and tested their Mercedes-powered VJM10 in a familiar silver and black livery, but it will be rolled out in unfamiliar bright pink at the first race in Australia next week.
Speaking about the team's new acquisition and change of identity, Team Principal and Managing Director Dr Vijay Mallya said: "The arrival of BWT in Formula One is huge news and represents one of the most significant partnerships in our ten year history. It's a sign of how far we have come as a team with our strong results and completes a solid commercial performance over the winter.
"For 2017 our cars will sport a vibrant new colour scheme with a smart matte finish. Changing the colour of our cars is an indication of the strength of this new partnership and a real statement of intent from BWT as they begin their relationship with the sport of Formula One."
Force India have also confirmed that their drivers, Sergio Perez and Esteban Ocon, will wear pink helmets "to complement the unique BWT pink car".
To read more on Ocon's targets for 2017, click here.