Force India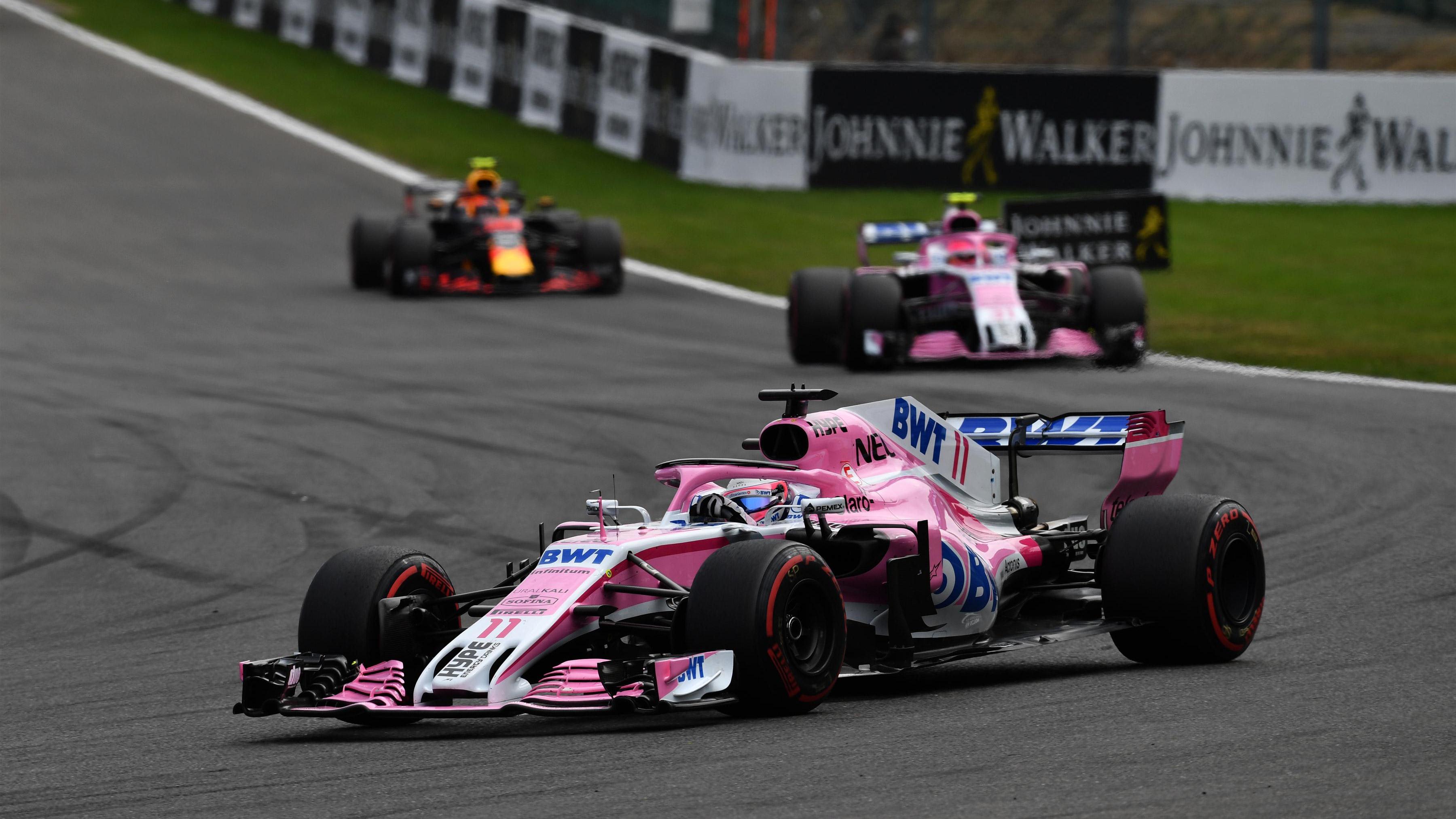 Sergio Perez
"I'm feeling really positive after such a strong weekend in Spa. The points we scored are very important and our performance across the entire weekend shows what a great group of people we have in this team. The car was quick and I was happy with our race pace. I think we came away with our maximum result all things considered.

"I'm really motivated for the final eight races as well. I know we have new parts coming to the car and there is a feeling of excitement in the team. It's going to be interesting to see how competitive we can be in Monza and whether we can continue with the speed we showed in Spa.

"Monza is always special and I love the old-school track. It's high-speed and narrow, and it's important that we keep coming back to these classic circuits. I've had good results in Monza in the past and I just love the energy and passion of the crowd. It's always a really special race."
Esteban Ocon
"I spent a lot of time in Italy when I was younger and I just love the country. I made a lot of friends so it's always nice to see everybody again. Racing in Monza is something special because you can feel the huge love the locals have for motorsport. The atmosphere from the Tifosi is incredible – for all the drivers.

"The track is only made up of 11 corners, but there are a lot of places that can catch you out. Parabolica is a really quick corner and it's very difficult to get it just right. The same is true of the Lesmo corners. With the modern F1 cars, the Variante Ascari is also very nice to drive – you are almost flat out and need to be very precise.

"We achieve some incredible speeds along the straights and I think the layout is going to suit our package. Last year I had a special race there: I was third on the grid and finished sixth, so I hope we can be in the points again this year."

Mercedes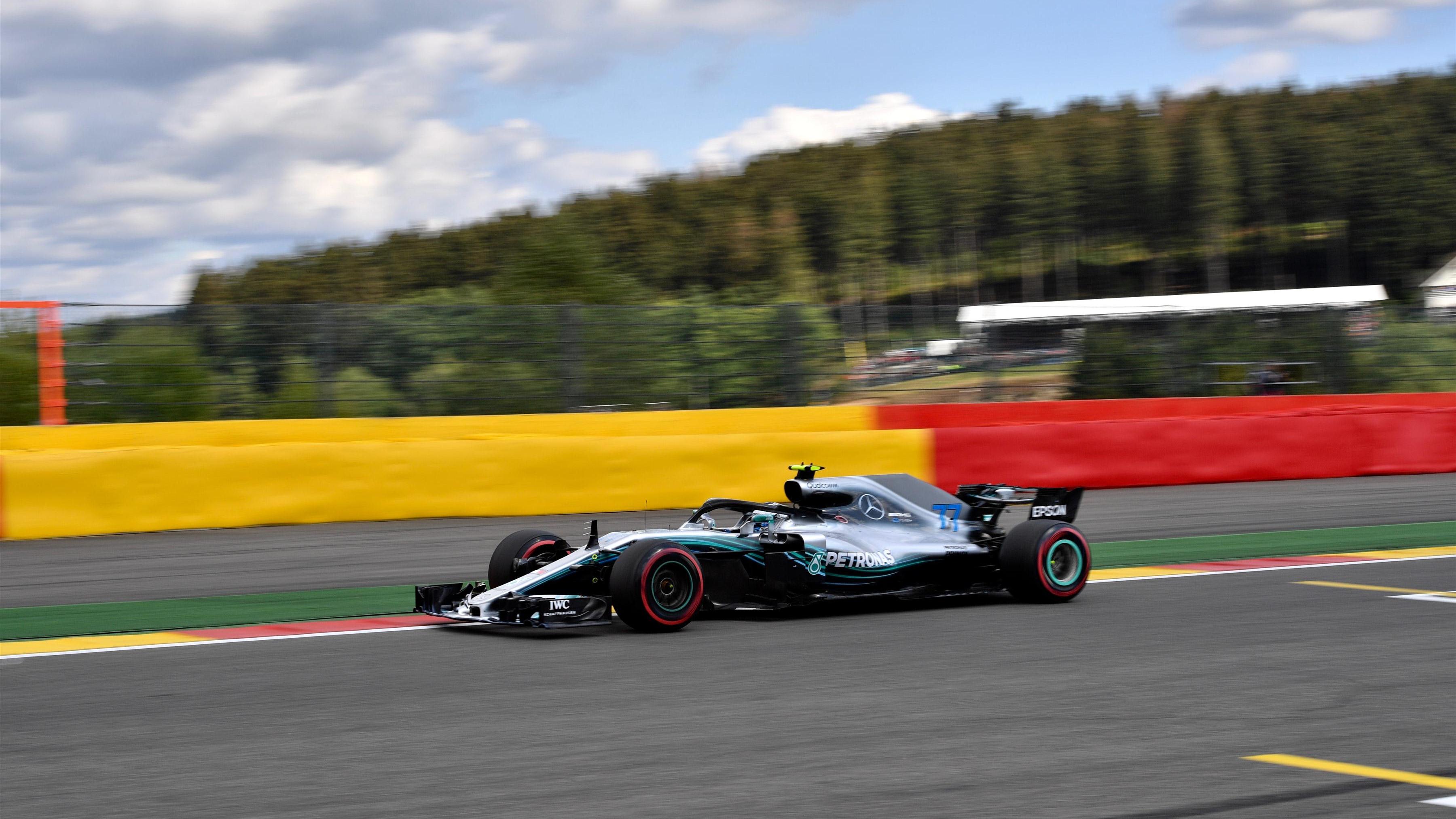 Toto Wolff, Team Principal
"We did not return from summer shutdown the way we wanted to. The race in Spa clearly showed that the Ferrari was the better car around that track, both in terms of performance and tyre management. In the end, we were simply not fast enough to threaten Vettel after he had taken the lead in the first lap.

"On the plus side, we still came home with more points than Ferrari - through strong drives from Lewis and Valtteri and some bad luck on Raikkonen's side. However, it is clear that we need find more performance if we want to keep gaining more points than our competitors. Over the course of this season, the performance has shifted a number of times between Ferrari and us, so nobody can take anything for granted. We just have to keep our heads down, focus on the developing our car and take it race by race. We brought a good step forward to Spa with our new engines and we need to keep developing quickly over the next weeks.

"We're now looking forward to the race in Monza - the last of the European races and a Grand Prix with a truly great atmosphere, thanks to thousands of Tifosi. Last year, we celebrated a 1-2 in Monza. This year, nobody expects it to be easy and we will have to step up our game in order to challenge for victory. The Ferrari has been impressively quick on the straights lately which is certainly an advantage on a track like Monza. But we will be fighting them with everything we've got."

Williams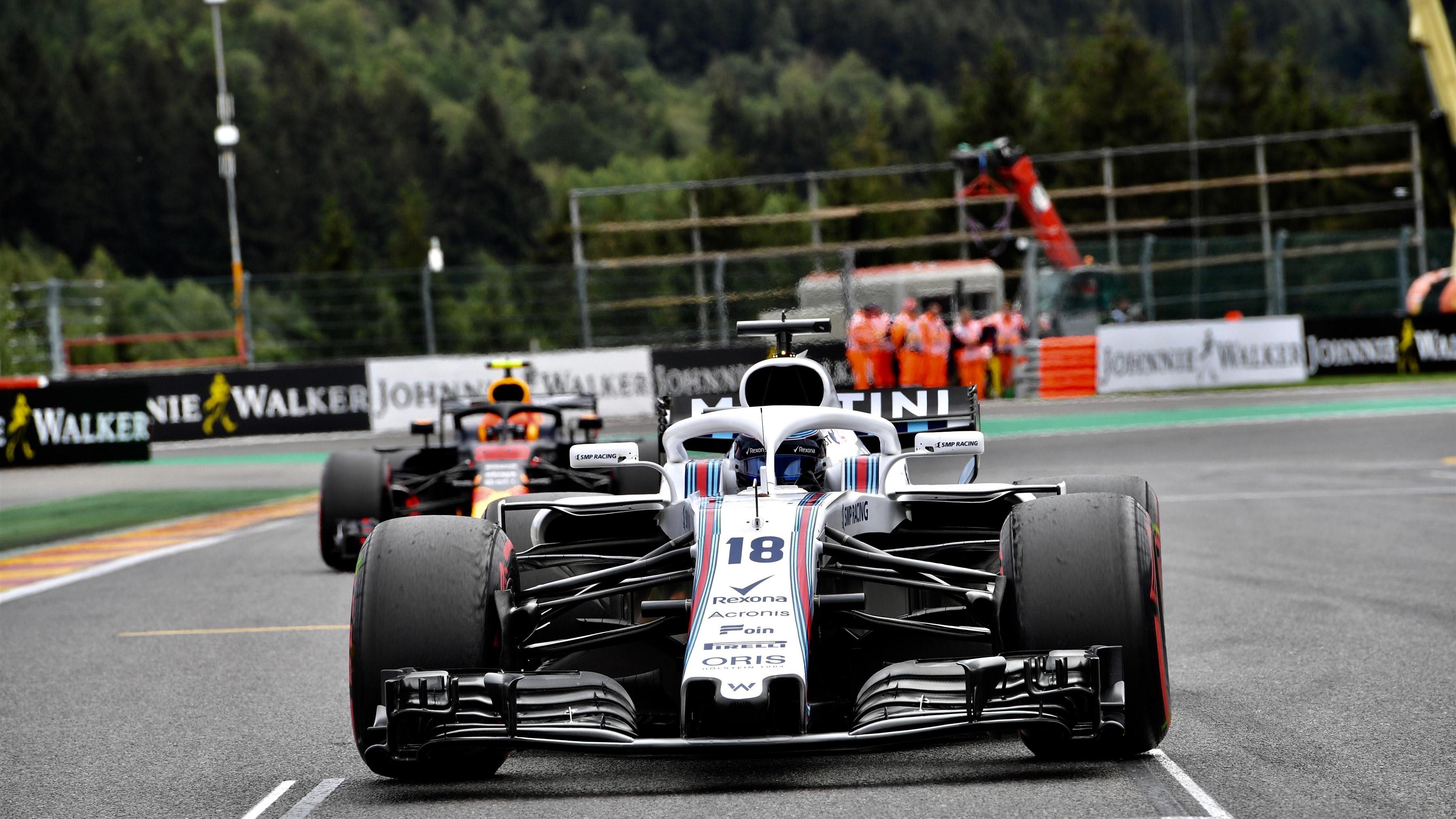 Lance Stroll
"Last year, Monza was a big turning point in my career, it really impacted on it. I have incredible memories of my front-row start and I will remember it forever. Qualifying was crazy in the rain, but I took to it like a fish to water! The atmosphere there is incredible and the passion of the tifosi is amazing. You can't ignore the history of the place and the importance of Ferrari. I am really looking forward to getting back there."
Sergey Sirotkin
"I have very good memories racing at Monza, as I raced there a lot in my junior categories. I like the spirit of the track and the challenges that the high-speed, low-downforce corners create for the drivers. The track will throw some challenges at the car which will be nice to evaluate. It's the last European race so we will have to enjoy it as much as we can."
Paddy Lowe, Chief Technical Officer
"Straight on from Belgium we go to Italy for the final European race of the season. Monza always has a great atmosphere as the fans come out in their droves to support Formula One. It's another iconic track within a unique park setting inside the city. The circuit is one of the fastest of the year, but despite the high-speed sections, it still has some challenging corners with big braking events to manage. We look forward to ending the European section of the calendar there before heading into the final flyaway races of the year."

Haas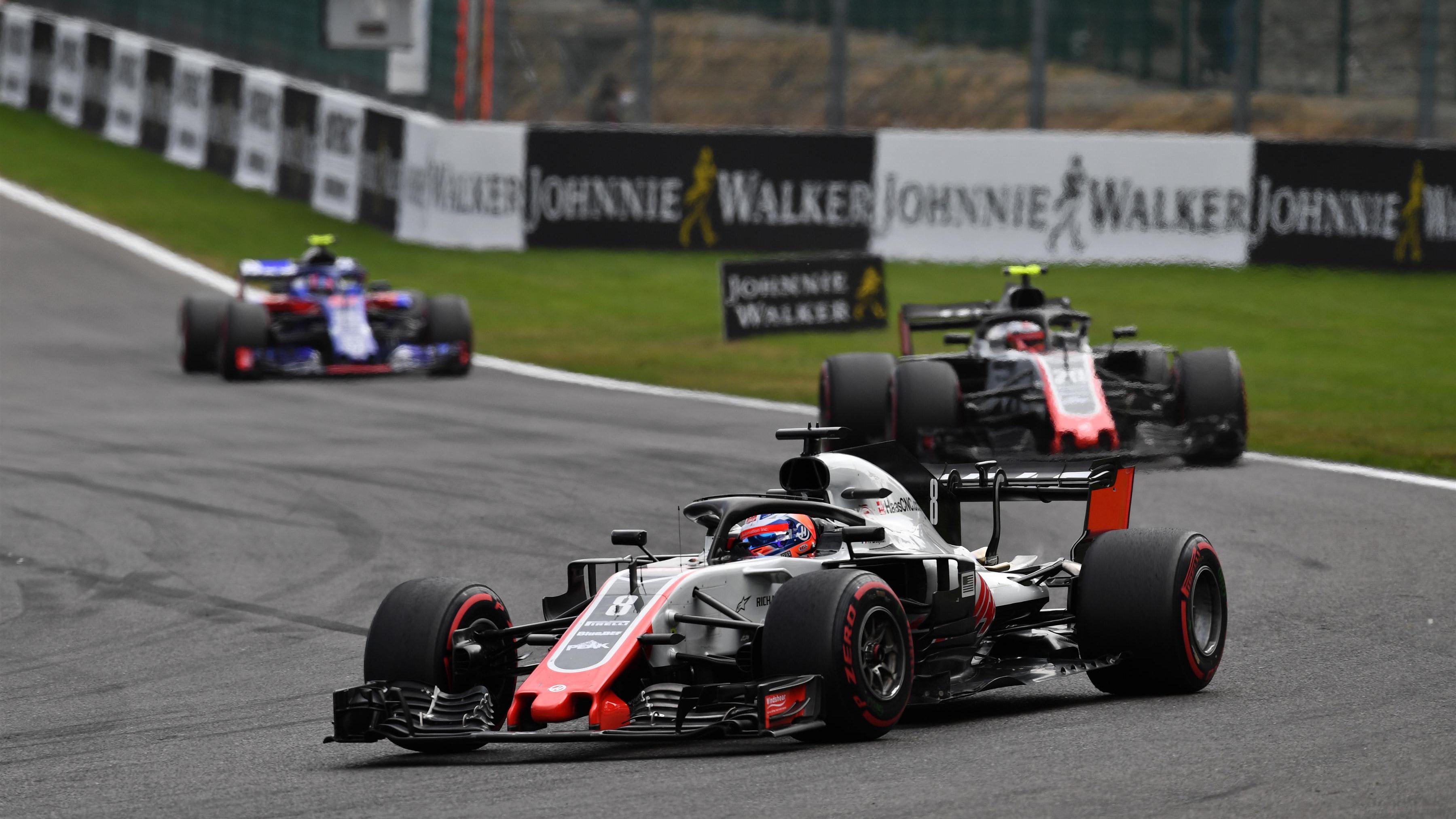 Guenther Steiner, Team Principal
"The history of Monza and the passion of the tifosi give the Italian Grand Prix a great atmosphere, and with it being close to both of our technical partners, we want to do our best. We still want to go for a better position in the championship, which is fourth. We'll still try hard on that one, as we've done a lot of work on the engineering side of things. Nevertheless, everybody on the design and aero teams are working on the 2019 car. I don't think our performance will drop off. Everybody is still bringing stuff to the racetrack – stuff that was designed and developed months ago. We are doing the same. We will not stop here. We'll bring some smaller upgrades."
Romain Grosjean
"The good thing with Monza is there's lots of overtaking opportunities. There's turn one, three, eight and then the Parabolica. It's more or less every single braking event.
"The atmosphere is crazy in Monza. The tifosi, the fans – they're just great. The track is in the middle of a park. It's like nowhere else. There are so many people coming and watching, cheering for the drivers and, of course, for Ferrari. The atmosphere is electric. I love it."
Kevin Magnussen
"Monza is all about the atmosphere. It's got so much history and the Italian fans are really into it and they're extremely passionate. It's always a fantastic experience racing there. Monza is probably the best track for overtaking on the calendar. It's always exciting racing there."

Sauber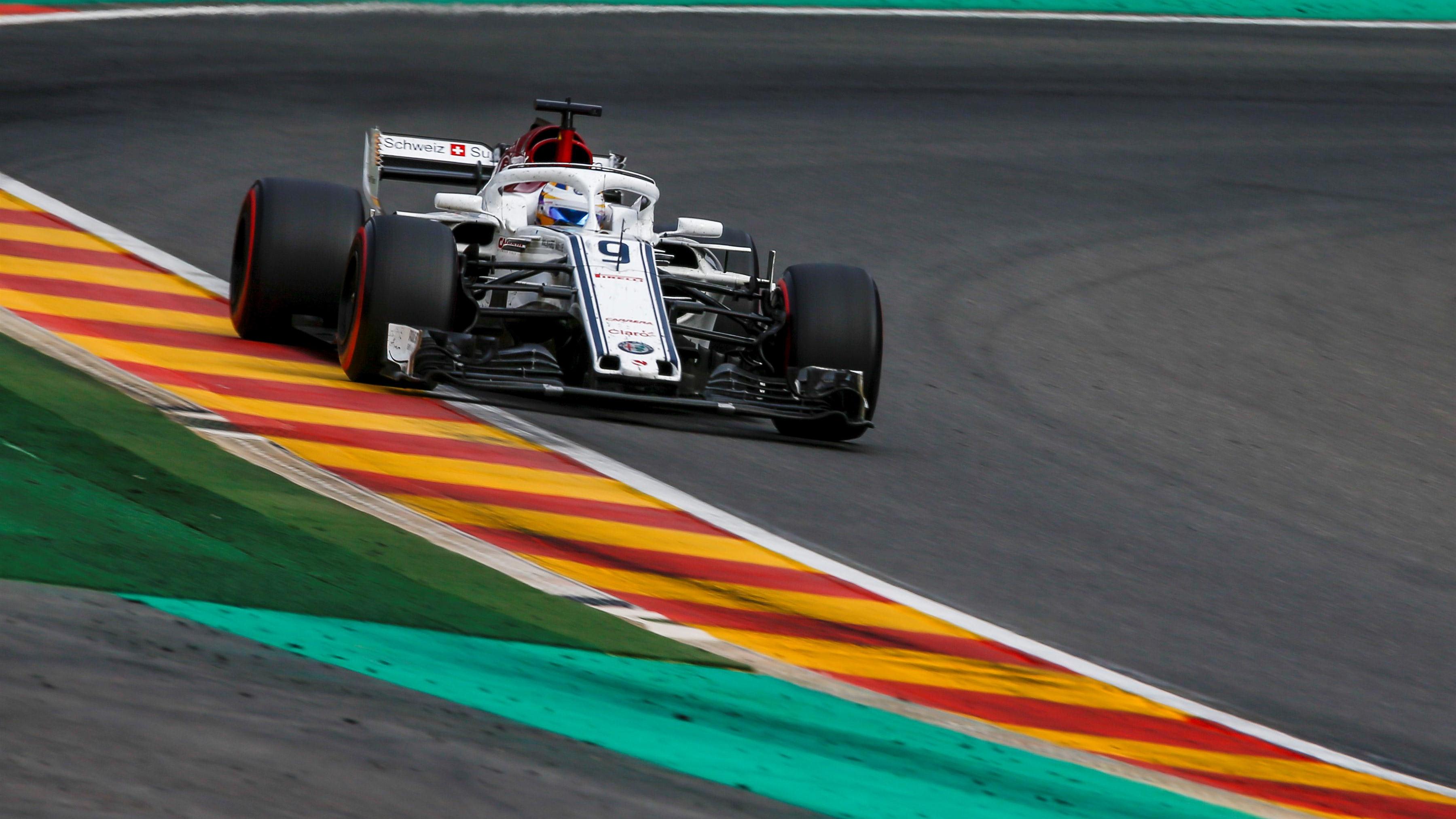 Marcus Ericsson
"The race in Monza is always a very special one, and one of the most historic Grands Prix on the calendar. There are usually many fans there, giving the weekend a unique atmosphere. The track itself is different from most of the others, with the low downforce levels making it tricky but fun to drive. There are good opportunities for overtaking, which is quite a different challenge to most other races of the year. Apart from that, it will be an important race for our team because it is our Title Sponsor's home race. I look forward to meeting many Alfa Romeo fans throughout the weekend, and we will do everything we can to give them a good show."
Charles Leclerc
"It is good to be back on track straight after Spa, as we can move on from the retirement in the last race and look forward to racing again. Monza is going to be a special destination for the whole team as ambassadors of the iconic Italian brand, Alfa Romeo. It will be like a home race for us. It is also special for me to race in Italy, as I have always had close ties to the country – first racing in karts there during my childhood, and later being part of the Ferrari Driver Academy. I can't wait to be there and meet all the Italian fans. The track is an iconic one and should be a good challenge – I look forward to racing there."

Red Bull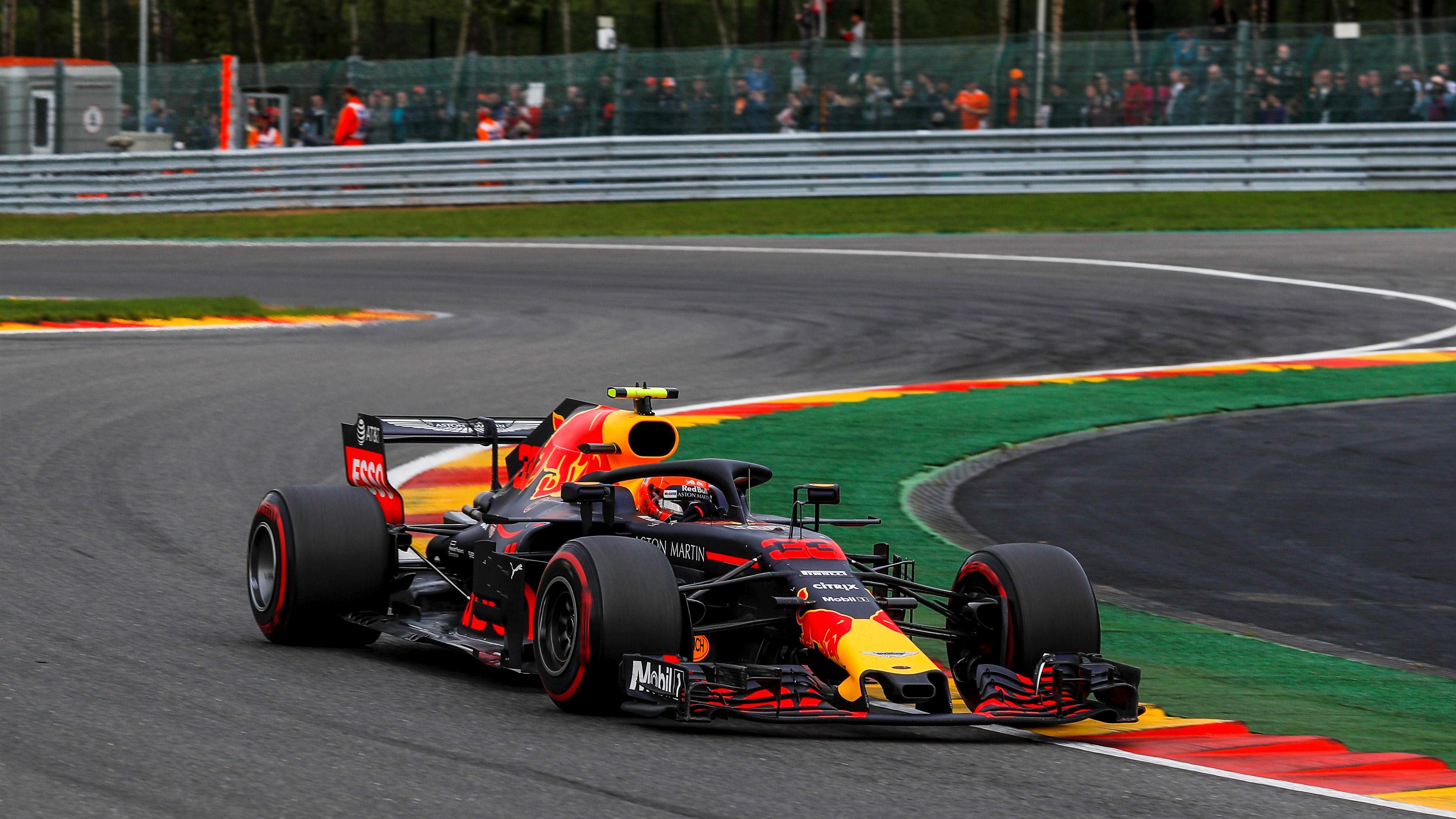 Daniel Ricciardo
"Monza is full of crazy Italian fans. I love them all and it's nice to get a bit of extra love from them with my Italian roots. Monza has the best pizzeria in the world, but I'm not going to tell you the name as I still want to be able to go there without queuing out of the door! The track is beautiful, high speed and awesome. I've done some of my best overtaking moves there and I plan on doing plenty more this week as it looks likely that I will be taking some engine penalties. It's obviously not ideal but Monza is a power track and one that we haven't been hugely strong at in recent years, it does mean plenty of action and fun for me in the race though. Last year I finished fourth from 16th on the grid, so it won't be boring if I have to do the same again this year. The drivers' parade in Monza is really special, the atmosphere is electric and the fans are definitely some of the most passionate in the world."
Max Verstappen 
"Monza is fast, very fast. This makes it great fun but at the same time not ideal for us and our car. It is an old school track, one of the few left, so racing somewhere with such history is quite special and I always look forward to going back there. The highlights of the circuit for me are the last chicane, Ascari, and the final corner, Curva Parabolica. To nail the last corner is not easy but when you do it feels really nice. I have been to Milan a few times but only for business so I haven't had the chance to look around, but it goes without saying that the food is some of the best. The Italian fans will be out in force as always supporting Ferrari, they are very passionate and really good to see. Hopefully the orange crowd will rival the red this year."

Renault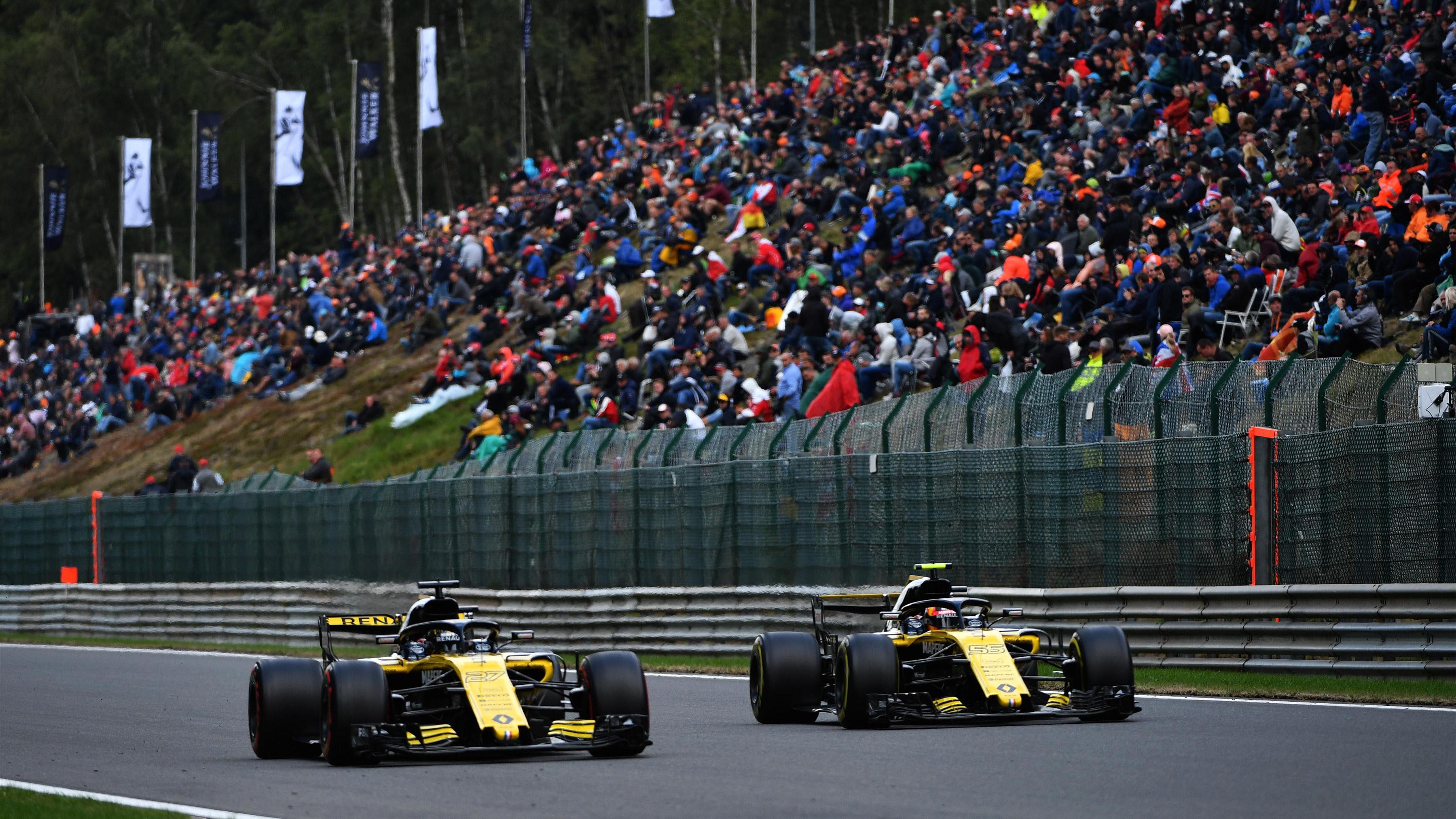 Nico Hulkenberg
"In terms of the actual track, it's obviously very high-speed throughout; it's called the Temple of Speed for a reason! It means a low-downforce setting on the car to suit high, straight line speed. Low downforce can mean the car feels light and uncomfortable, and that's something we'll be adjusting to in the Friday practice sessions."
Carlos Sainz
"The Italian Grand Prix weekend is always an enjoyable one. My birthday falls over that weekend – this year it's the Saturday – so I'll be targeting a good birthday present in qualifying! I might excuse myself and have a pizza at some point over the weekend, but we're here to race and the nice Italian food will have to be put on hold."
Cyril Abiteboul, Managing Director, Renault Sport Racing
"The Italian Grand Prix is the final European race of the season and it's an important time for the team as it marks the end of a cycle. We're getting ready for a challenging weekend given the characteristics of this track and the penalty for Nico, but we're still motivated to seize any opportunity, especially to take advantage of this reference circuit to get a clearer look on the engine side."

McLaren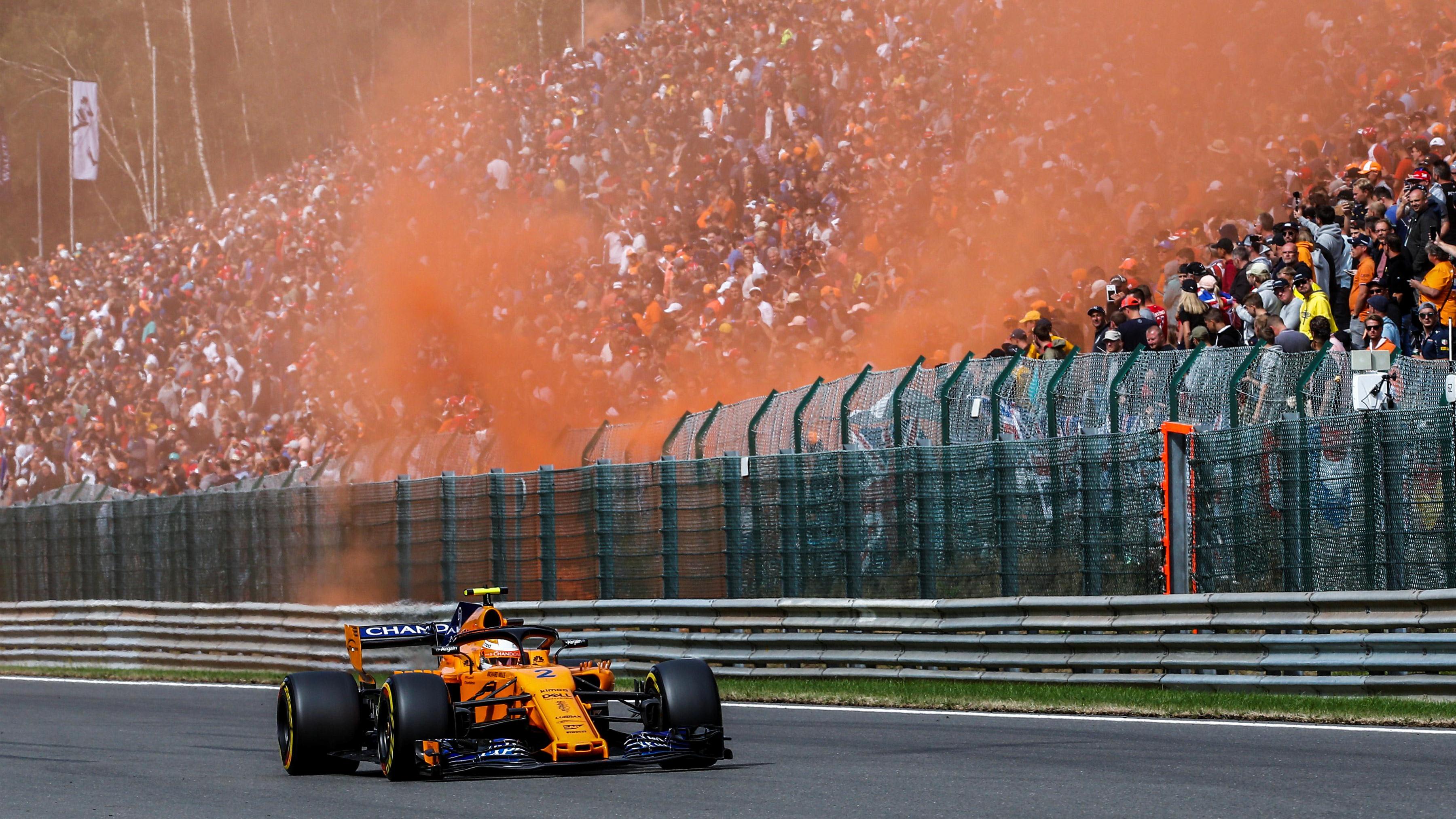 Fernando Alonso
"Monza is a very special circuit for me and I have a lot of very happy memories there. It has a different feeling to many tracks – maybe because of the heritage or the fans, I'm not sure, but the emotions you feel when the fans invade the track after the race is like nowhere else in the world – there's so much passion there.
"For us we know this weekend will be difficult, like in Spa. Better tracks are coming for us, that's for sure, but Monza has all the characteristics that expose the weaknesses of our package. We just have to work as hard as possible and see what we can get out of it.
"After the accident in Spa last Sunday I know the team has been working very hard to make sure we have enough parts for this back-to-back race. I'm very grateful for their efforts and I'll still be giving it maximum attack even if it will be a challenging weekend."
Stoffel Vandoorne
"Obviously Monza will be a challenge for us, as we experienced in Belgium. Our car struggles on tracks that are high-speed and low downforce and this is probably the most extreme version of this.
"Despite this, the team is working as hard as ever to make the best of what we have each race weekend. I am as determined as they are to produce the best possible results given the limitations of our package.
"I really enjoy driving around Monza – it's an incredible track with a huge amount of history. I think every Formula 1 driver appreciates the reputation it holds as one of the most famous and exciting tracks on the calendar."
Gil De Ferran, Sporting Director
"The whole team loves returning to Italy each year – the location is legendary, the fans are incredible and as racers at heart, we appreciate just how special this Grand Prix is on the calendar.
"Once again, we will be giving Lando further experience behind the wheel of the MCL33 on Friday in the first free practice session. This is another opportunity to continue his development, this time in Stoffel's car, and build on the positive work he completed for the team in Belgium.
"As everyone saw, last weekend was a difficult one for us, where we learned some important lessons. Now we're focusing all our efforts on preparing ourselves in the best way possible for the Italian Grand Prix."

Toro Rosso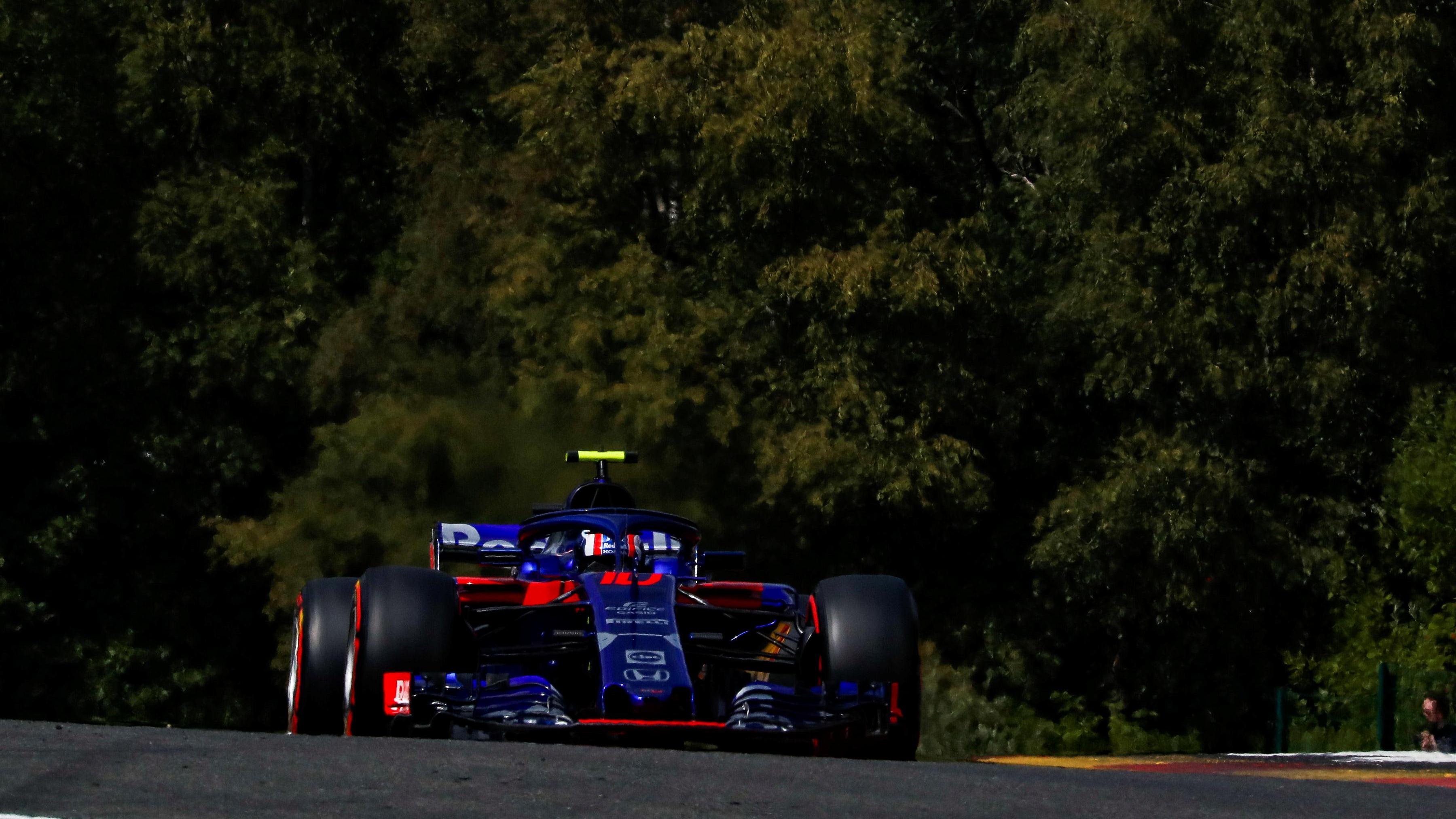 Pierre Gasly 
"I got to Italy at the start of the week, visiting the Toro Rosso factory and I can't wait to arrive in Monza, even if it is likely to be a complicated weekend for us. Spa was also meant to be a difficult weekend, but by fighting hard we managed to make the most of every opportunity to finish in the points again. I have good memories of the Monza track as I was on pole for my last two races there, even if it's going to be a whole new challenge this year in a Formula 1 car.
"It will be something new to experience the top speeds in an F1 car at what is the fastest track of the year: the engineers tell me that with DRS and slipstreaming we should be doing over 360 km/h. It's going to be an incredible feeling rushing down the straights and then coming to the very heavy braking areas. You really have a sensation of speed and that's one of the things that make this circuit special. We will have a low downforce aero package compared to normal and that means we will be sliding a bit more, which is fine, as the key at Monza is to be fast down the straights. You spend almost 80% of the lap flat out so it's important not to lose speed through the chicanes, which means doing a good job of riding the kerbs and then having good traction out of the corners. I'm looking forward to our last race of the year in Europe and hope we can go well at what is the home race for our team, with so many of them coming from the factory to the circuit to support us over the weekend." 
 
Brendon Hartley 

"I've had some success at Monza in the past, I won a race there in Formula Renault 2.0 on my way to the European Championship, I had podium finishes there in Formula 3 and I remember testing there in LMP1 but we never raced. Monza has huge history, which means you can feel a special atmosphere as soon as you get there, and I'm really looking forward to driving a Formula 1 car there for the first time.
 
"Monza is famous for the speeds you reach and, as a Formula 1 driver, you definitely become numb over time to these speeds, because we are going that quick a lot of the time. Damping and suspension are so good now that the cars are quite stable, which also makes the high speeds less obvious. But I think that at Monza, the Ascari Chicane, the Parabolica and hitting the brakes at more than 350kph is going to be a great experience, running with as low downforce as we can get away with, given that all the teams bring a Monza-specific aero package. So, the cars will be different to drive for everyone. Maybe it will create even better racing actually, because we have less downforce to lose when we're following other cars and slipstreaming them. Usually, we have so much downforce and grip, all the corrections we're doing, the amount of sliding, is not always visible to the spectators, even if it feels like a lot when you are in the car. So, at a track like Monza with lower downforce, I guess those issues are more obvious.
"Braking distances will be longer with less downforce, which creates more overtaking opportunities, especially as it's easier to lock the front brakes. I guess in a way it will be a little bit more challenging for us and it will be enjoyable for sure. Racecraft is always at play there and the weather can also sometimes be a factor. It's a track I'm looking forward to. It's going to be a home race for us at Toro Rosso and so I'm expecting to see many Tricolore flags amongst the other ones." 

Pirelli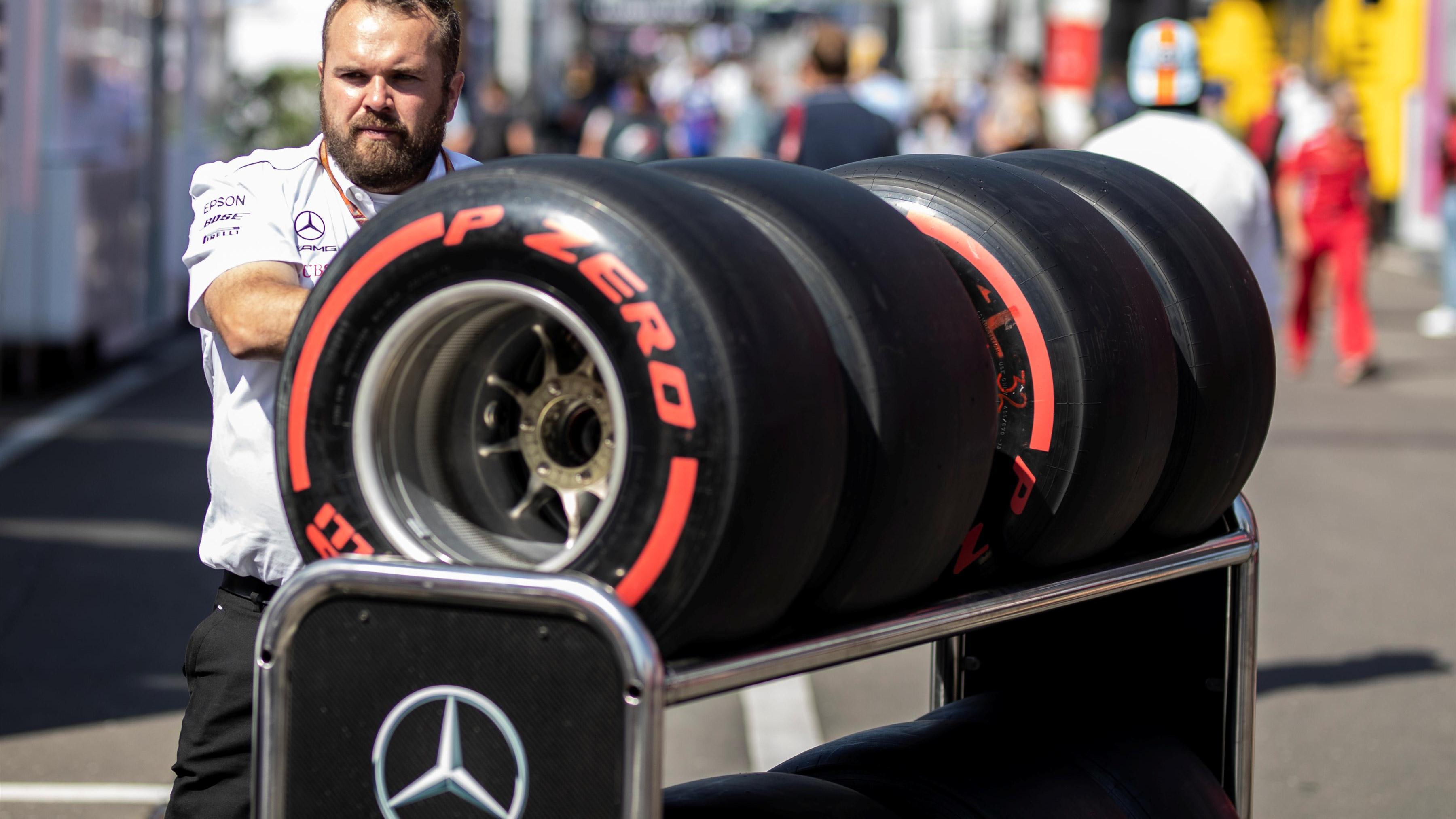 Mario Isola, Head of Car Racing
"At Monza we have the same nomination as Belgium the weekend before: another rapid and historic Formula 1 venue. Monza is all about longitudinal rather than lateral forces though, where engine power also plays an important part. The latest generation of cars means that speeds will be generally even higher, while the compound nomination is effectively one step softer this season. It's going to be interesting to see which effect this has, at a race that has always been won with a one-stopper over the past few years.
"Although qualifying well at Monza is historically important, Daniel Ricciardo's impressive performance last year showed how strategy can make a vital difference. We've already seen plenty of variation in the tyres that the teams have selected for the weekend, which demonstrates some different schools of thought when it comes to tyre strategy."