The contract saga between Red Bull and Ricciardo had been a topic of discussion all year, but it was expected he would extend his current deal which expires at the end of the season, and continue to drive alongside Max Verstappen.
However, less than a week after racing at the Hungarian Grand Prix – and just a few days into F1's summer break – he sprung a surprise by announcing he will partner Nico Hulkenberg at Renault next year.
At the time, Ricciardo said that "it was time for me to take on a fresh and new challenge", but with F1 returning to action at the Belgian Grand Prix this weekend, it was an opportunity for the 29-year-old to shed more light on his next career move.
When quizzed on if he felt 'unloved' at Red Bull, he replied: "I never said I was unloved. That wasn't the case. There was no real highlight other than, probably the routine. We don't have a 9-5 job or go to the same office every day.
"But I guess after years of going to the same factory – that kind of routine – I felt at times my enjoyment of the sport was coming a little bit numb at times. I felt part of the routine was causing that.
"I'm still discovering myself in life and it's changing pretty rapidly. How I felt 12 months ago is probably not how I think now. I guess part of that process, a little bit of the routine, was something that I felt was, maybe not getting the best of me, but having a little effect on me.
"To be clear, there was no falling out, no bad blood with anyone in the team or the bosses. I know with the contract stuff, people assumed I was pretty much done with Red Bull and ready to sign. I'm pretty sure I always said I was close to doing something, not necessarily with Red Bull. There wasn't anything that changed overnight that caused this decision." 
However it wasn't, as Ricciardo explained in Thursday's press conference, the only reason...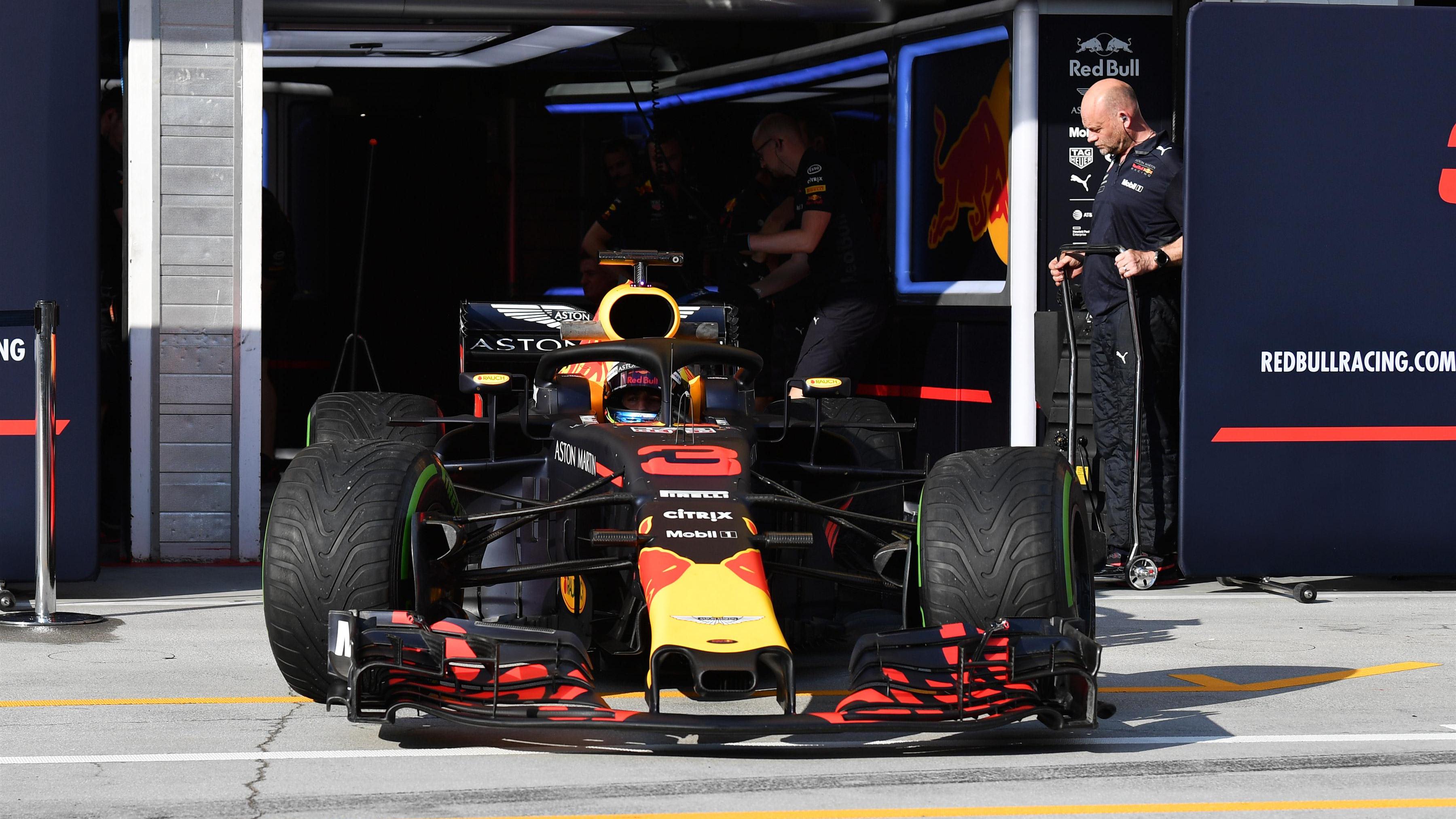 Had he lost his presence in the team?
Having joined the Red Bull family in 2008 as a member of their Junior Team, with whom he won numerous titles, Ricciardo made his F1 debut with HRT at the 2011 British Grand Prix.
After two seasons with Toro Rosso, the Australian was promoted to Red Bull Racing in 2014 and to date has brought the team seven victories, 29 podium finishes, two pole positions and 934 championship points.
Ricciardo has been a permanent feature of the Red Bull squad for almost five years now, and despite his decision to quit, he doesn't believe his standing within the squad has altered over that time.
"I don't feel my presence in the team has changed. It's probably shown on Sundays the desire is 100 percent there. The desire to race and be the best certainly hasn't diminished. I don't think anything changed over the process.
"It's more me, when away from the track, I was lying in bed at night and things were running through my head. I was asking myself more questions, what I want and where I see myself.
"I took my time with it. It was by no means an easy decision. I got to a point where I felt I was ready for a change. That was the long and short of it. Ready for a new challenge. For me personally, just some fresh motivation.
"That sounds easy saying it like that – it wasn't easy. I had a few sleepless nights trying to come up with the best conclusion for myself. Once I made that decision and pulled the trigger, I felt comfortable with it and it feels right moving on to next year."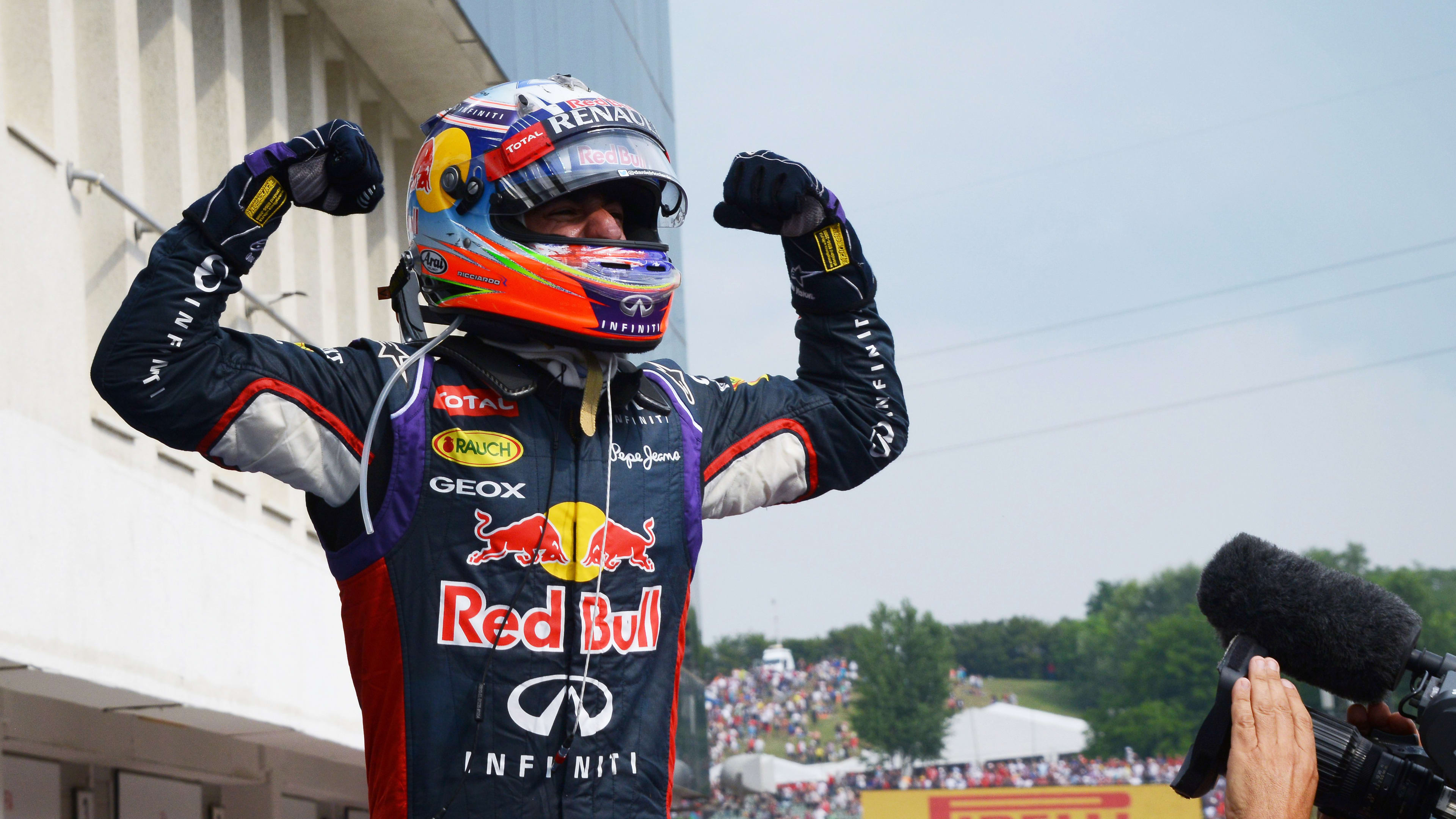 So when did he decide on Renault?
When Ricciardo finished fourth at the Hungarian Grand Prix, and most of his F1 colleagues broke off for the summer break, he remained in Budapest for the in-season testing at the Hungaroring.
And the Australian admitted that even then he was unsure if he would commit to Red Bull or sign for a rival team. Three days after that testing session and his Red Bull exit was confirmed.
He added: "It was, I guess, tight with deadlines. It's not something I knew for weeks or months. It was all pretty much when it got announced. Renault were part of my considerations for a bit of time. They didn't come out of nowhere in the last hour.
"The process took time. I still wasn't sure in Budapest and then did the test on the Tuesday, took some time to think about it over the next 48 hours and then came to my decision. It wasn't easy, and there were a lot of factors to weigh up.
"But in my mind, the key thing personally was it was time to make a change. The first part of this year – up until Monaco – it was an amazing start to the year for me, with so many positives. (But) still at times, for whatever reason, I felt frustrated within myself. I was trying to understand why. When I weighed it up, a change of settings was the answer I need."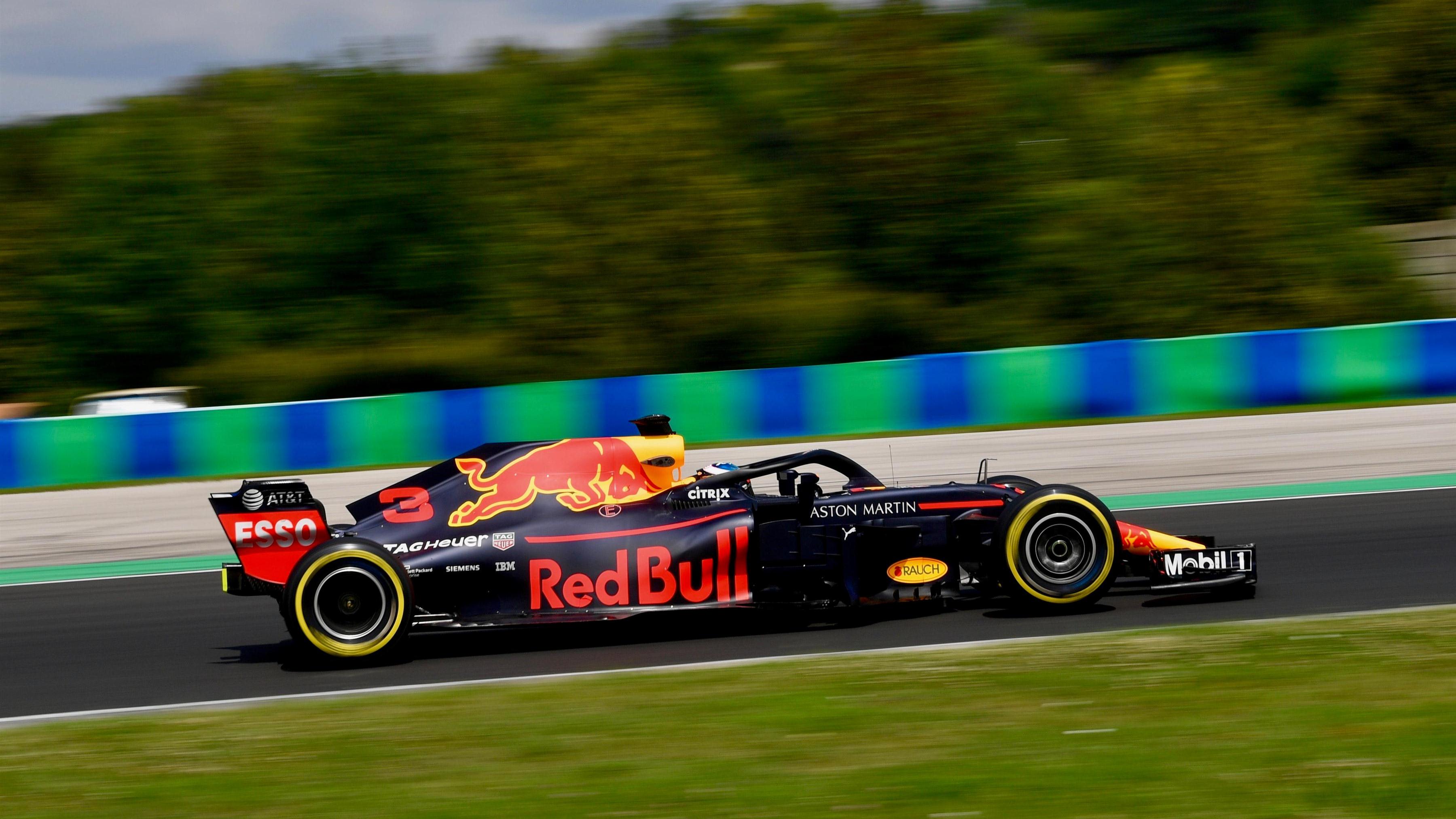 Telling Red Bull
So once he had decided on leaving Red Bull, how did Red Bull Motorsport Advisor Helmut Marko take the news? It was a 'tough' phone call to make, Riccardo added.
"I don't like letting anyone down. Not many people get satisfaction letting others down. Look, it was OK, it was a phone call I had to make. One that for sure made me nervous. When speaking to Helmut, he was understanding in many ways of course.
"He's known me for 10 years. I think he sensed that there was probably some frustration, some things changing in me - I don't think it completely surprised him.
"He was a little disappointed that I was moving on. From my side, it makes me sad to move on but it was nice to know I was wanted there and they wanted to keep me. It was very calm and respectful. It was all I could ask for."
Ricciardo, a two-time winner this season, is currently fifth in the drivers' standings, 95 points adrift of championship leader Lewis Hamilton. Renault are fourth in the constructors' championship, 263 behind leaders Mercedes, with a current best finish of fifth.