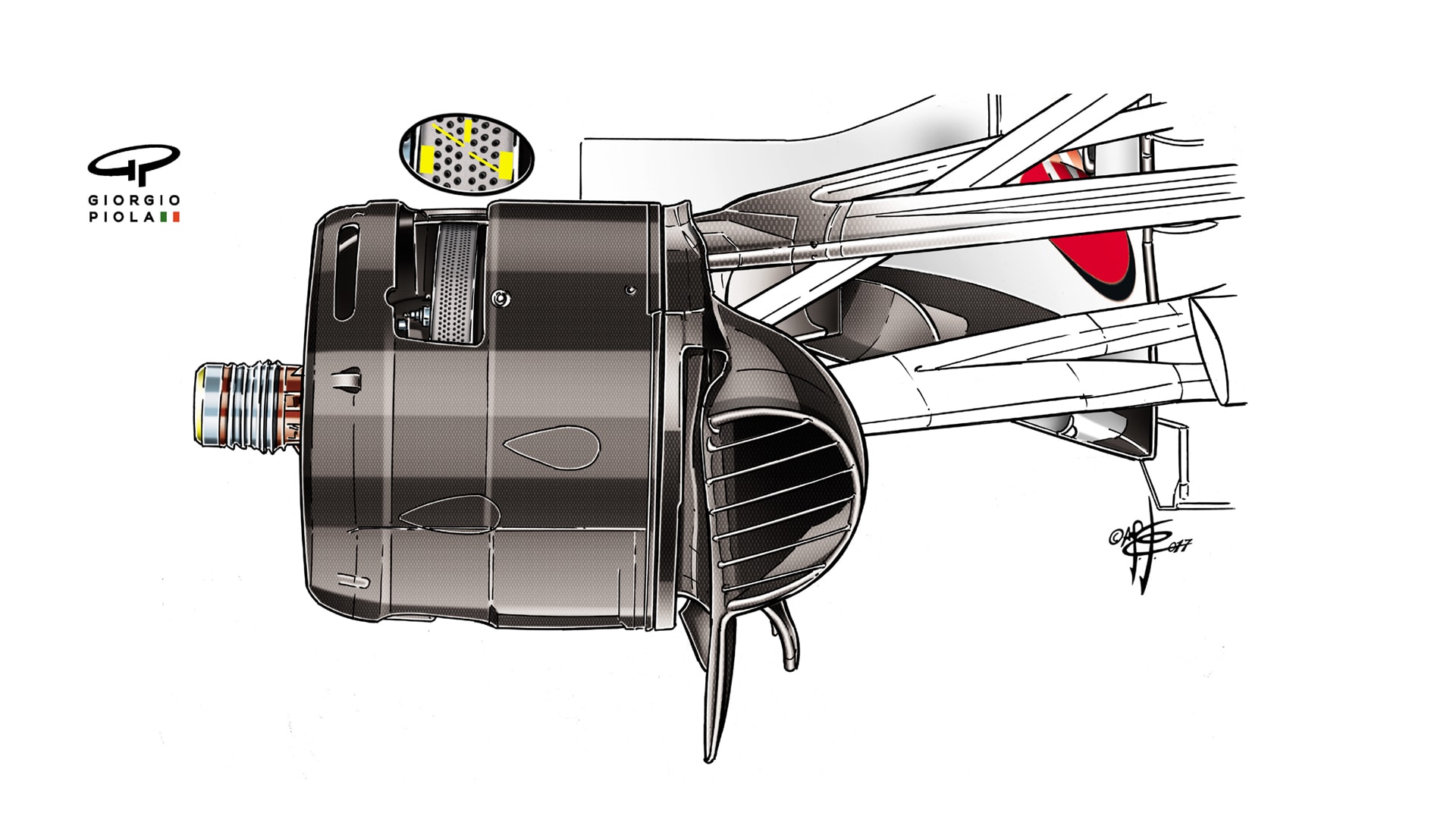 Bigger braking
Ferrari tried various brake duct set-ups in Friday's practice sessions on the Ile Notre-Dame and went for this option for the 70-lap race. You can clearly see the new Brembo brake disc, which features six holes across its circumference. Unusually, the holes are aligned diagonally – see inset, yellow highlights. Even with these modifications, Kimi Raikkonen still suffered from brake problems which slowed him in the latter stages of the race – illustrating just how punishing Montreal is in this area.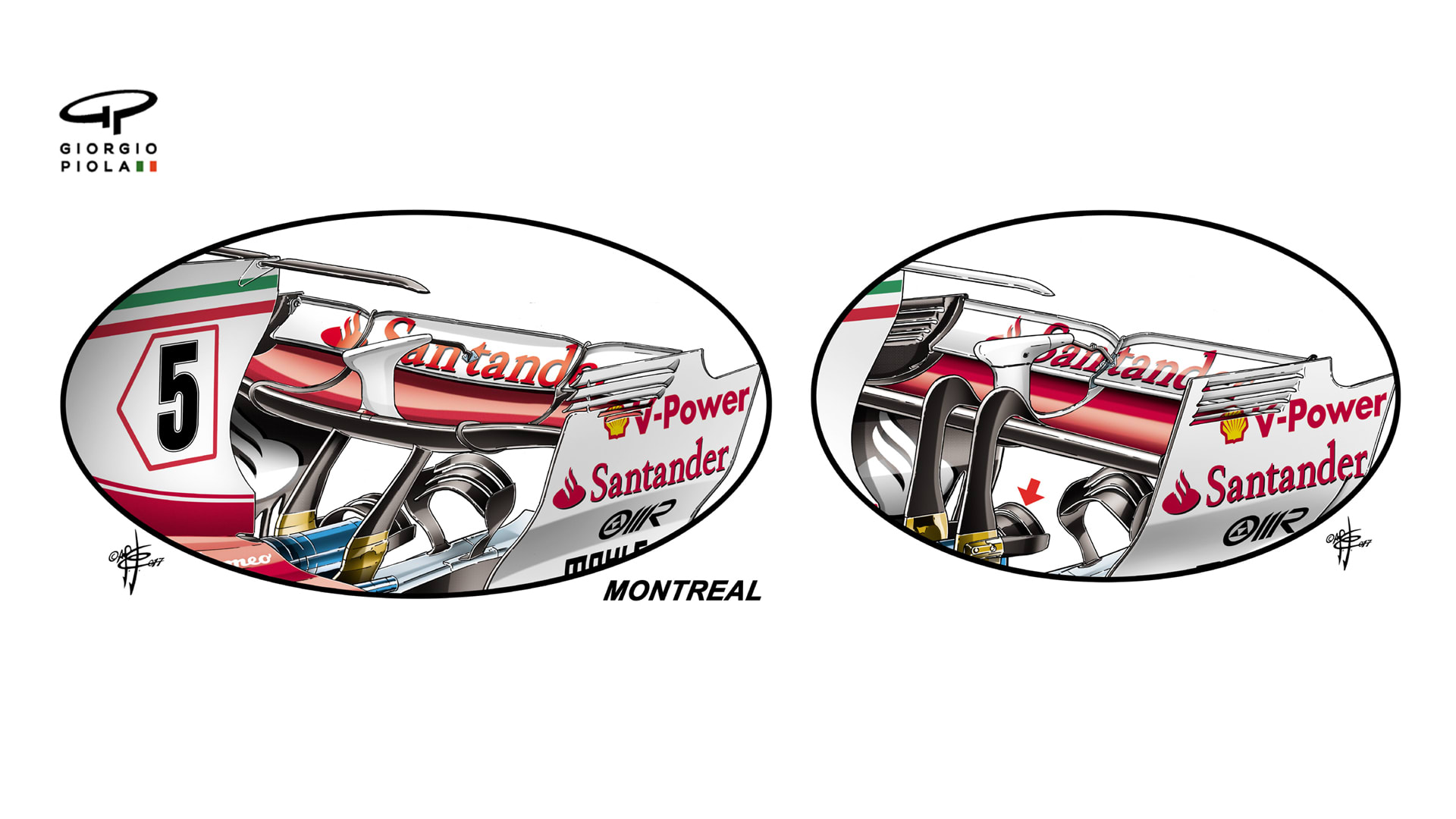 Ditching the drag
Ferrari introduced a new spoon-shaped rear wing in Canada, where minimising drag aids the high top speeds needed. But it wasn't just the wing itself that was new. The two wing supports are no longer attached to the top of the main plane as before (right-hand drawing), but instead to its underside. The endplates are also very different, featuring for the first time on the SF70H gills that are open on the endplate's leading edge, like those introduced by Toro Rosso last year and subsequently copied by numerous other teams.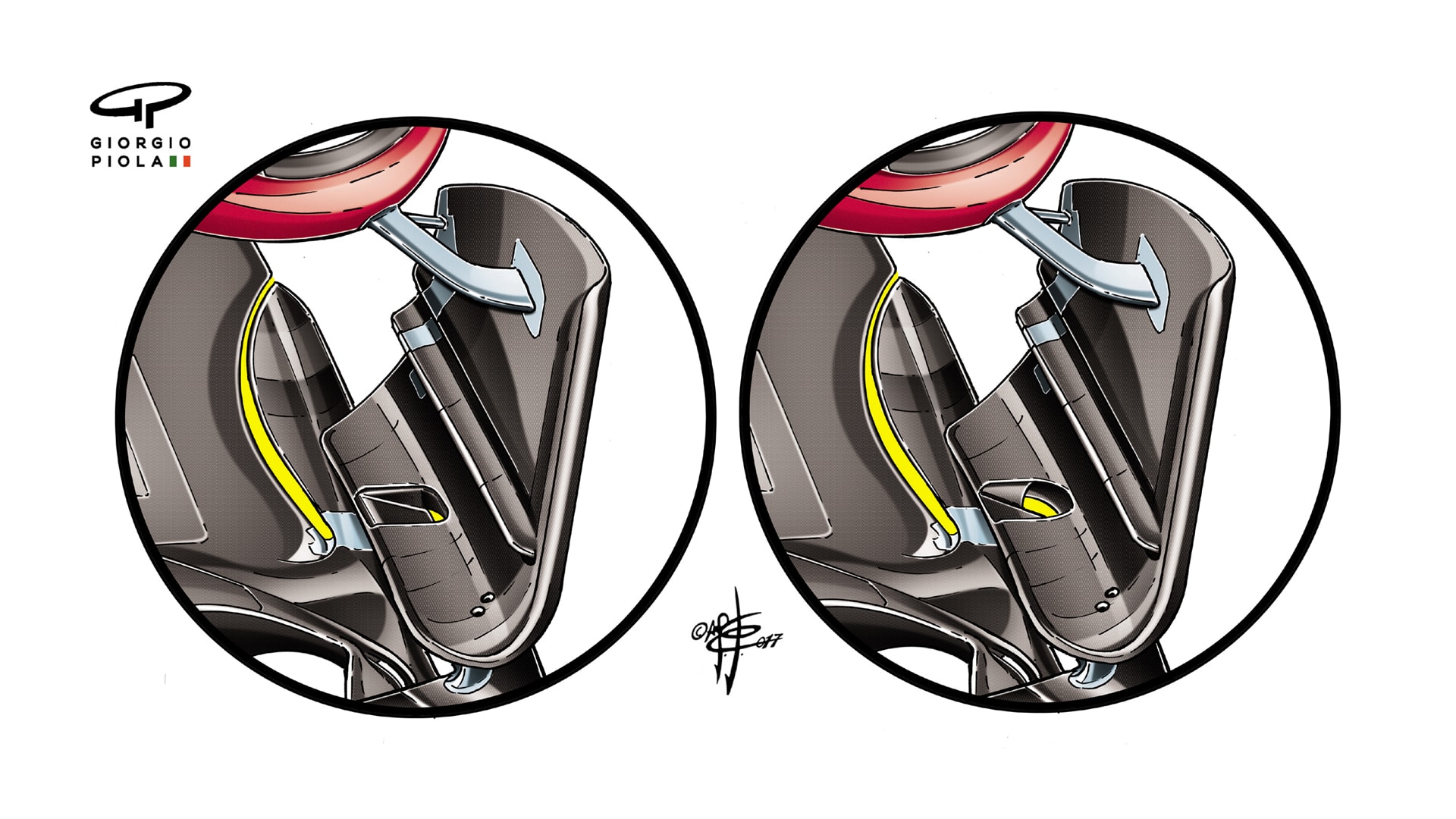 All in the detail
This small – but worthwhile - change shows just how much detail teams go into in order to evolve their aerodynamics. The picture on the left shows the solution used in Canada for the airflow conditioner in front of the sidepods. It features an updated, simpler design for the shape of the transverse slot in its base (previous version on right) in order to better manage the airflow in this critical area of the car.