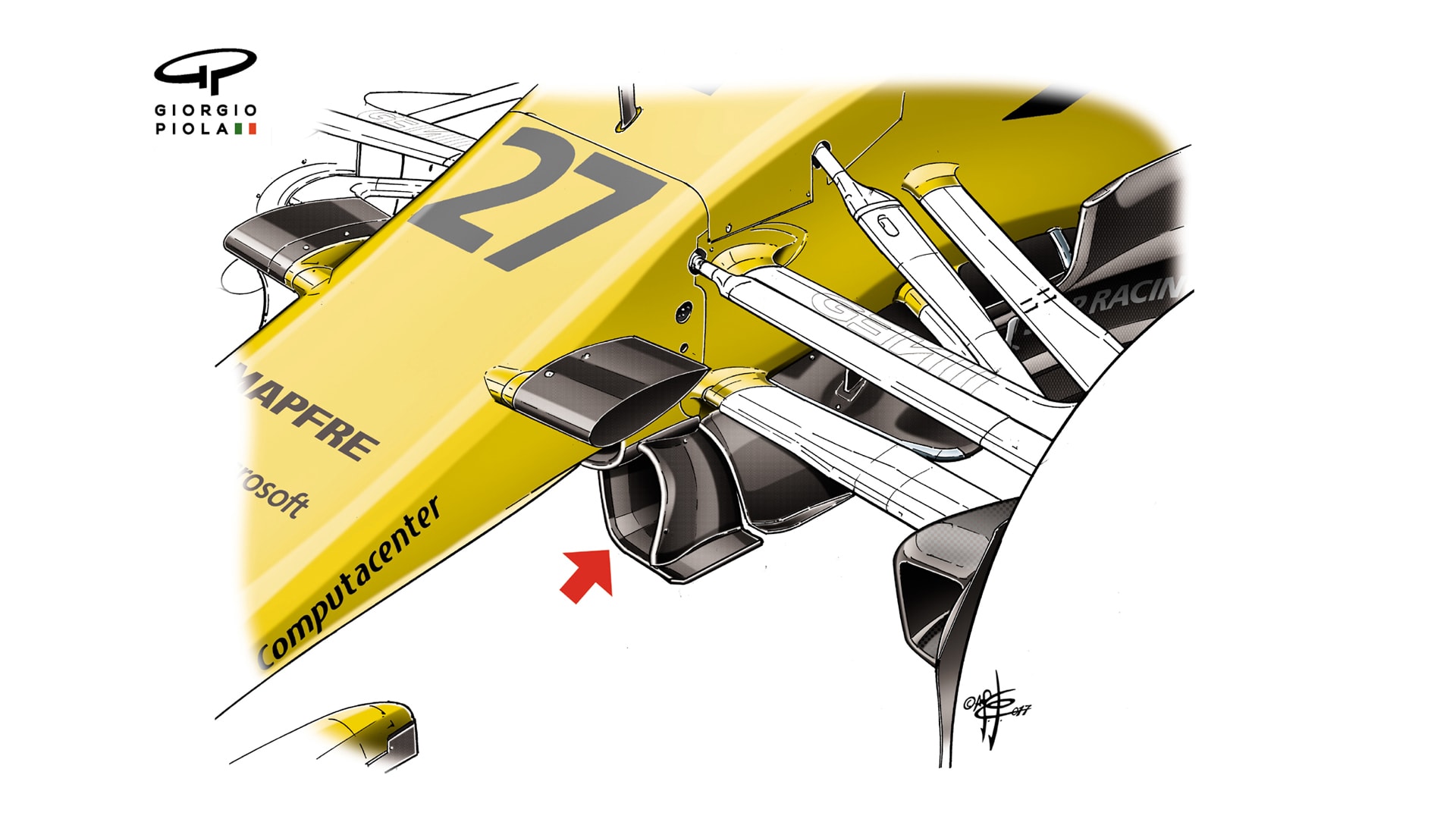 Renault R.S.17 - enclosed turning vanes
They may not have used it in qualifying and the race, but this solution seen on Nico Hulkenberg's Renault in Friday's opening practice was interesting in that it's something no one else has done before – using an oval section of bodywork to effectively add an enclosed section to the turning vanes underneath the chassis.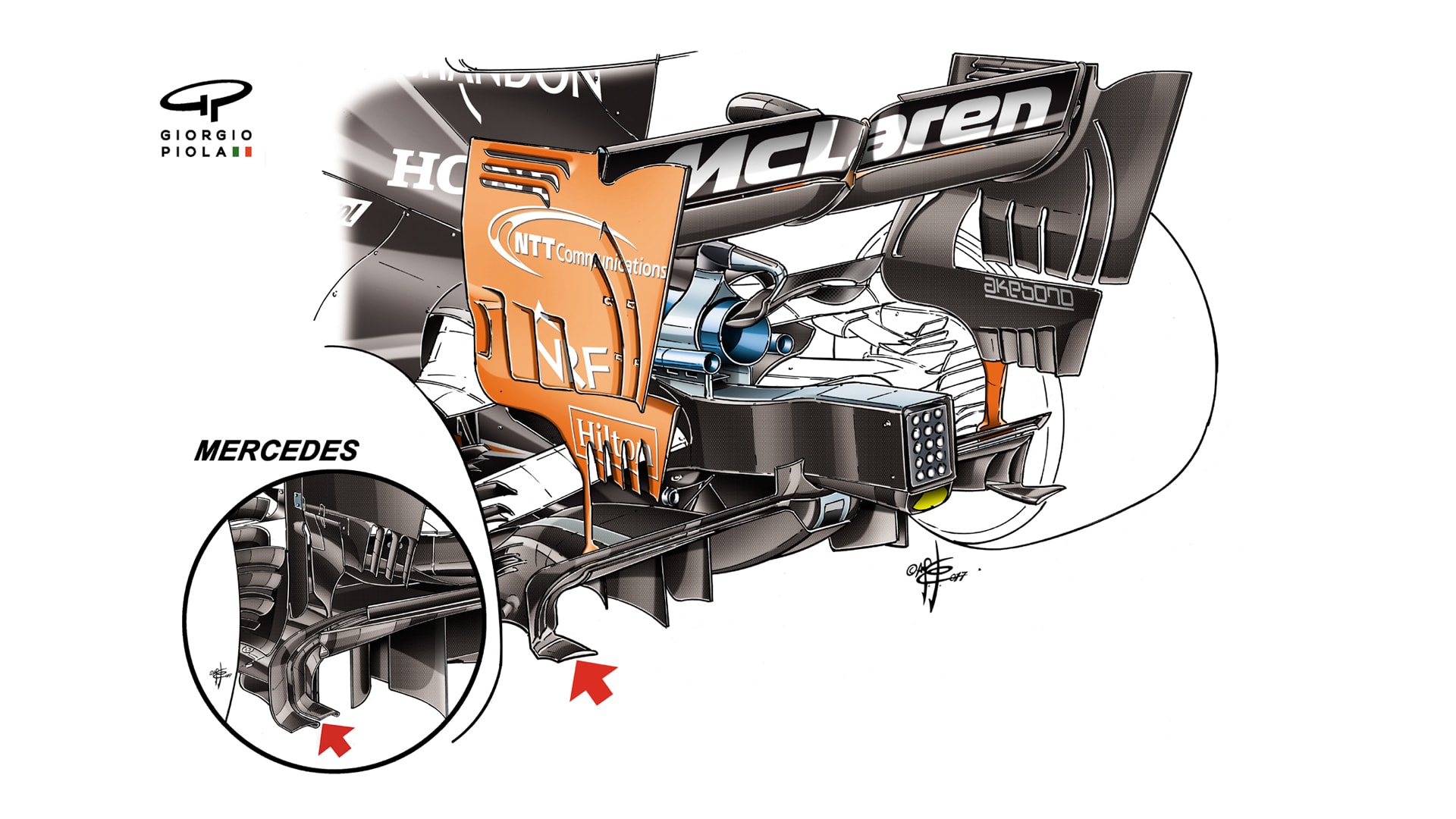 McLaren MCL32 – rear diffuser modifications
The new 2017 regulations left a loophole in a 4cm area in the outer edges at the back of the rear diffuser. Mercedes were the first to exploit this by adding an extension (inset) to help influence the airflow coming off the rear tyre and so improve the efficiency of the diffuser. McLaren have introduced their own version in recent races, with a shape never seen before since the rules were so strict. It's a similar loophole to the one that led to the unexpected emergence of T-wings on the engine covers of this year's cars.