2019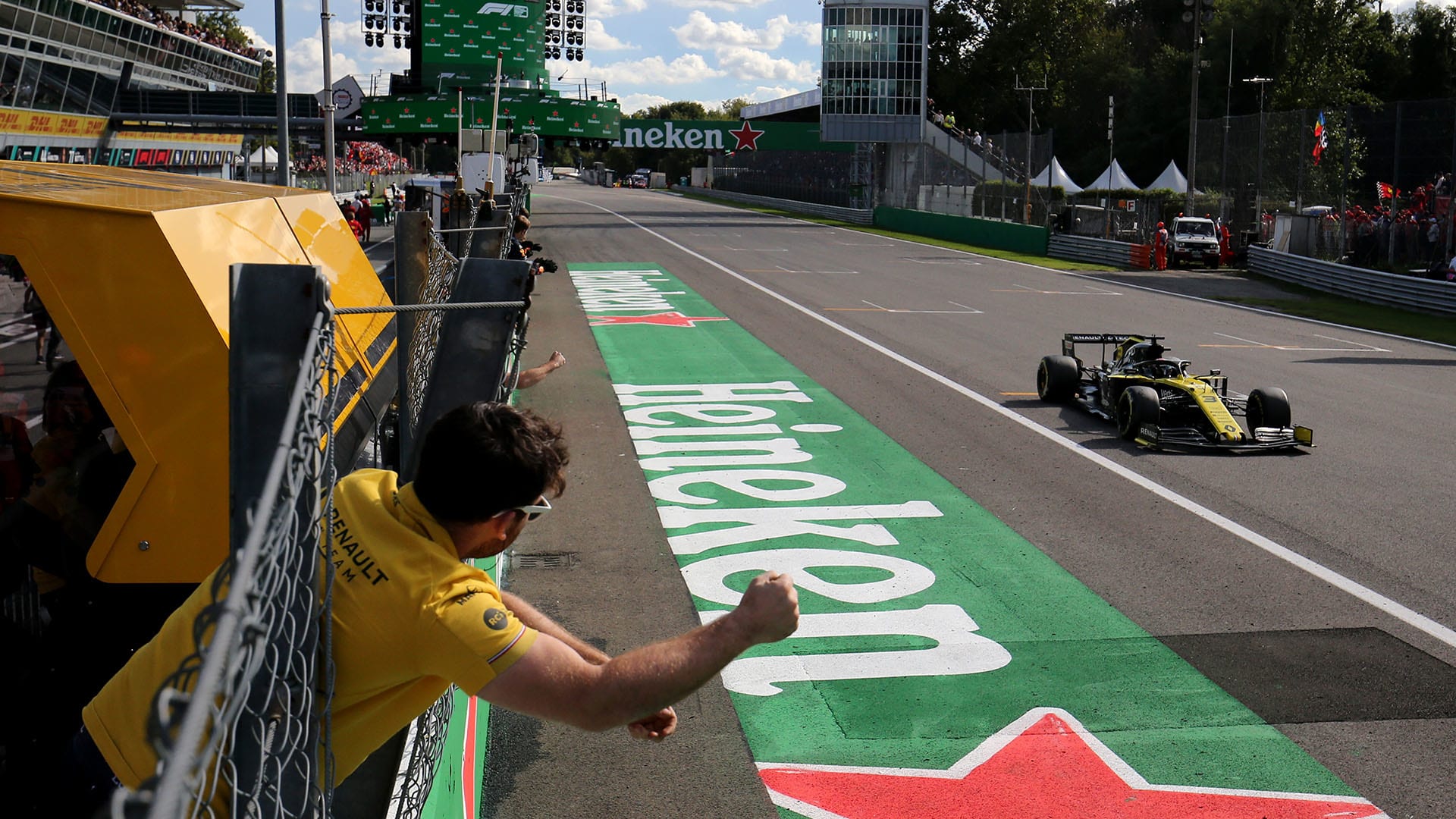 Progress up the championship order is halted, ironically by new Renault customers McLaren, who demote them to fifth in the standings, despite Daniel Ricciardo securing their best result to date with P4 in Italy.
2018
Rise up the grid continues apace, as the team see off Haas to become 'best of the rest' behind the top three teams. Not quite podium contenders yet – fifth places in Azerbaijan and Germany are their best results – but their obvious potential lures Daniel Ricciardo away from Red Bull for 2019, replacing Carlos Sainz.
2017
Huge strides are made with the team's first car designed around their own powerplant, resulting in a sevenfold increase in points scored and a four-place leap in the standings. Jolyon Palmer replaced as Nico Hulkenberg's team mate mid-season, with Carlos Sainz joining to form one of the grid's strongest driver line-ups.
2016
A tough year of transition, as the R.S.16 car - originally designed around a Mercedes engine - proves far from competitive in the hands of former McLaren racer Kevin Magnussen and former Lotus tester Jolyon Palmer. Score on just three occasions, with a best of seventh for Magnussen in Russia, and finish a lowly ninth in the final standings.
2015
Final season under Lotus name before Renault takeover. Form much improved over 2014, with the Mercedes-powered E23 accumulating 78 points in the hands of Grosjean and Maldonado, the former's fine third in Belgium being the team's best result.
2014
Plummet down the order to eighth overall as team struggle to make E22 and its hybrid Renault power unit reliable or competitive. Grosjean scores eight points and Maldonado just two, with the former's eighth places in Spain and Monaco their best results of the year.
2013
Burst out of the gates with Raikkonen winning in Australia in the quick and tyre-friendly E21. Car proves a good match for most circuits and conditions, helping Raikkonen and Grosjean to a further 13 podiums between them, taking team to a strong fourth place overall.
2012
Team name officially changes to Lotus from Renault (formerly Benetton, 1986-2001). F1 returnee Kimi Raikkonen and Romain Grosjean score several podiums over course of season and are consistently on leading pace, but team has to wait until Abu Dhabi for sole Raikkonen-inspired victory.