Feature
10 things that EVERY F1 fan should be excited about in 2019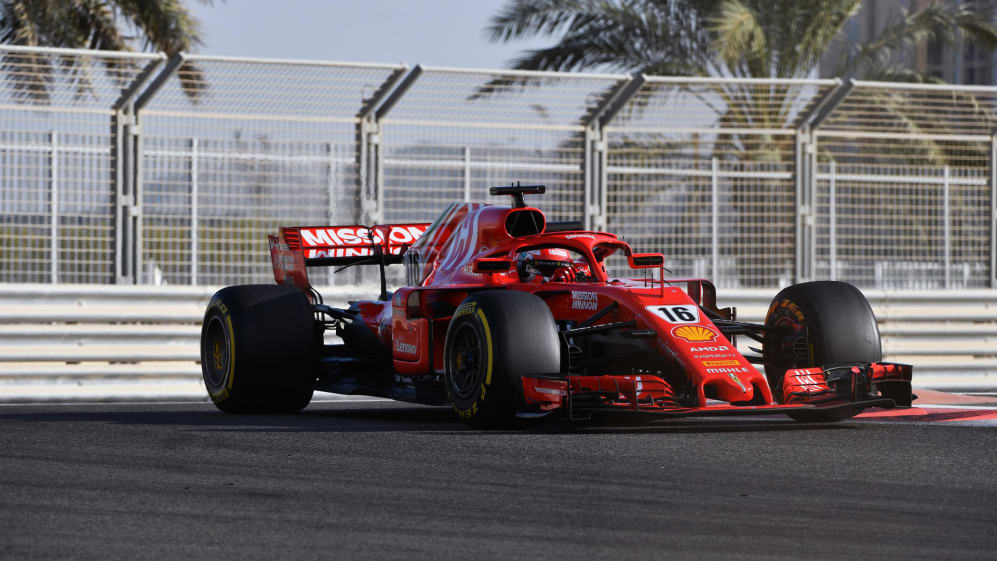 Every new Formula 1 season throws up new questions and new answers – but there'll be more than the usual share of both in 2019, with a raft of changes set to dramatically alter the appearance of the grid when the teams arrive at the season opener in Australia. Here's our pick of the 10 reasons why you miss the 2019 Formula 1 season at your peril.
1. Red-hot Leclerc going up against Vettel at Ferrari
You probably don't need us to tell you that Charles Leclerc's rookie season with Sauber was pretty tasty. But next year, the soft-spoken Monegasque will truly hit the big time when he lines up as a full-fat, decked-out-in-red Ferrari driver. It's one of the biggest jobs in the business, and comes with the added pressure of driving alongside one of the biggest names in the business too, namely four-time champ Sebastian Vettel. Which Ferrari driver comes out on top of that battle by the season end in Abu Dhabi could shape the make-up of the legendary team, and of Formula 1 itself, for years to come…
2. The great Red Bull-Honda gamble
If you'd proposed the idea of Red Bull using a Honda engine in 2015 – a year where the Honda-powered McLaren team scored just 27 points, compared to Mercedes' 703 – you'd have been laughed out of the F1 paddock. But following seasons' worth of unreliability and horsepower deficit using Renault power, Red Bull have decided to take the plunge with the Japanese company in 2019. An audition year for Honda in the back of the Toro Rosso saw the Italian minnows turn heads with some stirring performances, chiefly Pierre Gasly's fourth place in Bahrain. How high can the Red Bull/Honda partnership fly in 2019, when the engine is allied to an evolution of what looked to be the finest chassis on the grid in 2018? Exciting prospect, isn't it?
3. The titanic midfield fight intensifying
What an absolute bunfight the battle to qualify or finish a race in seventh place was in 2018. Haas, Renault, Force India, McLaren, Toro Rosso, even Sauber – a team who'd brought up the rear in three of the previous four seasons – were all having a go, and the fight shows no signs of abating for next year. Fourth and fifth-placed Renault and Haas both enjoyed their best seasons since joining the grid in 2016, but both also made costly mistakes that they'll need to avoid in 2019. Could those two teams be trumped by Racing Point, though, who can now count on Lawrence Stroll's sizeable financial support? And, most importantly, can any of the midfield break the top three teams' monopoly on race wins, which they've enjoyed since 2013?
4. The return of a lost champion
A story to gladden the hearts of motorsport fans the world over, race day at the 2019 Australian Grand Prix will see Robert Kubica line up for Williams exactly 3,045 days after his last Grand Prix with Renault in 2010. You'll know by now the reasons he's been away from the sport for that long – reasons which had nothing to do with the Pole's lack of talent, with Kubica recently cited by his old karting rival Lewis Hamilton as "one of the most talented drivers that I had the pleasure of racing against." Let's hope Kubica's presence at Williams alongside reigning Formula 2 champ George Russell can help inspire the team to pull themselves off the bottom of the constructors' fight in 2019.
5. Familiar faces wearing new colours
Mercedes and Haas: they're the only two squads that will field the same driver pairing in 2019 as they did in 2018, meaning that next year will see a multitude of drivers in new colours – and we all enjoy that, right? Will Daniel Ricciardo suit the yellow of Renault? Carlos Sainz the orange of McLaren? Kimi Raikkonen the white of Sauber? Pierre Gasly the dark blue of Red Bull? Will Daniil Kvyat sink-or-swim in his third stint (yes, third!) with Toro Rosso? Can Lance Stroll make his father/boss proud at Racing Point? How heavily will Ferrari's famous cavallino rampante weigh on the chest of young Charles Leclerc? Prepare yourself for an F1 grid in Australia that looks very different to how it did 12 months previously.
6. A dazzling new generation of talent breaking through
It's not just drivers swapping teams that's getting us excited, though - next year, a fifth of the F1 grid will be rookies (or near-rookies), bringing vital new blood into the sport. Three of those rookies – Williams' George Russell, McLaren's Lando Norris and Toro Rosso's Alexander Albon – spent 2018 competing in Formula 2 (and finishing 1-2-3 in that order, with Russell as the season's champion) while 2016 GP2 runner-up Antonio Giovinazzi begins his first full F1 campaign with Sauber, having started races for the team in Australia and China in 2017.
7. The milestone 1,000th world championship race
The 2019 Chinese Grand Prix will mark an incredible milestone in the history of Formula 1 – the series' 1,000th world championship race. And while the first event – the 1950 British Grand Prix – was won by Giuseppe Farina in his cigar tube-like Alfa Romeo 158 putting out just 200bhp, the 1,000th will be won by a hybridised, be-haloed, tarmac-bound 'fighter jet' (to use Lewis Hamilton's description) packing near 1,000bhp. How far we've come.
8. Racing's biggest name debuting in Formula 2
Will we one day see a Schumacher back in F1? It's certainly looking more likely now that it's been announced that Mick Schumacher, 19-year-old son of seven-time F1 champion Michael, will line up on the Formula 2 grid with Prema for 2019. That caps off a 2018 season that saw Schumi Jnr romp to the European Formula 3 title, winning eight times – including five victories in a row – to best his Red Bull-backed rival Dan Ticktum. We advise you to keep a close eye on the young German's progress this year...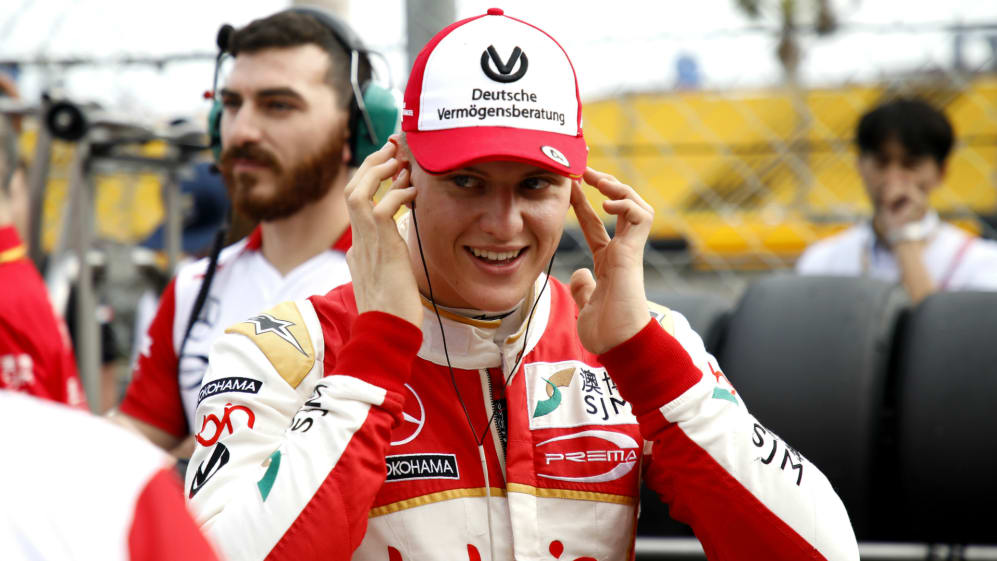 9. New rules to aid closer racing
2019 will also see the first gestation of new rules that will ultimately come to fruition with the cars set to line up on the grid in 2021. Chief among the changes are the new front wings. Wider and less sculpturally intricate, drivers can expect to see around a 20% improvement on their ability to follow a car in front, which should help them with overtaking. Keep your eyes peeled, too, for taller, simpler rear wings with bigger DRS gaps, smaller front brake ducts and lower, less aerodynamically powerful barge boards.
10. Ferrari going toe-to-toe with Mercedes once more
Boy, were we close to seeing the unseating of Mercedes by Ferrari in 2018. Emphatic victories for Sebastian Vettel at places like Silverstone and Canada had the Silver Arrows looking as on the ropes as they have done since F1 switched over to hybrid engines in 2014. But from the Italian Grand Prix onwards, Mercedes well and truly achieved Sun Tzu's definition of excellence in warfare: 'breaking the enemy's resistance without fighting'. Ferrari won just one of the final eight races of the season – and with Kimi Raikkonen, not Vettel, to boot – to finish comfortably behind Mercedes at the close of play.
Ferrari will reset and go again this year, doubtless buoyed by how close they came in 2018, and praying that the gunpowder-like potency of their new Leclerc-reinforced driver line-up propels them to great things in 2019.