Feature
5 reasons for Ferrari fans to be optimistic about the 2021 season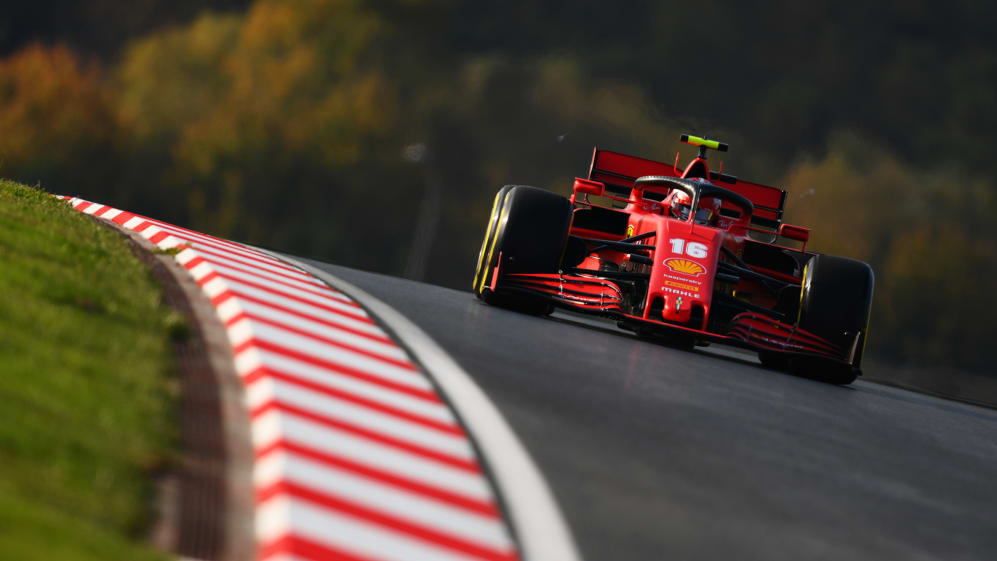 Last season was supposed to be the one Ferrari really took the fight to Mercedes and pushed them all the way in the World Championship. Instead, they rarely challenged for a podium and spent the year mired in the midfield. There is hope, though, Ferrari fans that this year will be different…
1. The only way is up
For only the third time in the last 40 years, Ferrari finished outside the top four in the constructors' championship. The Prancing Horse gets a harder time than any other team when they do not win, so high is the expectation, and therefore sixth in a campaign which yielded just two podiums was unacceptable.
LONG READ: Ferrari on the disappointments of 2020 – and why they have renewed hope for 2021
But Ferrari is arguably the best resourced team on the grid and therefore a repeat of that lowly sixth is unlikely, especially as Scuderia boss Mattia Binotto says they admitted their errors very early in the 2020 campaign and have since been focused on righting those wrongs for the upcoming season.
How much can they improve given there is so much carryover of last year's car to this season? Well, all aerodynamic surfaces can change and teams are permitted two development tokens to make adjustments, so 2021 is far from a copy and past of the previous year. Sure, this isn't going to be a year where Ferrari can win the championship, but at the bare minimum, they need to meet Binotto's stated target of getting back inside the top three.
READ MORE: 'I know my time is not infinite' says Binotto as he plots Ferrari revival after tough 2020
Their average finishing position in the constructors' championship for the previous 10 years was 2.6th and looking back at their history, a result like that of last year tends to be a blip, rather than the start of a new trend. Ferrari will hope that continues to be the case.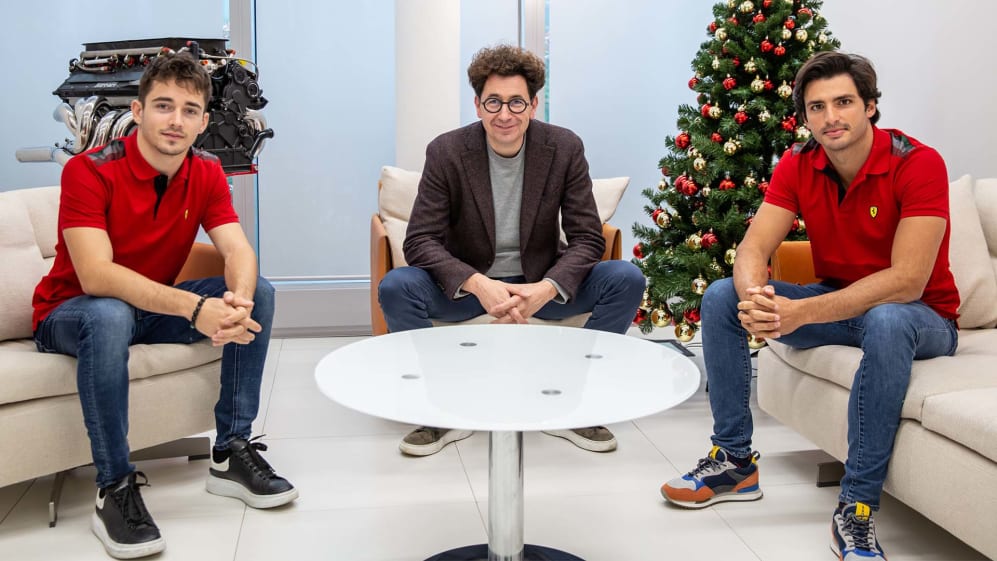 2. There's an all-new power unit in the works
Ferrari have been on something of a roller coaster journey with the hybrid turbo power units, the Scuderia opening the era with a solid but unspectacular effort before clawing their way to the top and becoming the class leader, only to dramatically fall to the bottom of the pile over the winter of 2019-2020 after a flurry of Technical Directives were issued to all teams.
READ MORE: Ferrari's all-new 2021 engine delivering 'very promising' dyno figures, says Binotto
The numbers on the dyno made for grim reading ahead of the 2020 season. Ferrari knew it was bad, though perhaps not as bad as it turned out to be. Churning out less power than not just Mercedes but also Renault and Honda was simply not good enough considering the sizeable investment.
So it's not a surprise the Scuderia's engine chiefs have shelved the 2020 unit and started with a blank sheet of paper for the coming campaign. Binotto says the figures on the dyno are "very promising" but he's not getting ahead of himself and will cautiously wait to see how it performs when the SF21 hits the track over three days of pre-season testing in Bahrain.
3. Leclerc is going from strength to strength
Charles Leclerc failed to break the 100-point barrier in 2020, his final tally only two-fifths of what he managed the previous campaign. This was not the second season at Ferrari the Monegasque was hoping for, having excelled in 2019 with two wins and eight further podiums plus a leading tally of seven poles.
READ MORE: Future leader Leclerc shares 'winning mentality' with Michael Schumacher, says Ferrari boss
But though the stats were disappointing, the campaign was arguably more impressive than any other he's had in F1. Faced with a car clearly lacking in pace, Leclerc consistently outperformed the SF1000 and comfortably dispatched his team mate Sebastian Vettel – scoring three times the number of points of the vastly experience four-time world champion on the other side of the garage.
Binotto hailed the 23-year-old's increasing maturity and described him as a leader, someone who his engineers and team members are inspired by. That's an impressive achievement considering he only has three years' F1 experience.
Expect Leclerc to kick on again this year, buoyed by his increasing standing in the team and the faith Ferrari has placed in him with a new long-term deal. He'll also be anxious to assert his authority with the arrival of Carlos Sainz this year, in what is Ferrari's youngest line-up for 50 years.
4. Sainz brings a new energy
Change is good, especially when you're attempting to change direction of a juggernaut quickly, so Sainz's arrival at the Scuderia is exactly the breath of fresh air the men and women in red can draw enthusiasm and impetus from.
READ MORE: Sainz hails 'special moment' as he completes 'extensive' debut test with Ferrari
Sainz has made a name for himself with a brilliant two-year stint at McLaren, which yielded two podiums – and almost a first victory in Monza. Perhaps most impressive is his utter commitment to throwing himself into a project and fully integrate with his colleagues. His positivity is infectious.
It may have only been a few weeks but word inside Ferrari suggests it feels much longer, so seamlessly has he settled into his new home. His raw pace on Sunday afternoons combined with a Sergio Perez-esque ability to get the maximum out of the car with remarkable consistency is just what Ferrari need to heal the bruises incurred from the 2020 campaign.
5. Their conveyor belt of talent looks healthier than ever
For many years, Red Bull's junior programme was heralded as the best of the best, the likes of Sebastian Vettel, Daniel Ricciardo and of course Max Verstappen enjoying immense success with the works team – but Ferrari's offering is now arguably the strongest school of all.
READ MORE: Ferrari using Haas to assess Schumacher's promotion potential, says Binotto
Leclerc made the step up to F1 after winning F3 and F2 respectively at his first attempt, and ended up impressing so much with Sauber, that Ferrari abandoned their tradition of running experienced drivers and stuck him in the car in only his second campaign. That move has proved to be a success.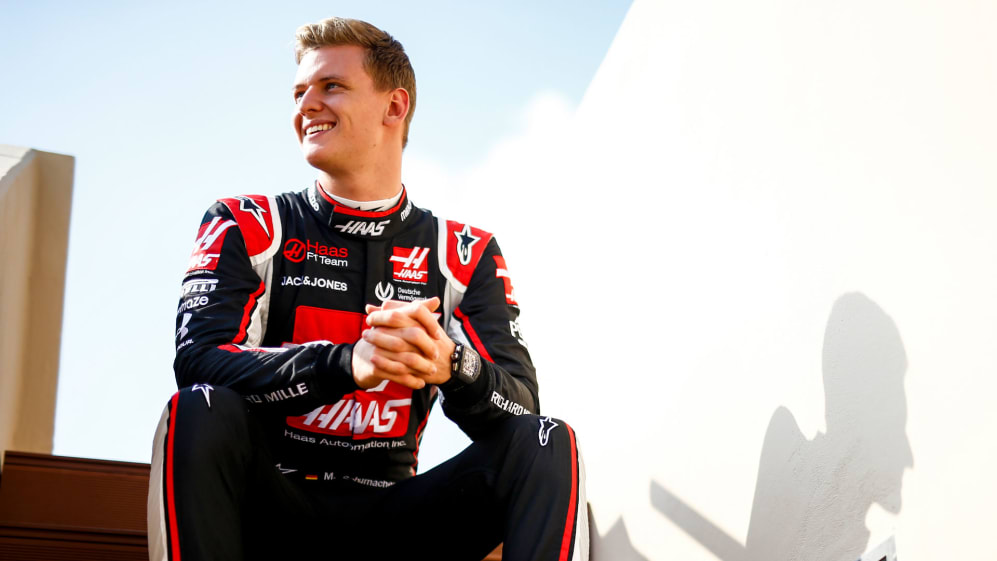 Mick Schumacher, winner of last year's F2 campaign has followed him into F1 this year with Haas, a customer team of Ferrari, with Callum Ilott, who finished second to Schumacher in F2 last year, the Scuderia's test driver.
READ MORE: Ferrari test driver Ilott to get FP1 sessions in 2021, says Binotto
With Robert Shwartzman impressing in his rookie F2 campaign to make him one of the favourites for the title this year, the Ferrari Driver Academy pool has never been stronger. It's clear Ferrari are taking the programme seriously, with a big push to get drivers not racing F1 either time in FP1 sessions this year – most likely with a customer team – or runs in old-spec Ferrari F1 cars at their Fiorano track.
With track time in F1 machinery at a premium these days, such a programme is crucial. And while Ferrari's works team will not reap the rewards of such efforts this year, it sets them up beautifully for the future.