Feature
5 Winners and 5 Losers from the Hungarian Grand Prix – Who did the business in Budapest?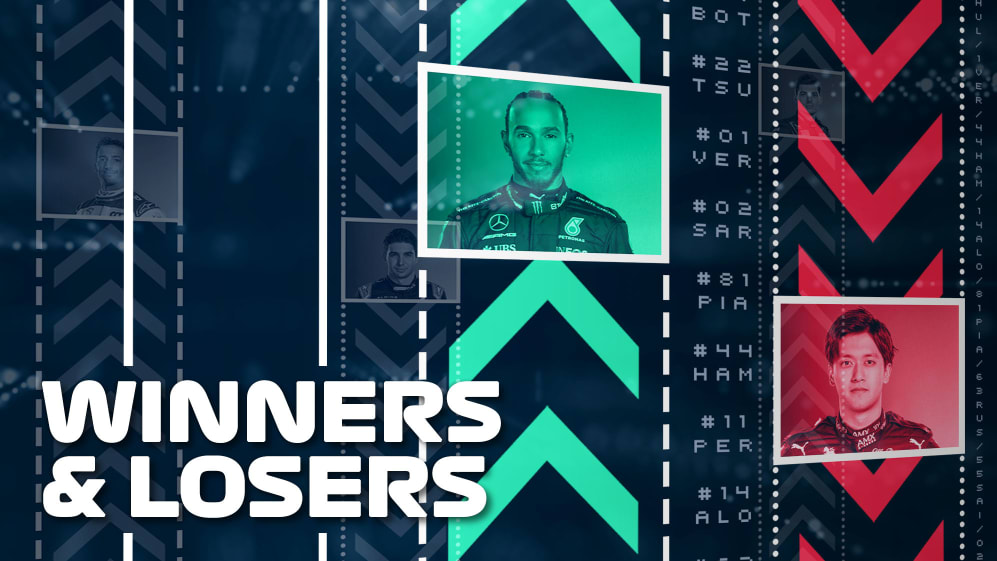 The numbers and records just keep ticking by for Max Verstappen and Red Bull following his victory at the 2023 Hungarian Grand Prix. But they weren't the only driver and team deserving of props, approbation and high fives in Budapest. Read on as we pick our five winners and five losers from the Hungaroring.
Winner: Max Verstappen
We will start with Verstappen, however, who after being frustrated at missing out on pole by 0.003s, cantered to the win on race day by 33.731s. That was the largest winning margin since Lewis Hamilton's 2021 Russian Grand Prix win.
But it was also Verstappen's seventh consecutive win, a feat achieved by only four other drivers in F1 history: Alberto Ascari, Michael Schumacher, Nico Rosberg and Sebastian Vettel.
READ MORE: 'What we've been doing is unbelievable' – Verstappen hails 'incredible' moment as Red Bull make history with F1 victory sequence
Loser: Alpine
Friday looked mighty for Alpine as the team, fresh from a management restructure, watched Pierre Gasly and Esteban Ocon take P3 and P5 in Free Practice 2.
But their optimism took a metaphorical hit when both drivers were eliminated in Q2. Worse was to come though, as Gasly and Ocon were then caught up in an all-too-literal hit, in the form of a first-corner smash in the race where the net effect was to take them both out of the race – the second consecutive double DNF for the squad.
Winner: Red Bull
Records are there to be broken. And yet the one set by McLaren in 1988 – 11 consecutive wins to start a season – had stood the test of time through periods of utter dominance from the likes of Williams, Ferrari, Mercedes… and even Red Bull themselves.
FACTS AND STATS: Red Bull records aplenty as champions take 250th podium
But on Sunday, the team underlined their current imperiousness by waltzing through McLaren's 35-year-old record, claiming their 12th straight victory since the start of the year for a watershed F1 moment.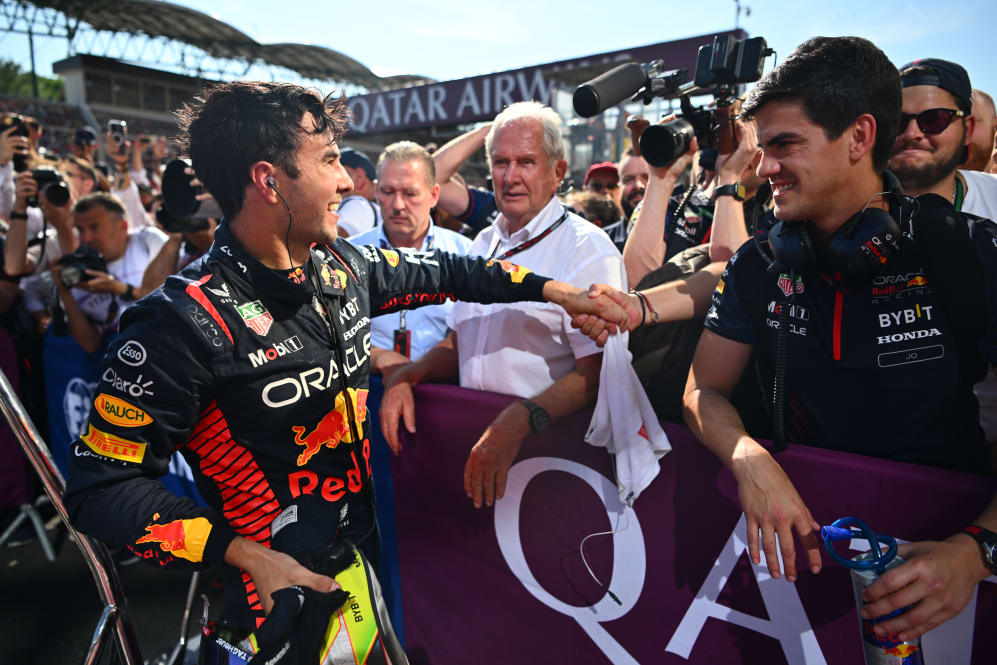 Loser: Zhou Guanyu
It feels almost cruel to have to put Zhou Guanyu in this section, given the Chinese driver's utter delight at securing a career-best fifth on the grid – a shock result for an Alfa Romeo team who've found 2023 hard going.
But a poor start dropped him into the jaws of the chasing pack, before dirty air then contributed to him cannoning into the returning Daniel Ricciardo into Turn 1, who himself hit Ocon, who himself hit Gasly. Zhou was able to continue but finished well down the order in P16, on a day that promised so much more.
Winner: McLaren
What a run McLaren have been on since first Lando Norris and then Oscar Piastri received a major upgrade package to the car in Austria and Silverstone. That Norris was annoyed not to take pole position on Saturday at the Hungaroring (by just 0.085s mind) shows just how high a level the Briton is operating on at the moment, while his P3 was ably backed up by team mate Piastri's P4 in qualifying.
READ MORE: 'We've proved some people wrong' – Defiant Norris happy with back-to-back podiums for McLaren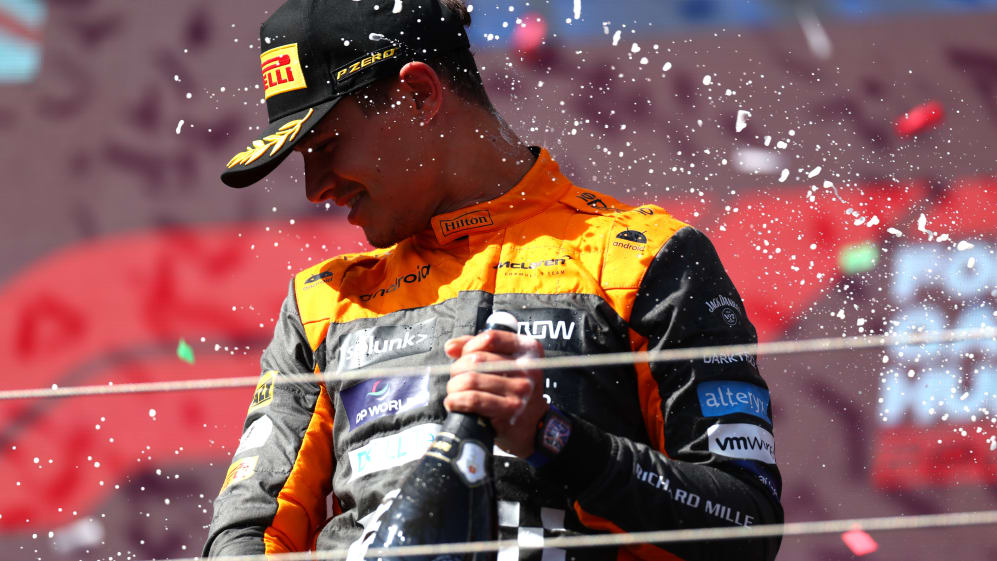 It was the rookie Australian who made the better start come race day, but Norris undercut himself back ahead of his team mate before finishing behind the Red Bull of Max Verstappen and ahead of the Red Bull of Sergio Perez for his second straight P2 finish.
Piastri wound up P5, meanwhile, to give himself consecutive top-five finishes. McLaren's haul of 28 points – two shy of their 30 from Silverstone – move them a healthy 40 points clear of Alpine as they consolidated their fifth place in the constructors'.
READ MORE: Emotional Horner says beating McLaren's long-standing victory record means 'so much' to Red Bull
Loser: Aston Martin
Time was when a double-points finish for Aston Martin would have been cause for celebration. But Fernando Alonso's podium successes earlier in the season (he's still netted the same number as Sergio Perez for the year, with six) have massively raised the bar for Lawrence Stroll's women and men in green, meaning that P9 and P10 for Alonso and Lance Stroll stands as a relative disappointment.
Alonso now hasn't tasted the Ferrari Trento since Canada, four races ago – with the Spaniard and Stroll urging Aston Martin to upgrade them back into the fight with the likes of Mercedes, Ferrari and the mightily resurgent McLaren post haste.
Winner: Lewis Hamilton
There's an argument that falling from a P1 starting position to P4 represents a bad day at the office for a driver with Lewis Hamilton's lofty expectations of himself – not least at a track that he adores.
READ MORE: Hamilton says first-lap slump in Hungary 'didn't matter' as Mercedes remain 'long shot away' from race win
Yes, a record ninth victory at a single venue didn't come his way on Sunday, as a poor getaway demoted him a handful of places down the order. But a stunner of a lap on Saturday – which Hamilton, smiling shyly, admitted afterwards had been "a good one" – gave him a landmark 104th pole position (and his first since Jeddah 2021), extending that record while setting a new benchmark of nine pole positions at a single venue.
Loser: Haas
Nico Hulkenberg continues to extract excellent one-lap pace from the Haas VF-23. But his Q3 appearance – and new bleach blond hair-do – were two of the few bright points for Haas this weekend, as the team's struggles for race pace continue.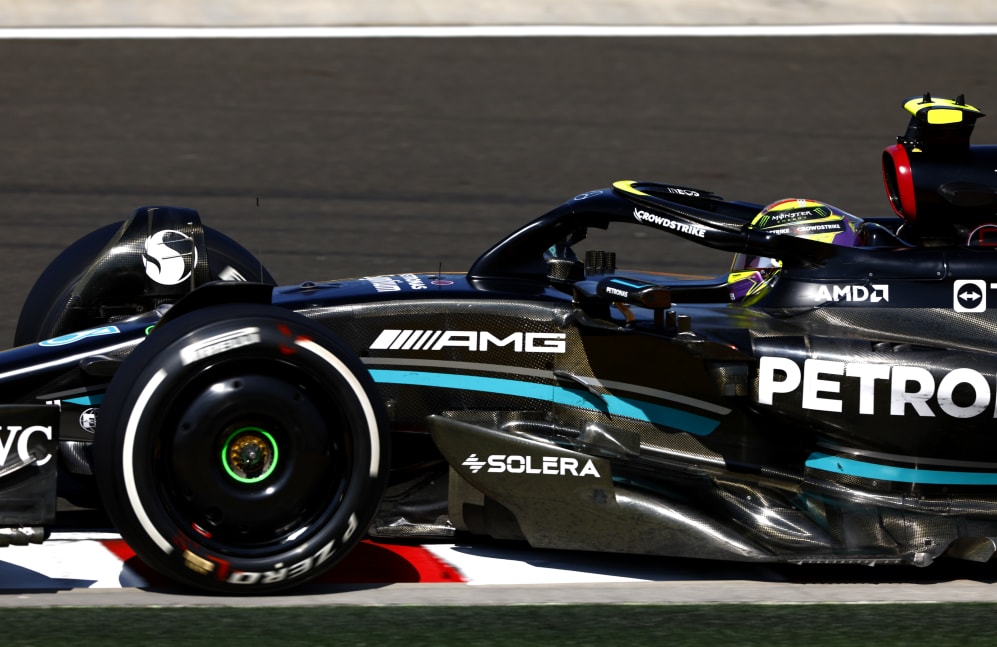 On the other side of the garage, Kevin Magnussen admitted he never really got comfortable across the three days of action in Hungary, as he finished last of the runners on race day. It wasn't all bad though, as he at least had one new fan cheering him on – with Kevin and wife Louise welcoming Agnes Magnussen into the world ahead of the race.
Winner: Daniel Ricciardo
Daniel Ricciardo has been a winner since the Tuesday before last, acing a Red Bull test at Silverstone sufficiently to earn a place back on the grid, in the place of Nyck de Vries at AlphaTauri.
Comfortably out-qualifying team mate Yuki Tsunoda on his return was impressive, while on race day, he was able to overcome falling to the back of the field after getting caught up in the Zhou/Ocon/Gasly kerfuffle to out-race Tsunoda to boot – eventually finishing in the P13 position he started in, as Tsunoda took P15 – while thanks to Ricciardo, AlphaTauri ended a run of three straight double-Q1 exits.
READ MORE: No points but plenty of positives from Ricciardo's first race back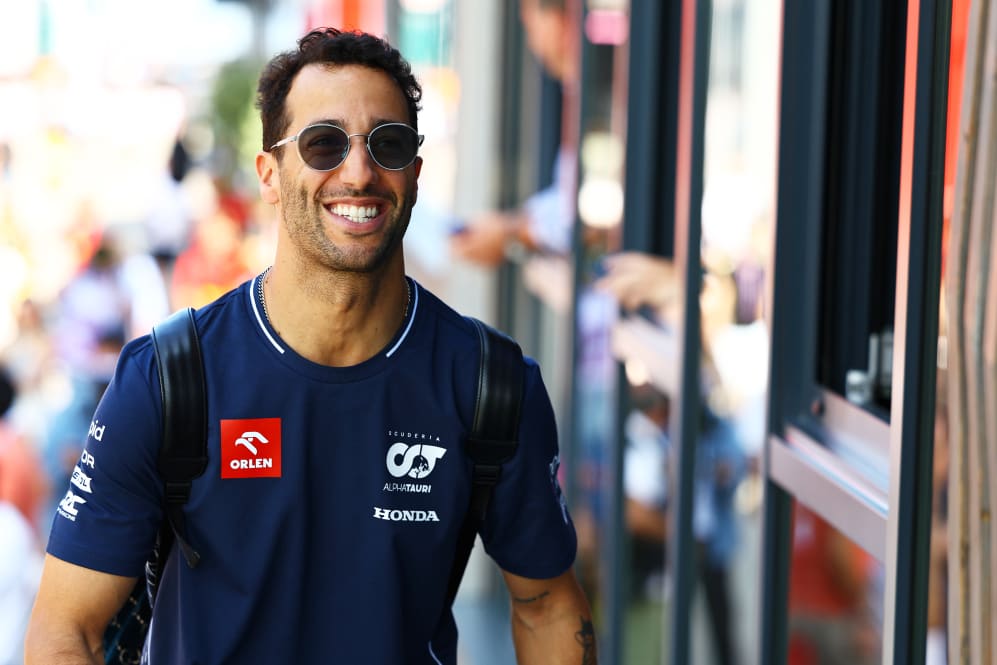 Loser: George Russell
George Russell couldn't deny that he'd enjoyed his swashbuckling Sunday in Hungary, as he romped through the field to finish P6 on race day, helped by some fantastic attacking moves and benefitting from a Charles Leclerc penalty.
He'd had to do that, though, after the Mercedes driver found himself scrapping through traffic in the final moments of Q1, leading to him suffering a shock knock-out at the first time of asking and starting the race P18.
READ MORE: 'Disappointed' Zhou apologises for his part in opening lap incident at Hungarian GP
The big loser, though, was Team Principal Toto Wolff's long-suffering desk in the Mercedes garage, which took yet another frustrated pounding from the Austrian's fist – Wolff's mood at least alleviated by Hamilton's pole position 40-odd minutes later.