Feature
6 Winners and 5 Losers from the Belgian GP weekend – Who shone in the rain at Spa?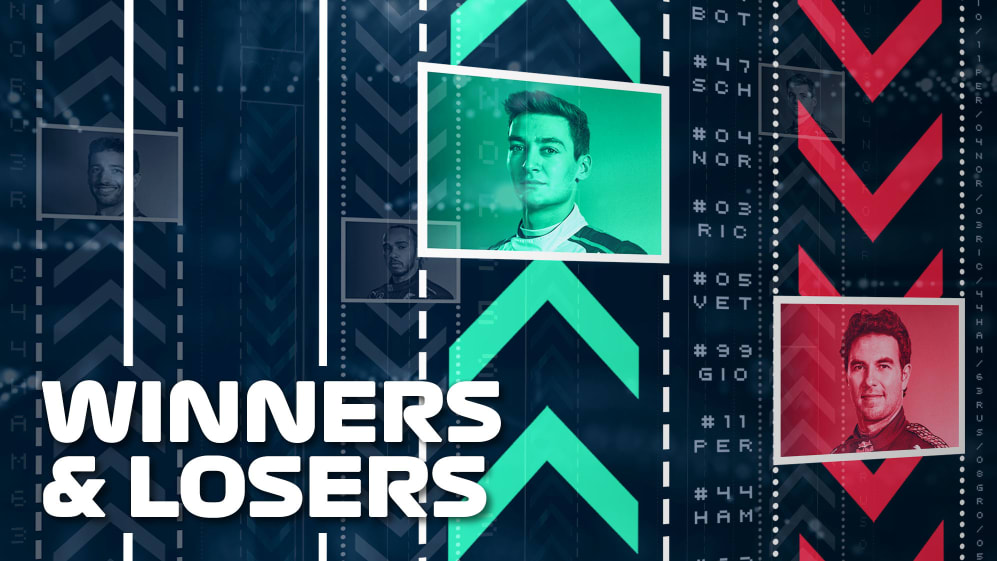 Relentless rain equalled poor visibility and led to the shortest Grand Prix in history in Belgium. Such an unusual scenario was disappointing, especially after what had been a thrilling wet qualifying session. But while Sunday didn't provide much opportunity for the drivers to show their mettle, the weekend as a whole was still positive for some – and less so for others. We've picked out six winners and five losers for the weekend at Spa-Francorchamps…
Winner: George Russell
George Russell has become known as Mr Saturday for his supremely quick and consistent qualifying form. But he hasn't often managed to convert it into cold, hard points come Sunday afternoon.
In Belgium, after one of the most impressive qualifying laps we've seen in years – when taking the quality of his car and weather conditions into account – he took second. And that was converted to a P2 finish in a heavily-shortened race.
READ MORE: Maiden F1 podium was reward for qualifying performance, says Russell after red-flagged Belgian GP
Sure, it's not how he would have wanted to take his first podium. And yes, it's only half points. But a podium is a podium. And one that was scored in what his engineers told him pre-race was the 17th fastest car on paper. Chapeau.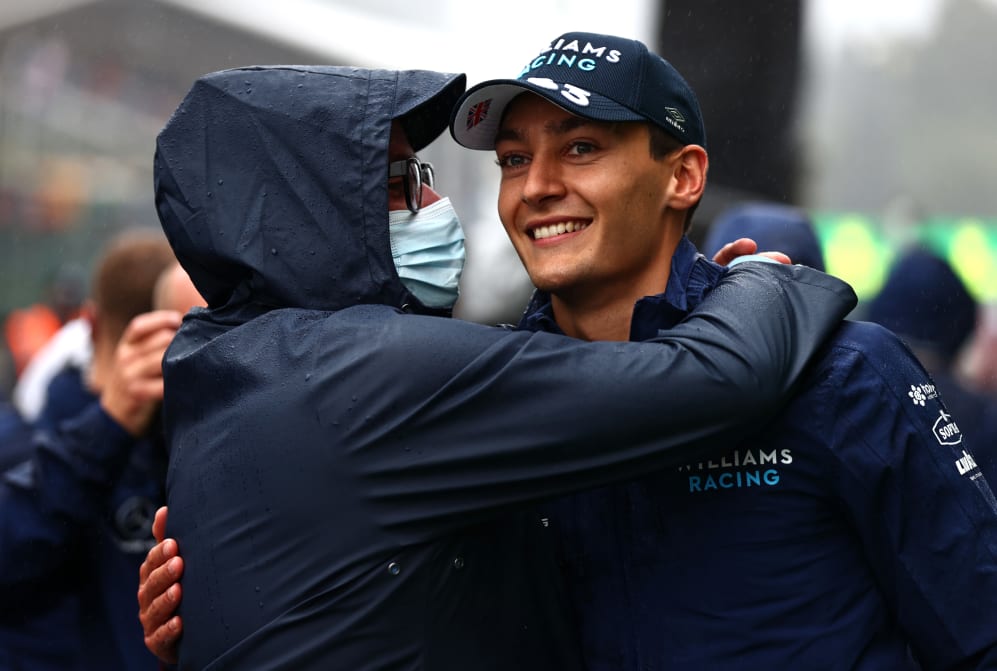 Loser: Sergio Perez
Sunday was a rollercoaster of emotion for Sergio Perez, who got caught out in tricky conditions on his way to the grid, damaging his car so significantly that repairing it in time in normal circumstances would have been impossible.
However, he was thrown a lifeline when the start was delayed on multiple occasions because of the rain, which had been consistently falling since mid-morning.
WATCH: Disaster for Perez who crashes on his way to the grid in Belgium
His Red Bull team did a stunning job to get the car fixed so he could take part – but with the Safety Car heading all the laps, Perez didn't get the chance to make any progress, and was ultimately classified P19 for his third successive non-score.
Winner: Sergio Perez
But it wasn't all bad news for Perez, with Red Bull announcing on Friday that they would be retaining the Mexican for a second season in 2022.
There have been plenty of high points for Perez this year, including a front row start in his second race for the team and a victory in his sixth.
ANALYSIS: Why Red Bull kept Perez for 2022 – and what it means for Gasly and Albon
His points tally heading into the weekend was nearly double that of Alex Albon, the driver who he replaced, so from a constructors' perspective, it's been a positive move for both sides.
Losers: Ferrari
Ferrari came to Spa knowing it could be a difficult weekend, having ended up more than a minute behind the leaders at last year's race.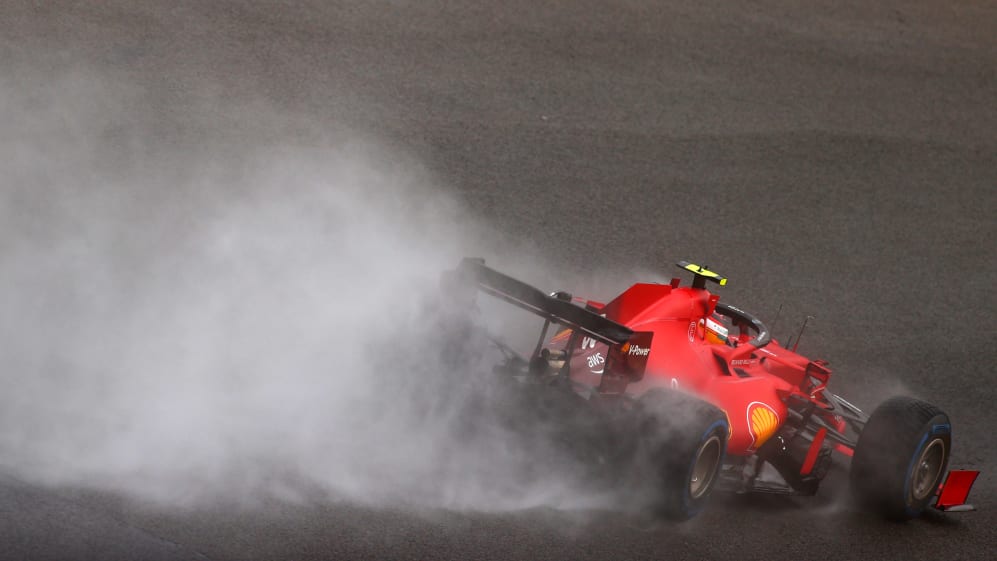 Qualifying wasn't their finest, as the team failed to reach Q3 with either car at Spa for the second year running, with Carlos Sainz particularly disappointed given he's usually very strong in wet conditions.
Come race day, they scored points with both cars, having been moved up because of grid penalties for others while also benefitting from Perez dropping to the back after his accident. But the team still dropped behind McLaren into P4 in the constructors' standings.
Winner: Max Verstappen
This is not how Max Verstappen wanted to win the Belgian Grand Prix, but as he said afterwards, a win is a win, and it helps close the gap to rival Lewis Hamilton to just three points.
READ MORE: 'It's not how you want to win' says Verstappen as he's declared the winner after handful of laps at Spa
It was the first time the Dutchman has finished in the top two at Spa, and even if his tally for winning was halved to 12.5 it is still more than the five points he has scored in the previous two rounds.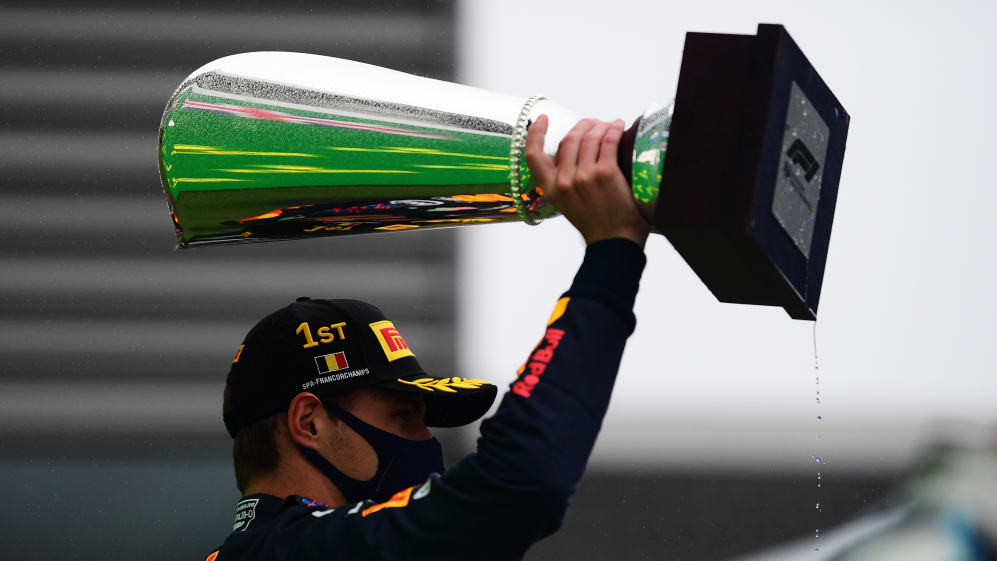 And his victory – his sixth of the season – also gave engine supplier Honda their first win at Spa since Ayrton Senna triumphed for McLaren in 1991 and was on the weekend of Red Bull's 50th race with the Japanese manufacturer.
Loser: Lewis Hamilton
This was Lewis Hamilton's first third place finish of the year, ninth podium of the campaign and 125th rostrum finish for Mercedes.
However, he will have been disappointed with his performance in qualifying, having ended up P3. It means he's only taken one pole (Hungary) in the last eight races.
READ MORE: 'The fans have been incredible today' says Hamilton after rained-off Belgian Grand Prix
He would have hoped to have made some progress from P3 if it was safe enough to continue to race and as a result has seen his championship lead over Verstappen cut to just three points.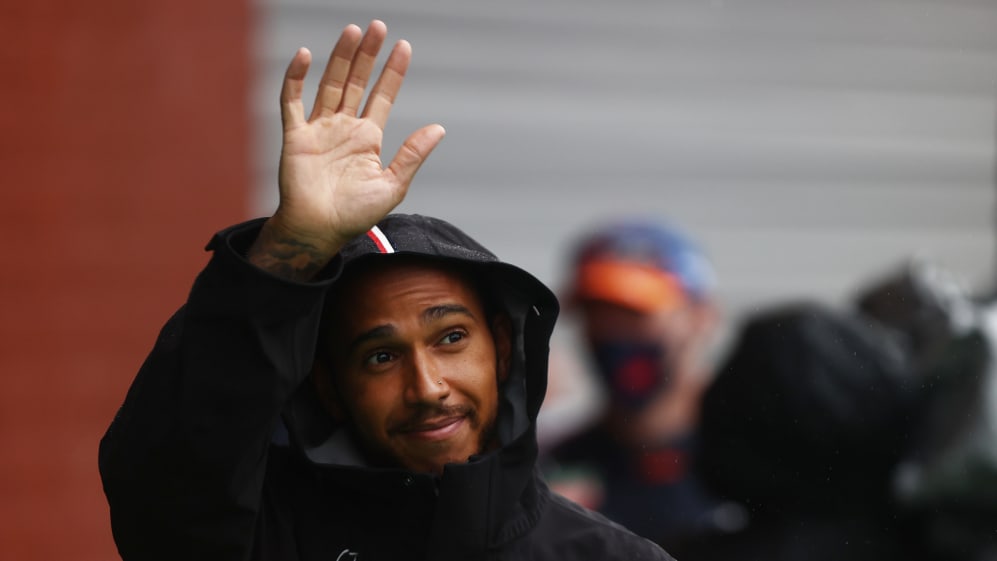 Winners: Williams
Williams haven't had the best of times in recent years, but Lady Luck has looked favourably on them in Hungary and Belgium.
After their double points-score in Budapest, the team followed it up with a stellar performance at Spa. Russell gave the team their first front row start since Monza 2017, with Nicholas Latifi also achieving his best qualifying result with 12th.
READ MORE: 'A podium is a podium' – Capito thrilled with Williams' first top 3 result since 2017, despite bizarre circumstances
That put them in a strong position for Sunday – and the team were rewarded for their qualifying bravery with a second successive double points haul. They doubled their tally to 20, to strengthen their grip on eighth in the constructors' championship.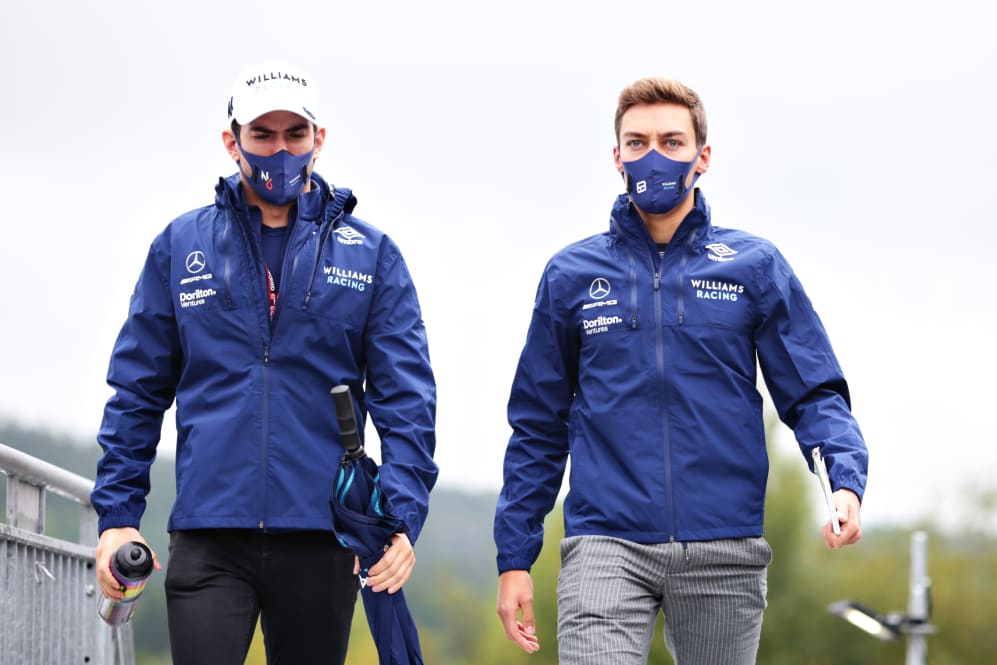 Loser: Lando Norris
First and foremost, the important thing is Lando Norris was able to walk away unaided from a heavy crash in Spa qualifying – and then passed fit to race after a precautionary X-Ray on his elbow.
But in terms of results, he will leave Spa disappointed, as not only did he look fast enough to challenge for the first pole of his career having gone quickest in Q1 and Q2, but he didn't get an opportunity to make up for that crash in the race.
WATCH: Norris walks away after dramatic Eau Rouge-Raidillon crash in Belgian GP qualifying
It was his second successive non-score, having scored in every other race this season.
Winner: Daniel Ricciardo
This season has been a bit of a struggle for Daniel Ricciardo, the Australian struggling to get some momentum with his new McLaren team, but Spa felt like a bit of a turning point.
The Australian, who won the race for Red Bull in 2014, showed strong pace in qualifying to achieve his best grid slot of fourth – and converting that gave him his best race result for McLaren.
It was also his best finish since he stood on the podium for Renault at Imola in 2020.
READ MORE: What the teams said – Race day in Belgium
Winner: Nicholas Latifi
Latifi has been overshadowed by Russell during their time together as team mates, but Williams have continued to back him and believe he is a strong performer.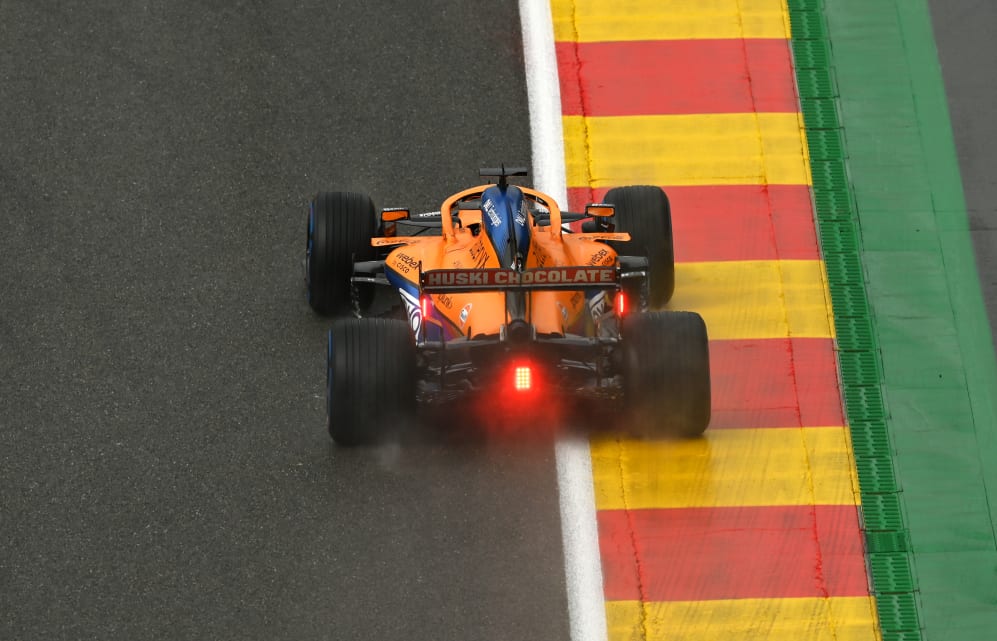 And they've been rewarded for that faith, first with his seventh in Hungary, one place ahead of Russell, and then by his consistent showing at Spa, where he achieved his best qualifying performance – despite having limited experience in the wet – and his second successive points finish.
Loser: Valtteri Bottas
This was already going to be a challenging weekend for Valtteri Bottas, having picked up a five-place grid penalty for causing a collision in Hungary.
READ MORE: Belgium Grand Prix facts & stats - Spa marathon produces shortest race in F1 history
The Finn then struggled to switch the tyres on in qualifying, which meant he ended up in the lower echelons of the top 10, which became 13th for the race when his penalty was applied – and thus it was a second race finish without points.