Feature
ALTERNATIVE HISTORIES: What if Jean Alesi had gone to Williams and not Ferrari?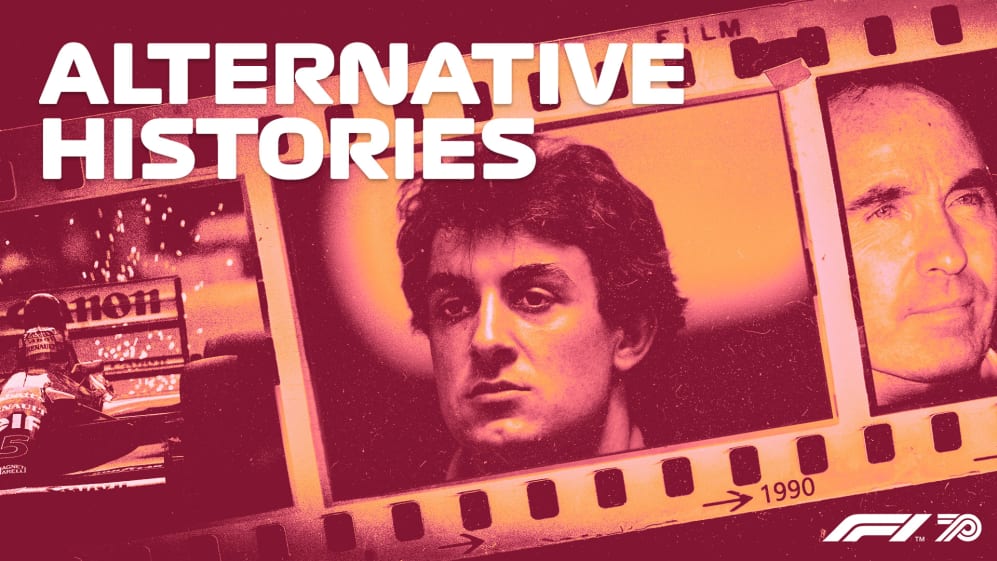 Sport is full of 'what if?' moments – and Formula 1 is no different. In 1990, Jean Alesi – the hot property in F1 had the time – had a decision to make over which team to pledge his future. The decision he made would have huge ramifications, as David Tremayne explains in the second of our series looking back at crossroads moments…
What actually happened
When he stood in for Michele Alboreto at Tyrrell in the 1989 French Grand Prix, team boss Ken Tyrrell thought Jean Alesi might do a decent job. But he did a lot more than that. He was one of the sensations of the race in the pretty 018, running as high as second for four laps and finishing an impressive fourth. From the moment he arrived in F1, he looked like he belonged.
READ MORE: What if Hamilton hadn't joined Mercedes?
In Phoenix the following year Alesi had his now-legendary back and forth with Ayrton Senna, having brilliantly led the McLaren for the first 34 laps.
Senna eventually got the job done, but not before he had registered the upstart's talent. So had others.
Frank Williams had been interested over the winter and now he moved forward with an option, which Jean duly signed for 1991.
But then it all got a bit shaky. Frank had promised to announce his signing by the French Grand Prix, but that didn't happen, possibly because Renault weren't fully on board with the idea but more likely because Frank was also chasing Senna, who at the same time was talking to Ferrari as well while keeping his McLaren options open.
Then Nelson Piquet advised the bewildered Jean to give Frank an ultimatum by insisting that the deal was announced by the next race, at Silverstone. It wasn't.
Instead, that was where Nigel Mansell announced his shock 'retirement'. Ferrari wouldn't guarantee 'our Nige' number one status for 1991, so he was going to quit at the end of the year. Most saw that as a ploy to get out of his contract with Ferrari, in readiness for a switch back to Williams once Ferrari had signed his replacement for 1991.
READ MORE: Top 10 Ferrari bombshells in F1
Jean, meanwhile, was unsettled by the delays and a clause in his contract which said that nothing needed to be made public until September. And he had also been hearing that Frank was chasing Nigel, and took umbrage.
In Germany, he held a press conference to say that besides Williams, Ferrari and Tyrrell, McLaren were also interested in him. The confusion was all too much for an uncomplicated fellow who just wanted to race, and he admitted he was having trouble with it all.
READ MORE: Do you remember… Alesi's one and only Grand Prix win in Canada?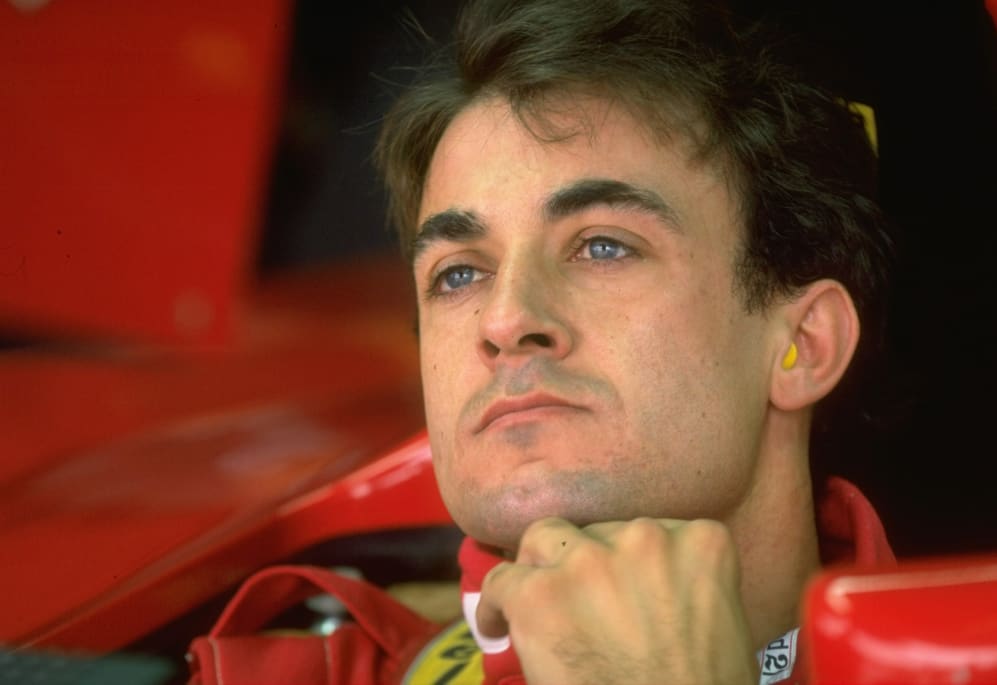 The 'sliding doors' moment
Frank still wanted Jean, and gently pointed out when the latter said he was going to Ferrari that he had signed a contract with his team. By August, Jean said he didn't care.
Jean had lost faith in Williams, and later explained that after Phoenix and Monaco Frank had said he wanted to change the terms of the contract, which had given him number one status and the T-car all season. Having heard the Senna rumours, Jean became suspicious about the request.
Eventually, when nothing further happened with Williams at the races in France or England, the deal with Ferrari was massaged, with a payment to Frank for his inconvenience, and the gift of a Ferrari F1 car. Jean wouldn't be going to Didcot after all for 1991, he would be going to Maranello to partner his hero, Alain Prost.
And, as we all know, Nigel went back to the team he'd left at the end of 1988 and two years later was world champion. Jean on the other hand would spend five years at Ferrari, and win the hearts of the tifosi, but he'd only win once and never come close to challenging for a title…
The alternative reality
But what if 'Jean D'Avignon' had been the number one at Williams in 1991 and 1992, driving Adrian Newey's ground-breaking FW14 and the even better FW14B?
What if the man who had done such a great job winning the second-tier F3000 title in 1989, and then looked so smooth and unruffled on his F1 debut, had been as comfortable at Williams as he had been with Eddie Jordan Racing?
READ MORE: Your quickfire lowdown on Williams for 2020 – Do Say, Don't Say
Alesi's critics say he could be hot-headed, and point to the time in Melbourne in 1997 when he ignored pit signals and ran out of fuel (something he also did in Hungary with Sauber one year later).
How, in all of his 201 Grand Prix starts, he only mustered that singleton win on his 31st birthday, in Canada in 1995.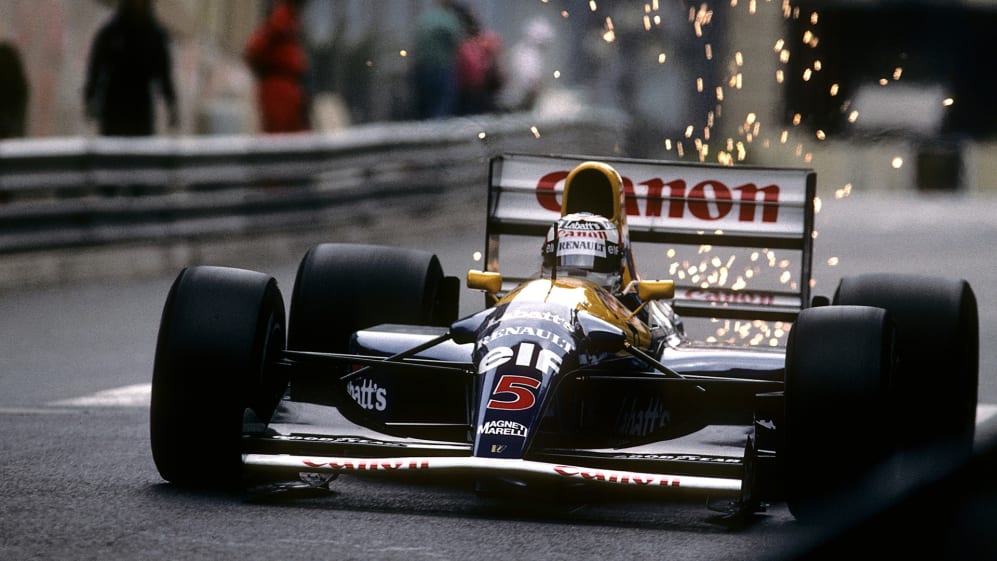 But against that, he should have won at Monza in 1994 where his Ferrari's gearbox broke. He led at Spa and Monza in 1995 but retired, then came within three laps of an upset win on worn tyres at the Nurburgring before succumbing to Schumacher on fresher rubber.
Jean was one of those emotional heart-on-sleeve drivers who needed to feel happy and loved.
In Monaco in 1990 he had been sensational at the first start, then switched off after Prost had reportedly asked FIA president Jean-Marie Balestre to have a word to quieten him down before the restart. That completely screwed with his head.
WATCH: Classic onboard - Senna tames Monaco in 1990
In many ways he was thus the last person you'd expect to drive for Williams, where neither Frank nor right-hand-man Patrick Head could ever be accused of mollycoddling anyone.
But had his relationship with them got off on the right footing in 1991 and had he been the clear number one, I believe he would have been very, very strong and there was a serious chance that he would have been able to realise his true potential.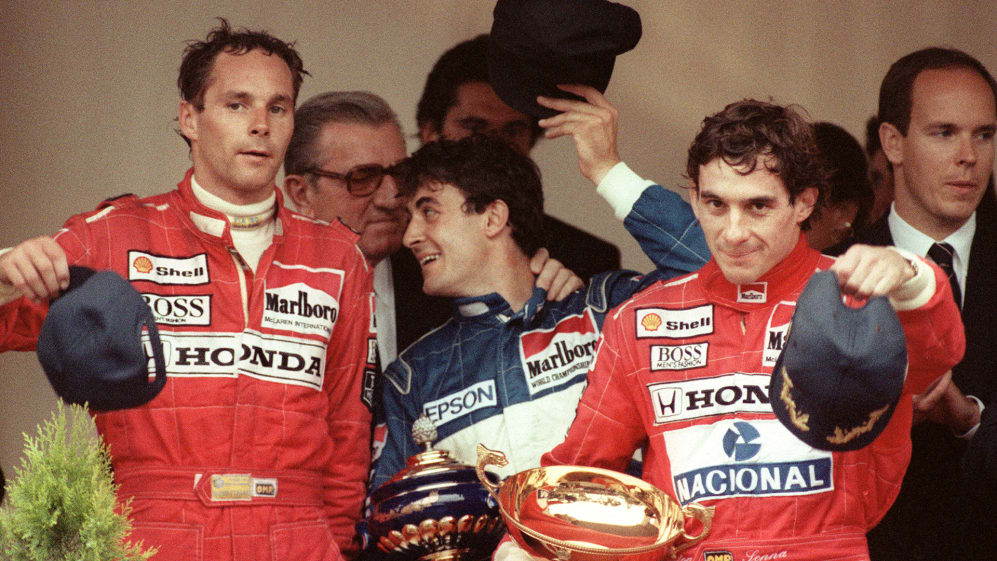 READ MORE: 5 F1 innovations that caught rival teams napping
The Williams was fast but unreliable that year, but by 1992 it was almost bulletproof and only Senna could get near it. Like Mansell, Jean had the stones to get the best out of it.
Could he have become world champion then?
Yes. In which case he could also have been in 1993, when that year's crown fell to Prost after Nigel had left in high dudgeon to go to IndyCar.
READ MORE: Williams' history of bold driver choices
It's likely that if Frank had sought to bring in either Mansell or Prost, or later, Senna, as his partner, Jean would have deemed it a slight and decamped, but who knows how much stronger he might have been, mentally, with two titles under his belt?
He was 26 at the start of 1991. Had he remained the undisputed team leader he could have raced with Williams at least until 1997, when he would have had cars competitive enough to win more titles.