Feature
9 F1-themed activities to keep you busy during lockdown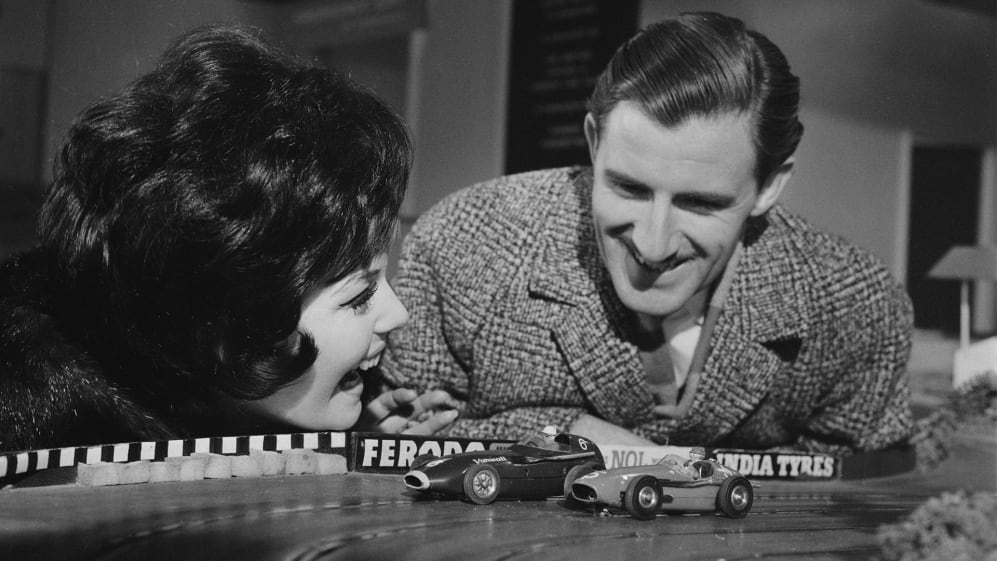 The outbreak of coronavirus has led to strange times indeed for people the world over, with millions forced into self-isolation. So, to help F1 fans get through lockdown, here are nine activities that will keep you happy, busy and creative at home – and build up the anticipation for when the on-track action begins in 2020.
Statement from F1 CEO Chase Carey: Target is to begin season in Austria on July 5
1. Watch our Virtual Grand Prix series
As we're sure you keen racing fans are aware, racing action is still happening, with esports (and, er, marble racing) currently scratching the itch for millions of motorsport nuts the world over.
Back in March, we launched our Virtual Grand Prix series to fill the on-track racing void, with online races already run around Bahrain, Melbourne, Shanghai and Interlagos using Codemasters' current F1 2019 game (F1 2020 is set to arrive in July, BTW).
Driver-wise, the likes of genuine F1 runners Charles Leclerc (who's won two races out of four so far), Lando Norris, Alex Albon and George Russell have all turned out – while there's been some top celebrity guest appearances too, including cricketer Ben Stokes, golfer Ian Poulter and Real Madrid goalkeeper Thibaut Courtois. Click here to find out more.
READ MORE: Charles Leclerc on taking virtual racing by storm – and why he can't wait to race Vettel
Oops! Error retrieving Twitter post
2. Start sim racing yourself
If you're as nosey as we are, one of the fun things about lockdown has been the chance to peer inside racing drivers' homes during the countless online interviews and Twitch streams that have been going on. And if seeing the sim racing set-ups of Charles, Lando, George et al has given you a touch of 'rig envy', why not order your own and get in on the sim racing action.
READ MORE: Be the grid's 11th team with the new F1® 2020 videogame
There's a host of companies out there offering everything from simple wheel-and-pedals combos (which you can clamp onto an ironing board for an easy basic set-up) to multi-screen, water-cooled sim rigs with proper race seats and pedals, and costing about as much as most people's annual salaries.
So choose your level, and get in on the racing action. Who knows, you might even be an esports star of the future…
3. Play some more F1 games
If the wheel turning and pedal pushing isn't for you, there are plenty of opportunities to get your F1 gaming kicks in other ways during self-isolation.
Apart from our weekly quizzes on F1.com – and hey, why not challenge your mates to one of those on your next Zoom call? – there's the new (and free!) F1 Manager strategy game for Android and iOS, allowing you to see if you've got the nous of a Toto Wolff or Mattia Binotto, while you can still endlessly tweak your F1 Fantasy team before the 2020 season gets underway.
And if you want to give your thumbs a workout instead, download Codemasters' F1 Mobile Racing to get playing on your phone.
Or if you want to go super old school, then simply trawl eBay to find yourself Waddingtons' classic 1964 Formula 1 board game, and gather the family around for some wholesome 1960s-style fun…
READ MORE: 'You get the same buzz as racing for real' – Lando Norris on the thrill of sim racing
4. Build a model racing track
If you're really yearning for F1 racing in three dimensions, now might be the perfect time to dust off that Scalextric/Carrera set you consigned to the attic in 2011 and set it up again.
You could recreate your favourite tracks on the 2020 calendar. Or hey, if you've got the square meterage to play with, why not make something really sprawling and crazy. The old Spa-Francorchamps? The Nordschleife? Pescara (1957 pole time: 9m 44.6s)?
Come on, impress us.
5. Do some arts and crafts
For those with children to entertain (or is that inner children to entertain?) there are a number of fun arts and crafts activities that F1 teams have been putting out there to keep everyone busy under lockdown.
You could download Mercedes' paper models of Lewis Hamilton, Valtteri Bottas and Toto Wolff, or complete their downloadable crossword.
Or work on your technical drawing thanks to Red Bull and Honda's engine component designs they've been posting on Twitter. You can even practise your mindfulness, with some colouring challenges from Mercedes, Red Bull and Renault.
Or why not be like Romain Grosjean, who occupied himself during the delay in proceedings for the 2019 Japanese Grand Prix by building a model of the famous six-wheeled Tyrrell P34...
Oops! Error retrieving Twitter post
Oops! Error retrieving Twitter post
7. Binge on racing films and documentaries
These really are halcyon days for fans of the racing film. And apart from the aforementioned great content on F1 TV, Netflix has some top racing docs currently, including the Formula 1: Drive To Survive series and A Life of Speed: The Juan Manuel Fangio Story, as well as Ron Howard's Rush and other assorted beauties.
Over on Amazon Prime, meanwhile, don't miss Crash and Burn, the amazing story of the self-destructive Irish racer Tommy Byrne, who started (and spun out of) just two Grands Prix, but who many believed had the talent to be a Formula 1 world champion.
READ MORE: The inside story on the making of Netflix's Formula 1: Drive to Survive blockbuster
8. Delve into our podcasts
Launched in 2018, F1's first ever official podcast, Beyond The Grid, has witnessed host Tom Clarkson chatting to everyone from Lewis Hamilton to Bernie Ecclestone to Gordon Murray to Murray Walker. And if you've never had the pleasure of tuning in, or haven't caught up with the latest episodes – well, then the coronavirus lockdown is the perfect time!
Find out why Red Bull Team Principal Christian Horner had to explain Multi-21 to the Queen of England, hear Alain Prost reliving the grizzly bits of his fierce rivalry with Ayrton Senna and enjoy Lando Norris discussing how he deals with internet trolls… and much more besides!
READ MORE: Find all the Beyond The Grid episodes right here
And if that's not enough, we've got two more podcasts for you to discover: F2: The Road to F1, with interviews from the stars of Formula 1's feeder series, plus the brand new F1 Nation, where hosts Tom Clarkson and Alex Jacques take a light-hearted look at the sport we all love. Listen to the first episode in the player below.
Oops! Error retrieving Twitter post
All good choices, while we'd also chuck into the mix our own top tips: Ken Purdy's All But My Life (written after spending extensive time with Stirling Moss around the time of his F1 career-ending 1962 crash), Richard Williams' excellent (if morbid) The Death of Ayrton Senna, Nigel Roebuck's Chasing the Title, Graham Hill's hilarious autobiography Life at the Limit, as well as Adrian Newey's absorbing How to Build a Car.
Get your nose into a couple of those... and we'll see you when racing begins!