Feature
A brand new circuit, Ferrari's fightback and more – 5 storylines we're excited for ahead of the 2022 Miami Grand Prix
I'm not sure if you've heard, but we've got a new race on the calendar this year, and the trip to Florida is up next. Ahead of what promises to be a spectacular weekend, we take a look at some of the topics we think will be making the headlines at the Miami Grand Prix.
1. Miami gets set to make its bow
It might have been years in the works but the inaugural Miami Grand Prix is finally upon us, and it's doing all it can be to be one of the highlights of the year.
READ MORE: Miami is coming – but where else has F1 raced in the USA?
You might have noticed a few new merchandise ranges from teams and ourselves, but it's not just the existing Formula 1 entities that are getting excited about the race. There are countless parties, activations and events as seemingly the whole city prepares to welcome the teams, drivers and a sell-out crowd to southern Florida.
Miami will become the 11th venue in the United States to host a World Championship F1 race, and it's bringing its own unique approach, as it is determined to put on a show and display the best of what the city has to offer. But for many fans watching around the world, there will be a particular focus on one specific offering…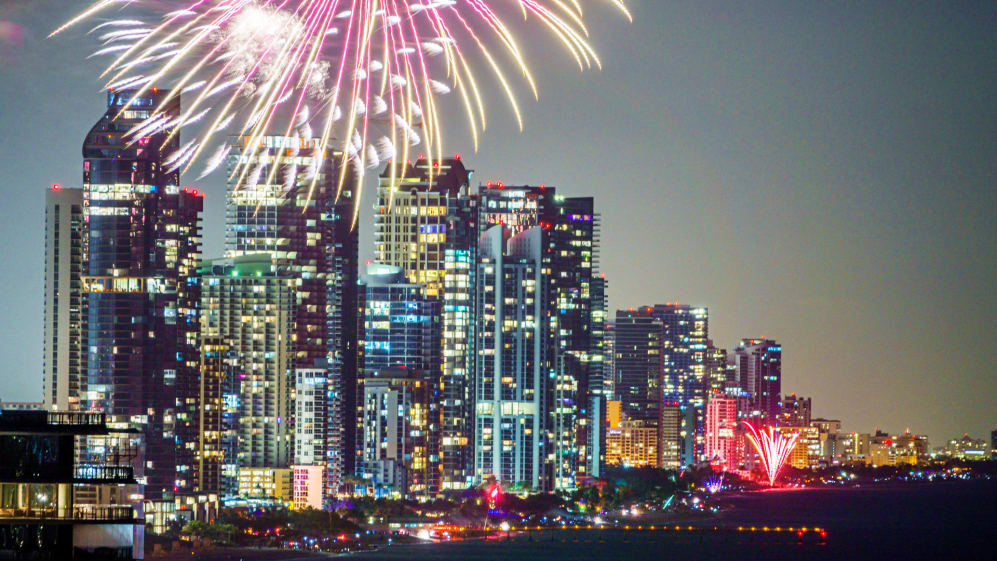 2. A new circuit to tame
That's right, the challenge provided by the Miami International Autodrome will be one of the most intriguing aspects of the weekend for both those at the track and those following from elsewhere.
As a brand new venue that was only recently completed, teams have limited data to feed into their simulators, so while the drivers can get a feel for the layout ahead of the race weekend, all of the little nuances and characteristics that make a track a bigger test will have to be discovered during Friday practice.
WATCH: AlphaTauri's Pierre Gasly gets first look at all-new Miami International Autodrome
One thing is for sure, this track is going to be FAST. After Turn 1, there are a number of long, sweeping corners that eventually loop round on to what is basically a massive straight – although there are a few kinks at Turn 9 and Turn 10 – that should set up plenty of overtaking opportunities into Turn 11.
The next section is tighter and twistier (which will mean getting the set-up right isn't a simple task) before another very long straight and big stop into the Turn 17 hairpin. That's set to be another overtaking opportunity towards the end of the lap – as Turn 1 is at the start of it – and means this is a street circuit that should be conducive to good racing, as well as being a thrilling prospect over a flat-out qualifying lap.
3. Ferrari now looking to respond
As we move from one of F1's most iconic venues in Imola to its newest in Miami, the narrative around the top two teams has also completely switched around over the course of one race weekend.
Heading into Imola, Ferrari were favourites and Charles Leclerc appeared to have a commanding lead in the drivers' championship, while Red Bull needed a good weekend after the disappointment of Max Verstappen's retirement in Australia (and the double-DNF in Bahrain). And a good weekend is what they got.
READ MORE: 'I'm hustling out there' – Sainz admits he's using 'techniques I'm not used to' to get on top of 2022 Ferrari
As Ferrari faltered – Carlos Sainz crashing out of qualifying, being taken out of the main race and Leclerc spinning late on – Red Bull took full advantage to secure a points haul that was just one point away from the maximum on offer over the Sprint weekend, with the team scoring 58 out of a possible 59.
Ferrari, by contrast, ended up with just 20 points. 12 of those came in the Sprint, with Leclerc limited to eight points for sixth place after his late spin on Sunday, and seeing his championship lead cut to 27 points by Verstappen.
So now it's Ferrari who will want to recover from a tough weekend, and get back to the sort of form that saw Leclerc dominate in Melbourne. The way this season looks like it will ebb and flow between the top two teams is fascinating.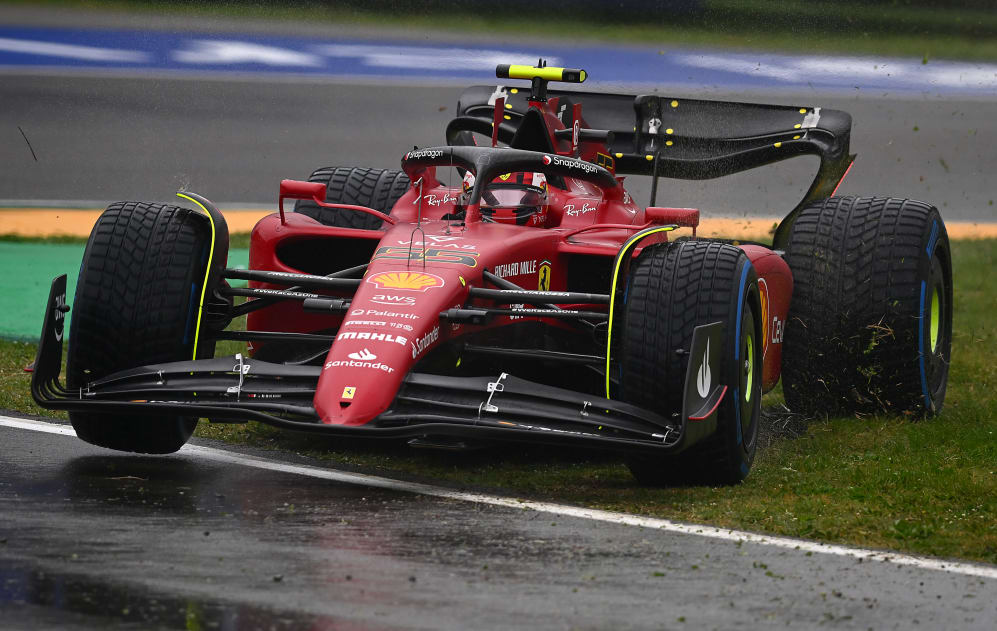 4. Mercedes bringing more upgrades?
At the moment it's only the top two teams, because Mercedes are still struggling to get the most out of their car due to the bouncing – or porpoising – they are suffering. Many teams are having to compensate for the aerodynamic phenomenon by running their cars higher than they'd like, but Mercedes believe they are being hit more than most.
But all is not lost, as Trackside Engineering Director Andrew Shovlin has hinted Miami could be the venue where there are further upgrades introduced that could start to address the problem.
READ MORE: Shovlin says Mercedes 'seeing encouraging signs' as they race for fixes ahead of Miami GP
"Being realistic we think this will be something we approach in steps rather than one big moment where the whole thing vanishes," Shovlin said. "But we are seeing encouraging signs … we are hoping to bring parts to the car soon, maybe even Miami where we can hopefully see progress on this issue."
Could a third name soon be in the fight at the front, or will the Mercedes woes continue?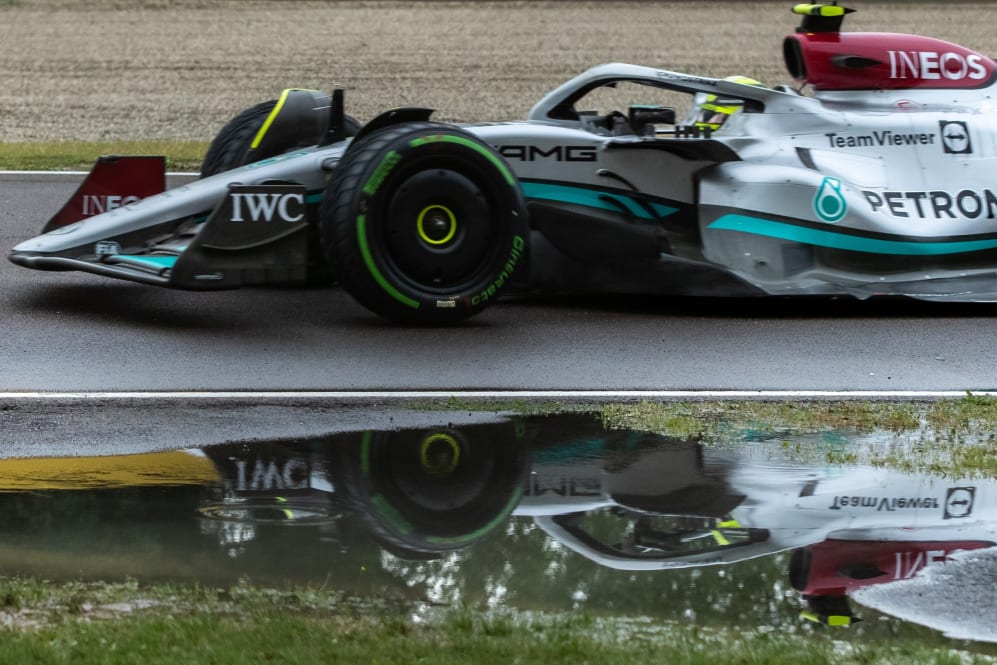 5. An epic fight for points
Something that has been hurting Mercedes even more this year has been the competitiveness of the midfield. All 10 teams have now scored points after both Sebastian Vettel and Lance Stroll finished in the top 10 for Aston Martin at Imola, and that only leaves Mick Schumacher and Nicholas Latifi as drivers who haven't picked up points in 2022.
The close nature of all of the teams behind Red Bull and Ferrari means any one of McLaren, Mercedes, Alpine, Alfa Romeo or even Haas have a chance of being best of the rest on any given weekend, while AlphaTauri, Aston Martin and Williams have all shown themselves capable of scoring.
READ MORE: Aston Martin would be 'foolish' not to try and retain 'very competitive' Vettel, says Team Principal Krack
So if a team struggles in qualifying at a circuit, even if they are out of position – as Mercedes felt they were in Imola – they will find it tough to climb through against a number of cars that are relatively closely matched.
For every team to arrive at a track with at least some form of realistic hope of scoring points is great for their own motivation, but also a positive for the fans who don't know what the pecking order is going to be, but can look forward to their team having a shot at the top 10.
QUIZ: How closely have you been following the 2022 season so far?