Acting Williams boss Simon Roberts dodges questions on the team's 2021 driver line up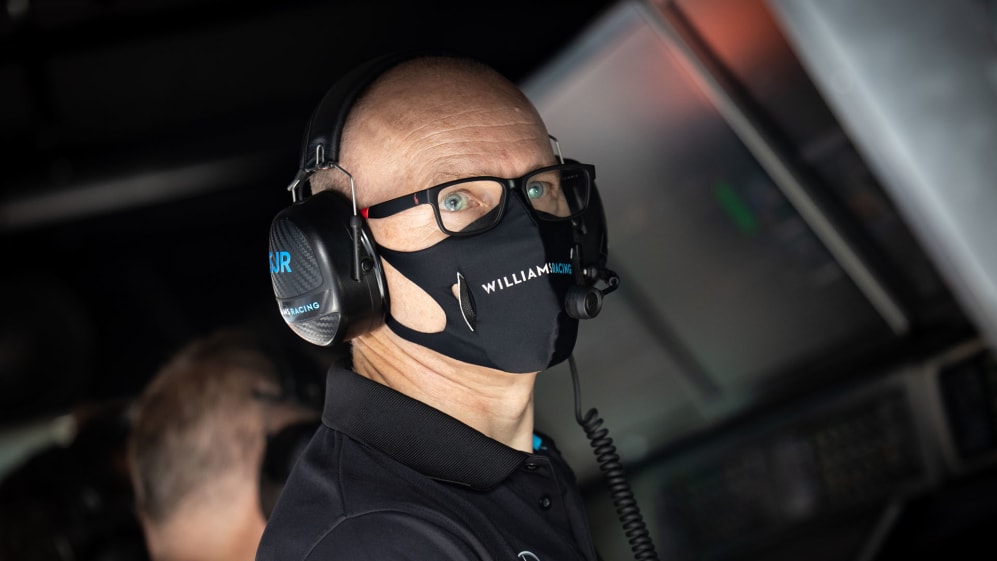 Both George Russell and Nicholas Latifi have contracts to drive for Williams in 2021. But that hasn't stopped speculation swirling of a possible change of line-up coming to the Grove-based team for next year – speculation that Acting Team Principal Simon Roberts wasn't prepared to refute when he faced the media ahead of the Portuguese Grand Prix.
Although it's understood that several drivers have expressed an interest in driving for Williams for next season – with the team having been purchased earlier this year by Dorilton Capital – Sergio Perez's name is the one most frequently associated with the team currently, with the Mexican driver believed to have held a meeting with the team, having been replaced at Racing Point for next year by Sebastian Vettel.
READ MORE: Russell insists he's not worried about losing Williams drive under new ownership
But despite Russell and Latifi both having existing contracts for next year – with Russell telling the media on Thursday at Portimao: "I have a contract for next year… I'm not concerned and I'll be on the grid next year with Williams" – Roberts refused to be drawn when asked in a tense exchange with the media if he could confirm that both drivers would race for Williams in 2021.
"I'm just not going to talk about it," said Roberts, when asked in the team principals' press conference whether both drivers would see out their current contracts with Williams. "Dorilton bought the team, nothing's changed with regards to the drivers and there's just so much speculation and rumour, it's crazy. It is silly season after all... and there's lots of good drivers around that are looking for seats."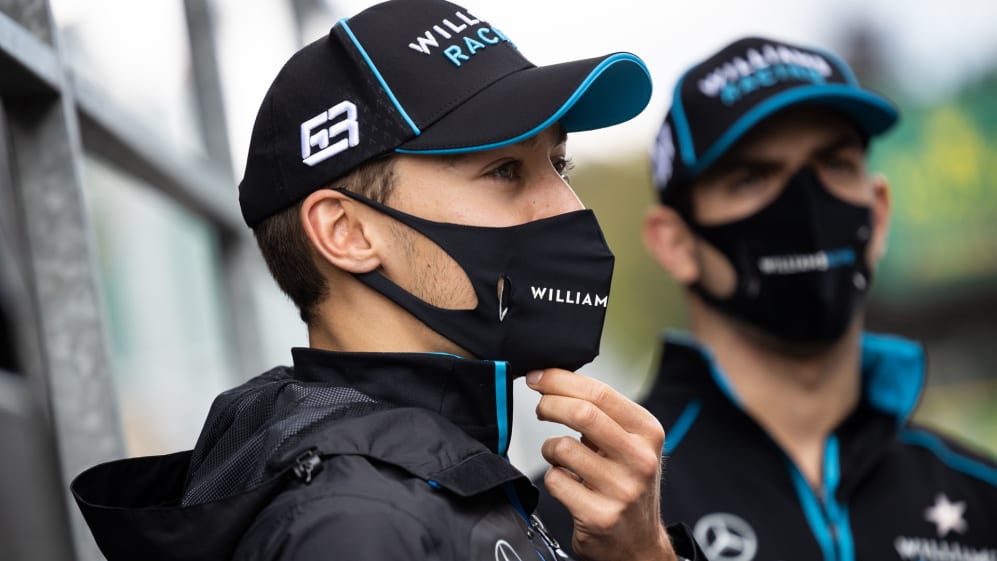 Pushed, however, on whether – if he wanted to avoid speculation – it would be easier for Williams to simply confirm Russell and Latifi's drives for next year, Roberts replied: "Yeah, possibly, but we don't want to say anything one way or the other.
"We're here focusing on a race weekend. We haven't got any news. Guenther [Steiner, Haas Team Principal] is here – he has got some news!" added Roberts, referring to Haas' decision to field an all-new driver line-up in 2021.
DRIVER MARKET: Williams? Haas? Red Bull? Where's Perez's likely landing spot in 2021?
Asked, meanwhile, who would ultimately be responsible for the decision on Williams' 2021 driver line-up, Roberts replied: "The decision will be made by the management committee and the board of Williams Formula 1. It's a very normal situation but we've nothing to say on that matter right now. That's all I can say."
Perez himself, meanwhile, was asked on Thursday ahead of the Portuguese Grand Prix about the Williams rumours, with the Mexican replying: "I haven't signed anything so I think at the moment, there's not a lot that I have to report, or say. I think the decision is coming to an end, so it's getting close and I should be in a position to say something pretty soon, I think.
"But up to now, I don't think there's a lot of point on giving away anything, because I also want to keep my negotiations private. I think that we've got to be respectful of all the teams that we're talking to and so there's no point to discuss anything at the moment."