Feature
AlphaTauri's Jody Egginton shares the secrets of working as an F1 technical director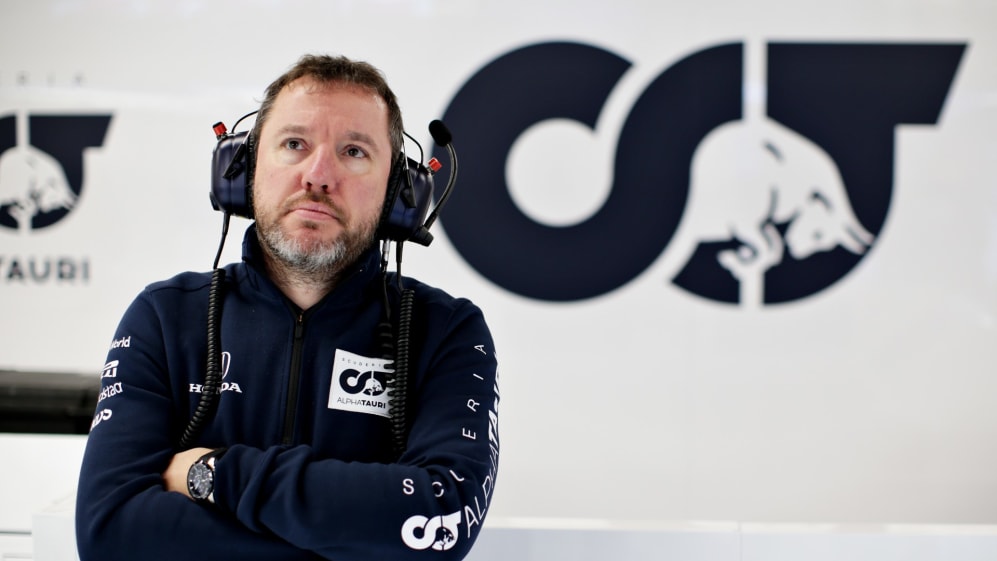 It's easy to spot the times when the demands on drivers and crews to perform at their peak are at their most intense – but what of those back in the factory taking the longer-term view? Jody Egginton, Technical Director of Scuderia AlphaTauri, reveals his pressure points.
Formula 1 is a circus. That description isn't always kindly meant but it's apt: it blows into town with a lot of fanfare, usually bringing chaos in its (conditioned) wake, thrills a crowd by delivering noise and spectacle and then disappears overnight, usually with a promise to be back bigger and better the following year.
The analogy extends to the people: F1 has its ringmasters and its clowns. It has jugglers, fire-eaters, the occasional human cannonball and those brave enough to tame wild beasts. It even has the guys who spin plates. They are the technical directors.
READ MORE: More Red Bull vs Ferrari action and Mercedes in trouble – What To Watch For in the Emilia Romagna GP
The pressure points for a technical director aren't like those for the rest of the team because their responsibilities play out across broader timescales. On any given day they might be involved in discussions about the current race debriefs from the last race, making decisions about next year's AT04 and even approving plans for infrastructure to come on stream three or four years down the line. After lunch they'll do something else… all the time keeping those plates spinning.
Being the decision-maker for the technical output of a technology-based organisation is a huge responsibility – and that burden of responsibility can be heavier in a smaller team. The larger teams have more people and therefore more devolved responsibility. For instance, the technical director of a leading team can leave most race engineering issues to the racing director.
A smaller organisation has to confront the same challenges but with a lower headcount, and the technical director will be hands-on across all departments. "With the way we're set up in this team, your fingers are in a lot of pies!" says Egginton.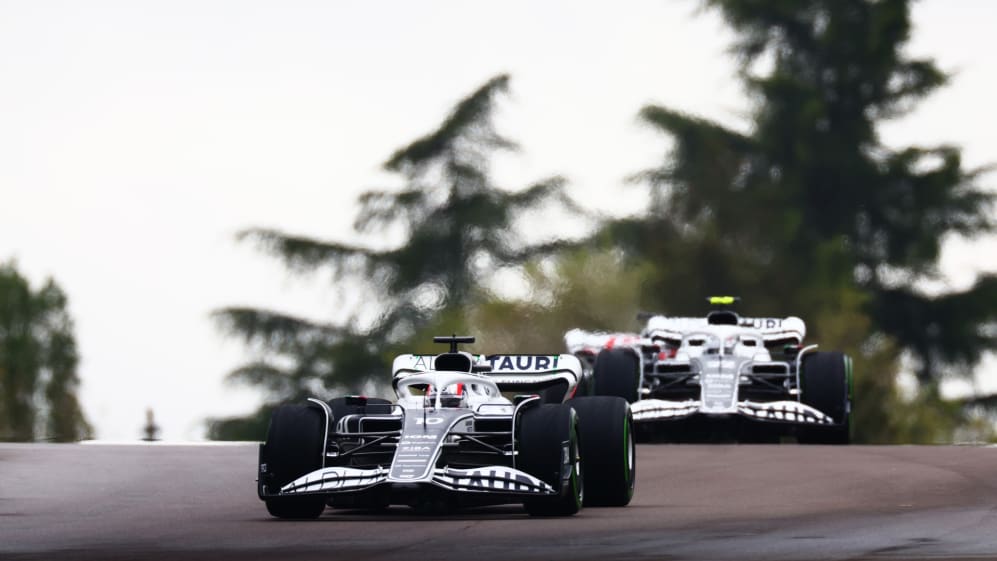 The team formerly known as Toro Rosso, based just down the road from Imola in the town of Faenza, have every chance this year of recording their highest-ever finish in the Constructors' Championship. The AT03 looks a very assured platform and in Pierre Gasly the team has a driver approaching the top of his game.
This weekend the team have an excellent chance of improving on Gasly and team mate Yuki Tsunoda's seventh and twelfth-placed finishes at Imola last year. And while Egginton may be directly involved in the team's decision-making this weekend, there is always another spinning plate to deal with…
READ MORE: Tsunoda 'underestimated' fitness requirements in 2021 – but on a 'good path' in 2022, says Tost
How is the rhythm different for a technical director compared to your former jobs in race engineering?
As a race engineer or a chief engineer, your pressure points rise and fall with the build-up to a Grand Prix. You have a Grand Prix come down and then build-up to another. In this job you're always under a certain amount of baseline pressure: it's much more consistent. There are peaks though depending on where you are in the development cycle, where you are with budget formulation and laying-out next year's car.
At this point of the year where is your main focus? Is it on upgrades for the AT03 car or have you already switched attention to 2023?
Both! We've already got plans in place for next year and those are subject to constant revision. We've also got a good view on a development plan for this year's car – but those plans are also evolving quickly because we're learning a lot with the new cars. Maybe something's coming on better than expected in the wind tunnel or not as well as we hoped, maybe the drawing office is pushing one project harder than another.
It's a case of constantly moving pieces around with the resources you have available, studying the budget to see how many parts you really want to make. That's also linked to next year's car because as we learn here, we transfer that knowledge into that.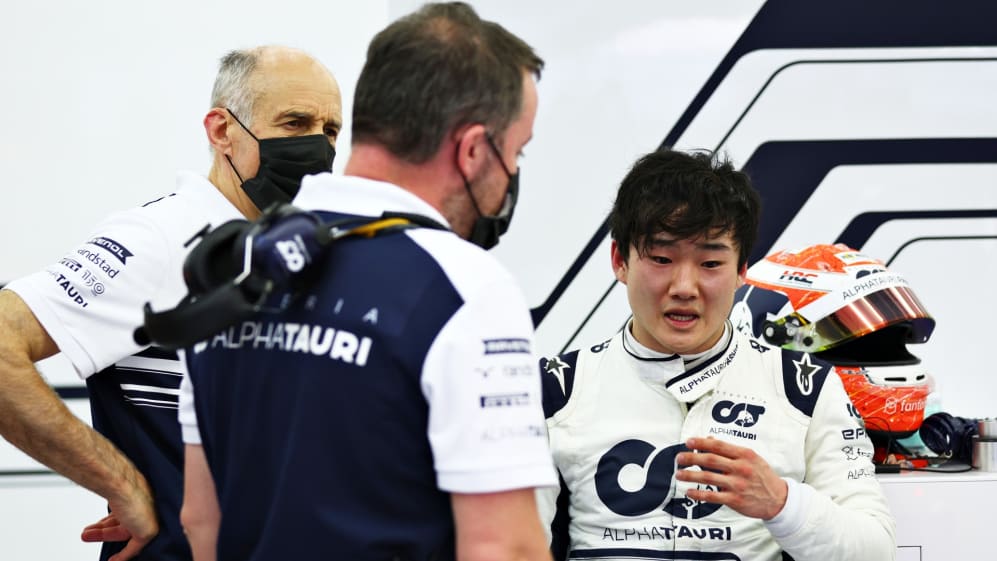 On the subject of allocating resources, one of your predecessors likened the role of technical director at Faenza to being King Solomon: not everyone can have everything they want and you have to decide. Is that how you see it?
That's pretty accurate! We're a data-driven organisation but the realities are that decisions have to be made based on what's going to give us the best performance. What can we do to meet our short, medium and long-term goals? It's a judgement call because in many instances no decision is the worst decision.
Inevitably some people won't be happy with your decisions but that comes with the territory. In the end, if the team is developing and the car is getting quicker, everyone's comfortable. The problems arise if you're making these calls and things aren't getting better.
READ MORE: Binotto says Sainz contract extension key to Ferrari stability, as he backs Spaniard to rebound from recent errors
Once you've made a difficult decision, can you forget about it and move on or does it play on your mind?
It depends on the decision. With some things you may need to revise your position and you have to keep the number of times you disrupt the process to a minimum. That's why it's so important to have a senior group of technical engineers in the team to work closely with them and close the loop.
I need to understand what's going on without micro-managing: I shouldn't be trying to do their job for them because a) I won't be able to do it as well as them and b) it's pointless having a structure if you don't use it.
READ MORE: 'Each weekend's a rescue' says Hamilton after both Mercedes miss out on Q3 at Imola
I'm responsible for vehicle performance, aero, car design but I'm also responsible for the technical budget and for IT. It's quite a wide range of topics and that's interesting and fantastic but it does mean the communication lines have to remain open – because I'm not expert in many of these areas. That said, at the end of the day, I'm accountable. If the car doesn't deliver on expectations, regardless of any reasons why, the buck stops with me!
We hear about the long lead times for an F1 car. How long does the design process take? When do you begin making decisions? What are the big decisions?
We begin with a car concept and a small group of people laying the car out and there's a loop between this group and the aero department and another between them and our engine partner and so forth. The layout moves around but eventually you reach your chassis freeze date, then there comes a point in the wind tunnel where you don't want to be making any more big changes to the wheelbase and you begin to freeze that.
To reach that point you need to have a good view of the car aerodynamically, you need to have the chassis and wheelbase concepts decided and you need to know what you're planning for mass distribution.
LONG READ: Alex Albon's long road back to F1 – and why he believes Williams have what it takes to improve
The chassis release date on the AT03 was intentionally aggressive to give the aero guys the maximum time possible. We had a couple of lines in the sand in May-June last year and then for the chassis at the start of August just before the summer shutdown. Gradually through the second half of the season, you have more freeze points for a launch-spec car, launch bodywork and so on.
If you're aggressive on the lead times, it means you have less time to make the part, which means you might have to rely more on external contractors, which drives your expenditure up. You've got to make those calls and know what the knock-on effect is, and I spend a lot of my time learning how a decision might impact what we're doing down the line.
The initial choices aren't made by any one person – but in our team, the way the team is structured, I own the car parts and development budgets. Ultimately it's my responsibility to make sure the money is spent correctly.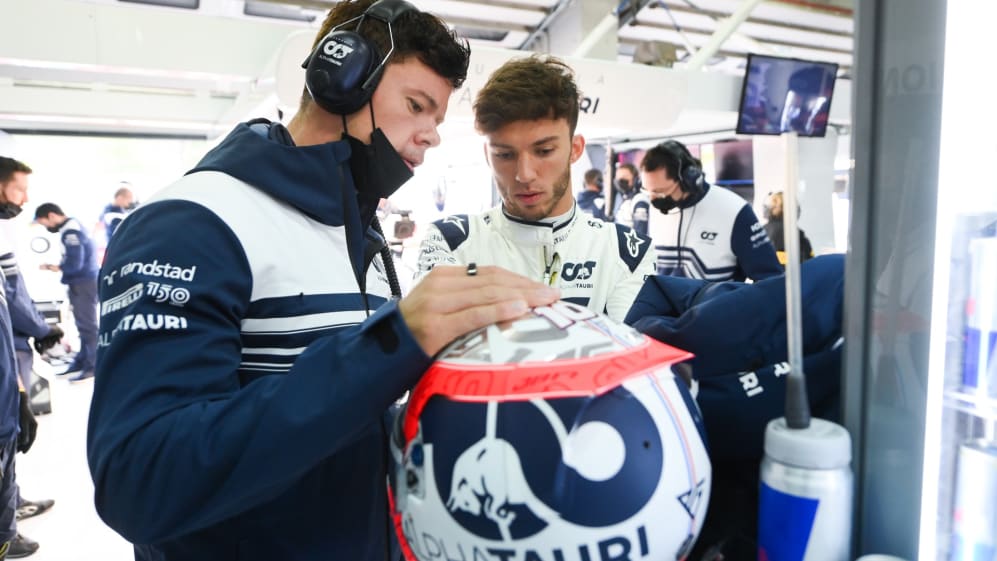 There must be a point in the season where you stop developing the current car. Is that a simple decision? With Pierre Gasly running very competitively in the top six throughout the second half of last season, it must have been tempting to keep pushing and chasing more glory.
It's easy to talk about it now but when I was asked that by journalists at the time I didn't want to commit to anything! We had a rolling series of updates we were happy with for pretty much every race at the start of the year and then we finished development at the end of June as planned.
It was difficult with Pierre driving so well and I had a long-running internal debate with myself but, honestly, I was comfortable with the development plan we had in place – I knew we were doing the right thing.
READ MORE: Perez hoping there are 'no more surprises' after 'extremely painful' Red Bull retirements
We often see you at the track. Are you a passive observer or do you still get involved in the day-to-day operation of the team?
I did fewer races at the track last year – but whether you're at the circuit or back in the Ops Room, you're always on top of it. The race engineering group and the vehicle performance group report to me and if there's a call to be made, I'm happy to make it if they can't reach a consensus.
But you employ the smartest people possible and let them do the job. I believe if you have the right debate, get people working together and give them the freedom to use their expertise, all you are – as the technical director – is the glue binding them together. If you have to keep intervening then something's gone wrong, but if I'm just listening and occasionally making a suggestion in the general discussion, then everything is going smoothly.
For more features from the 2022 Emilia Romagna Grand Prix programme, read it here for free