Feature
ANALYSIS: What next for Mick Schumacher after losing his spot on the F1 grid?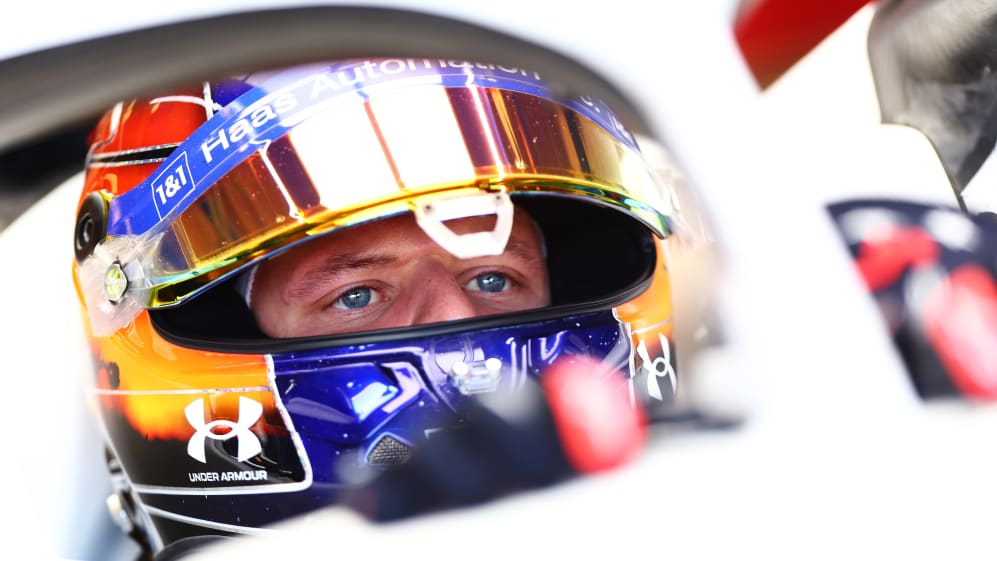 There were high – perhaps unrealistic – expectations of Mick Schumacher when he followed his seven-time world champion father Michael's footsteps and made his F1 debut in 2021. But after two seasons with Haas, his time on the grid has come to an end – at least for now. So where did it go wrong, and is this the last we'll see of the German?
The grid for the Sao Paulo Grand Prix made for deeply uncomfortable reading for the Schumacher family. As Kevin Magnussen delivered one of the all-time great F1 shocks to take his and the American team's first pole position in wet conditions, at the other end of the scale, Schumacher was slowest of all as Haas bookended the classification.
ANALYSIS: Why Haas split with Schumacher, how Hulkenberg got the nod – and why Steiner isn't worried about tension with Magnussen
This result was not a fair reflection of how Schumacher performed relative to his more experienced Danish team mate over the course of this year, but it highlighted one of the German's biggest deficiencies at this stage of his career.
After solid opening runs at Interlagos, where Schumacher showed the pace to get to Q3, the Haas duo both had time for one prep lap followed by a push. Magnussen got the job done under pressure – and Schumacher didn't.
While the incident didn't confirm Schumacher's subsequent dropping from Haas, it was an example as to why boss Guenther Steiner, together with owner Gene Haas, had come to the decision.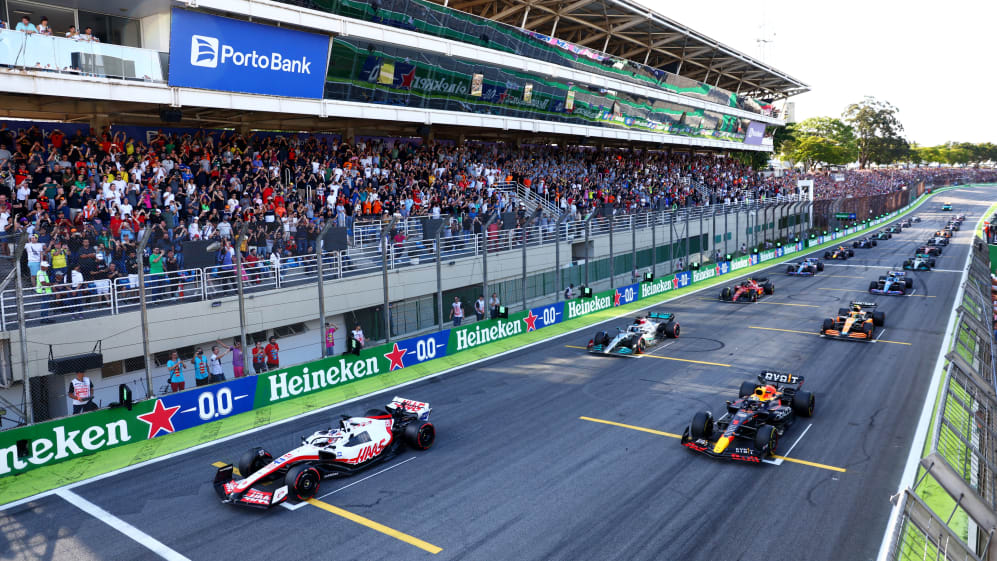 Schumacher is a competent driver. His points finishes in Austria and Silverstone proved that he could deliver. But they were flashes in an otherwise frustratingly inconsistent run of performances.
When you're racing for a team like Haas, which currently strives for consistency but in reality has a handful of weekends where they are competitive for points, you have to be able to deliver when it counts.
BEYOND THE GRID: Guenther Steiner on Haas's decision to drop Schumacher and give Hulkenberg another F1 shot
Schumacher's slow adaptation to the 2022 cars sharpened his pain this year. While Magnussen scored on his shock return as a replacement for Nikita Mazepin and clocked up 15 points in the first seven races, taking advantage of when Haas were at their most competitive in 2022, Schumacher failed to score and suffered two big crashes in the same run.
Those two shunts not only damaged Schumacher's pride and confidence, but they left Haas with a big bill and dampened their belief that Schumacher was a driver that featured in their future beyond the end of the season.
It was unfortunate for Schumacher that on the weekends where he was the stronger of the two drivers, the car wasn't capable of scoring points.
While he was thrashed in the qualifying head-to-head, losing 16-6, he finished ahead 11 times to Magnussen's six in Grands Prix they both saw the flag. And he spent more laps ahead – 566 versus 462. But that's the way it goes in Formula 1.
READ MORE: 'I definitely want to stick around' – Schumacher not giving up hope of F1 return after Haas exit
And in a close midfield where the final championship position is so important considering the prize money that is attached, it is points that Haas crave – and that's why they've dropped Schumacher in favour of bringing back Nico Hulkenberg next season.
Formula 1 is perhaps the most competitive it's been in years – with the level of ultimate talent high – and that has meant Schumacher has been squeezed out for a berth on the grid next year, whereas in previous years, he would likely have found another seat somewhere.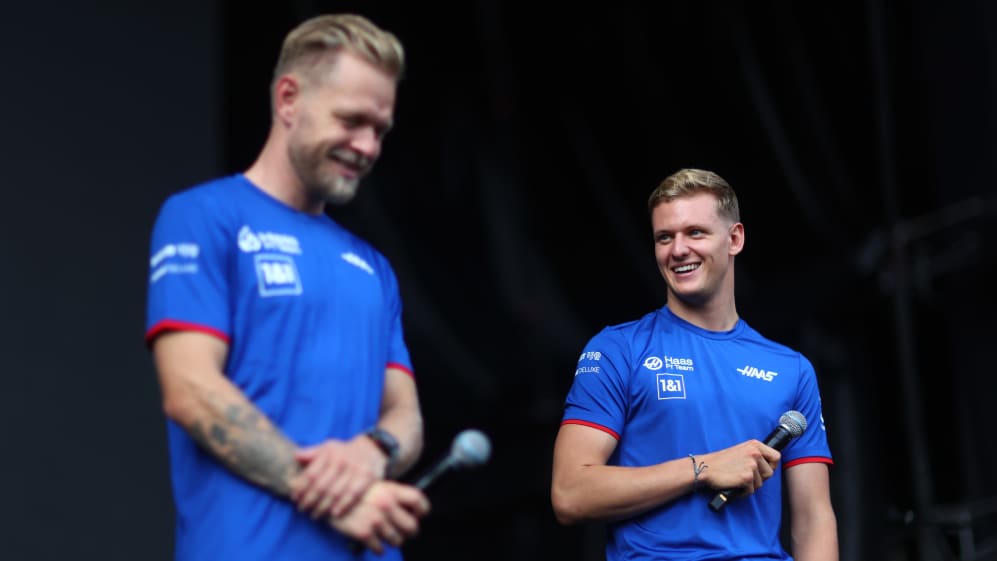 So what next?
Is it the end of the road for him in F1? Well, not quite. There's a genuine opportunity to join Mercedes next year as their reserve. Sure, it's not racing – and could be seen as a backwards step.
But Schumacher has shown that he has the potential to be a good Grand Prix driver, but just needs help honing that talent. The Mercedes junior programme can do just that, having produced now-race winners Esteban Ocon and George Russell in recent years.
READ MORE: Wolff says Mick Schumacher 'close to our heart' as he opens up on possibility of Mercedes reserve role
Mercedes have an affinity with the Schumacher family, having run Michael on his second stint in F1, with his brother Ralf contesting DTM for the Silver Arrows. Mick's personality would suit the Mercedes brand, too.
That's why there are discussions about the two joining forces for next year, boss Toto Wolff having said they would be keen to "look after" Schumacher after his departure from Haas.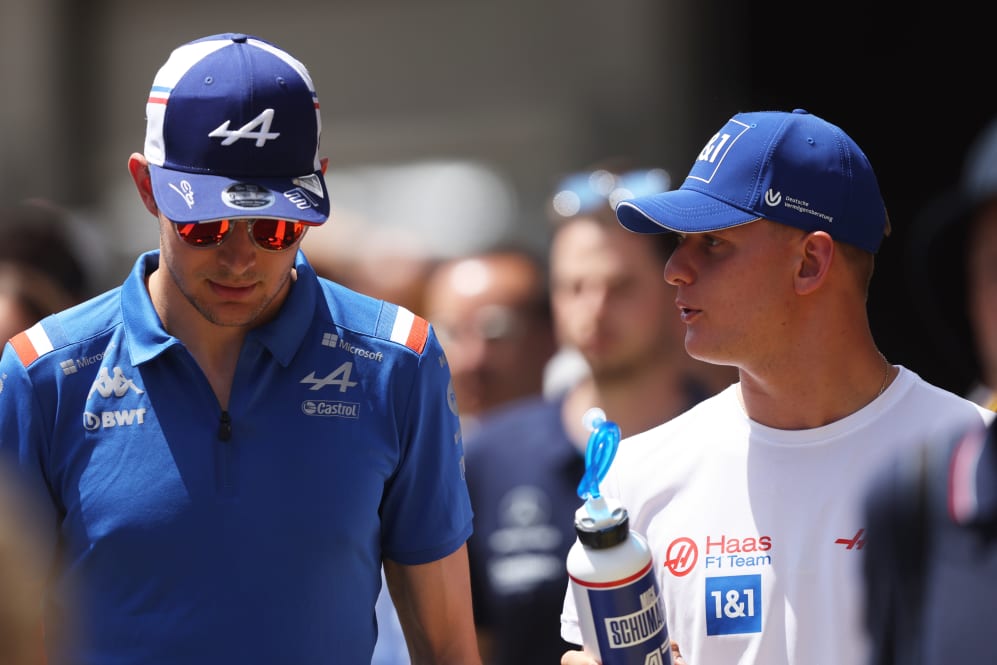 They are on the lookout for a reserve after Nyck de Vries signed with AlphaTauri to make his full-time debut next year, while Stoffel Vandoorne has switched to Aston Martin as their reserve.
Schumacher brings with him plenty of experience driving the new-for-2022 cars and will benefit hugely from the chance to drive race-winning machinery (in a testing capacity) that will be far more predictable and forgiving than the Haas he has experienced over the last couple of years.
DRIVER MARKET: Hamilton targeting 'multi-year' contract renewal with Mercedes
While the pain of being dropped will linger for a while, Schumacher is already showing signs of being pragmatic about his situation.
If he uses the defeat as a source of motivation – as Pierre Gasly did when he was demoted from Red Bull to Toro Rosso, or as Ocon did when he lost his Racing Point seat before returning with Renault after a year out – it could almost be a blessing in disguise.