Feature
Are Ferrari ready to win the World Championship in 2022?
Imola was a chastening weekend for Ferrari. They felt the circuit should have suited the F1-75 more than Australia, where Charles Leclerc clinched his second win in three races, but it was rivals Red Bull who were the stronger force.
The Scuderia's pain began on Friday when Carlos Sainz crashed out of qualifying. He recovered to fourth in the F1 Sprint but both he and team mate Leclerc started on the more slippery side of the grid for Sunday's main event and lost places off the line.
TREMAYNE: Ferrari are the team to beat right now – but F1's 2022 storyline is still far from written
Sainz's interest in the race ended in less than a minute when he was punted into the gravel by Daniel Ricciardo, his second successive early race exit. Leclerc was third behind the two Red Bulls but then threw away a podium when he took too much kerb at Variante Alta and spun into the wall. He could only recover to sixth.
So while Ferrari – watched on by chairman John Elkann – left Imola still gripping the constructors' championship lead, Red Bull are now just 11 points adrift. This was the first time Ferrari showed a big chink in their 2022 armour. But is it the first sign of a Ferrari challenge that initially sparkles before quickly fizzling out – or just an anomaly?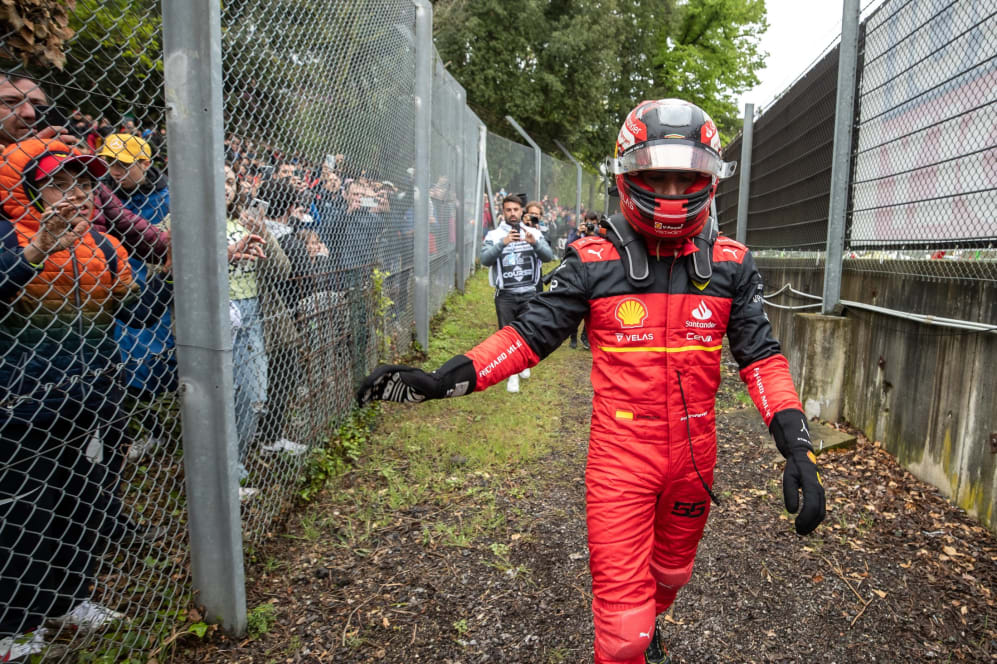 Since the points system changed in 2010, Ferrari have led the way after four races just once before this year, in 2018 when they headed Mercedes by four before going on to lose by 84. This is only the fourth time in 13 years that they have managed more than 100 points in the first four races – and their second-highest tally (they scored 136 after four in 2017). Not once during that time, though, have they gone on to win the constructors' championship.
This year, though, things are different. Their chances of converting this strong start into a sustained title challenge – with Imola just a blip – are much higher. In putting significant resources into the 2022 car early doors last year, and making the most of the extra wind tunnel allocation because of their poor season in 2020, Ferrari have seized their chance and rebounded. Their tally of 124 points so far is just seven shy of their total end-of-year 2020 haul. And it's 38% of the points they managed last year, with 19 races with a possible 416 points still on the table.
READ MORE: Binotto 'surprised' by Ferrari's early-season lead – but no big upgrades planned for Imola
In the F1-75, they have a car that was quick out of the box. They understand the package and how to get the best out of it. And despite not updating it since the car hit the track in Barcelona, they are still fighting for wins. In contrast, Red Bull brought a heavily revised car to pre-season testing Bahrain, and have brought parts at each race – including small bits to the last event in Imola.
Ferrari have been developing behind the scenes, though, and intend to bring a raft of updates as the season goes on. And they can do in that in the knowledge the correlation between the track and their wind tunnel and CFD work is very strong. They're also starting to reap the benefits of a new state-of-the-art simulator, that they've had up to speed since the start of the year.
This season has not been without its frustrations – steering issues on both Saturday and Sunday in Australia played a role in a difficult weekend for Sainz, for example – but they have been few and far between. And that is an impressive feat considering Ferrari haven not consistently been a title contender since the 2000s. "That's why we keep saying Mercedes and Red Bull are favourites, because we haven't been in a title fight for a while," said Sainz in Australia. "That's why we're super-cautious – we're maybe lacking that little bit of experience."
TECH TUESDAY: Why gearbox layout could be key to solving the porpoising puzzle
But the more Ferrari fight at the front, the more they'll get used to making decisions under high pressure. Even if the midst of a difficult race in Imola, Ferrari were bold in pitting Leclerc for soft tyres later in the race, successfully forcing Red Bull to take the bait and bring Sergio Perez in. The result was that Leclerc moved to within a second of the Mexican and the fight for second was back on. The resulting spin wasn't part of the plan – but Ferrari at least put themselves in the position to attack.
Those big calls under pressure when fighting at the front have been a weakness of theirs in recent years. And there is still work to do. On the lap Sainz crashed in qualifying in Imola, having completed a lap that was comfortably enough to progress, his engineer was repeatedly telling him to push. That's no excuse, of course, for the mistake Sainz made when he spun and hit the wall, but perhaps the Spaniard's approach on that lap would have been different had he not had that repeated call.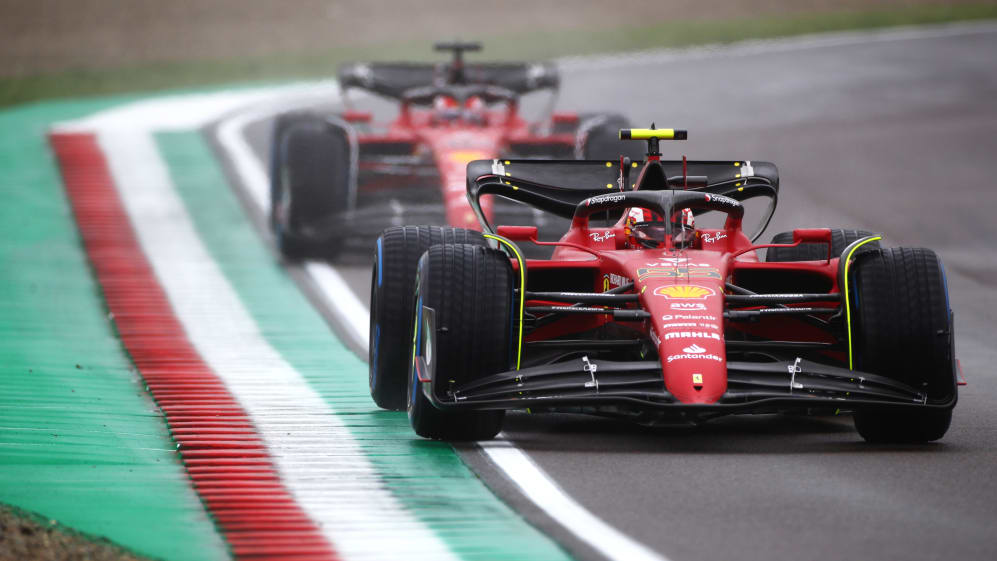 It'll be interesting to see how Ferrari respond to the Imola defeat. In years gone by, such a loss would have sent them into an uncontrollable downward spiral. But the atmosphere is very different now, under the stewardship of boss Mattia Binotto. "We changed also our culture from one of guilt to one of accountability, to one of individuals, to one of team, creating a cohesive environment but, more importantly, high ambition with high humility," Ferrari Chairman John Elkann told me when we chatted in Imola.
READ MORE: How an electrical gremlin caused Sainz and Leclerc's wildly contrasting weekends in Australia
"We said we would be competitive, which we are. From being competitive to winning, it's like going to the Moon or going to Mars – extremely difficult. We know that championships are won or lost at the last race or the last lap, and this is with variables we control, and many we don't. Which is why F1 is such an exciting sport and we are, as Ferrari, so excited about this challenge."
Ferrari are pulling together in the face of defeat, not splintering into factions. "We are a bit unhappy about the results [in Imola] but we need to keep our heads up, that's part of racing," said Binotto. "Some races may go wrong but I think we still have a competitive package. We need to keep the smile on and look forward to the next races."
If they stick together – and hit back strongly – the tifosi's dreams may well be answered this year.