Opinion
THE DEBATE: How much better can Lewis Hamilton get?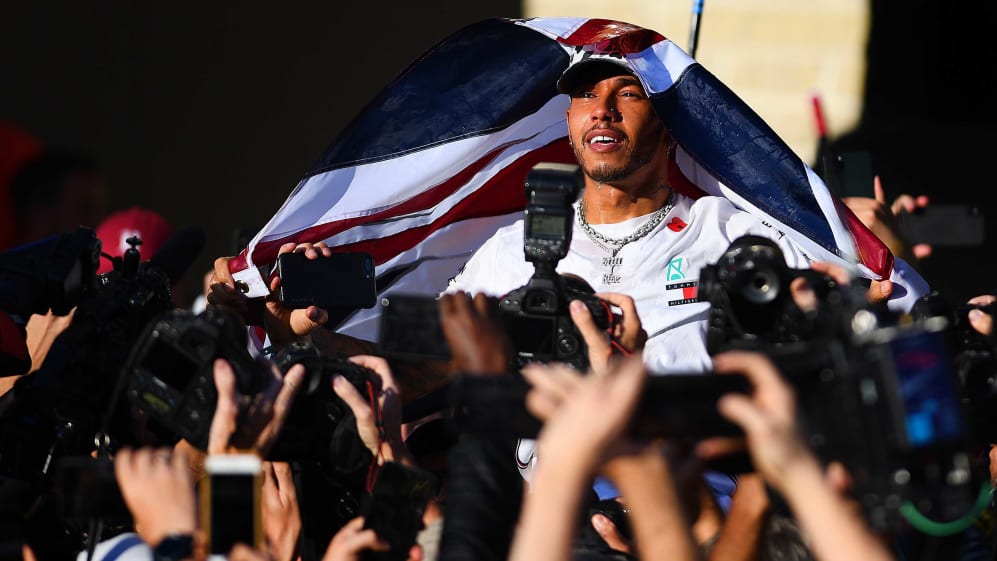 Lewis Hamilton won his 2019 title at a canter, taking 10 wins en route to his sixth championship, and his third in a row. But how much more is there to come from this driver that many are hailing as F1's G.O.A.T. (Greatest of All Time)? Legendary F1 journalist David Tremayne, F1 Digital Presenter Will Buxton and F1 Staff Writer Greg Stuart pull out their soapboxes and argue the toss…
David Tremayne: "Lewis will continue to break records for a long time to come"
Just because Lewis Hamilton admits 2019 was the toughest of his six World Championships doesn't mean we should be duped into thinking he's maxed out. To me, it means he can still fight as hard as ever.
I see him not just exceeding Michael Schumacher's record of 91 Grand Prix victories, but equalling – perhaps even beating – his seven world championships if he continues, say, to the end of 2022.
This year Ferrari and Red Bull have been stronger than ever in the turbo-hybrid formula. And there were certainly times when Mercedes no longer had the best car, which makes some of his victories all the more meritorious.
READ MORE: Can Hamilton equal Schumacher's 7? Wolff and Hamilton have their say
One of his greatest strengths is that he has never been more consistent
We can take F1 drivers' speed and talent as read, what really matters is how you deploy them. As Lewis says, "it's a real rollercoaster and each time you've got to arrive with positive energy, with the right fitness, the right mental attitude."
One of his greatest strengths, general lack of mistakes aside, is that he has never been more consistent. His qualifying might not have been so epic this year, but his race performances have been incredibly strong and incident-free. Perhaps it's that consistency that misleads some into believing there is no more to come. There is. Rather than no longer being able to reach peaks, he has succeeded in filling the gaps between those peaks. That's true excellence. He is at his best now both as a driver and a person, and it shows. He remains committed. Fast. Still hungry.
As an athlete he says he feels as fresh as ever, and his inner circle confirm that. He still wants it. And that's what makes him different. He knows how good he is, yet is humble enough to believe that he can be better still. That continuous quest for self-improvement, to master more, has marked him out right from the start.
He's inspired by Maya Angelou's poem, Still I Rise.
And he will continue to.
Greg Stuart: "Hamilton's on top – and history has shown there's only one place to go from there..."
If Lewis Hamilton's 2019 title demonstrated anything, it's that he's galvanised himself into arguably the most complete Formula 1 driver ever. Championship won, Hamilton lamented the fact that he hadn't managed to produce a searing pole lap this year to match his effort from Singapore 2018 – very much a Lap of the Gods, one that left onlookers slack-jawed and spine-tingled.
But what's come in place of those lightning single-lap efforts is a race-day Lewis Hamilton of frightening capacity, ability and competence – in the best sense of that word – even if, over team radio, he sometimes sounds as though he's moments away from throwing in the towel and capitulating when being asked to perform his particular brand of Sunday miracle.
Yes, he's welcomed the challenge from the likes of Leclerc and Verstappen. But that challenge will come with greater and greater force
I think that Hamilton's arsenal is complete – or as damn-near complete as it's likely to get. Thirteen seasons into his career, his is a sublime talent, one that's so good he can have an off day and still produce performances that leave rivals reeling.
READ MORE: Austin winner Bottas 'can't wait for next year' after conceding 2019 title
And yet, Hamilton should be worried. Yes, he's cheered on and welcomed the challenge from the likes of Leclerc and Verstappen. But that challenge will come with greater and greater force. Leclerc, of course, needed time to get his feet under the table at Ferrari. But while doing that this year, he took two wins and seven poles, the most of any driver in 2019 – and both he and Ferrari should, should come back even stronger next year.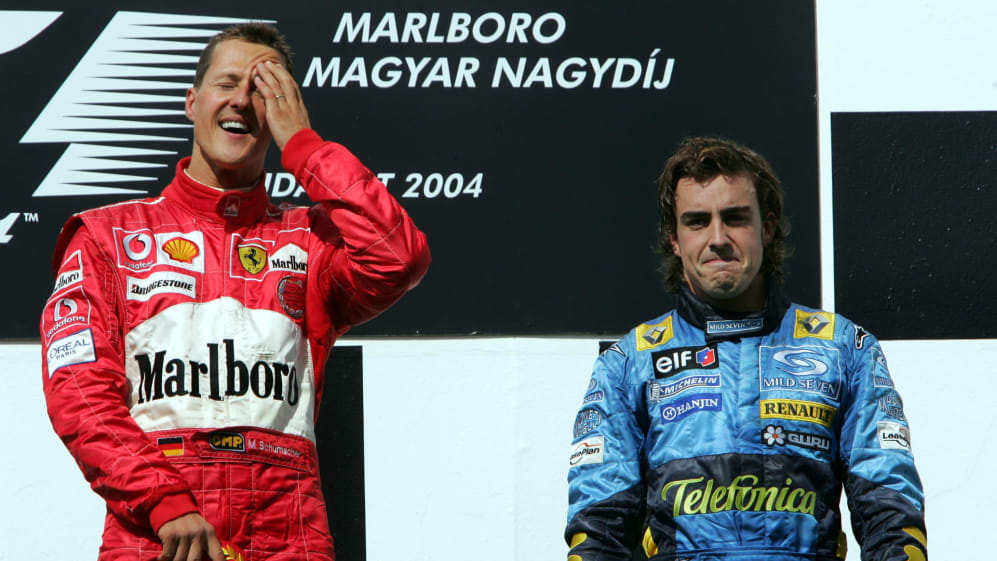 Then there's Verstappen, who continues to rattle the cage at Red Bull-Honda – a process you can't help but think will either yield the team pulling themselves up to the level he desires, or him finding another one that can. (And the above is, of course, to say nothing of Lando Norris, or Alex Albon, or Carlos Sainz, or George Russell, or Esteban Ocon. Or anyone else.)
The parallels here between 2004 and 2019 are, I think, striking. Like 2004, this season there have been five different winners, but only one of them – Michael Schumacher then, Lewis Hamilton now – got into double digits. You'd have been a very brave armchair critic to suggest that in 2004, Schumacher – aged 35 to Hamilton's 34 – had taken the last of his world titles.
And yet so it proved, as the great champion found himself shaded, chiefly by a prodigious Latin talent and an equally prodigious, saturnine-featured driver capable of performances so electrifying that, when they manifested, had the power to make everyone else look average.
Any of this sounding familiar?
Will Buxton: "Lewis hasn't stopped improving – I expect several more titles"
The thing that surprises me the most about Lewis Hamilton is that people are still surprised by Lewis Hamilton. This is a racer and a sportsman who continually raises his level, continually strives to improve and to better himself. With a true rival on track, his focus is consistently on finding the chinks in the armour, exposing their weakness and discovering how he can best his adversary.
But even in years when he's had little to no genuine competition, he finds another level, because his rival becomes himself. He becomes hyper self-critical, looking within to find that which can be improved.
People have said that in recent years he lacks focus, spending too much time and too much energy on projects away from the track, be it music, fashion or any one of the ever-expanding number of business ventures into which he pours his time. Yet if these truly are his focus (and I'm not convinced they are), then I'd argue they'd make him an even more potent force.
READ MORE: How the world reacted to Lewis Hamilton's sixth world championship
With the 2021 regulations set to give him the type of car for which he has long wished, I can only see his passion for the sport continuing into the next decade
In a world where every one of his contemporaries marks the sport as their sole interest, imagine for a moment how demoralising it must be to turn up and be beaten by someone who is now, apparently, simply doing this for fun. If he truly does have other priorities, then Formula 1 for Lewis Hamilton is the escape. It's recreation. And that's a crushing advantage to hold.
Lewis himself insists we haven't seen his best and that he is still in the process of creating his masterpiece. Those closest to him suggest he has at least another five years in him. Maybe more. And with the 2021 regulations set to give him the type of car for which he has long wished, I can only see his passion for the sport continuing into the next decade.
READ MORE: 'It's exciting' – The drivers react to the 2021 car and regulations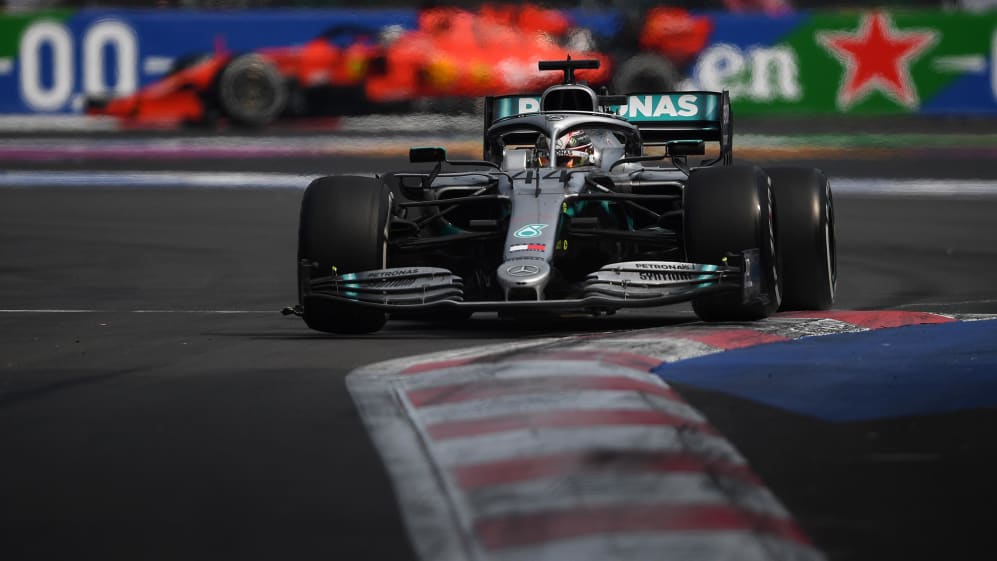 But what he desires, more than anything, is a true challenge. A fight as he had with Fernando Alonso in 2007. He wanted it with Sebastian Vettel, and despite their genuine respect for one another, it has never become the head-to-head either they or we had hoped for.
Lewis now sees the next generation as his challenge, his inspiration and his motivation. He doesn't want to hand the torch to the likes of Charles Leclerc and Max Verstappen, he wants them to come and take it from him. His fight to hang onto his crown into the new era of the sport, and the ultimate passing of the baton, will, I firmly believe, bring out yet another level of excellence from Lewis Hamilton. I never thought I'd see Michael Schumacher's records broken in my lifetime. Now I'm left wondering who will beat Lewis's.
READ MORE: Why Hamilton's sporting greatness transcends Formula 1