Feature
F1 POWER RANKINGS: Ocon? Hamilton? Alonso? Which driver scored best after a chaotic Hungarian GP?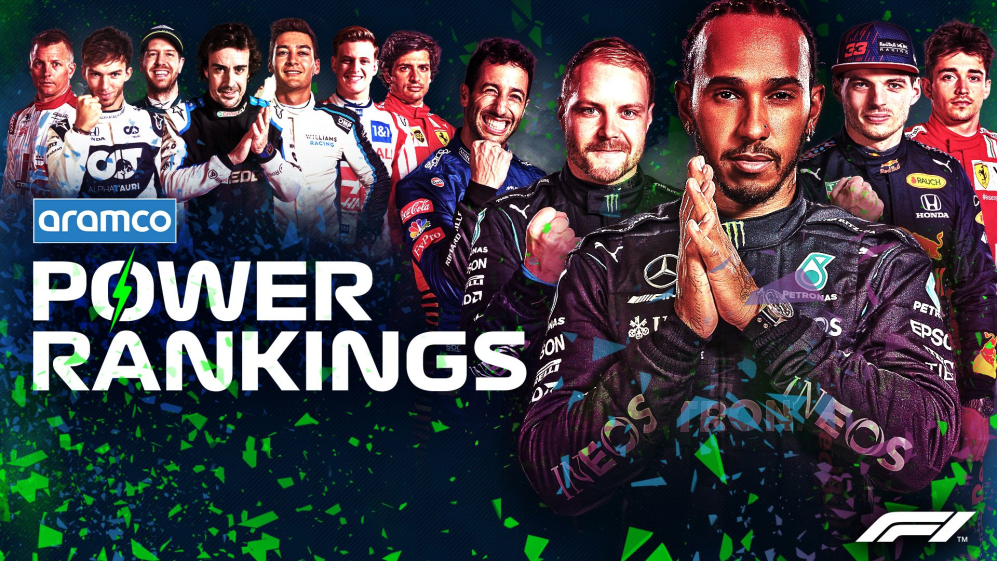 One of the craziest Hungarian Grands Prix ever witnessed resulted in feelgood stories aplenty, as Esteban Ocon took his first win for Alpine, and Williams scored more points than they've accrued in the last two seasons combined. But which driver most impressed our Aramco F1 Power Rankings judges? The scores are in…
HOW IT WORKS
Our six-judge panel assesses each driver after every Grand Prix and scores them out of 10 according to their performance across the weekend – taking machinery out of the equation

Our experts' scores are then averaged out across the season to create an overall Power Rankings Leaderboard (at the bottom of the page)





Carlos Sainz felt that, had the cards fallen differently, it could have been him, rather than Ocon, celebrating his first victory in Hungary. After his Q2 crash left him P15 on the grid, Sainz had a splendid start to the race, climbing to P4 when the red flag was pulled. However, he then lost out to Nicholas Latifi and Yuki Tsunoda in the frantic formation lap pit stops, only climbing back to P3 after overcutting those two on Lap 32.
Sainz then succumbed to Lewis Hamilton three laps from the end, taking P4 on the road before inheriting P3 from Vettel's disqualification – the second of his four podiums that he didn't actually appear on the podium for.
READ MORE: 'We should have been fighting for the win' says Sainz after inheriting Hungarian GP podium



We haven't had much of a chance to evaluate Mick Schumacher's wheel-to-wheel nous so far in 2021. But by the evidence of Hungary, the young German looks to be made of the right stuff, with Schumacher giving a great account of himself in courageous scraps with Verstappen, Hamilton and George Russell en route to P12.
WATCH: Verstappen and Schumacher bang wheels during overtake


THE OVERALL STANDINGS
It's taken him 11 races, but Sebastian Vettel has finally made the Power Rankings leaderboard, carried there after taking his third-best score of the year (behind Azerbaijan and Monaco). Esteban Ocon climbs back into the top 10, meanwhile, after what was most definitely his best score of the year, as Verstappen remains at the head.