Feature
Ross Brawn on the Turn 1 chaos, Vettel's disqualification, and how victory will change things for Ocon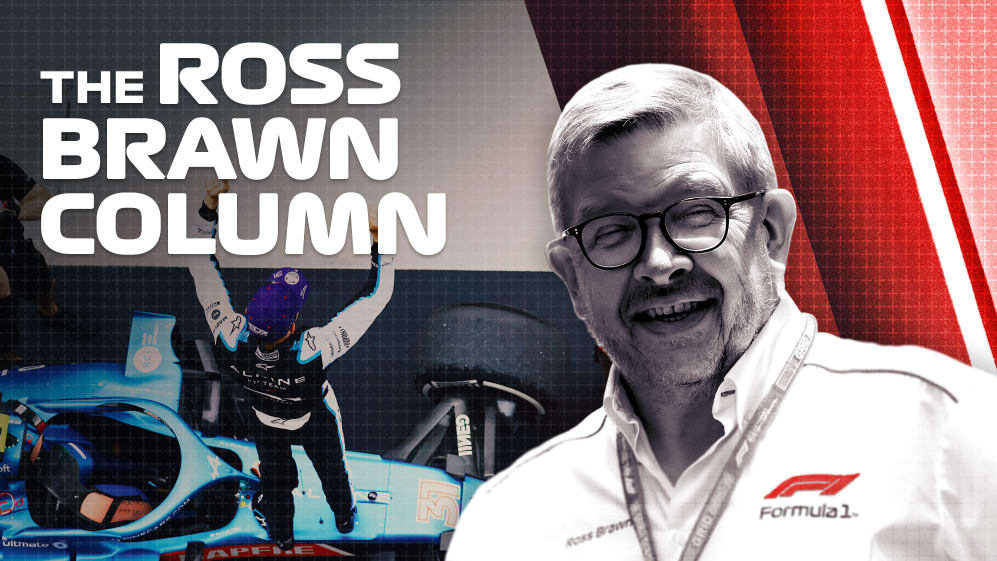 The Hungarian Grand Prix had drama from the minute the lights went out on a wet track. Formula 1 Managing Director, Motorsport, Ross Brawn discusses the key talking points...
Hungary delivers a thriller of a race
There was the initial frustration of having a tasty battle taken from us with the melee at the first corner. We had drivers driving on intermediate tyres for the first time during the weekend on what is a notoriously slippery track.
In fairness to both Valtteri Bottas and Lance Stroll, I think they had incidents in front which forced them into action and they simply couldn't respond in time. I don't think it was a case of a massive misjudgement.
READ MORE: Verstappen laments frustrating run to P9 in Hungary after being 'taken out by a Mercedes again'
It robbed us of something we were all looking forward to – Mercedes versus Red Bull. For Red Bull to have one and a half cars out of the race would have been pretty galling for them I imagine.
Then we had the very unusual situation of Lewis being the only one to take the restart after the red flag. I've never seen anything like that before. But it set up a fascinating race, which had some magnificent action all the way through the field.
Lewis always looked to be a threat, even starting from back. Overtaking is very challenging at this track, and the current cars are difficult to follow – but these are issues we are addressing, starting with the new rules next year.
READ MORE: Hamilton explains decision not to pit for dry tyres at restart as Wolff maintains Mercedes 'did the right thing'
My Driver of the Day – Fernando Alonso
There were plenty of great performances at the Hungaroring. Mick Schumacher delivered a fantastically feisty but fair drive, with his defence against Max Verstappen in a car that is well down on performance particularly impressive.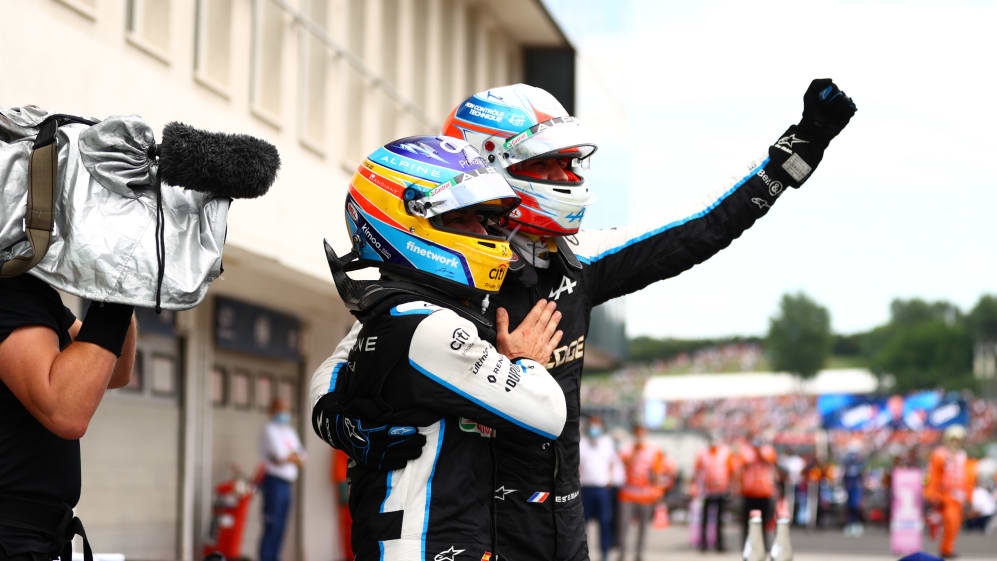 And then there was the battle royale between Fernando and Lewis. I'm glad Fernando won Driver of the Day, because I want to give him my vote as well. It was a great performance. One of the Alpine drivers was going to get this award and it probably swung from Esteban to Fernando with that battle.
What you see when Fernando is involved in F1 are incredibly tough battles but you always know he is going to be fair. I know Lewis was moaning a bit at one stage about Fernando's defence, but I didn't think it was a problem. Fernando was tough and fair and always gave just about enough space, which is what you have to do. It was a brilliant battle and hopefully a taste of what is to come in the second half of the season.
READ MORE: 'A day he'll never forget' – Alonso lauds team mate Ocon, 18 years after own maiden win in Budapest
Ocon takes his chance with both hands
This was an extraordinary performance from Esteban Ocon. He has had a tough season as his team mate Fernando set a new benchmark for him. This race will be massive for the Frenchman. He was under pressure for 70 punishing laps and he didn't put a foot wrong. Sebastian was hassling him the whole time.
While he was fortunate to get in front, when he got there, he seized his opportunity. He also beat his team mate. All these factors will help build his confidence. He now knows that if he gets the chance to win a race, he is capable of getting the job done. He's won in junior categories before but F1 is a step up – and he has delivered on the highest stage.
MUST-SEE: Watch the moment Alpine's Esteban Ocon became a Grand Prix winner
Hamilton just never gives up
The other candidate for Driver of the Day was Lewis – it's so easy with Lewis to just gloss over what he achieved. He came from last place to the podium on a track where you can't overtake. He was very impressive today.
He was able to avoid trouble at the first corner and didn't let the issue of the restart – when he was the only one to line up on the grid – fluster him. He was remarkably quiet about it on the radio. I thought we might have heard more from him!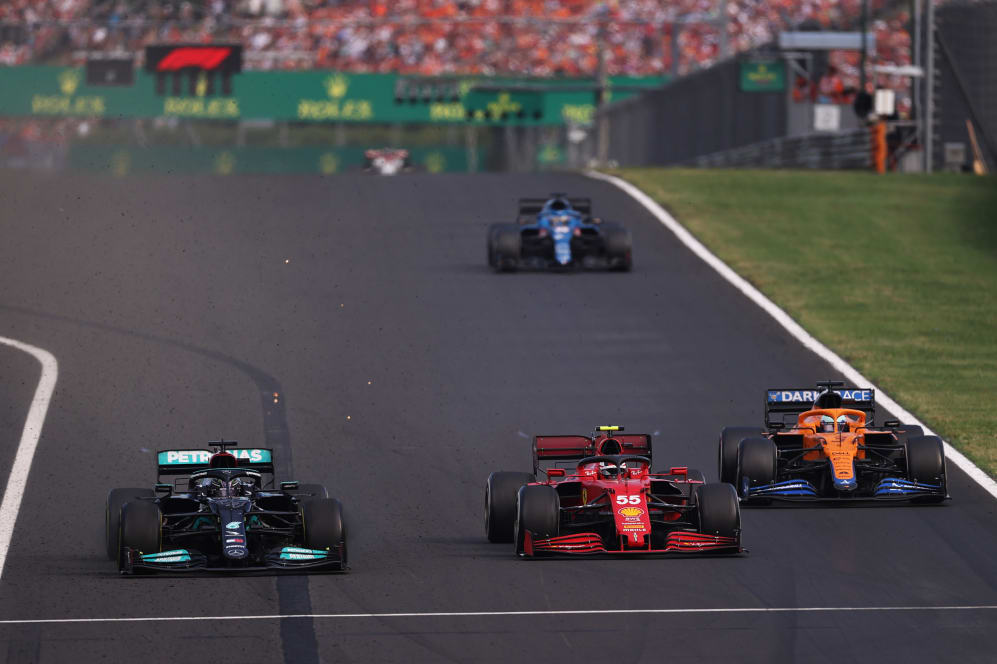 In Hungary, he was fighting every lap to get back to the front so I can see why he was fatigued. It's a track where there's no let up, you don't get a breather. I wish him all the best with his recovery.
READ MORE: Hamilton says he's still suffering effects of Covid as he's treated for 'fatigue and dizziness' after gruelling run to third in Hungary
Red Bull will be hurting
I've been in the situation Red Bull find themselves in now, where you lose a substantial gap in the championship standings because of reliability or accidents. I remember that happening a few times at Ferrari.
When you don't finish, that really hurts, because it's where you get these massive swings in points. Sure, Max finished, but he only just scraped into the points, while Checo's race was over on the first lap.
READ MORE: Perez fears costly engine damage after 'big mistake' from Bottas
I'm not sure who would have been the most competitive in the race – it looked like it would have been close. Maybe Mercedes had a slight edge. You get these swings in championships. If we have another half season like this after the break, we are in for a cracker.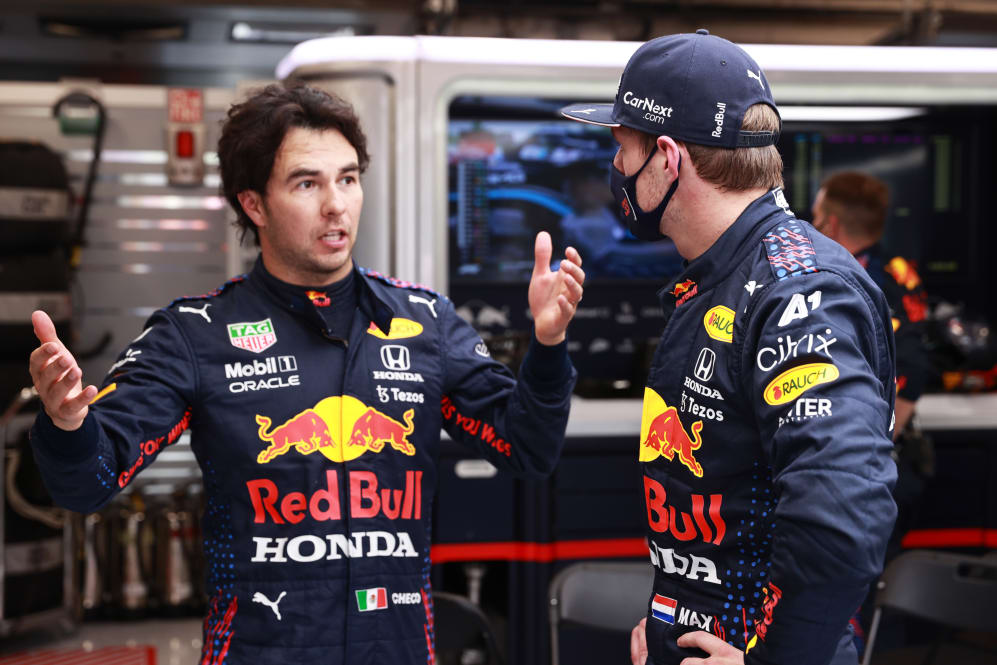 Frustration for Vettel after strong drive
With his current demeanour, performance and approach, I can't help but feel we have the old Sebastian back. So it's disappointing for him and the team that he was disqualified for failing to have enough fuel to supply a sample.
While the loss of points is frustrating, he can take heart from his performances of late. I have to put my hands up and say I had my doubts when he went to Aston Martin, as the end of Ferrari career was pretty disappointing for everyone – but he has had a new lease of life.
READ MORE: Vettel loses second-place finish in Hungary after disqualification for fuel sample issue
He was very close to taking that victory. It's great to see him performing like that. He made no mistakes and pushed Esteban hard. That little problem in the pit stop might have been a factor in not getting past Esteban or at the very least would have made it a closer fight when his rival exited the pits. Like Fernando, Sebastian is born again. He'll be hoping for a better ultimate result next time around.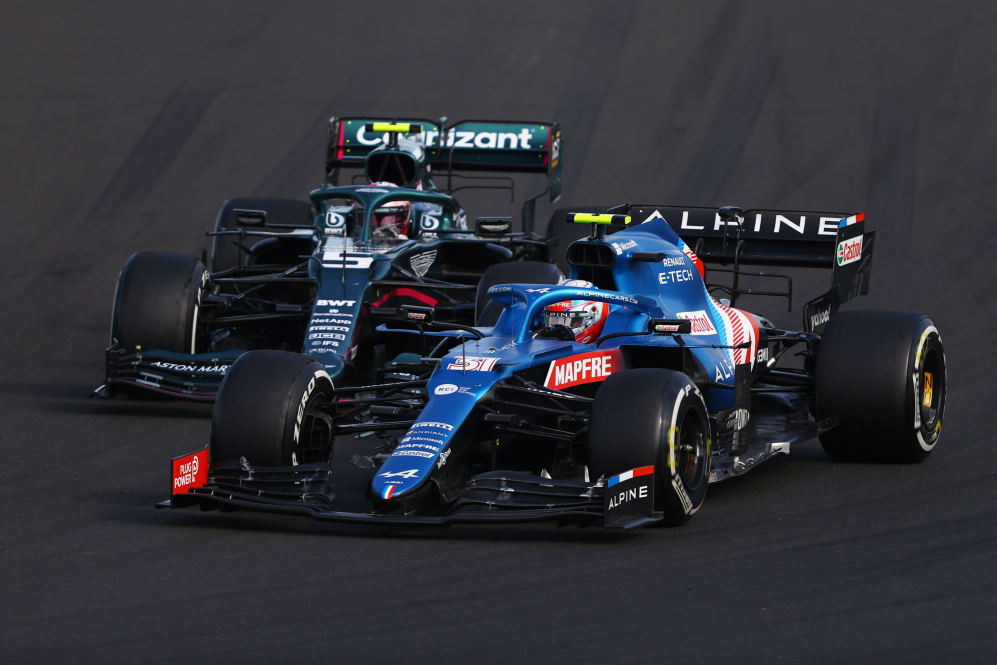 Double points score for Williams
Williams have been so close to points on several occasions this season. They still have an awful lot to do, but I feel they have made progress in the right direction. For a while, they were directionless, and I don't think there was any optimism they could get themselves out of where they were.
But now there is genuine optimism from everyone to see Williams perform better and become more respectable. This wasn't done on pure pace but when you're towards the back of the field, you must take your chances where they come.
READ MORE: Russell says he 'shed a tear' after sealing his first-ever points for Williams in Hungary
This result puts them eighth, above Alfa Romeo and Haas in the constructors' championship and that is crucial for a host of reasons including prize money. Nicholas and George drove very well – and you can understand why there was a lot of emotion come the chequered flag.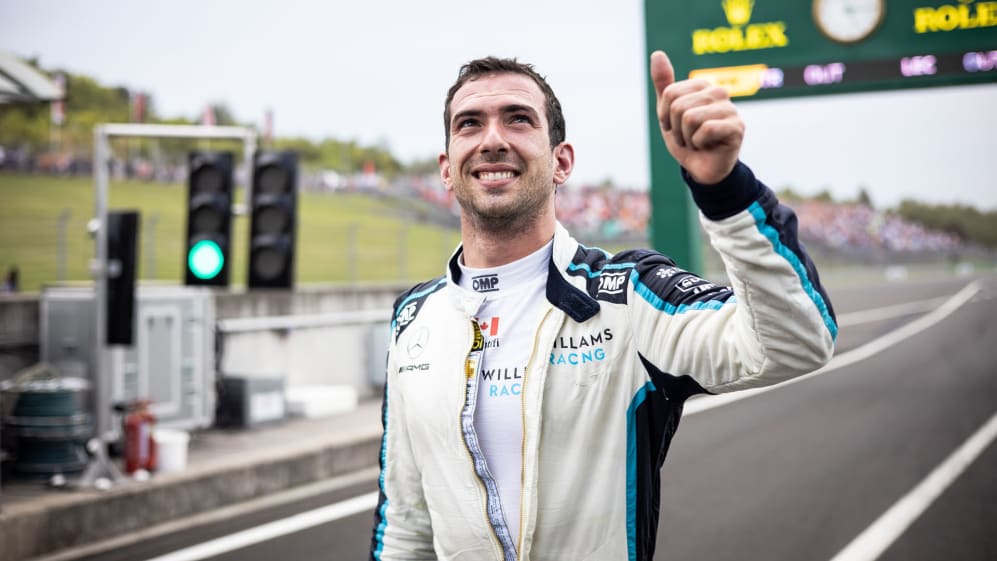 F1 should be proud of what it has achieved
The Covid challenge has continued longer than any of us anticipated. It is something the world hasn't been through in our lifetime and so we didn't know how things would evolve.
In some ways, this year has been as tough and some aspects have been even tougher than last season. It's great to see fans back at races. It makes a wonderful difference to the event, to have the enthusiasm and noise. I was however disappointed to hear booing – that has no place in our sport.
It has been a very challenging first six months of the season, but everyone involved in F1 has had the discipline, protocol and mindset to make these things work. So I just want to thank everyone from F1 and the FIA, to the teams and promoters for their commitment to allow us to run safe events around the world.
READ MORE: Hungarian GP Facts & Stats - Ocon secures first French triple since Prost – and there's a new record for Alonso