Feature
Bottas vs Hamilton and some rapid Racing Points : What To Watch For in the Hungarian GP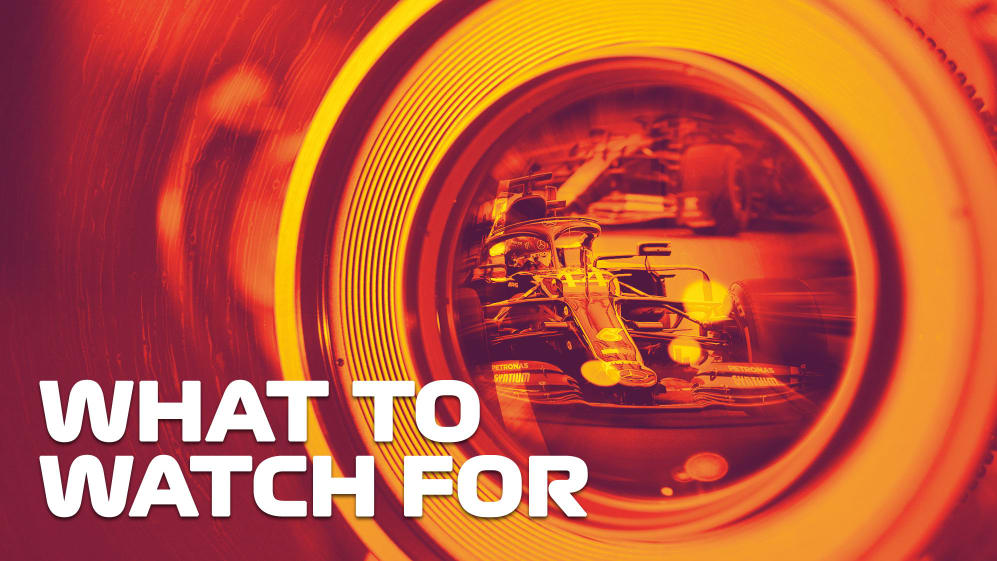 From a fifth team seeking a podium this year to Ferrari drivers starting side-by-side, and from Red Bull searching for answers to a tricky weather forecast that could mix everything up, we highlight five key topics to keep an eye out for as we wrap up the first triple-header of the season at the Hungaroring…
Hamilton versus Bottas
It looks like a straight Mercedes fight for the win
Unpredictability is exciting, but sometimes you have to admire when a team produces a performance that is on another level, and that's what Mercedes delivered today. The W11 was the best part of a second clear of anything else in qualifying, but the two drivers were much more closely matched.
Lewis Hamilton took his 90th pole position by just 0.1s from Valtteri Bottas, and the fight between the two of them could all hinge on a key run to Turn 1 on Sunday. The Hungaroring is a notoriously difficult track to overtake on, so whoever leads by the time the field reaches Turn 3 will have taken a big step towards victory.
READ MORE: Electric Hamilton beats Bottas to Hungarian Grand Prix pole
Hamilton starts on pole, but Bottas has the inside line for the first corner – and with both drivers starting on the same medium tyre they will know the importance of winning that battle, because the leader gets first choice of strategy. These are the two clear title favourites this season, so while they often work well together for their team, there's the personal prize that will be in their minds if they go wheel-to-wheel.
Racing Point chasing a podium
Both drivers lead the chase of Mercedes
Qualifying showed just how strong Racing Point are this season, as they finally maximised their obvious potential, and they are well-placed to turn a second row lock-out into a first podium of the year.
Both Lance Stroll and Sergio Perez start on the medium compound tyre, so they have what looks to be the quickest strategy, switching to the soft tyre after between Laps 35 and 40. But when they have been set for good results in the first two races, something has happened that has hampered the team – a retirement and then strategy gamble in the Austrian Grand Prix, and then contact for Perez and a broken front wing last weekend.
READ MORE: Stroll vows to fight team mate Perez hard for podium as Racing Point lockout row 2
Still, the car looks extremely quick and Racing Point will want to play it safe, given how tough a track this is to overtake on. Emerge from Turn 1 unscathed and they should have a very good chance of holding on, even if Ferrari or Red Bull show improved race pace.
If they achieve that, it would mean half of the grid have scored a podium in the first three races alone this season, highlighting just how competitive the midfield is. Of course, if they can jump ahead of the Mercedes at the start, anything is possible…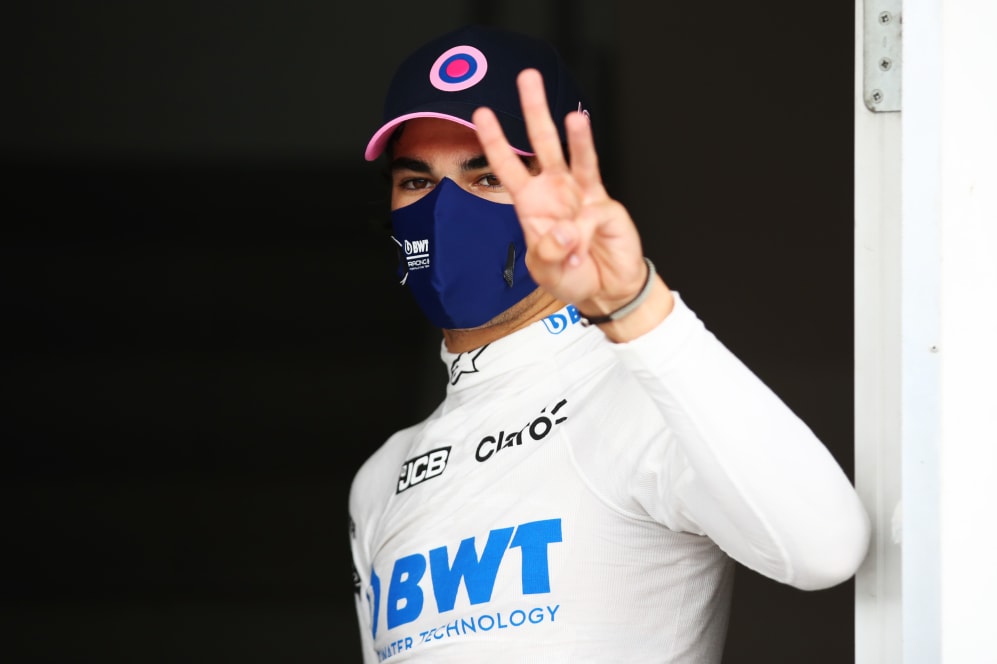 Vettel vs Leclerc
The two Ferrari drivers collided at the start in Austria
A lot of the focus at Ferrari has been on the car's pace in recent weeks, especially with the upgrades that have been introduced as they look to recover from a difficult pre-season. Team boss Mattia Binotto admitted the power unit technical directives over the past 12 months have hurt the team, but they put in an improved performance to lock out the third row.
READ MORE: Vettel and Leclerc feeling happier after Ferrari secure first double Q3 appearance of 2020
But those starting positions don't come without their share of intrigue, given what happened between Sebastian Vettel and Charles Leclerc at last weekend's race in Austria. Leclerc hit his team mate at Turn 3 on the opening lap and both cars had to retire, with the younger driver taking full responsibility.
With Vettel leaving Ferrari at the end of the year, how he races against his team mate is always going to be interesting to watch – but Turn 1 this weekend comes with additional focus.
Red Bull drivers with overtaking on their minds
Verstappen and Albon struggled in qualifying - but how will they look in race trim?
When we previewed this race, the expectation was that Red Bull would be closer to Mercedes than they had been in Austria, and could potentially be a real threat for victory on pace. That has certainly not turned out to be the case.
Both Max Verstappen and Alex Albon complained at a lack of grip on a track that is mainly low and medium speed corners, and the problems were so bad that Albon didn't even make it out of Q2. Getting outqualified by a Williams in a clear dry session was a surprise.
READ MORE: 'Something is not working' – Verstappen at a loss to explain Red Bull's dip in form in Hungary
Verstappen didn't fare that much better, ending up in seventh place behind the two Ferraris, on what was a really disappointing day for Red Bull. How concerning it is for the rest of the year might depend on Sunday's race pace, as they are now in damage limitation mode and facing a real challenge to get anywhere near the podium positions. But both drivers have shown on many occasions that they are not afraid to try an overtaking move.
The weather springing a surprise
Conditions have been mixed throughout the weekend so far
This is usually my favourite entry when it comes to this feature, because uncertain weather just spices everything up, even if that quite often means all of the above points go out of the window. The forecast coming into the weekend was for a chance of rain on all three days, and so far that has proven correct even if it hasn't always hit the F1 sessions.
READ MORE: Hamilton and Bottas shocked by 'big, big gap' to Red Bull in Hungary qualifying
What's tricky for the teams is that the timing of the rain and the severity of it has been so much less predictable. Last weekend, everyone knew Saturday was going to be extremely wet throughout and then Sunday dry, but here in Budapest there have been sessions that were expected to stay dry that have seen rain, and sessions that ran without a single drop despite menacing clouds surrounding the track.
If a race ever has a team member leaning out of the pit gantry with their arm outstretched to work out if it's raining, it tends to be a classic – and that's exactly how Sunday is shaping up.