Feature
5 rivalries set to dominate F1 in 2020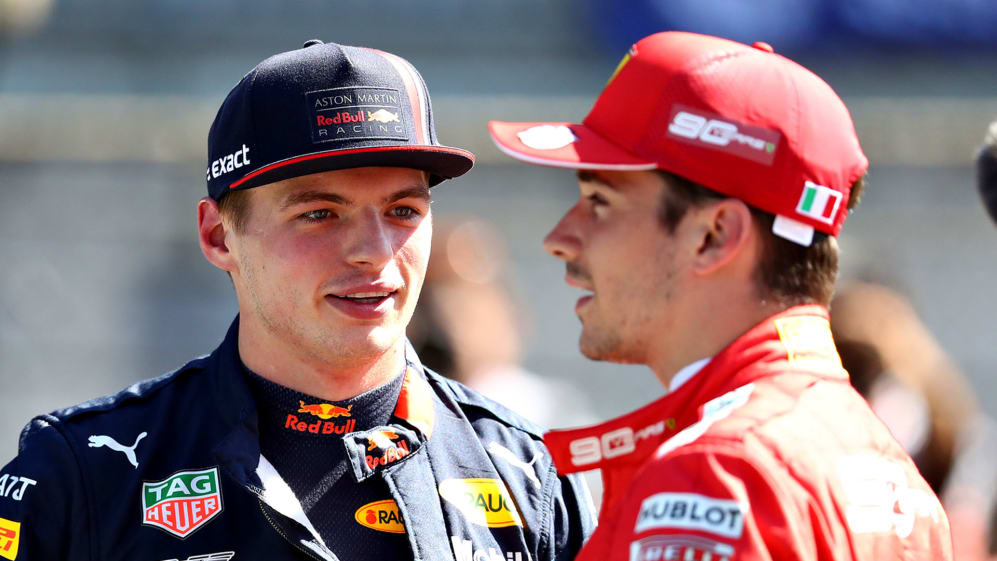 Conflict: it's the thing that gives F1 its bite, the irritant in the oyster that creates the pearl. And fortunately for those who see Formula 1 as a battlefield, there are a number of great fights in prospect this season. Here are the five rivalries to keep your eyes fixed on in 2020.
1. Ricciardo vs Ocon
When Renault Team Principal Cyril Abiteboul was asked on F1's official podcast Beyond The Grid how he expected his Esteban Ocon/Daniel Ricciardo pairing to function in 2020, he replied: "I know that we'll have some challenges from a driver management perspective… but that's also a nice problem to have." Perhaps he should ask Racing Point chief Otmar Szafnauer how "nice" a problem it was when Ocon and Sergio Perez were knocking seven shades of something out of each other at his team back in 2017-18…
READ MORE: Abiteboul: Managing Ocon-Ricciardo relationship will be a 'challenge'
As a driver, Ocon is a potent mix of blisteringly fast and utterly uncompromising, a factor which saw him fall out with childhood mate Pierre Gasly in their karting days, endure a frosty relationship with Perez at Force India/Racing Point, and contributed to him finding himself on the receiving end of a Max Verstappen shove when the pair collided at Interlagos in 2018.
Stick him alongside a quick, savvy driver in the form of Ricciardo, who's shown in the past that he's not one to back down in a fight, and there could be a few wrecked Renault R.S.20s strewn about the racetracks of the world this year.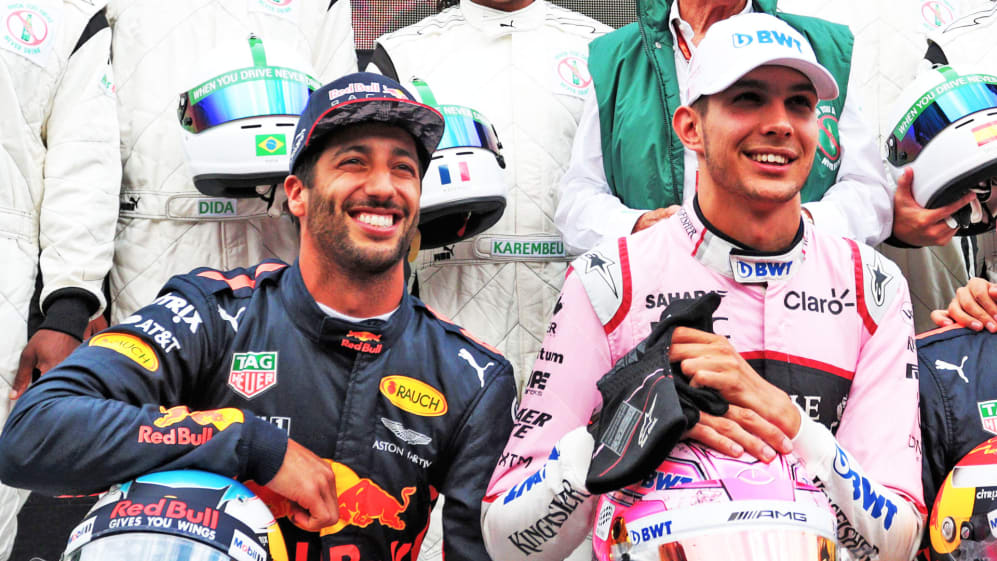 2. Leclerc vs Vettel
Ferrari presented a united front in the wake of Sebastian Vettel and Charles Leclerc's collision at the 2019 Brazilian Grand Prix, with Team Principal Mattia Binotto claiming it was "lucky" it had happened at the tail end of the season so that they could work out how to avoid a repeat in 2020, when they regrouped for another title assault.
A fine sentiment, of course. But F1 history has shown that the first rip in the fabric of an intra-team driver rivalry can sometimes lead to a pretty big tear later on, rather than fixing itself. And with news in the off-season that Leclerc had been given a contract renewal taking him up to 2024 with the team – with Vettel's contract up at the end of 2020 – the stakes have already been raised for this season.
Expect to see plenty of proverbial muscle flexing from the red cars throughout 2020 as Vettel and Leclerc vie to be top dog at the Scuderia.
READ MORE: Leclerc aiming to match 'strong' Vettel race performance in 2020
3. Leclerc vs Verstappen
So Leclerc's got his team mate to battle – but he's likely to be fighting on more than one front in 2020, as we eagerly await the renewal of hostilities between the Ferrari driver and Max Verstappen.
2019 was the first opportunity for these two to really have a crack at each other since they last duelled in karting back in 2013 – and it didn't disappoint. Flashpoints in Austria, Silverstone and Japan – plus multiple poles and wins for both drivers – have left little doubt that F1 is set to be roaring in the 20s thanks to these two.
But the question remains: how will this pair of champions-in-waiting deal with each other on track in 2020, as both fight to become the first non-Mercedes driver to unseat Lewis Hamilton since 2014? We look forward to finding out the answer as the year rolls on.
READ MORE: Verstappen vs Leclerc – A storied rivalry now on the biggest stage
4. McLaren vs Renault
After the highs of 2018, 2019 was something of a humbling experience for Renault, who saw themselves comfortably beaten into fifth place in the constructors' championship by a McLaren team who – to add insult to injury – did the beating using Renault's own power unit. Not a good look for an official works squad…
But changes have been made at Renault, in particular a re-organisation of the technical team, with Dirk De Beer now Head of Aerodynamics, while ex-Ferrari Deputy Technical Director Pat Fry is also set to come onboard in 2020 (joining from McLaren, no less). Then there's that impressive driver line-up…
READ MORE: Renault 'won't be content with midfield supremacy', says Abiteboul
After a stellar 2019, though, McLaren haven't been standing still either, with the team's new MCL35 the first car to be worked on by Technical Director James Key, while Lando Norris recently stated his belief that his team would take another step forward in 2020.
Other fights will, of course, be raging in the midfield, with the likes of Racing Point, Alfa Romeo and Haas all hoping to assert their authority in that realm. But the McLaren/Renault ding-dong will have added bite in 2020, given that it will be McLaren's last season using Renault power before switching back to Mercedes for 2021.
It's Renault's job to convince them that they've made the wrong decision.
READ MORE: Why McLaren and Mercedes have joined forces again for 2021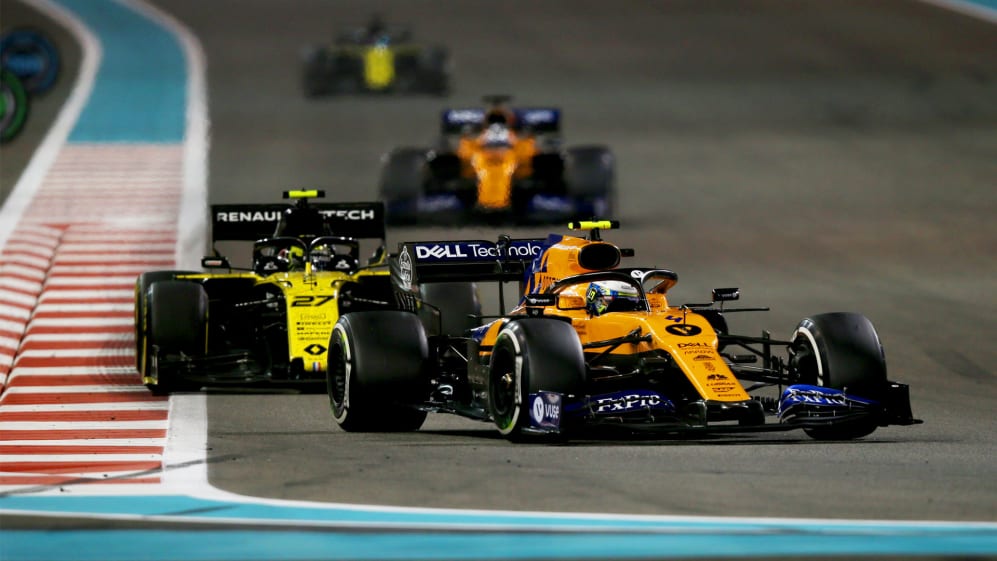 5. Mercedes vs Ferrari vs Red Bull
Sure, on a technical level, there's more excitement about F1's radical 2021 rules coming online than there is about the teams fielding evolutions of their 2019 cars in 2020. But the large chunks of rule stability going from last season into this means that the fight for supremacy in the constructors' championship should – in theory – be much closer in 2020.
F1 RULES & REGULATIONS: What's new for 2020?
Mercedes dominated in 2019, taking 15 wins as Red Bull and Ferrari could only manage three each. But the second half of the year saw all three teams take both poles and victories plural, each demonstrating dominant pace at certain tracks. So if Red Bull and Ferrari can come out of the blocks quickly in 2020 and prevent Mercedes from gaining a foothold (stopping them from winning the first eight races of the year, as they did in 2019, would be a good start) we could see Mercedes finally knocked off their perch, for the first time since 2014.
And yes, we've probably said that every year since 2014 – but hey, if you can't be charmingly, blindly optimistic during pre-season, when can you be?
READ MORE: Mark Hughes on why Red Bull could hit the ground running in 2020