Consistency key to fighting Hamilton for 2020 title – Bottas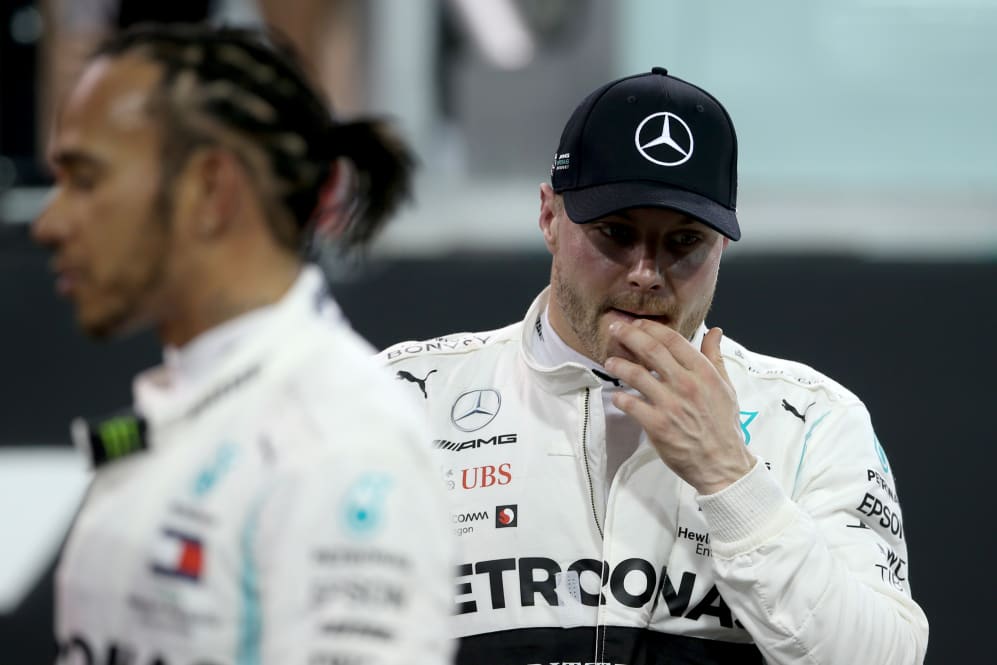 How do you beat a six-time champion? Lewis Hamilton's team mate, Valtteri Bottas, knows why he didn't in 2019 – and reckons that it's consistency that will keep the defending champion on his toes in 2020.
With four wins, 15 podiums and five pole positions, Bottas missed out on the 2019 championship by 87 points to Hamilton's towering tally of 413. At the 2019 Abu Dhabi Grand Prix – in which he finished fourth from the back of the grid – the Finn explained how he can beat the Briton in the coming season.
"I need more consistency over the season. Lewis has always been there, performing at his top level every single qualifying and race; I've been there most of the time, but not every single race weekend. I need to find the balance on everything and need to find ways to be at my best more often and I'm sure I can find it, somehow," he said.
"As a driver I'm sure there are many things I can do better and learn and improve from this year, which I will be working a lot on it over the winter. I'm sure I can improve more for next year."
READ MORE: 10 things every F1 fan should be excited for in 2020
Far from defeated in 2019, Bottas ended the year quietly confident as he hinted at a 'secret plan' to topple Hamilton, while he's kept himself busy over the winter break with a win at Paul Ricard – in a rally car. So, how will he improve his consistency in 2020?
"It's really learning from all the mistakes I made this year," he replied, "looking at every detail of why I did certain mistakes, what caused them, how to avoid them and I'm sure I can figure it out.
"I have good confidence from this season, and even [in Abu Dhabi], even though I finished fourth, which is not a great result when you are at Mercedes, with this car, I'm really, really happy about that because it was one of the best races of my season."
Of course, it won't just be Hamilton that Bottas has to contend with this season as the consensus is that 2020 could well be Mercedes' toughest championship in the turbo-hybrid era yet.