Feature
DT's 10 Hot Takes: On Red Bull's renaissance, Gasly's glory and Albon's woe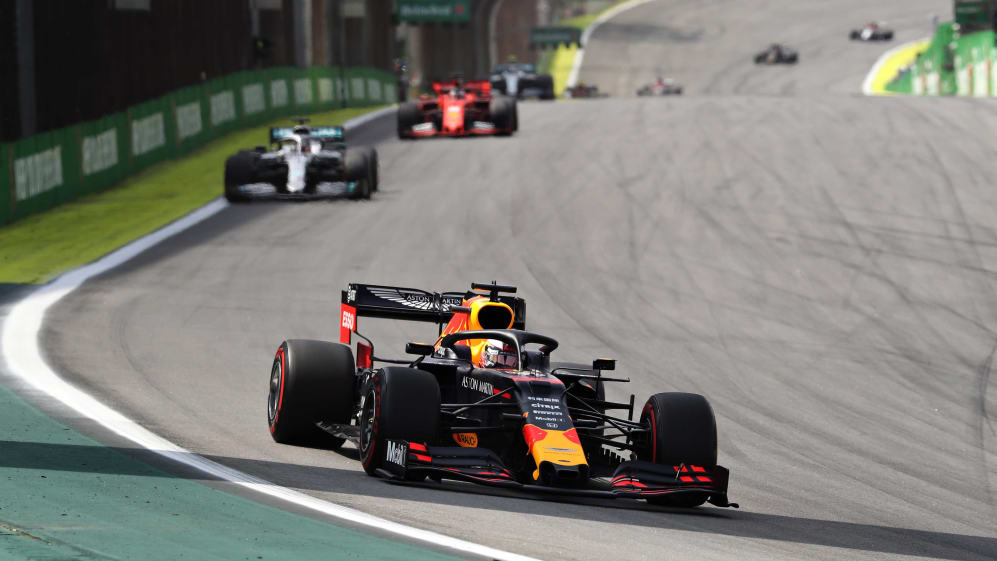 A celebrated Formula 1 journalist with more than 500 (consecutive) Grands Prix' experience, David Tremayne is one of those familiar paddock figures who has seen it all, met them all, and written about it all, over almost five decades of F1 racing. Here, he shares his hot takes from round 20 of the season in Brazil…
1. Red Bull are becoming the complete package again
The way Red Bull went in Interlagos this weekend reminded me of the days when Sebastian Vettel was so dominant in Adrian Newey's cars.
Max Verstappen was in brilliant form and gained redemption for his crash with Esteban Ocon here last year with a superb eighth victory, in which he held the big cards throughout, and twice passed Mercedes on track.
READ MORE: Brazil win 'redemption' for Verstappen says Horner
I don't think there's much doubt that the RB15 is the best handling chassis right now, but perhaps the biggest surprise is just how strong its Honda powerplant has become. Did you notice how Pierre Gasly fended Lewis off on the fastest part of the course, the climb out of the last corner and up to the start/finish line, where horsepower counts?
First Ferrari, now Honda. No wonder Lewis spent half the race telling his crew he needed more power…
2. Ferrari will struggle to win titles with Vettel and Leclerc at each other's throats
Should we be surprised that Ferrari cancelled their driver media sessions after a disaster of a race?
"We prefer like this," a message said. And Mattia Binotto moved to quell the inevitable post-race maelstrom when he said he'd had a "chat" with Sebastian Vettel and Charles Leclerc – and that the full post-mortem would be held once they were all back in Maranello. A neat bit of damage limitation.
READ MORE: Leclerc and Vettel apologise for race-ending clash as Ferrari boss reserves judgement on blame
By then, I expect Seb will have watched video of his car appearing to drift into Charles', after the Monegasque caught him napping in Turn 1 on Lap 66. It reminded me of the incident he had with Red Bull team mate Mark Webber in Turkey in 2010, when having crashed into the Australian and made trackside 'loco' signs, film evidence showed that he had cut in prematurely.
As long as those two guys keep at each other's throats, Ferrari are going to struggle to win a world championship. It makes you wonder just how much longer Binotto can afford to let them jeopardise the team's chances of success.
3. Gasly's P2 was one of the great underdog triumphs
Hands up who expected Pierre Gasly to score a podium finish for Toro Rosso this year, let alone beat Lewis Hamilton while doing it?
Yeah, I thought so. None of us!
So how did he do it?
Well, his Toro Rosso looked pretty hooked up all weekend and its straight-line performance was better than decent. And where he was uncomfortable at Red Bull and with the RB15, he is at home at Toro Rosso and with the STR14.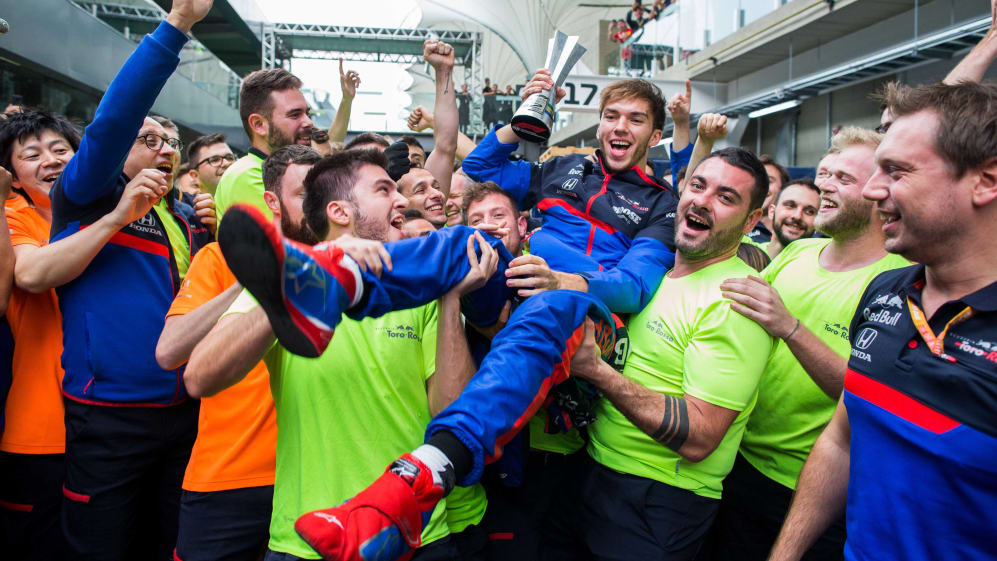 The big thing is that he's got his confidence back, which shows how knife-edged life in F1 can be. And he was there to benefit when some of the big guns got spiked.
After all the grief he's had this year, it was good to hear the massive cheer in the press room when he pipped Lewis to second place. Everyone loves an underdog, especially an underdog still making waves despite a tough back story of demotion and redemption. Chapeau!
4. Albon deserved to get his own maiden podium
While Lady Luck was canoodling with Pierre, she was taking umbrage with Alex, perhaps because he was the man who had displaced her amour chez Red Bull.
I had a sneaky suspicion prior to the race that the London-born Thai might make a big impression here, and helping Red Bull to a superb one-two looked highly likely. You had to feel for him when Lewis took him off, especially as the world champ is the last person who you'd expect to do that.
READ MORE: Hamilton admits Albon crash 'completely my fault'
I liked that Lewis apologised about a hundred times publicly, and that Alex said he wasn't angry but more upset. But the thought crossed my mind that he might just be too nice a guy for F1.
It was good to see Pierre so happy – but, damn, wouldn't it have been good for Alex to podium in his rookie season?
5. Sainz's podium was another important step for McLaren
When did McLaren last score a podium finish? The answer is Australia 2014, when rookie Kevin Magnussen finished second and Jenson Button third.
Food for thought, right?
Which makes it sad that Carlos Sainz didn't get elevated to third here until Lewis Hamilton had gone through all the ceremony and the press conference, before being penalised down to seventh.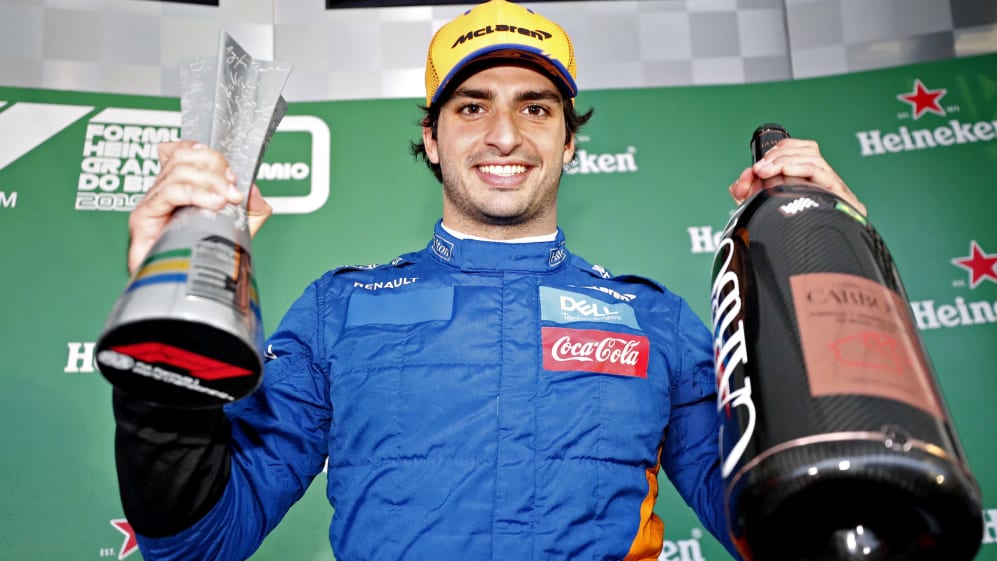 I liked the fact that the McLaren crew then staged their own podium ceremony, complete with champers and an understandable chunk of corporate pride.
READ MORE: Sainz celebrates his first F1 podium - and McLaren's first in 2,072 days
It's probably not a turning point given the slightly fluky circumstances, but when you aren't a top-three team these days you take the good things when and however they come. It is, though, a sign that the respectability the team have shown all year is the real thing, and it's thus another vital step on the road to recovery. And that's almost as important. In order to do things, you first have to believe that you can.
6. Is it time to re-think lapped cars unlapping themselves?
These days, the Virtual Safety Car generally takes care of minor incidents, and the real Safety Car is reserved for bigger happenings. That's all well and good, but the first deployment, on the 54th lap in Interlagos when Valtteri Bottas pulled off the track, lasted for six laps, not just so that everything could be cleaned up, but so that lapped cars could unlap themselves. And that's the bit I don't get.
READ MORE: The Winners and Losers of the Brazilian Grand Prix
I'm sure there is a good reason for this, something to do with equality and them getting the same chance as everyone else for another throw of the dice, but for me it just lets a bunch of slow guys who had been lapped get back in the way of those fighting for victory – and in this instance the time it took for them all to get themselves sorted out really penalised the leaders. Sebastian, for example, was 17 seconds behind Lewis on Lap 55, and right on his exhaust pipe by Lap 59.
Some days you eat the bear, other days the bear eats you, and I guess it balances out over a season. But it just annoys me when false situations play into race results.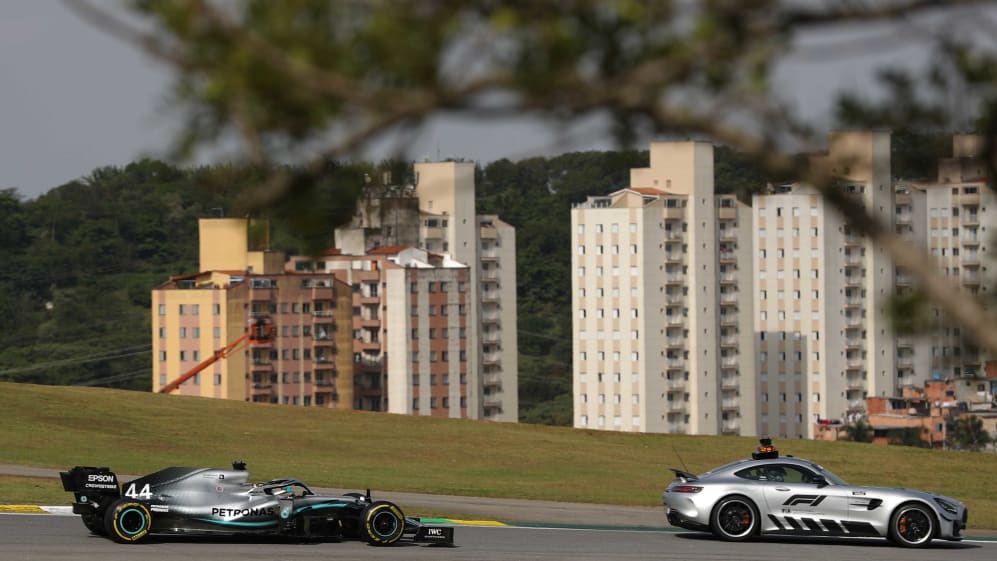 7. F1's sustainability plan is a breath of fresh air
I feel that this is an exciting time for motorsport.
F1 has outlined its sustainability plan, highlighting the incredibly clever technology of the sport and the brilliance of its engineers, which will clearly play a key role in delivering that plan and in the industry's future.
READ MORE: Formula 1 announces plan to be Net Zero Carbon by 2030
Technical chief Pat Symonds has also been painting some very interesting images of how F1's assistance in the development of third-generation biofuels will create an intriguing future path, helping motorsport to live up to the age-old tenet that it "improves the breed", as far as the man in the street is concerned.
At a time when every aspect of life is being questioned through the prism of environmental impact, it's good to know that the sport can make a valid and important contribution in society.
8. Max and Seb's needling is healthy for the sport
Max was a little bit po-faced in the post-qualifying press conference at Interlagos and bridled when it was suggested that Brazil had yielded him the second pole position of his career, the first coming in Hungary and the original second subsequently being taken away from him in Mexico for his failure to back off for the yellow flags after Valtteri Bottas' accident in the final corner.
"You said two; I have three. I consider myself this is my third."
"Mexico?" Sebastian asked him, already clearly in one of his cheeky moods.
"Yeah. And then Hungary. So this is my third. He said second. This is my third."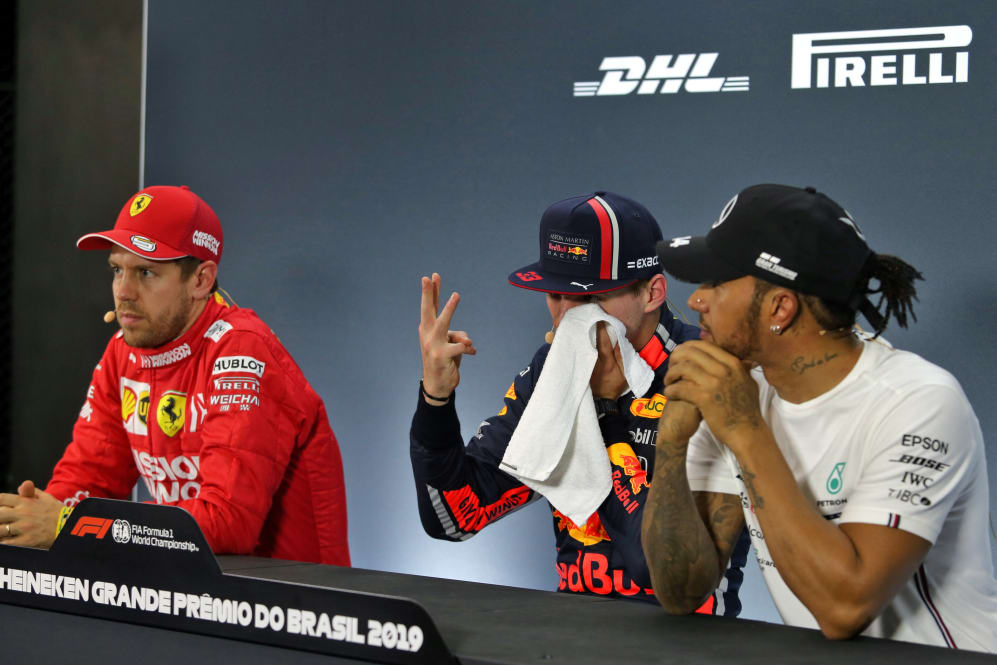 Later Seb couldn't resist having a gentle pop at the straight-line speed of the Red Bull, knowing that Max had recently suggested that there might have been something that wasn't quite kosher about the Ferrari's fuel feed at times.
"I think Max's second lap time was a bit far away so I think we have to admit that we got beaten fair and square today," he said, before smirking: "It was a bit of a surprise… to see them that quick on the straights. So, a little bit suspicious…"
"For once it's you then!" Max countered, sniggering himself, and everybody cracked up.
It's good when drivers give each other some gentle needle and can laugh at themselves. It enhances the human touch that makes F1 such a great spectacle.
9. Mercedes for sale? The F1 rumour mills keep turning…
Wild rumours are part of any sport – especially at the end of a long season in which the main prizes have already been decided. Formula 1 is no different.
Having bought Indianapolis Motor Speedway and the Indycar series, the redoubtable Roger Penske firmly dismissed reports suggesting he was considering bidding for the Mercedes Formula 1 team.
At the same time, German media postulated that Russian billionaire Dmitry Mazepin, whose F2 racer son Nikita has tested for the team, was also interested.
They made good stories, but we should perhaps remember that we are entering a period of negotiation over the next Concorde Agreement, and that a little bit of 'uncertainty' over the most successful team's future willingness to compete might help to keep certain parties on their toes during the process…
READ MORE: Mercedes - we were 'impetuous' and 'miscalculated' Brazil strategy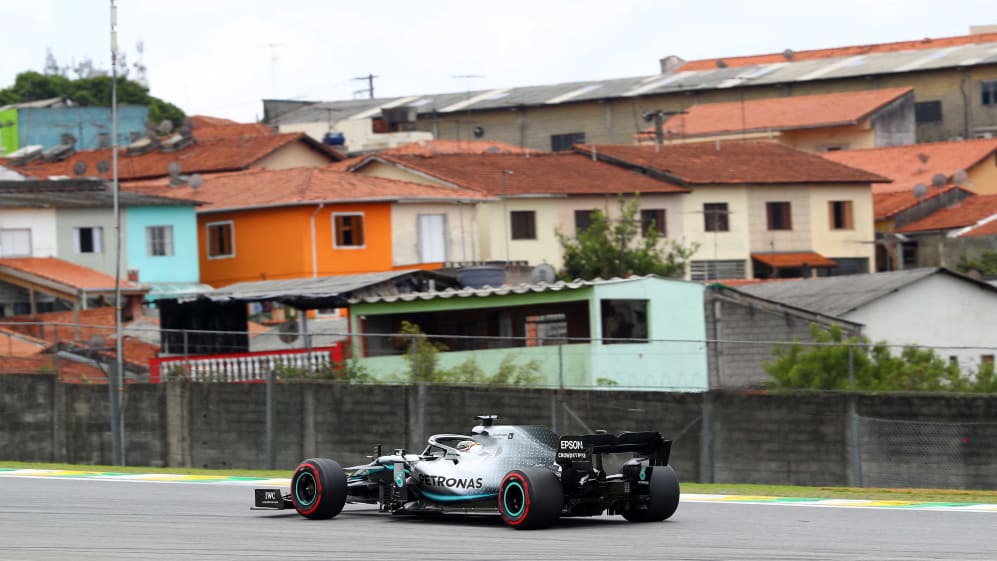 10. I'd rather stay at Interlagos than go to Rio
There's talk that the Brazilian GP may one day move to Rio. It would be a shame. I love Interlagos. I like the overall atmosphere, the way Paulistas love their motorsport, and, most especially, the track. Interlagos – which as its name implies, nestles between lakes – is simply an awesome venue with an awful lot of charisma and character. Plus it's named in honour of Jose Carlos Pace, who I always thought was a very cool and talented dude who was taken well before his time.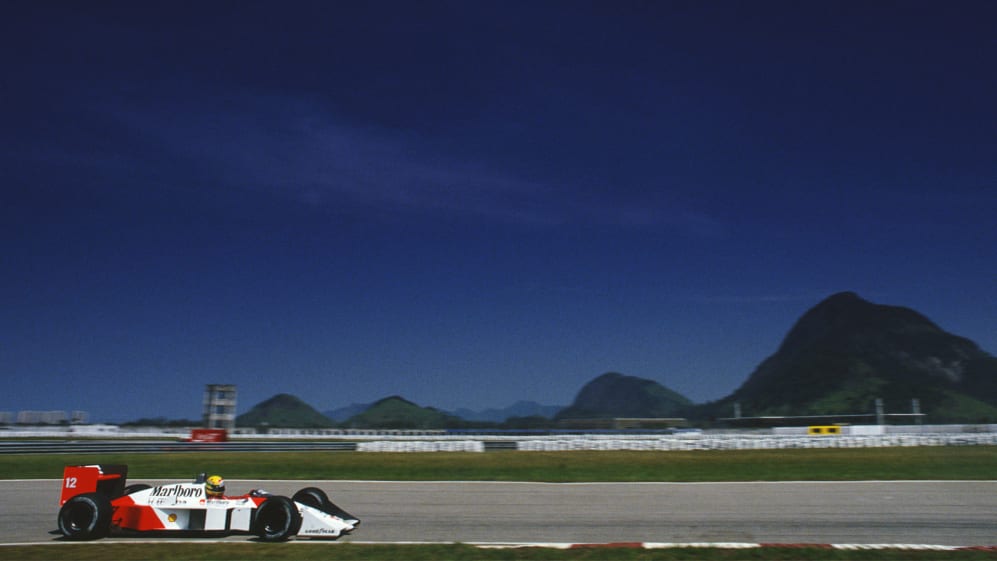 I have memories, too, of two years in Rio, in 1988 and '89, at the beginning of my career. The Jacarepagua (lock up your Jaguar) track was okay, but wasn't a patch on Interlagos.
As somebody pointed out this weekend, the cars which can't overtake on certain stop-start tracks have no problem doing so at the classic venues, such as Spa, Suzuka and… Interlagos. All of them flow, and so does the racing.