Feature
F1 FANTASY: What were the best and worst teams from the Abu Dhabi season finale?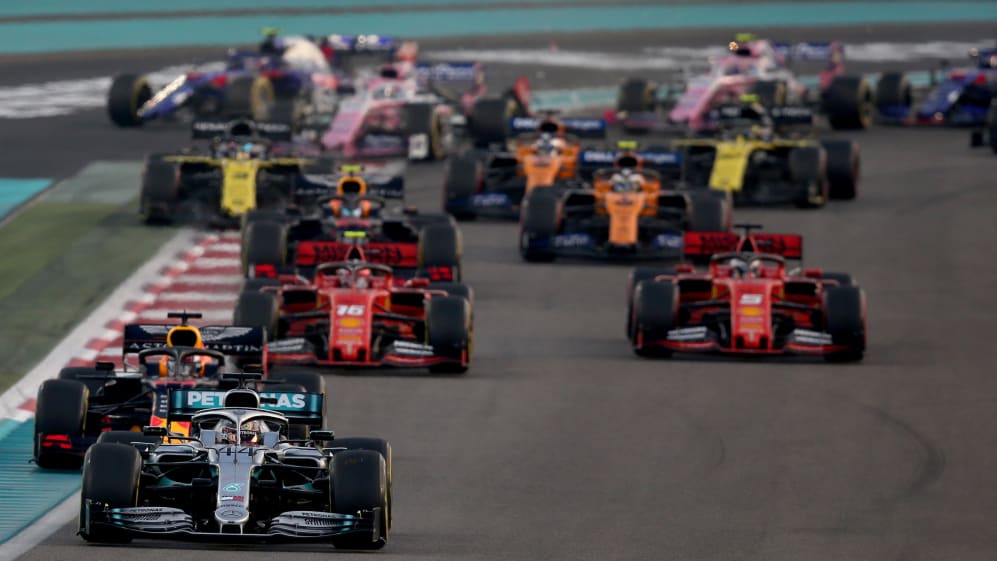 The 2019 Formula 1 season is all over bar the shouting. But before you slink off into a long winter's F1 hibernation, check out the best and worst F1 Fantasy teams from the last round of the season, the Abu Dhabi Grand Prix.
A full 743 F1 Fantasy players enjoyed a last hurrah at Yas Marina, picking the below 'Best Team' from the 15,787,176 possible combinations. Hats off to all of you, who pooh-poohed the mere 0.0000063% chance of picking that squad.
DON'T MISS THE ACTION NEXT SEASON: Click here to add a calendar reminder to choose your 2020 F1 Fantasy squad
And before we get into the meat of the thing, it would be remiss of us not to congratulate the general manager of the BUTTONIT2 F1 Fantasy team, who claimed the most points of anyone this year, with a dizzying score of 3,987. Bravo!
Best Team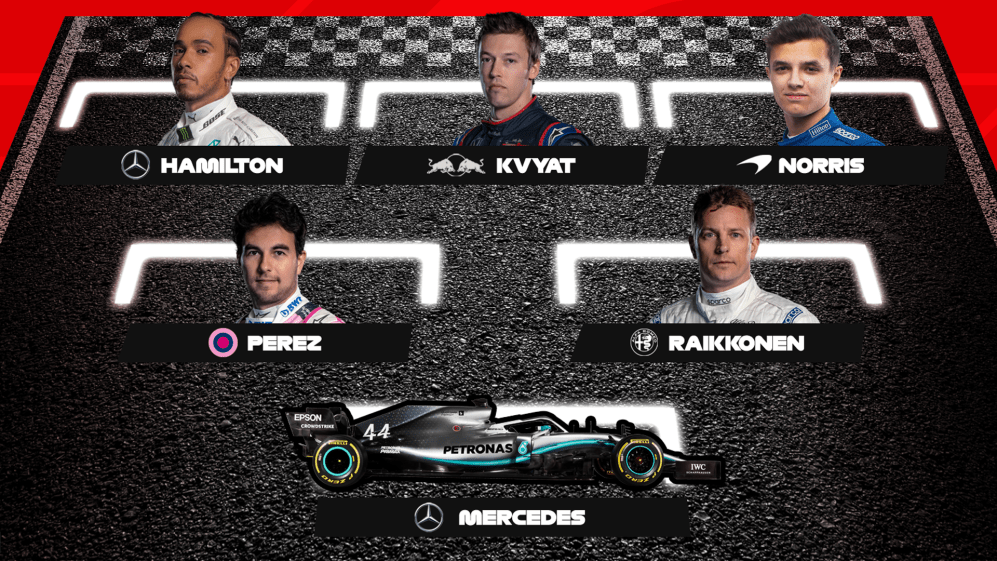 Total points: 210
Budget: $98.5 million
Lewis Hamilton: 49 points
Daniil Kvyat: 16 points
Lando Norris: 13 points
Sergio Perez: 40 points (Turbo Driver)
Kimi Raikkonen: 13 points
Constructor: Mercedes – 79 points
So, once more unto the breach. And fittingly after the season he's had, Lewis Hamilton heads the 'Best Team' this week after a near-perfect weekend, netting F1 Fantasy players 49 points – although Valtteri Bottas actually finishes the season with more 'Best Team' appearances, winning the intra-team battle at Mercedes 11-8.
Hamilton is joined this week by Daniil Kvyat, after his romp up the order on race day in Abu Dhabi from 13th to 9th. Lando Norris caps off a brilliant debut season with a sixth 'Best Team' showing, along with Sergio Perez, who took his first 'Turbo Driver' honours of the year.
Driver-wise, the team is rounded out by Kimi Raikkonen, who also holds the honour of finishing the year as the most selected driver on the grid – the Iceman getting picked a full 8,421,299 times over the course of the season.
Mercedes, unsurprisingly, claim their 12th 'Best Team' constructor placing, surely the best way to crown their sixth double title-winning season.
READ MORE: Check out the best performing drivers and teams from this season
Worst Team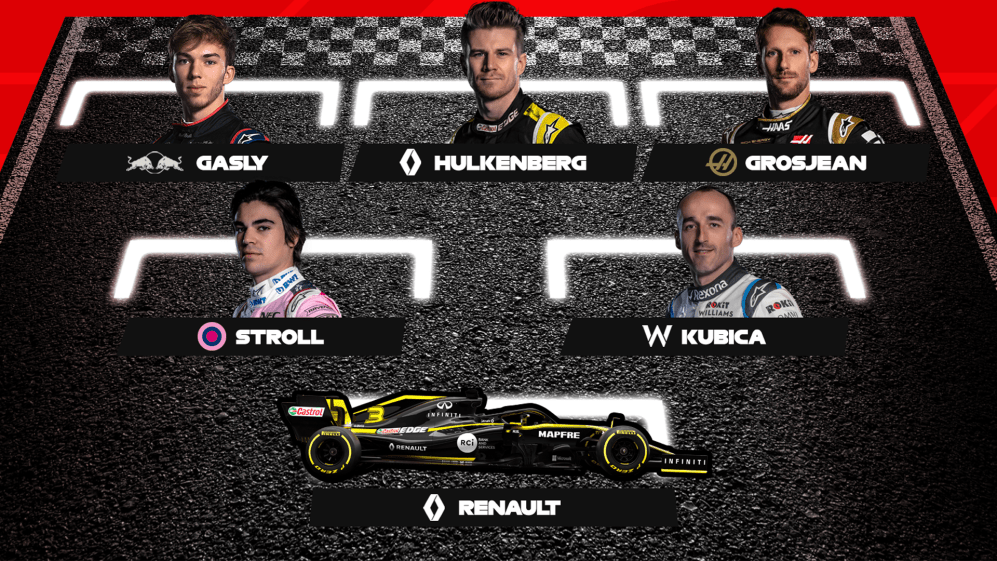 Total points: -25
Budget: $53.2 million
Pierre Gasly: 0 points
Nico Hulkenberg: -1 point
Romain Grosjean: 2 points
Lance Stroll: -26 points (Turbo Driver)
Robert Kubica: 2 points
Constructor: Renault – -2 points
It's been mentioned in these pages previously that we don't care much for emotion in F1 Fantasy. And despite both drivers contesting (potentially) their last races in F1, Nico Hulkenberg and Robert Kubica find themselves in disgrace in our least optimal team. Sorry lads.
They're joined by Pierre Gasly, who after appearing in the 'Best Team' following his Brazil podium, discovers how quickly fortunes can turn in F1 Fantasy land – as did the 1,360 players who transferred the Frenchman into their teams after Interlagos. You sentimental lot.
As the race's only DNF in Abu Dhabi, Lance Stroll earns the Turbo Driver ranking in our 'Worst Team', while for one last time, the team is finished off with a sprinkling of Romain Grosjean – his 15th (yes, really) appearance in the Worst Team this year.
Renault, meanwhile, were the constructor to avoid, as both drivers went backwards in the race after their Q3 appearances.
READ MORE: How did your team do? Find out where you finished on the Global League leaderboard