Feature
F1 POWER RANKINGS: Is there a new leader after Monaco?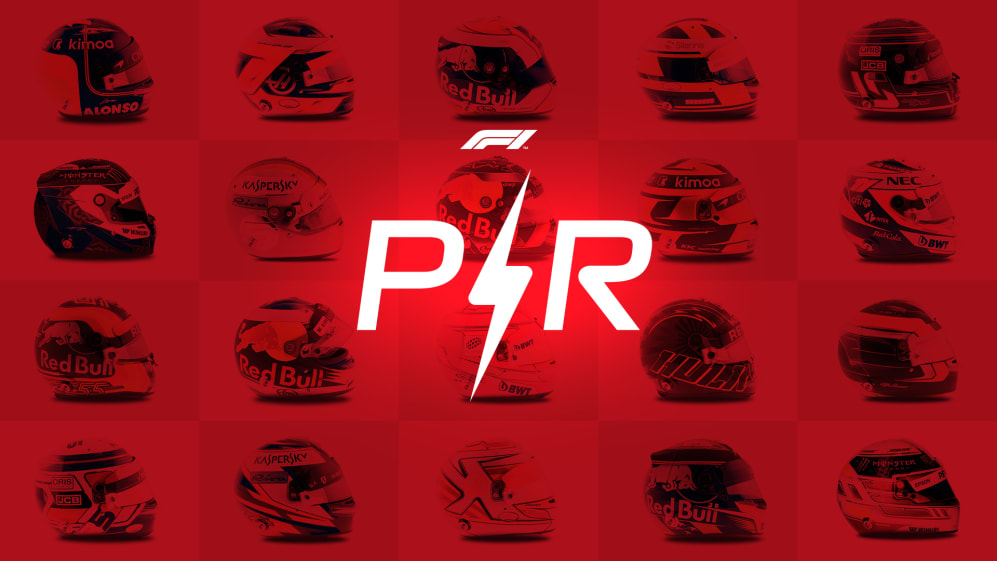 Crashes, penalties, recriminations, intrigue –pretty much a standard Monaco Grand Prix, then, as Lewis Hamilton swept to his 77th victory, while Max Verstappen finished second on the road only to end up fourth after taking a penalty. But who impressed our judges the most in the Principality? And more importantly, how has it affected their season-long average? The scores are in…
HOW IT WORKS
- Our five-man panel assesses each driver after every Grand Prix and scores them out of 10 according to their performance across the weekend – taking machinery out of the equation
- Our experts' scores are then combined to produce a race score. As the season progresses, these race scores are then averaged to produce a ranking which reflects driver performance

Max Verstappen continues his reign at the top of the Power Rankings, having taken his place there after Bahrain and kept it ever since. Monaco was yet another chance to see how far Verstappen has evolved in the 12 months since his Free Practice 3 crash there in 2018. Although his pole bid failed to materialise, in Sunday's race, he was the only driver who put in a serious challenge to Lewis Hamilton's dominance. A time penalty for his unsafe pit release ultimately hobbled him to fourth, and while it would have been nice to see a few more dive-bombing attempts on the struggling and increasingly paranoid Hamilton, Verstappen's driving more than merited the podium that he earned – on the road, at least.

It wasn't quite a flawless weekend for Hamilton, with a scruffy end to his qualifying lap and then a race dotted with so many fraught radio calls to Mercedes that chief strategist James Vowles was forced to take to the airwaves to reassure him. And yet that scruffy qualifying lap still established a new Monaco track record as he took his 85th pole position, while despite all the mid-race anguish, Hamilton held on to secure his 77th win. Even when he's not at his indomitable best, Hamilton is still a force of nature, and Monaco 2019 was yet another shining example of that.

Bottas finally gets that Monaco podium, but realistically, he never looked to be a factor in the race - and that's cost him points with our panel. A shame that, because he was mighty in qualifying to wind up just 0.086s back from Hamilton, and would surely have figured more had he not suffered both getting nerfed into the wall by Verstappen during the pair's under-the-Safety-Car pit stops and then the resultant extra stop necessitated by Mercedes' fears that the impact had caused a puncture. That denied us a chance to see a Valtteri Bottas hungry for a post-Spain revenge hounding an already-hectored Lewis Hamilton – which probably could have ended up pretty tasty…

Twelve months on from his Formula 2 pole position in Monaco, Alex Albon had a terrific weekend in the Principality, helping him hold onto an impressive P4 in our rankings. The Toro Rosso STR14 was looking rapid in Monaco, and Albon deserves full credit for holding his nerve to convert its pace into a Q3 appearance and then sharking team mate Daniil Kvyat the whole race to take his first points since China – and helping Toro Rosso to their first ever double points finish in Monte Carlo in the process.
Having only featured in the Power Rankings since Baku, Carlos Sainz is well and truly into his stride now, having climbed from ninth in Azerbaijan to seventh and then to fifth post-Monaco. That's thanks to a near-perfect race performance from Sainz that saw him overtake both Toro Rossos before he'd reached Casino Square – Daniil Kvyat with a fine move around the outside of Massenet, which he called one of his best overtakes ever – while he then made the most of McLaren's wily decision not to pit him under the Safety Car to finish sixth, and maintain his 100% points record in Monte Carlo.

A second consecutive race weekend to forget for Racing Point, but Perez at least compared well to team mate Lance Stroll - and hangs onto sixth in the rankings as a result. He outqualified the Canadian by 0.613s, while in the circumstances, he did well to finish 12th, having got caught up in the Antonio Giovinazzi/Robert Kubica-incited traffic jam at Rascasse on Lap 15. Perez deserves some extra kudos, meanwhile, for his 2013-evoking 'overtake' on Kevin Magnussen on Lap 45, which ultimately saw the Dane get a post-race penalty for cutting the chicane.

George Russell is one of just four drivers who's been in the Power Rankings non-stop since the start of the year – and this week he's our highest climber. The British rookie is in good company, with Verstappen, Hamilton and Bottas being the others who've yet to leave our top 10. Even despite that, Monaco was arguably the best showing from Russell to date, as he finished 15th – something he's done two other times this year but crucially, this time he finished with the likes of Alfa Romeo's Kimi Raikkonen and Racing Point's Lance Stroll, as well as team mate Robert Kubica, behind him. Williams feel that their FW42 is improving – and if that's true, in the hands of George Russell, points should be coming sooner rather than later for the Grove squad.

Daniil Kvyat has been our joint-third highest scorer (along with Carlos Sainz) across the past two races, and a series of strong results means the Russian makes it back into the Power Rankings for the first time since Australia. Monaco was a tremendous performance from Kvyat, as he qualified and finished seventh in his rapid Toro Rosso STR14 to match Pierre Gasly's performance for the team there 12 months ago. After a few wobbles at the start of the season, Kvyat appears to be settling into a nice rhythm that's justifying his recall to the top tier of the sport.

Not the greatest weekend from Lando Norris, who of the three rookies in Monaco, appeared the least comfortable with the car underneath him. He missed out on Q3 by just 0.071s, which was enough to put him 12th on the grid, then started on mediums, grained them on the first lap and spent the majority of his race managing his pace – in part to help team mate Sainz scamper away for his sixth place. His willingness to play the team game was admirable, and will have endeared him to McLaren no end – but Norris could probably do with a strong race in Canada if he's to avoid falling out of the top 10.

Oh Charles. Charles Charles Charles. Leclerc's weekend had so many juicy elements at the outset – first time at his home race as a Ferrari driver, the hopes of Monaco levelling out the field and allowing a non-Mercedes winner, and Leclerc's prowess as a street circuit racer to name a few. But it all came to nought 18 minutes into qualifying as Leclerc's name sat prone in P16 at the end of Q1, with Ferrari having failed to send him back out on track to defend his time. Leclerc then channelled his (understandable) anger into some classy early race moves, but misjudged his pass on Nico Hulkenberg and, for the second consecutive year, DNF'd on home turf. That earned him the third lowest race score from our panel – (only Giovinazzi and Stroll scored lower) – as Leclerc's debut season with Ferrari continues to progress a bit shonkily.
Dropping out and on the bubble
Kimi Raikkonen is the driver who falls out of the top 10 post-Monaco, his early-season consistency looking in danger of unravelling as Alfa Romeo continue to struggle for pace. Raikkonen hasn't fallen too far though and sits on the bubble, along with his old Ferrari team mate Sebastian Vettel, still to make an appearance in the Power Rankings this year despite having podiumed in half of 2019's races.
Disagree with our rankings? Tweet us your own top 10 of the season so far with the hashtag #F1PowerRankings.