Feature
F1 POWER RANKINGS: Which F1 returnee is the biggest mover after Hockenheim?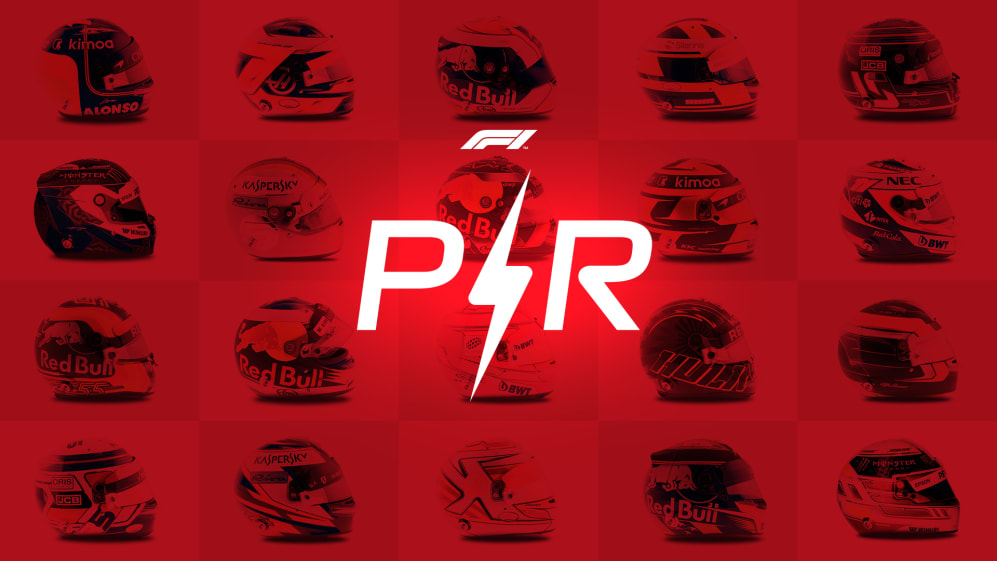 In a quite stunning German Grand Prix that, much like a Roman banquet, we're still digesting days later, there were some truly stand-out performances on display at Hockenheim this year. But which drivers impressed our panel the most? The scores are in…
HOW IT WORKS
Our five-judge panel assesses each driver after every Grand Prix and scores them out of 10 according to their performance across the weekend – taking machinery out of the equation

Our experts' scores are then combined to produce a race score. As the season progresses, these race scores are then averaged to produce a ranking which reflects driver performance

His second perfect score in three races was just desserts for Max Verstappen, who brilliantly weathered the literal storm in Germany to take Red Bull-Honda's second victory of the season. Verstappen's performance at Hockenheim also pulls his season average up to a phenomenal 45.7. Quite simply, no-one is operating at this guy's level as consistently at the moment.

Lewis Hamilton's average shrinks from 44.4 post Silverstone to 43.2, the five-time champion handed comfortably his lowest score of 2019 after a calamitous Sunday, while the feeling in the paddock was that it would likely have been Charles Leclerc, and not Hamilton, on pole on Saturday had things gone the Ferrari man's way. "A terrible, disastrous day" was how an under-the-weather Hamilton labelled his race performance. You said it, champ.

"I don't know why it doesn't taste good," said a disappointed Sainz despite crossing the line fifth in Germany. It was his best result of the year, but the Spaniard was hungry for the first podium of his career. Nonetheless, our panel saw the quality behind another fine weekend for the McLaren driver, with Sainz consolidating his third place in the Power Rankings, having now not taken a sub-40 score since China back in April.

Like team mate Hamilton, Bottas also receives his lowest score of the season after a race that saw him throw away what looked to be at least fourth place when he crashed less than 10 laps from the end. That was a pretty awful outcome with regards his championship hopes, on a day when Hamilton scored just two points (and those only following post-race penalties for both Alfa Romeos). Bottas holds onto fourth place in the Power Rankings – but significantly, if you averaged his performance since Canada, he'd currently sit P10 in the order.

Lando Norris joins Bottas in 'fourth equal' spot, despite his average shrinking after Germany from 40.3 to 39.6 after a weekend when he always looked to be one step behind team mate Carlos Sainz. He lost power while running P14 on Lap 25 of the race, at which point he had Daniil Kvyat ahead of him and Lance Stroll behind him, who went on to finish third and fourth respectively. So did Norris miss out on a chance to steal Stroll's fourth place? Either way, it's a moot point now. On to Hungary…

Charles dusted off his 'threw it in the bin' analogy (last brought out after qualifying in Baku) to explain his crash on Lap 27 that ultimately denied him the chance of what could well have been victory in Germany. Up until that moment, Leclerc's weekend from a driving side had been positive, the Monegasque leading FP2 and FP3 and looking well placed to claim pole until his car let him down in Q3. But the crash and resultant Power Rankings score give him his second-worst tally of the year, after the 30 he took at Monaco, meaning his average slips from 40.0 to 39.4.

An excellent race from the continually impressive Alex Albon sees the Thai driver handed his second-best score of the year. That's fair enough, really, considering that on a day when the likes of Leclerc and Hamilton were making errors, Albon, driving an F1 car in the wet for the first time, kept it on the island to take the best finish of his career. He confessed to being disappointed with that, given that his team mate made the podium – but our judges rightly rewarded a super effort from the 23 year old.

Anyone who's followed and sympathised with Daniil Kvyat's extraordinary career in the past few years was probably already feeling a touch verklempt when he found his way back onto the podium 11 races into his F1 renaissance. Then he told the world that his baby daughter had been born the night before the Grand Prix, and suddenly a lot of people had a bit of dust in their eyes that required their urgent attention. A hearty congratulations to Mr Kvyat on both podium and progeny, the Russian rightly claiming his best score of the year, dropping just three points from our judging panel, to help climb from 10th to eighth in the Power Rankings.

Kimi slips down a spot on the Power Rankings this week despite taking a still-respectable 42 points, garnered from his sterling qualifying effort to put himself fifth on the grid, before he eventually finished the race seventh on the road, surviving a trip onto the infamous drag strip that claimed the cars of Leclerc and Nico Hulkenberg. That P7, of course, morphed into 12th post-race once he and team mate Antonio Giovinazzi had been handed 30-second penalties for infringements at the start of the race. But a good weekend from the Iceman nonetheless.

George Russell has spent all 11 races this year in the Power Rankings, but he's coming under pressure from those behind, as he finds himself in 10th spot for only the third time this year, despite never having appeared higher than seventh. In truth, it wasn't Williams' smoothest weekend as they worked to dial in their new upgrades, while as luck would have it, on only the second occasion that Robert Kubica has finished ahead of Russell this year, it was enough to earn the Pole Williams' first point of the year, once the Alfas had been demoted. Verily, the Formula 1 gods are a cruel bunch…
Dropping out and on the bubble
No droppers-outers this week, but Sebastian Vettel's second-best score of the year of 42, for his P20 to P2 romp, sees the German get to within 0.1 of Russell's average, while he's 1.4 points clear of the next-best driver, Renault's Daniel Ricciardo. The worst performer from Germany was Sergio Perez, the Mexican receiving a race score of just 23 after his early crash, his average now down to a frosty 35.2 for the year.