F1 Tracks: Listen to Chris Lake's takeover playlist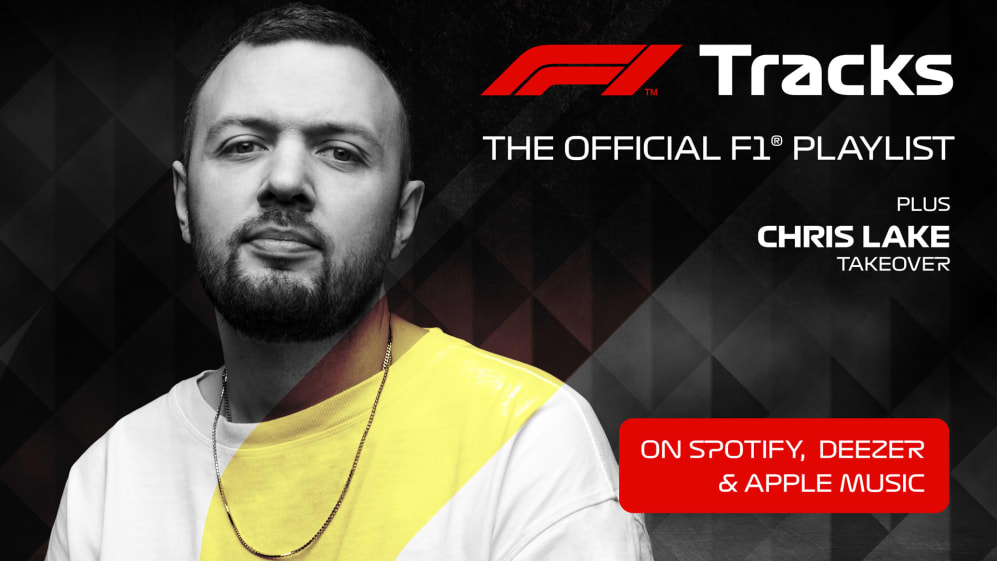 The latest F1 Tracks takeover has landed, as British producer/DJ and Formula 1 superfan Chris Lake curates a playlist of his favourite tunes.
Lake has cemented his status as one of house music's most compelling and successful artists, and as a lifelong F1 fan, he credits former world champion Nigel Mansell as an inspiration throughout his career.
His F1 Tracks takeover features tunes guaranteed to bring the party vibes, including the Shallow Child remix of Dua Lipa's Hotter Than Hell and Cloonee's Shake. When asked to suggest a song for the official F1 Tracks playlist, Lake put forward his brand new track I Remember.
Read the Q&A below to find out more about Chris Lake and his love of F1, plus listen to the full Chris Lake F1 Tracks takeover playlist on Spotify, Deezer and Apple Music.
F1 Tracks Q&A with Chris Lake
What's the best thing about F1?
I've always loved technology and engineering and I love the fact that F1 represents those 2 disciplines in a competitive setting that's so fast and extreme. It's exciting to watch. I've been a fan since I was a kid watching Nigel Mansell in the late '80s. I loved his story about putting everything on the line to pursue his dream and it inspired me throughout my life.
Any similarities between the buzz of F1 and buzz of live music?
Well, I'll tell you this, both cause me to lose sleep! I always watch every race live on TV and this is quite challenging when I'm finishing a show at 2 or 3am and the race is on at five or something like that. It normally means I get a couple of hours sleep and can't get back to sleep after the race. I'm often grumpy on Sunday evenings!
Favourite driver?
I'm torn. Of the current crop, I love Lewis [Hamilton] because he's a Brit and I'm proud of what he's done representing our country, but I also love Daniel [Ricciardo] because I've got to know him a bit over the last year or so and he's an absolutely epic human. So both those boys I guess!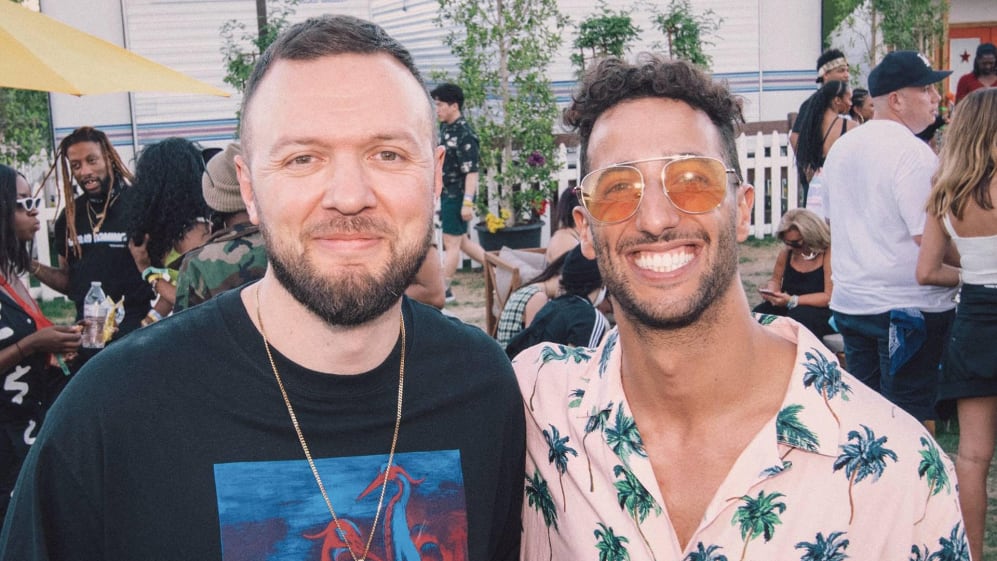 Favorite team?
I've always loved Mclaren personally. Watching [Mika] Hakkinen, Hamilton, [Kimi] Raikkonen etc was epic.
Favourite F1 track?
Interlagos, Brazil. I always enjoyed racing that one on the F1 games.
Please suggest a song for our playlist?
I'd choose my new single, I Remember, it's a great one for raising the energy of the room!
What are your favourite memories from following Formula 1?
I have two that stand out. Firstly, Murray Walker telling everyone he had a lump in his throat while Damon Hill crossed the line to win the world championship in San Marino in 1996 (to be fair, Murray Walker just talking is an epic memory in itself). Secondly, that mental finale to the 2008 season when Lewis pipped the championship in Brazil on the final corner. Absolutely mental scenes!
Which F1 driver do you think would make the best music artist and why?
Lando Norris - He's already shown he can hold a tune when he got over the radio and sung my buddy FISHER's Stop it track. He's got a head start over the others.
Listen to the full Chris Lake F1 Tracks takeover playlist on Spotify, Deezer and Apple Music.