Feature
F1 Tracks: Listen to Daniil Kvyat's takeover playlist and win prizes from AlphaTauri and Biffy Clyro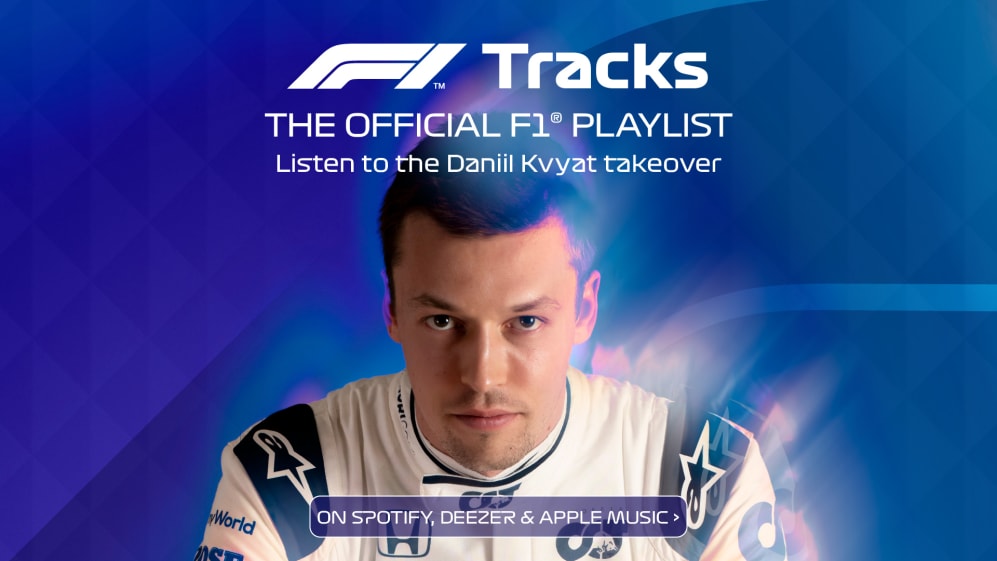 Our latest F1 Tracks playlist takeover ahead of the Russian Grand Prix comes from none other than home hero Daniil Kvyat, with signed goodies up for grabs courtesy of AlphaTauri, Fender and Biffy Clyro!
This is the soundtrack for Kvyat's home Grand Prix at Sochi, with the AlphaTauri racer aiming for his best finish in his sixth Russian GP appearance.
This is the soundtrack for Kvyat's home Grand Prix at Sochi, with the AlphaTauri racer aiming to better his best finish of fifth place – which he took back in 2015 – in his sixth Russian GP appearance.
The mix features hits from over 20 artists including Metallica's Whisky in the Jar, Ozzy Osbourne's Crazy Train, ABBA's Waterloo and Queen's We are the Champions – which he calls the perfect song to celebrate in his Q&A below.
F1 Tracks: Listen to Charles Leclerc's takeover playlist
Kvyat's playlist also includes a Biffy Clyro track. The Scottish rock heavyweights have launched an exclusive competition with AlphaTauri and Fender, live on F1.com now! You could win a Biffy Clyro-signed Fender guitar, a signed AlphaTauri race suit, top and cap signed by Daniil Kvyat and more great prizes! Click here to enter.
The full Daniil Kvyat F1 Tracks playlist can be found on Spotify, Deezer and Apple Music, and his Q&A is below.
Q&A with Daniil Kvyat
What was the first album you bought?
Kings of Leon – Only by the Night
Which artist dead or alive would you love to see perform live and why?
Kings Of Leon/Metallica/The Killers. Because of their energy! But it's difficult to choose only one.
If your driving style could be summed up by a song, which one would it be and why?
Motorhead – Ace of Spades
Who is the best artist you've seen live?
Elton John
If you were stranded on a desert island and were allowed to take three albums with you, which would they be?
Kings Of Leon – Walls
Avicii – True
Metallica – Justice For All
What's your guilty pleasure when it comes to music?
Rave music
You work hard on your fitness outside of the car. Which tracks really help push you through a workout?
Heavy metal/dance music
After a gruelling season, which tracks do you like to chill to during the off-season?
I like to find new artists in the off-season!
Which tunes do you blast through your headphones to get you in the zone before a race?
Last week it was Pixies – Where is my Mind?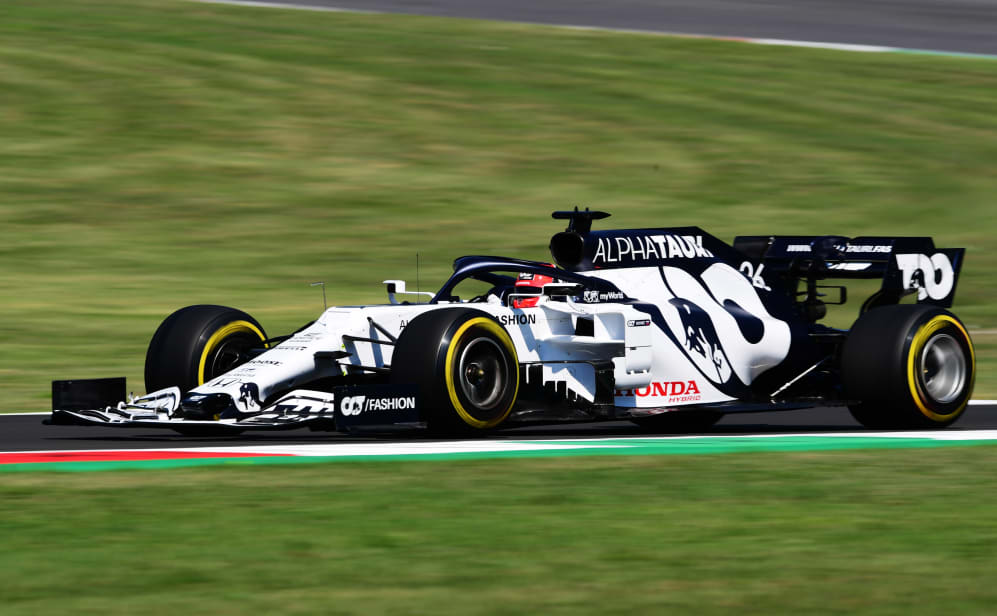 Which tunes do you like to celebrate to with the team after a successful race weekend?
Yes, I've got one. When I won the 2013 GP3 Series it was Queen – We are the Champions
What's on your playlist for when things haven't gone so well and you're alone in the motorhome after a race?
Gary Moore – The Loner
Suppose you are allowed music in the cockpit and you are hunting down a car for the lead of the Grand Prix in the closing laps. Which song do you listen to and why?
Men at Work – Down Under
You form a supergroup with three other F1 drivers – who do you pick, and who plays what?
Guitar and vocals – Me
Drums – Kimi Raikkonen
Bass Guitar – Valtteri Bottas
Who is your ideal act to bring the party and close the Abu Dhabi festival at the end of the season in style?
Bruce Springsteen or Gipsy Kings