F1 Tracks: Listen to Oliver Heldens' takeover playlist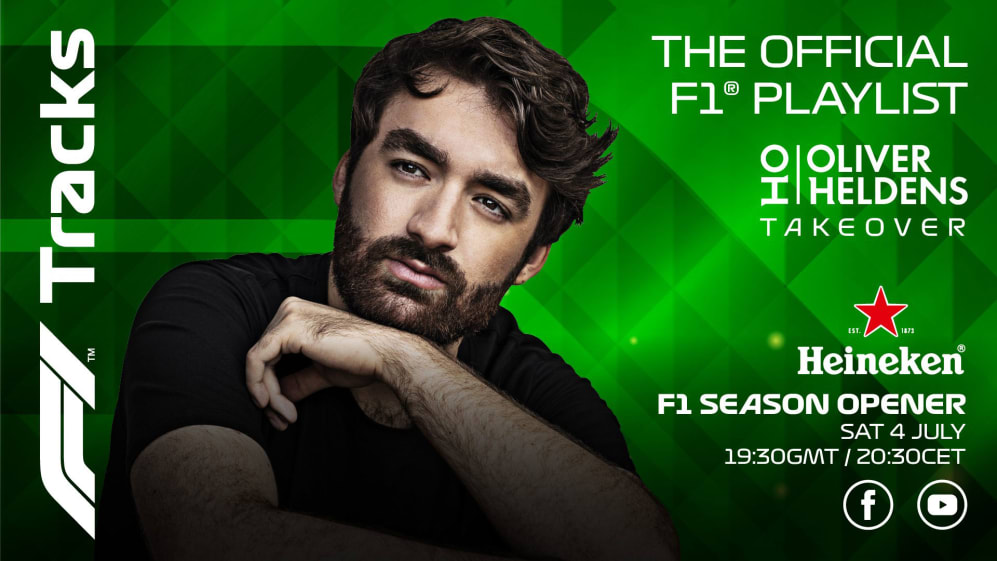 Listen to the latest F1 Tracks artist takeover from Dutch DJ Oliver Heldens, before he plays a live set ahead of the season-opening Austrian Grand Prix on Saturday. Plus, find out who his favourite driver is, and which Formula 1 star he reckons would make the best musician...
Who better to get an artist takeover from than the DJ whose live, online set on July 4 (YouTube) will celebrate the return of F1 in Austria?
Heldens hails from The Netherlands and broke through with international successes such as The Right Song and Fire in My Soul – and now the house DJ shares his favourite tracks to get us hyped for the Austrian Grand Prix.
His playlist includes some of his own adrenaline-pumping tunes including Details ft. Boy Matthews, plus tracks from Disclosure, Funkin Matt, HI-LO and more.
Scroll down to find out who Oliver Heldens' favourite F1 driver is, why he wants to hang out with Kimi Raikkonen, and more in the Q&A.
Listen to Oliver Heldens' F1 Tracks takeover on Spotify, Apple, and Deezer!
Oliver Heldens Q&A
What's the best thing about F1?
All that talent combined into an insane sport event with athletes, technology, innovation, strategy. It's not a one man show, it's a team effort. I really like that team spirit.
How excited are you to perform at the season opener?
Super excited! Same as F1, we artists have been waiting so long to perform again. The anticipation for it all to start again makes that first performance of the season a very special one. It's an honour to perform at the F1 season opening. Can't wait!
What are you most looking forward to about F1 returning Max winning the world championship…
Who's your favourite Driver
Max Verstappen, of course!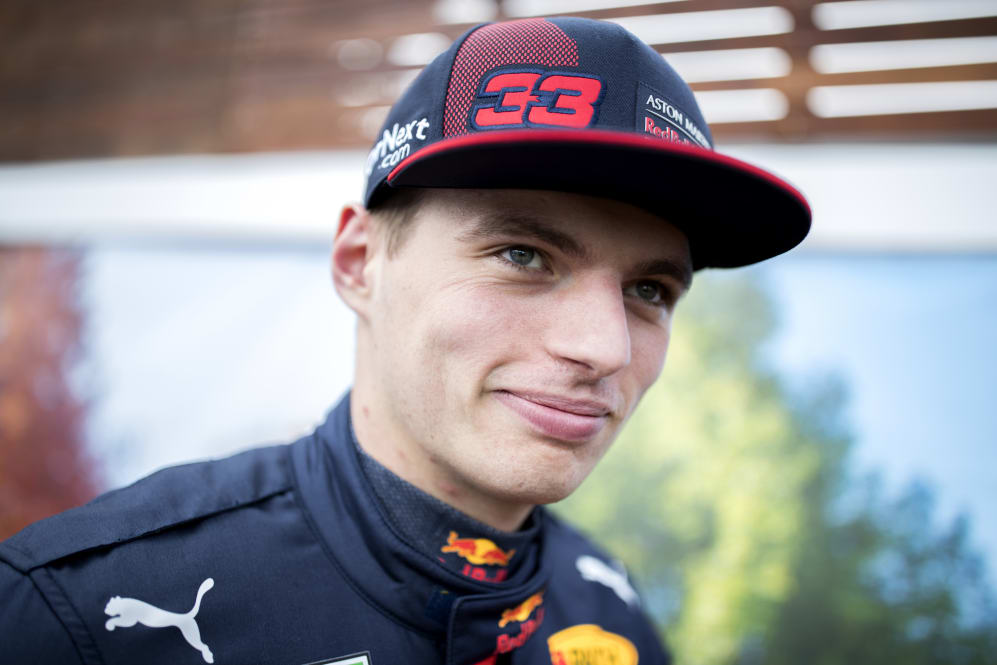 And your favourite Team?
Red Bull Racing!
What's your Favourite Track?
Suzuka, Japan. During a tour in Japan I was able to visit the track and learn about the historic races there. Also the atmosphere was amazing. It was a fantastic experience.
If you could pick one song to be the new F1 theme, what would it be?
Rave Machine!
What are your favourite memories from following Formula 1?
Max and his first victory in Spain. We as Dutchies are super proud of him.
Which driver do you think would make the best musician and why?
Kimi! I definitely could see him spending hours in the studio, no talking, just music, working on ice cold beats [winky face].
You could go to gig with 3 people dead or Alive who would they be and what artist would you go see
The Prodigy with my brother, my dad, Daniel Craig… can I bring Max too?