Feature
F1 TRACKS: Listen to Wilkinson's takeover ahead of the Azerbaijan Grand Prix
British DJ and producer Mark Wilkinson, better known by his surname, takes over the latest F1 Tracks playlist and talks about why he loves Formula 1 ahead of this weekend's Azerbaijan Grand Prix.
The London-based DJ burst onto the scene with his 2013 release Lazers Not Included, with 2017 release Hypnotic reaching #1 in the UK Dance chart, as did his latest 2020 album Portals, a collaboration with fellow DJ Sub Focus.
Wilkinson takes over the F1 Tracks playlist to get you hyped for this weekend's Azerbaijan GP, including tracks such as Keep Dancing with Amber Van Day, Krakota's Take Me There and Midnight by 1991.
Listen to Wilkinson's F1 Tracks playlist here, and scroll down for an exclusive Q&A.
Q&A with Wilkinson
What's the best thing about F1?
Just the excitement, engineering and how competitive the teams and drivers are. It's like the best of sport and engineering in one. I love it!
Any similarities between the buzz of F1 and buzz of live music?
I guess so. The adrenaline and energy of a festival crowd and an F1 race. But let's face it driving round an F1 track at 220mph is probably a bit more risky!
Favourite Driver?
Daniel Ricciardo.
Favourite Team?
Mercedes.
Favourite F1 Track?
It has to be Silverstone for the history and Monaco for the vibe and closeness of the track.
Please suggest a song for our playlist
I'm going to say my new single Keep Dancing. Both F1 and our music scene has been massively affected by Covid. So Keep Dancing represents the idea of 'keep going, keep pushing' and that we are nearly there!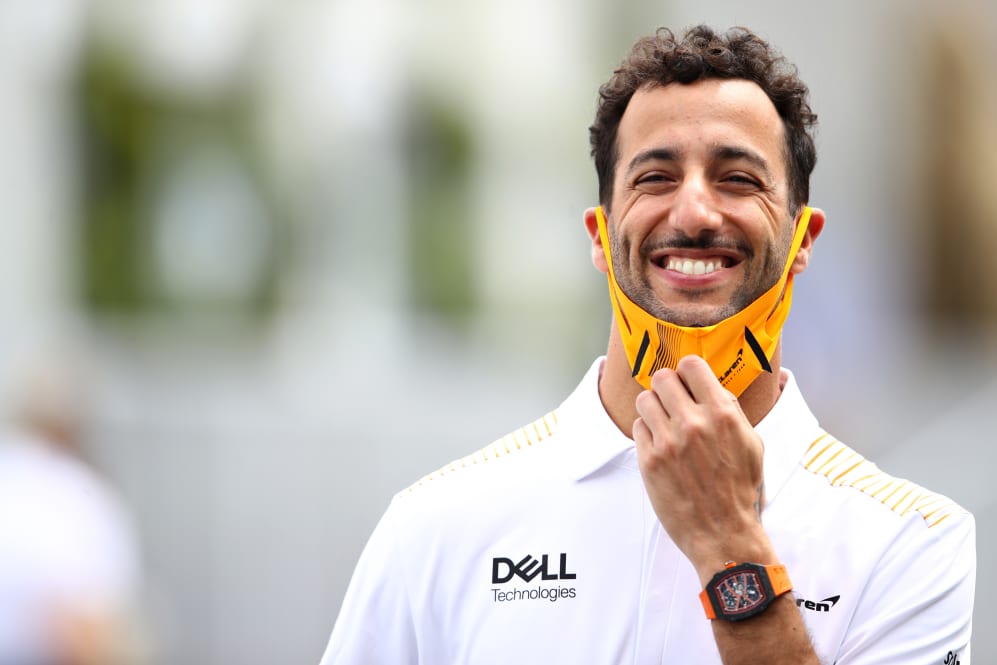 If you could pick one of your songs to be the new theme tune for F1, which would it be and why?
Machina because I actually sampled a car engine for the record. It's about power and energy.
What are your favourite memories from following Formula 1?
I guess watching Lewis become the driver and man he is. Watching him win his first Silverstone in 2008 was special! Also turning up at the Spanish Grand Prix on a stag do to find it was an alcohol-free event!
Which F1 driver do you think would make the best music artist and why?
I'm going to say Lewis because I know he makes music in his down time and has actually worked with one of my good friends who's an amazing songwriter!
You could go to a gig with three people dead or alive, who would they be and what band/artists would you go and see?
My partner, my brother and my cousin. I'd love to have watched Moderat on their final tour.
Tell us about your latest album?
It's nearly ready. Will be coming out next year and I think it's going to be my best album yet!