Ferrari letting Sebastian Vettel go is 'madness', says Button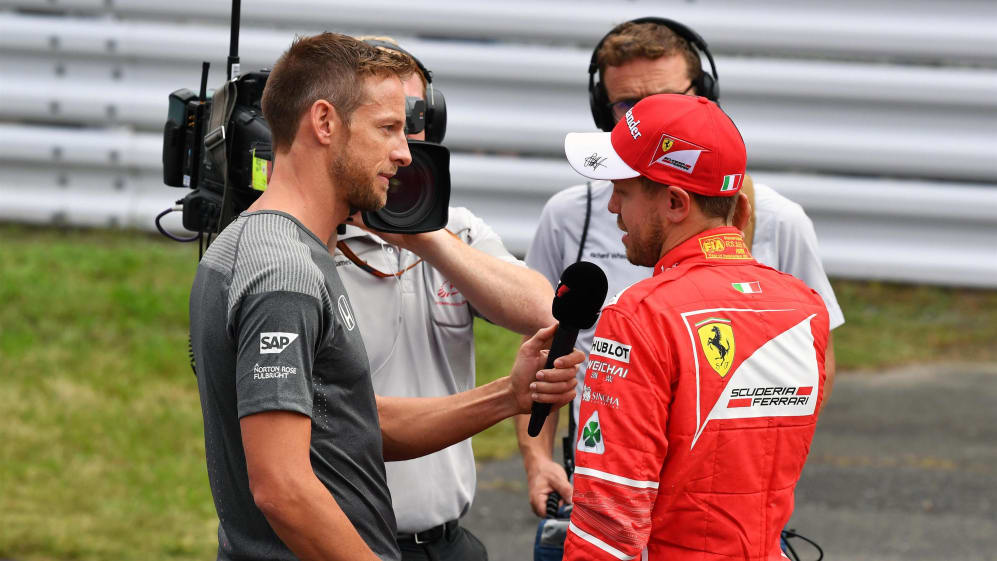 Jenson Button says he is "shocked" Sebastian Vettel is leaving Ferrari – and believes that if it was the team's call not to retain the German driver, the decision is "madness".
It was announced last week that Vettel would be leaving the Scuderia at the end of the current season, bringing to an end what will be a six-year partnership by the time he finishes his spell with the team.
Vettel and Ferrari issued a joint statement last Thursday confirming the move but Button, who raced against Vettel in F1 for a decade, said if it was Ferrari's decision to end the relationship it was "a really strange choice".
ANALYSIS: Why Vettel and Ferrari broke up – and what happens next
"If he was pushed, for me it's madness," Button told Sky Sports F1. "[He's] a four-time world champion. I think he showed his speed last year. He had a tough moment in the season when Charles [Leclerc] was performing really well and I think that hurt him a little bit mentally.
"But he came back really strong, and he's just somebody you would definitely choose to put in your car if you had an F1 team.
"There must be more to it. I don't know if Ferrari are going down the route of not wanting two number one drivers or what but it's a really strange choice for me and I'm still shocked by the decision of Sebastian not being in a red car."
Where to next for Vettel? We look at the options for 2021 for the departing Ferrari star
Button also suggested the timing of the decision was odd. "We'll have to see how it plays out, but it's just a weird time at the moment. We've not seen an F1 car in months and to make driver choices at a point when drivers haven't been driving is really unusual," he said.
"Normally it's mid-season and you see how the guys are performing in that year. Vettel could have been four, five wins in at this point in time and then I'm sure the decision would have been very different."
Button has been vocal about how highly he rates Vettel in the past, recently naming the four-time champion as one of the six best drivers he raced against during his 17-year career, along with the likes of Max Verstappen and Lewis Hamilton.