Feature
POWER RANKINGS: Which former champion has fallen out of the top 10 after Russia?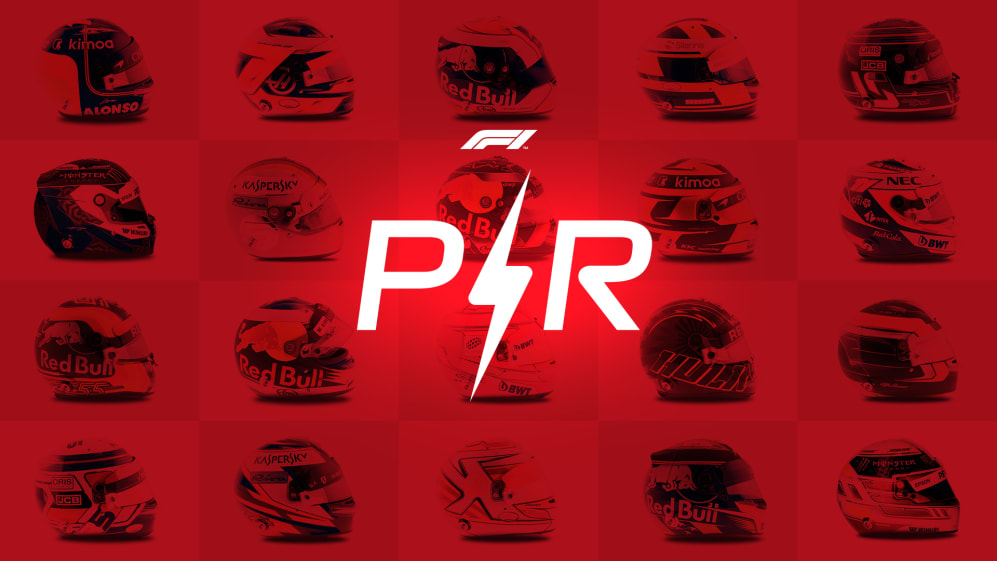 Lewis Hamilton may have manoeuvred Mercedes on their way to their sixth straight Russian Grand Prix victory – but which drivers impressed our expert Power Rankings panel the most in Sochi? The scores are in…
HOW IT WORKS
Our five-judge panel assesses each driver after every Grand Prix and scores them out of 10 according to their performance across the weekend – taking machinery out of the equation

Our experts' scores are then combined to produce a race score. As the season progresses, these race scores are then averaged to produce a ranking which reflects driver performance

Max stays P1, although another sub-40 score – this, remember, is the driver who didn't score less than 40 from Australia all the way to Hungary – means his grip on the top spot is starting to slacken as his average slips below 44. It was still a solid performance to get from P9 back to P4 by the race end, but that Russian podium still eludes both him and Red Bull.

His first win since the Hungarian Grand Prix was hardly a Hamilton tour de force masterpiece. But it was wily, gritty, and it ended up with him coming away with a perfect points haul of 26, and surely one and a half hands on his sixth drivers' trophy. Far more importantly, though, he's now just 0.5 behind Verstappen in the Power Rankings, and looking well-placed to re-take the top spot that he's held just once this year, after the French Grand Prix.

A superb weekend from Senor Sainz saw him claim the highest Russian race score of any driver on the grid – and his joint-highest of the season, along with his scores from Monaco and Austria – converting a fantastic fifth on the grid to a similarly impressive sixth at the race end, once he'd been superseded by the out-of-position Red Bulls. The score means he regains a buffer in third place over the previously fast-climbing Charles Leclerc.
READ MORE: 'We executed everything perfectly' says Sainz after sixth in Sochi

Speaking of Charles Leclerc, although his third win in four races may have eluded him, his fourth pole on the trot on Saturday was fantastic. Had the cards fallen a little differently in the race, it could well have been the Monegasque in prime position for the victory when team mate Sebastian Vettel retired. Either way, another sure-footed performance means Leclerc takes his fourth 40+ score in a row.

Perhaps half a step behind team mate Sainz all weekend, but that still added up to another strong weekend from Lando Norris, as he took his third 40+ score in four races since the summer break, meaning he remains in striking distance of Leclerc's fourth place in the Power Rankings.

A decently-punchy fightback from Alex Albon from Sochi's pit lane to P5 at the race end – which, on paper, is even better than what team mate Verstappen managed in the same race last year – sees Albon handed a race score of 41 to boost his season average by 0.2. Still a feeling that we're yet to see a race from the Thai driver to prove to Red Bull that he's the obvious choice to put in the car for 2020 – but a fine performance nonetheless.

You have to go back to Great Britain for the last time Valtteri Bottas took a Power Rankings race score above 40. We might have expected it at Sochi, a track the Finn thrives at, and yet he never appeared to be working in the same sphere as Hamilton all weekend. Still, did well to hold off Leclerc's fresh-rubbered attack and claim second place, which in turn helped him to gap the Monegasque for P2 in the drivers' standings.

Considering all the misfortune that tried to derail Daniil Kvyat's Russian Grand Prix weekend – and there was certainly a lot of it – the home hero declared himself well-pleased with his fightback to 12th in the race, as he ended up just a few seconds away Nico Hulkenberg's final point-scoring Renault. It was enough to keep Kvyat treading water at P8 in the rankings.

Declared his qualifying lap – which saw him circulate the Sochi Autodrom over a second quicker than out-going team mate Robert Kubica – one of his best of the season, but George Russell's Russian Grand Prix ultimately ended with his first mechanical failure of the season, when he speared into the barriers on Lap 27. That led to Russell taking his second score of 35 in a row, as Williams' challenging season limps onwards.

Sergio Perez pile-drives his way back into the top 10 following a fine Russian Grand Prix that saw the Mexican handed the joint second-highest race score (along with Hamilton), having manoeuvred his Racing Point from 11th on the grid to seventh by the race end. It's worth noting that if you average the drivers' scores since the summer break, Perez would currently be fourth in the standings…
READ MORE: 'We were just perfect' in Russia, says jubilant Perez
Dropping out and on the bubble
Kimi Raikkonen falls out of the top 10, and falls hard, even dropping below 11th-placed Sebastian Vettel after being handed his worst score of the season in Sochi – a 25. Vettel, meanwhile, sits just 0.2 off Perez, meaning a good race in Japan from the four-time Suzuka winner could see him slide his back into the top 10 for the first time since the Austrian Grand Prix.