Feature
Thursday's Hot Topic: Mixed emotions as long F1 season nears its end
So here we are, after 20 races across 20 countries, we've reached the crescendo to the 2019 Formula 1 season. We've had title celebrations, team mate collisions, shock podiums and heart-breaking spins and as a result, the feeling in the paddock on Thursday in Abu Dhabi was mixed…
There's always an 'end of the school year'-type vibe on Yas Island, with an extra spring in the step of those who have clocked up tens of thousands of steps working the F1 paddock over the course of the season, as their winter break – and the prospect of not seeing an airport for a couple of months – edges tantalisingly close.
READ MORE: Bottas to start Abu Dhabi season finale from back of the grid
The warm desert weather certainly helps, too, and with both championships decided, the tension has drifted away. For some, the end of the year can't come soon enough, others will want it to continue as they have momentum, and then some are undecided.
It is exhausting, as we travel nearly every weekend, so it is nice to know soon you can stay away from airports over Christmas for a month or so
Nico Hulkenberg is one of those in the last group. The German is set to be beaten by a team mate (in this case Daniel Ricciardo) for the first time since joining Renault, in what could well be his last in Formula 1 after losing his drive and failing to make a deal happen elsewhere. Hulk, though, was in a positive frame of mind on Thursday.
"I'm excited that it's the last Thursday for a while," he said with a smirk. "For anyone it's the last race of the year so you always have that kind of feeling but obviously I also have that kind of uncertainty in the future but I'm fine with it, to be honest, it's not new. I've known for a while that this was coming but I'm fine about it.
READ MORE: Kubica set to combine DTM race seat with F1 support role
"Also part of me is kind of excited about the times ahead, to close this chapter and open a new one. What might happen and might not happen in the future, I don't know, nobody knows right now. But for me it's good just to get away for a while and disconnect from racing for a few months and then see what I'm up to, where my head is and my heart, and reassess."
Over at Red Bull, Alexander Albon is more in the 'don't let this end' camp, despite seeing a first podium finish snatched from his grasp last time out in Brazil, when Lewis Hamilton tipped him into a spin. His focus is on a strong race in Abu Dhabi and then getting some valuable running in the post-race two-day test that follows next week so that he can start to get on closer terms with team mate Max Verstappen.
"I definitely want to end this season strong, that's the goal," said the Red Bull driver – who scored points in all seven of his first races with Red Bull before his Brazil DNF. "I've done seven or eight races now with Red Bull and even coming from Brazil I feel like there are some things I've learned.
READ MORE: Vettel to arrive late to Abu Dhabi following birth of third child
"I've been feeling that it's been getting better and better but there's still the gap there which I want to close up. Another race and more laps for experience and then we have the tests after that to work on it. I want to be finishing strong and having a good direction for next year."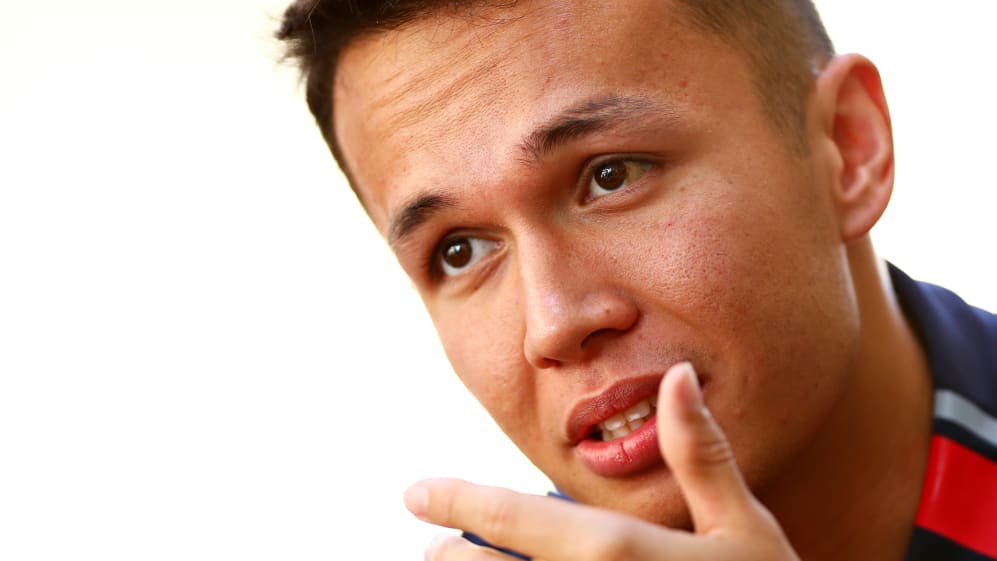 Sergio Perez still has something to fight for – a top-10 finish – but he's already got eyes beyond the winter break and on next season after a disappointing campaign for Racing Point, a team who are used to heading the midfield rather than struggling in it.
"Although it's been a very difficult year in terms of pace, a slow start and so on, we can still finish inside the top 10 in the drivers' championship," he said. "So that's our main target to finish in the top 10 and start from there. I cannot wait already for 2020, I think it's a big year ahead for us."
Haas will be keen to see the back of this year, having found out early on that they had gone in the wrong direction with the car and it would be irretrievable during the season, but rather than that letting that disappointment get them down, they're pretty optimistic about their chances next year.
"The team have learned a lot this year, not in terms of results, but in terms of performance," said Kevin Magnussen. "Overall, the team has done a really good job this year and really stepped up. Obviously, we've had a difficult car, but that's really how the team has proved itself this year, in terms of how we've worked with the car and worked around the problems we've had.
"We've had a much more difficult car than, say, 2017. I think we've handled things much better and gotten more out of it. Also, it's allowed us to be much better prepared for next year. We've come a long way and we all feel pretty excited about next year."
READ MORE: Why Williams chose Nicholas Latifi for 2020
Daniel Ricciardo's first year with Renault, having left the comfort of the Red Bull family that had brought him into F1, has failed to deliver the highs he will have hoped for when he signed on the dotted line – so it's no surprise he's looking forward to some winter sun back home in Australia. But he doesn't think he'll be alone.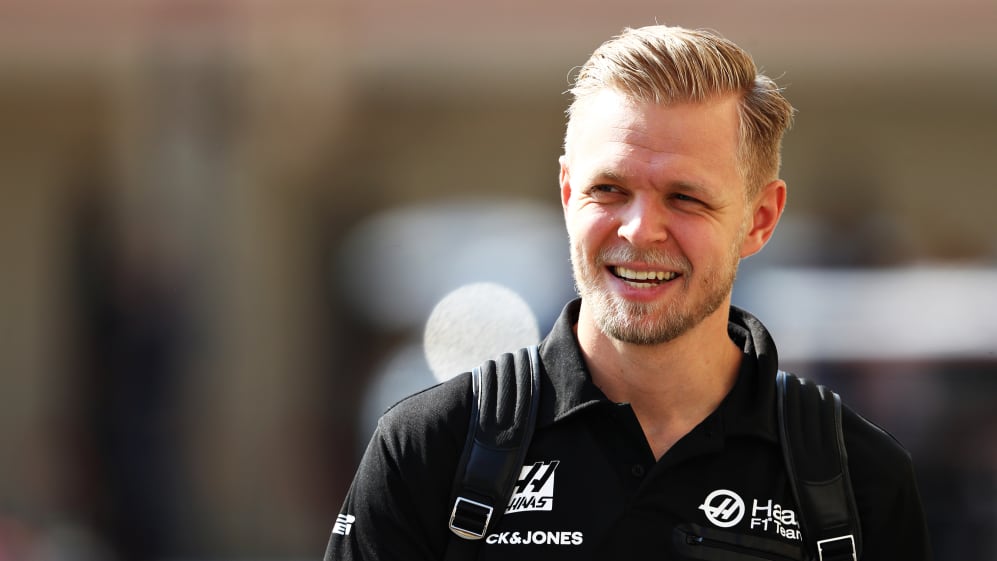 "If you are any other team other than Mercedes it is a relief to put a line under the season," he said. "You feel a bit of everything at the end of a season. It is exhausting, as we travel nearly every weekend, so it is nice to know soon you can stay away from airports over Christmas for a month or so. That is good.
"From a work point of view, especially this year for us – some highs, some lows – we will be happy to say 'let's put this behind us' and pool what we have learned for next year. It is nice feeling finishing a year off – and finishing it in the sun."