Feature
HALF TERM REPORT: Alpine – Will the managerial reshuffle provide a spark after a difficult first half of the year?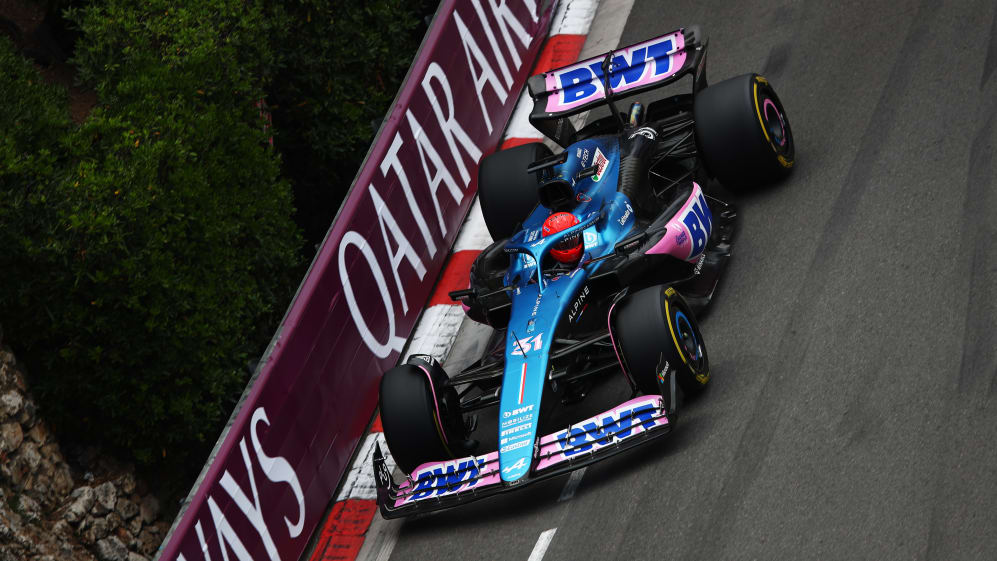 After a strong fourth-place finish in the championship last year, expectations were high at Alpine heading into 2023. But results have been going against them, rivals have taken huge leaps forward, and with dramatic managerial changes being made it has been a less than ideal year for the team. Here's their half term report...
Best Finish
Esteban Ocon – 3rd in Monaco
Esteban Ocon scored a thoroughly impressive third place finish in Monaco, which gave Alpine their first podium of the season and their best result of the year – although Pierre Gasly did also finish third in the Belgian Sprint.
After a solid start from third on the grid, Ocon held off Carlos Sainz in the early stages. He was then left in a straight battle with both Mercedes drivers for the final spot on the podium, and he put his defensive skills to good use to take third place.
HALF TERM REPORT: Alfa Romeo – Where do they stand after dropping down the pecking order in 2023?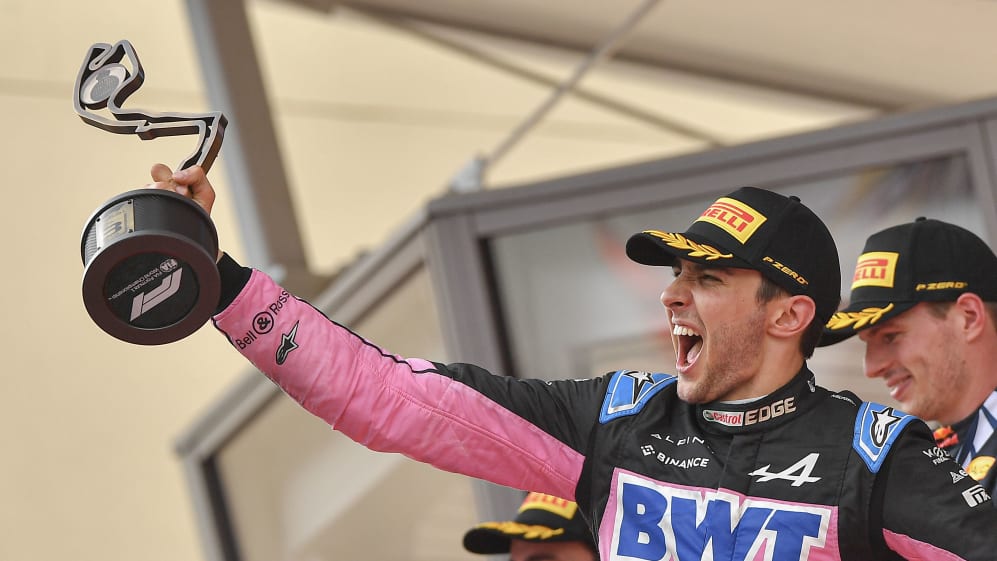 Qualifying head-to-head
Esteban Ocon 6-6 Pierre Gasly
Last season, Ocon was closely matched with his team mate, Fernando Alonso, in qualifying and that has continued this year, with he and Pierre Gasly tied at six apiece in qualifying after the first 12 races of the season.
Both have qualified as high as fourth, with Ocon doing so in Monaco – although he was promoted to third – while Gasly did the same at the next race in Spain, although he was demoted to 10th after getting a six-place grid drop for impeding twice.
HALF TERM REPORT: AlphaTauri – Can a mid-season driver change lift them off the bottom of the table?
However, the minute difference in qualifying stats between the two drives can be found in Q3 appearances. Gasly holds the slight edge, having made it into Q3 on seven occasions, while Ocon has done so six times.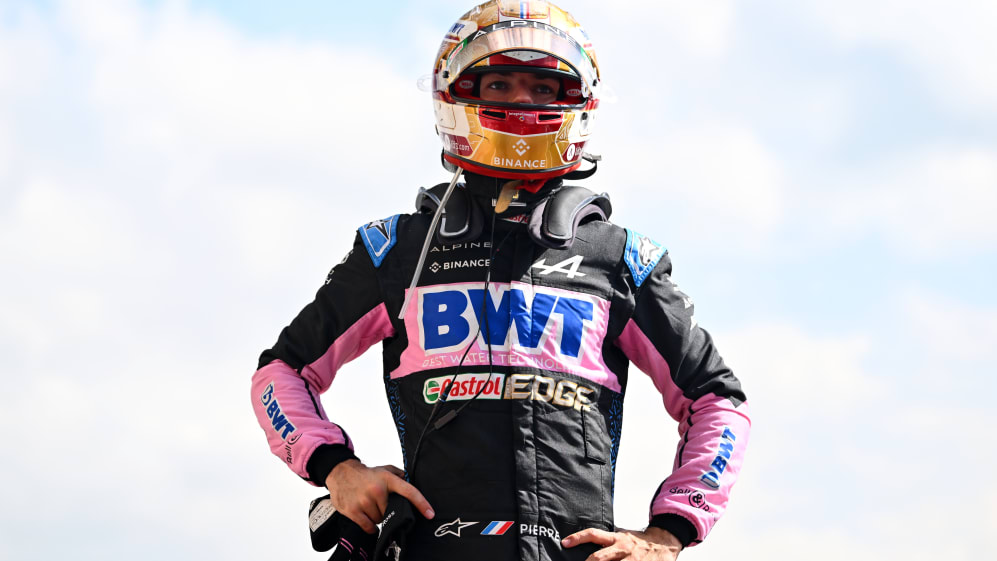 Race head-to-head
Esteban Ocon 5-4 Pierre Gasly
Ocon does however have the slight edge over Gasly in race trim, although both drivers have had their fair share of unfortunate mechanical issues and incidents on a Sunday this year.
A couple of those retirements have been reliability issues, while others have been race-ending collisions, a couple involving the pair – as Ocon and Gasly crashed into each other in the closing stages in Melbourne and on the opening lap in Budapest.
READ MORE: Famin explains Alpine's 'phase two' reshuffle as he stresses changes will have 'no impact' on car development
As previously mentioned, Ocon's third place in Monaco is by far the team's best result of the season. But that Monte Carlo weekend also proved successful for Gasly, as his seventh-place finish is his best result with the team so far this year.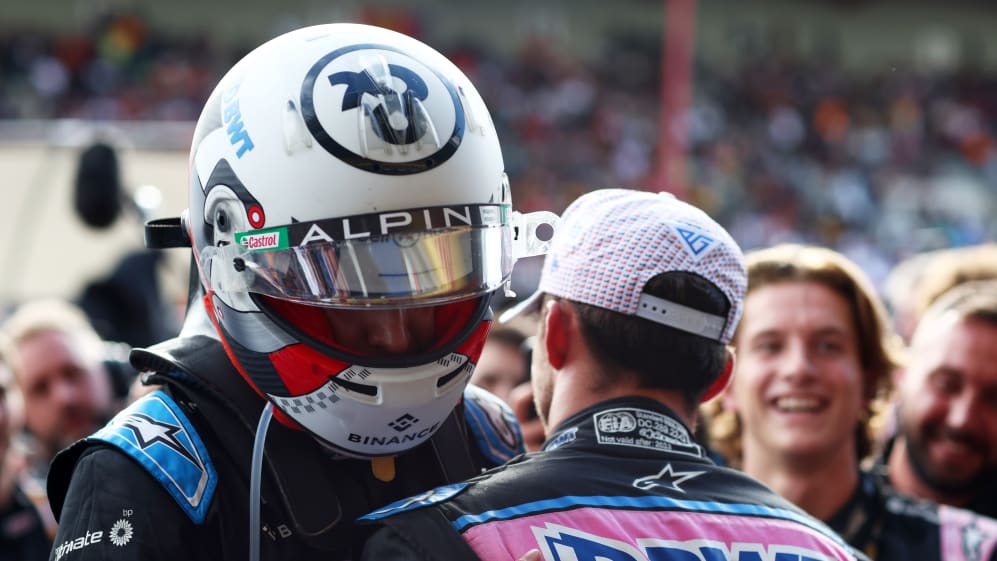 Best moment
Ocon's performance in Monaco is most definitely the best moment of Alpine's season so far, as it was not just about his race day display. The French driver put in a barnstormer of a final lap on Saturday that put him on provisional pole.
It took some special laps from the likes of Max Verstappen, Fernando Alonso, and Charles Leclerc to beat his time, before he was later promoted to third on the grid – after Leclerc was demoted down the order for impeding.
MY UNTOLD STORY: Six inspirational people share their amazing journeys to working within Formula 1
And he used that promotion, the tight nature of the Monte Carlo street circuit, and his impeccable defensive skills to keep Sainz behind in the early stages. He then was forced to use those skills once again in wetter conditions to keep Lewis Hamilton and George Russell behind.
This sealed third place for Alpine, and with that came jubilant celebrations in the garage and underneath the podium, with the French outfit sealing their first podium finish since the 2021 Qatar Grand Prix.
Worst moment
Gasly and Ocon have had two race-ending collisions, but their accidental crash at the Safety Car restart in the late stages of the Australian Grand Prix saw both out of the action, and without points for the team
At a standing start following a late red flag, Gasly starting in fifth, and Ocon in 10th, the duo collided after the former went off the track and re-joined in front of his team mate. This prompted contact and saw both drivers end up in the barrier, and with extensive damage to make matters worse for the team.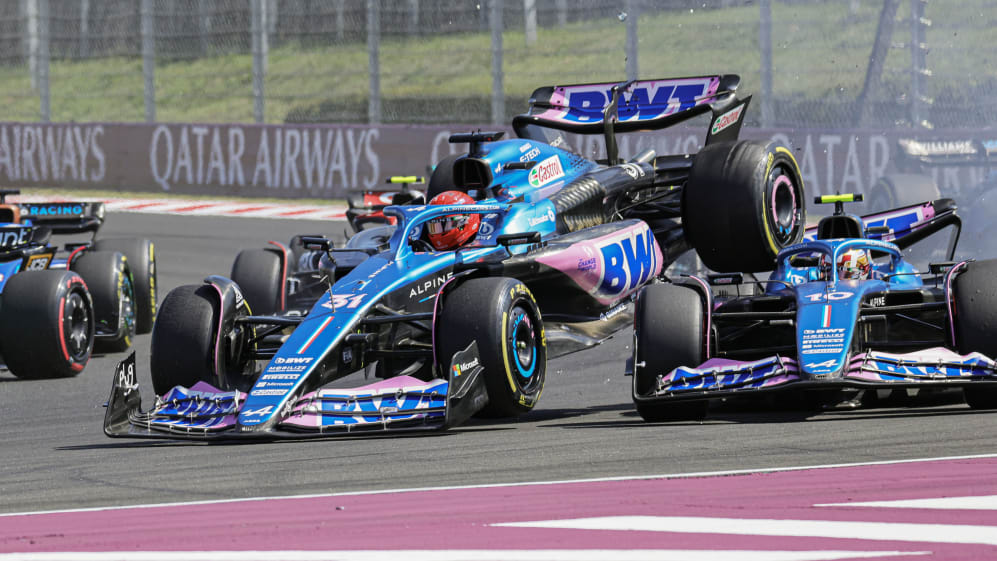 Going forward
As things stand, Alpine are now the sixth fastest team on the grid, with McLaren and Aston Martin having leapfrogged them in the constructors' championship. So, their goal will be to try and get to fourth in the standings.
For that to happen, they will be hoping to have much cleaner weekends than they had in the first half of the season – with Ocon failing to take the chequered flag at four races, one more time than Gasly.
READ MORE: Our writers look back on 2023 so far and predict what's to come in the second half of the season
Alpine will need to score points also, and they will be looking to get back into the top 10 mix on a more consistent basis. Both drivers finished in the points six times in the first half of the season, which is a big drop off from last year.
By the halfway stage of the 2022 season, Ocon had scored points on 10 occasions – while Alonso did nine times. They will be hopeful that they can regain a similar sort of form in the second half of the year.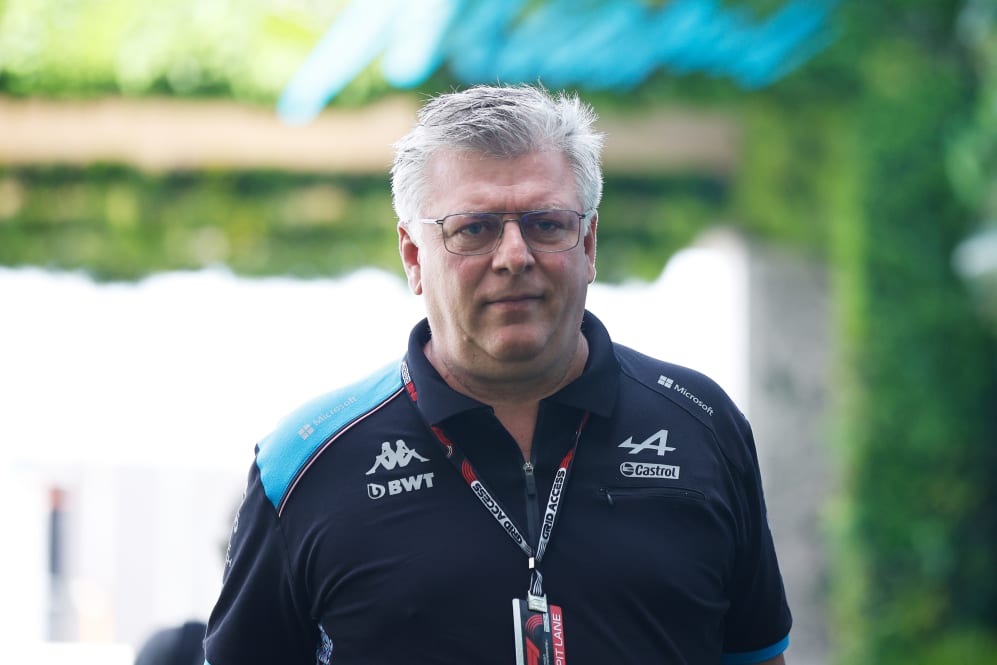 Lastly, one of the main talking points after the summer break will be centred around the leadership at Alpine. With CEO Laurent Rossi, Team Principal Otmar Szafnauer and Sporting Director Alan Permane all leaving their post, Alpine will need to replace them as soon as possible to bring some clarity to the rest of the team.
Along with that, with Pat Fry having left his role as Chief Technical Officer to take up a similar role at Williams, his position will also need to be addressed. Expect a lot of major moves from the French team in the second half of the year.