Feature
Hamilton vs Verstappen and Russell in the hunt for points: What To Watch For in the Styrian GP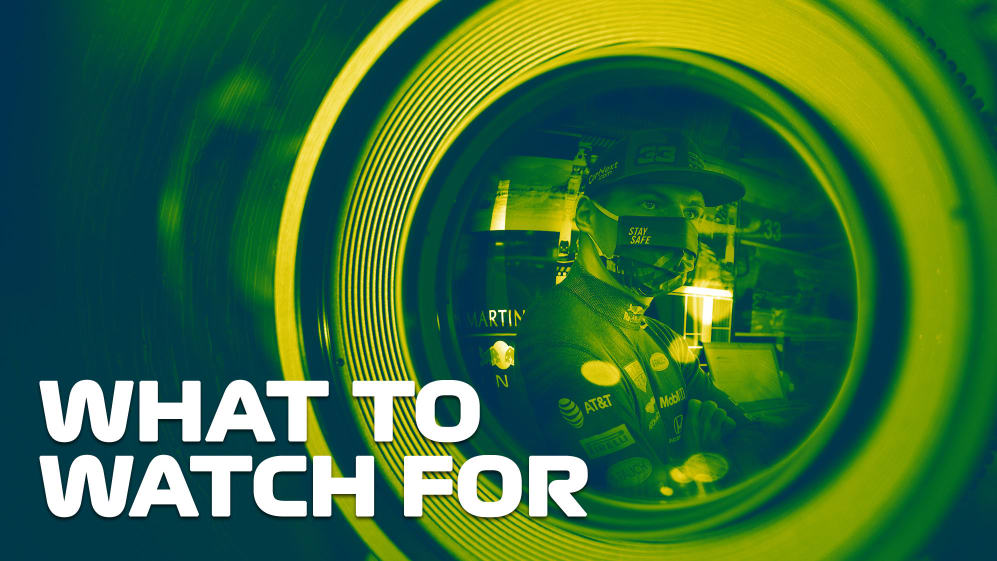 From a mouthwatering match-up on the front row to a mixed up grid further back, and Ferrari's upgraded car to George Russell looking to open his point-scoring account, we highlight five key topics to keep an eye out for as we go racing for the second consecutive weekend at the Red Bull Ring…
Hamilton versus Verstappen
The front two were in a class of their own in qualifying
Qualifying was an absolute treat as we saw two incredible talents fighting it out for pole position in the wet. But after being so closely matched in Q1 and Q2, Lewis Hamilton had too much for Max Verstappen in the top 10 shootout, ending up a full 1.216s ahead as Verstappen spun away his chance at improving.
READ MORE: 'I love these days', says Hamilton after 'close to perfect' wet-weather pole lap
Still, after Hamilton was only fifth on the grid last weekend following a penalty, this time round we will see the pair line up side-by-side as they both look to respond to Valtteri Bottas' win from the first race. On that occasion, Verstappen's race potential was hidden somewhat as he retired early on, but Mercedes held an advantage until gearbox issues caused concern for both cars.
Red Bull and Honda are confident Verstappen's problem had been addressed, but there is uncertainty about whether Mercedes will face similar trouble when put under pressure, so Verstappen will look to keep Hamilton on his toes and force Mercedes to use all the kerbs that proved so damaging to their car last weekend.
Racing Point out of position
Perez dropped out in Q1 and Stroll in Q2
Racing Point have looked quick throughout 2020, but they have yet to pull out the final result to show for it. Lance Stroll retired last weekend and Sergio Perez faded on old tyres late on, but things still looked encouraging as Perez topped the times in FP1 on Friday.
READ MORE: Perez rues red flag as Racing Point's pace disappears in wet conditions
Unfortunately, wet weather did not open up opportunities for the team as Perez was eliminated in the first part of qualifying and will start from 17th on the grid. It wasn't much better for Stroll as he failed to progress in a very competitive Q2, and the Canadian will line up in 12th spot.
Both will still be targeting points in a dry race from there, but as last weekend showed, there are a number of quick cars in the midfield who can make life difficult. It's going to take some aggressive overtaking to give Racing Point the result they feel their pace deserves.
Are Ferrari any better in race trim?
The SF1000 has been updated this weekend
Speaking of car pace, Ferrari are a team to keep an eye on when the lights go out, even if they are starting from worse positions compared to last weekend. On that occasion, Sebastian Vettel dropped out in Q2 and Charles Leclerc advanced, but this time the roles are reversed.
Leclerc starts 14th after a grid penalty while Vettel could only manage P10, but wet conditions did not allow us to see the full potential of Ferrari's upgrades. After the disappointing start to the season, the team responded well to fast-track new parts that were originally scheduled for Hungary, getting some on the car this weekend.
READ MORE: 'We just weren't quick enough' – Ferrari drivers bemoan lack of speed after another lacklustre qualifying
There were some promising signs in Friday practice and the aim will be to give the drivers a more competitive car to race with. How they fare when trying to fight through the midfield could be telling about the direction the team are heading in, and a big result can't be ruled out given how Leclerc managed to deliver an impressive second place last weekend.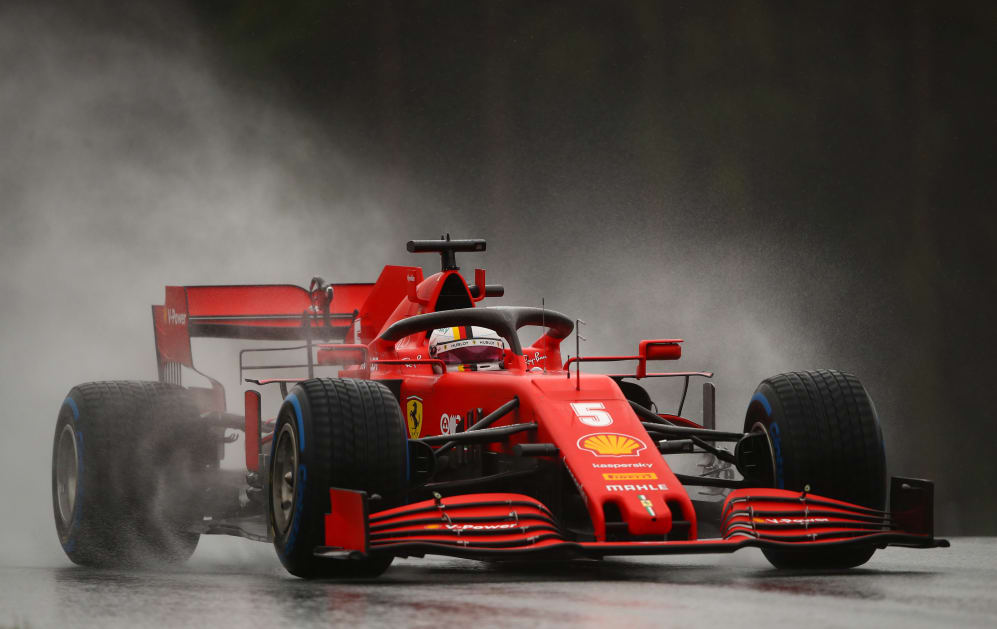 Russell chasing his first points
The Williams driver reached Q2 for the first time on Saturday
We might be asking a bit much of George Russell here, but we don't think he's going to be satisfied with only achieving one milestone this week. Williams have looked more competitive in 2020 and are closely matched with Alfa Romeo and Haas. That meant a chance of getting out of Q1 and Russell duly delivered for the first time in his F1 career.
READ MORE: 'It felt incredible' – Russell revels in starring debut Q2 appearance with Williams
Even if wet weather helped, it was a highly impressive performance from the 2018 Formula 2 champion as he finished the session within 0.1s of tenth-placed Vettel and a spot in Q3. While he was 12th, Russell will start from 11th due to a penalty for Leclerc and his next target will be the first points of his career.
Team mate Nicholas Latifi finished in P11 last weekend as a result of an attritional race, and Russell's starting position puts him right in the mix. Regardless of the end result, it will be great to see a young talent fighting right in the heart of the action after a frustrating rookie year.
Strategic freedom in new conditions
Teams can pick the tyres they want to start on
Last week we had the strategic intrigue of Max Verstappen starting on medium tyres compared to the rest of the top 10 on softs – but this weekend the unknowns are far bigger, because we don't already know who will start on which compound.
Drivers have to start the race on the tyre they set their best lap in Q2 on if it's dry, but because qualifying was a fully wet session they have complete freedom to pick their strategy on Sunday. That means we are likely to see a number of drivers starting on the medium tyre, but in turn that could mean a few gamble on softs in order to try and make up positions at the start.
READ MORE: 'It was on the edge, but that's racing' – drivers pleased qualifying went ahead despite wet conditions
What poses another challenge when making that decision is the track conditions, with Sunday set to be far colder than the temperatures we saw on Friday as teams completed their long runs, meaning tyre life will change. A harder compound can be tougher to warm up and get maximum performance out of quickly, so a softer tyre at the start might have an added benefit.
The one-stop strategy, switching from soft or medium to hard, was the way to go before all the Safety Car interruptions a week ago, but lower temperatures could also open up the opportunity to complete the race on one set of softs and one set of mediums.
With three different one-stop strategies all looking closely matched, it will be interesting to see who goes in search of gains in the opening laps – and who targets a strong finish.