'I didn't expect him to be so open with me' – Perez pays tribute to Albon after first Red Bull win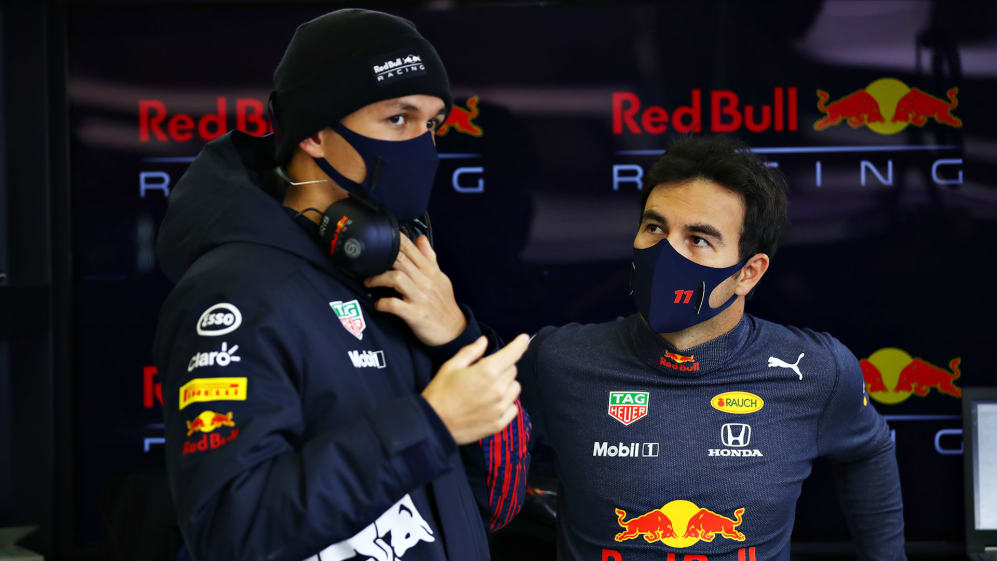 You'd have forgiven Red Bull test and reserve driver Alex Albon for jealously guarding his secrets from Sergio Perez, after his race seat at the team was taken by the Mexican for the 2021 season. But speaking after his first Red Bull win at the Azerbaijan Grand Prix, Perez paid tribute to his predecessor, saying how much he'd appreciated the advice he'd received from Albon since joining the team.
Albon was promoted to the Red Bull seat midway through his first season in F1 in 2019. But despite some occasional strong performances from the Thai driver, Red Bull took the decision at the end of 2020 to replace him with the out-of-contract Perez, keeping Albon on as a test and reserve driver instead.
READ MORE: 'Phenomenal' Perez 'ahead of expectations' after Azerbaijan victory, says Horner
And following his maiden Red Bull victory at the Azerbaijan Grand Prix – where Perez was cheered on the podium by team mate Max Verstappen, despite the Dutchman having retired from the lead after tyre blowout five laps from the end – Perez was asked about the team spirit in Red Bull, with the Baku winner taking the opportunity to praise both Verstappen and Albon.
"I think we've got a pretty good team," said Perez. "I think what Max did [when I was on the podium] was great to see. He really deserved the win, he did everything perfect that weekend, he was just very unlucky, so it was really his win.
"And Alex as well," Perez added. "He's putting so much work into the simulator, with the engineers.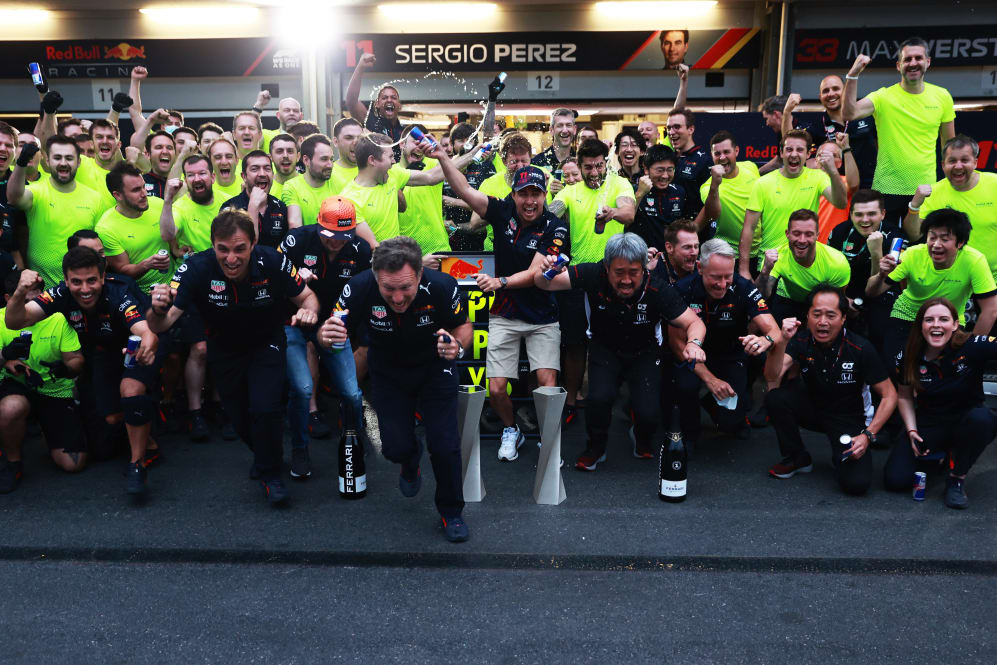 "I remember when I came here, you wouldn't expect from him to be so open, in a way, with me," Perez added of Albon. "But he explained to me all the issues that he'd had, how the car works and that was very nice, since day one, to have from him, so I really appreciated that, and I appreciate the work that he's putting weekend after weekend with the team, with the simulator.
"This is teamwork, and ultimately we are there thanks to every single individual in the team."
READ MORE: Albon says he's 'ready to take anyone's space' as he stays sharp on reserve duty
Albon ultimately lost his seat at Red Bull due to not being able to get on the pace of Verstappen consistently, both in qualifying and the races, during his year and a half with the team.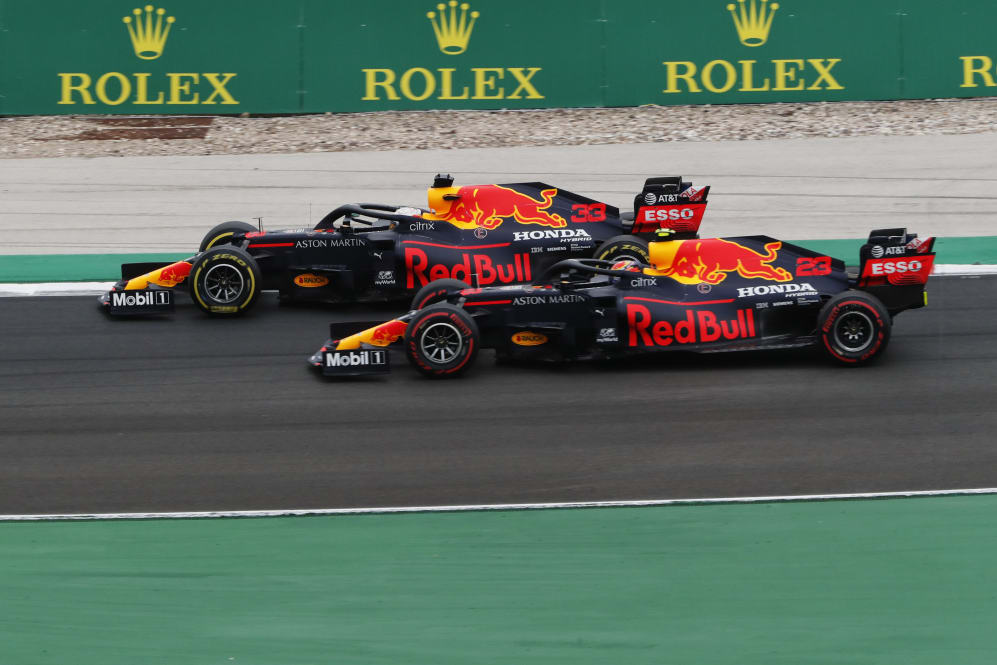 But with Perez having been able to match the pace of Verstappen in the Azerbaijan Grand Prix before benefitting from his team mate's retirement to claim victory, the Mexican said that having two drivers who could lap consistently on the pace of one another on a Sunday was a "great boost" for Red Bull, as they go in search of their first drivers' and constructors' titles since 2013.
READ MORE: Mercedes say it's their 'duty' to give Hamilton a car 'where it's more difficult for him to make mistakes'
"I feel very, very proud first of all," said Perez of his first win for the team, and his second overall in F1. "It's a victory that really shows the amount of work we've put in, since basically the first of January. It just shows that hard work always pays off, so I'm very proud and it's a great boost for the whole team to know that we've got two cars that can fight. We really want to win this championship.
"[But] it's only race six," Perez added, after Red Bull stretched their lead over Mercedes in the constructors' fight to 26 points in Baku. "It doesn't really matter where we are now, it's where we finish Abu Dhabi, so we just have to keep chipping away and get there in the end, making sure we maximise our car potential."