'I'm definitely going in on level terms' – Russell says Mercedes have promised he won't be No2 to Hamilton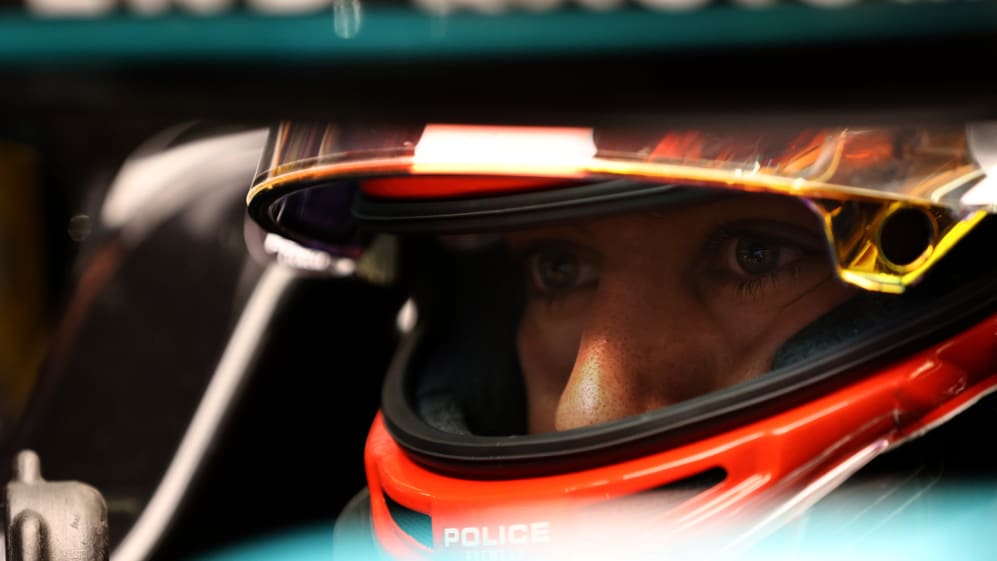 George Russell says he has had assurances that he will be on equal terms to Lewis Hamilton when he joins Mercedes next year – and insisted he isn't looking to disrupt harmony within the team when he makes the switch for 2022.
With Valtteri Bottas leaving Mercedes for Alfa Romeo next season, Russell will be the replacement – after months of speculation that he would join the Silver Arrows – and now the talk is centred around whether the young Briton will disrupt the dynamic at Mercedes, just as Hamilton did when he joined McLaren for his debut season alongside Fernando Alonso in 2007. Hamilton and Nico Rosberg also had a famously difficult relationship during their time together at Mercedes, before the latter's shock retirement in 2016.
BUXTON: Mercedes had to promote Russell – but Wolff now faces one of the biggest challenges of his career
Russell acknowledged that on Thursday at Monza as he said: "Yes I think Mercedes have had clear experience of a sort of poor dynamic within the team and they've made it absolutely clear that they don't want a repeat and I think, on a personal level as well, I don't want that either.
"I think it's important for team mates to work together, to push the team, and… next year, it's a new car, new regulations, there's no guarantees who is going to have the fastest car so it's our job as drivers to push that forward and I'd say as well, Lewis and I are at very different stages of our career, which I think also helps.
"And I have huge respect for him; being so much younger and looking up to him as a young karting driver changes that dynamic a lot. I don't see there being any issues at all," he stressed.
But the 23-year-old also maintained that he wasn't joining Mercedes as second fiddle to Hamilton and has stepped up to the seven-time constructors' championship winners on equal terms.
READ MORE: Everything you need to know about the F1 Sprint format as it returns this weekend at Monza
"[I'm] definitely going in on level terms and that was made very clear to me. I think Mercedes have always been respectful in that regard, giving both the drivers the best opportunity, and obviously, naturally I believe in myself, and I have high aspirations, but equally I know how tough it's going to be."
He added that it's far from inevitable that he and Hamilton will fall out, pointing to positive relationships he's enjoyed with team mates throughout his junior racing career.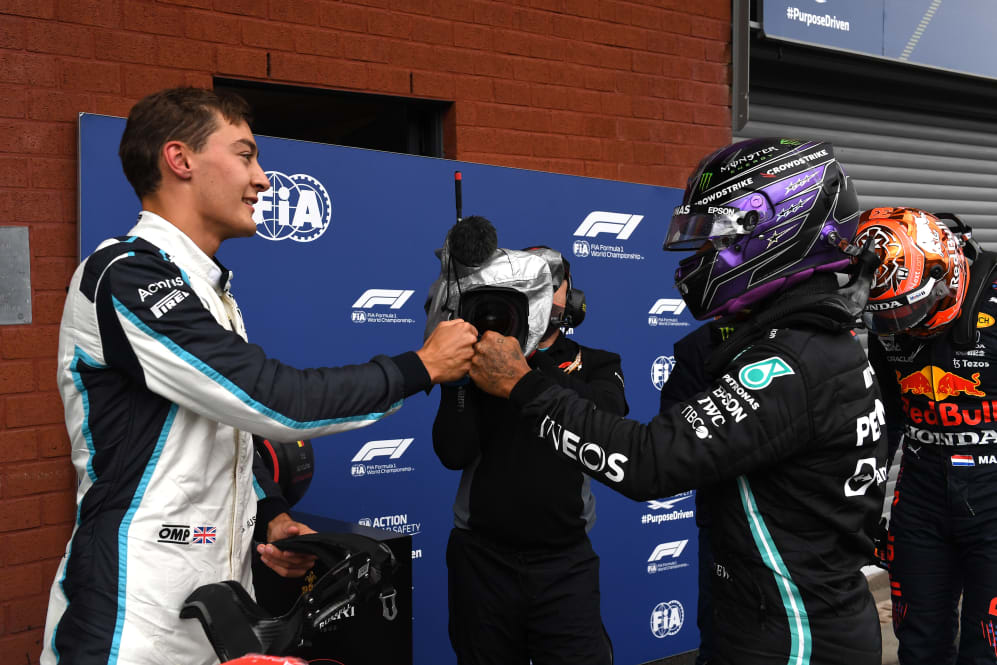 "I mean throughout my junior careers there were a number of drivers who I was very close with on pace and very often very close with on track but there's no reason why there would be any falling outs or anything. I'm sure we're going to race each other respectfully, but hard as well at the same time, as Lewis and Valtteri have over the past five years.
READ MORE: 'No other place in the world gets close' – Leclerc and Sainz on returning to Monza with the tifosi
"As I said, I think Lewis and I have got a really great relationship, we're at different stages of our careers, and we've got one goal next year which is to develop the car push it forward and make sure that we, as two drivers, give ourselves the best chance of having the fastest race car and the only way we're going to do that is by working together to develop that," he reiterated.
Russell arrives at Monza with 13 points, having scored in Hungary and Belgium, with his appointment as Mercedes' 2022 driver preceding Williams' announcement that Alex Albon would join them to partner Nicholas Latifi next season.