Feature
Jolyon Palmer's Analysis: How a potential win for Verstappen slipped away in Turkey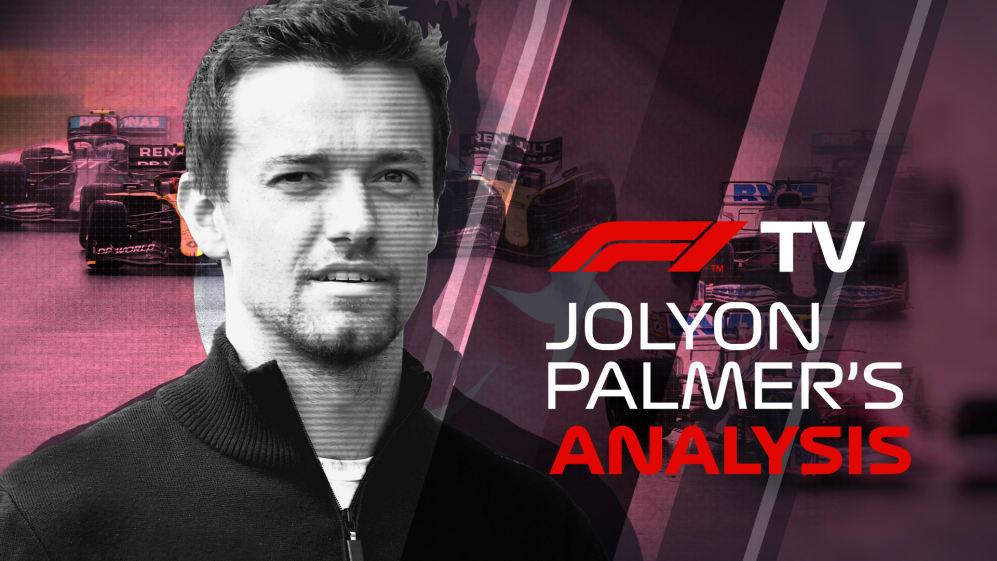 Max Verstappen had a torrid race in Turkey, coming home in sixth place in a race which he arguably started as favourite, from second on the grid.
But he was so close to starting from pole, which could have made a huge difference as it turned out. Losing out to Racing Point's Lance Stroll on Saturday cost Verstappen not only a grid position, but a slot on the better side of the grid.
Racing Point were flying on Saturday and with the switch to intermediate tyres for Q3 they became the fastest car and snuck a pole which looked like it had Verstappen's name on it all weekend.
The start was a relative disaster for both Red Bull drivers. Starting second and fourth they were both on the dirty, wetter side of the grid and this definitely had an effect, with other drivers like Charles Leclerc and Lando Norris also having hideous starts from 12th and 14th respectively.
READ MORE: How Hamilton was able to turn around a 5-second qualifying deficit to win in Turkey by 30 seconds
Undoubtedly the better side to start on was the outside, which was dryer. We saw in the first half of the race how little grip there was off the racing line and how easy it was to spin from the wetter part.
It was that grip differential which hurt the Red Bulls, Leclerc and Norris as they barely got away at all from the inside, but there were other drivers who managed good starts despite starting on the more slippery side, notably Lewis Hamilton who started sixth and rocketed quickly past both Red Bulls.
This indicates it wasn't purely a function of poor grip, and the fact that both Red Bull drivers had similarly dismal getaways suggests a procedure error rather than a specific driver error, although Verstappen pulled the clutch in for a second time as the revs dropped initially, which did make his start worse than Albon's.
The Red Bulls both started the race in first gear, which is the conventional method in the dry and pretty much the only time first gear is used on track. But in wet conditions everybody else starting in the top 10 used second gear to start, to limit wheel spin on the clutch release.
AlphaTauri also used first gear in the other Honda-powered cars though, and had better getaways, so it can't be the defining reason.
READ MORE: 5 winners and 5 losers from the Turkish Grand Prix
Even after the poor starts, spins for Esteban Ocon and Valtteri Bottas, along with Lewis Hamilton going too deep at Turn 9 allowed Verstappen to remain in the top four early on, a position from which the race was still winnable - ahead of Hamilton and with his team mate in between.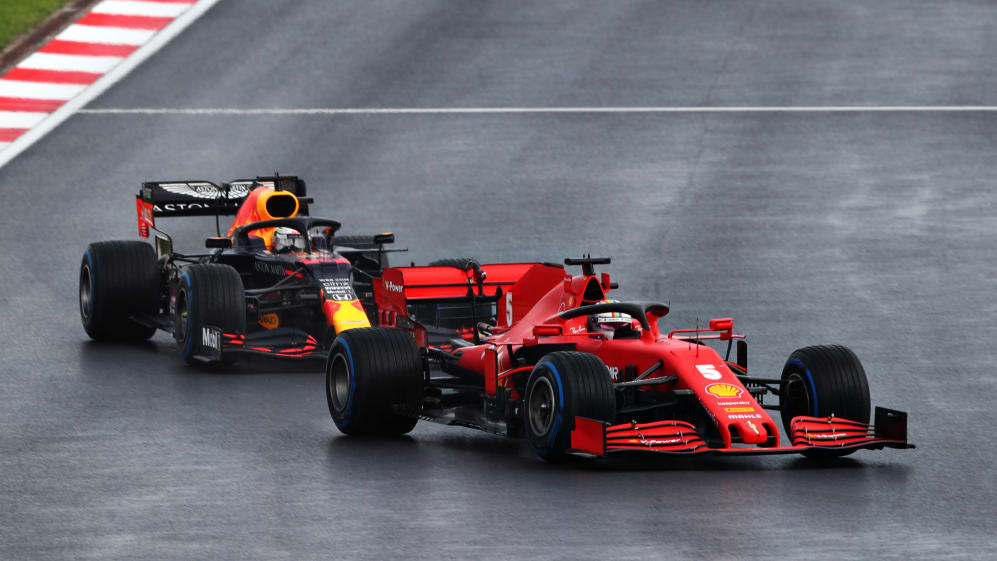 By the time Verstappen jumped Sebastian Vettel at the first stops, by waiting longer on a full-wet tyre, he was third and on the back of the race-leading Racing Points.
From here he looked a big threat for the win, with better pace than the race leaders and he was finally clear of Vettel who he had been stuck behind for the first part of the Grand Prix.
Both Racing Points struggled relatively on the intermediate tyre and Verstappen had a chance to pass Perez for second on lap 18 as the Mexican ran a bit wide through Turn 9.
READ MORE: Relieved Perez says 'we were so close to losing it all' as he clinches first podium of 2020
Overtaking was difficult in the first 30 laps because DRS wasn't activated in the slippery conditions and offline it remained wet and extra greasy.
Verstappen had been frustrated behind Vettel for so long in the first stint and probably knew the importance of clearing Perez when he had the chance, but here he took a risk too great, keeping his foot in too much, whilst under the rear wing of Perez.
Not only was he blinded by spray suddenly, but he lost all downforce with the dirty air which caused him to slide and run onto the painted asphalt on the outside, where there is always minimal grip in the wet. A spin was an inevitability, and this ruled Verstappen out of winning contention.
This move was probably the sort of risk that Lewis Hamilton might have taken in his earlier McLaren years, but wouldn't now with the benefit of more experience.
The Ross Brawn Column: Turkish GP podium proves experience counts when the going gets tough
Had he been more cautious through Turn 11, it was probably a matter of time before Verstappen could pass Perez anyway and he would have been challenging for the lead, against an ailing Lance Stroll who was struggling with his inters.
But Red Bull had also made a mistake in the pit stop winding front wing into one side, but not enough into the other, as Verstappen switched from wets to inters, which meant he was missing some front downforce.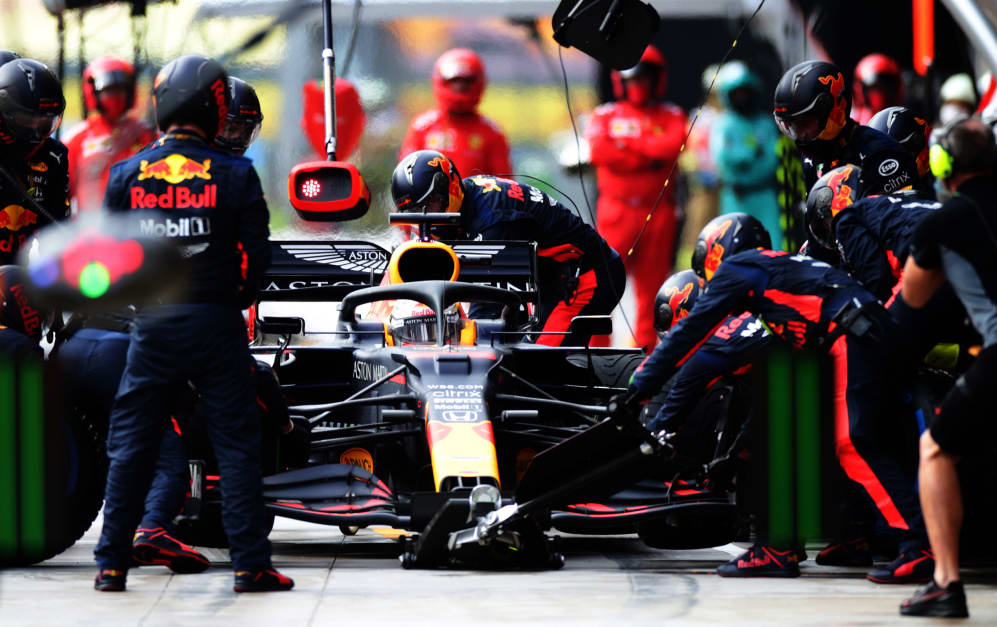 When front downforce is lacking you end up understeering more, and this is probably what ended up hurting the remainder of Verstappen's race quite so much. He had graining issues and needed an extra pit stop again, despite having fresher tyres than both Hamilton and Perez who managed to go to the end.
From the cockpit there is very little a driver can do to affect the situation, as the only way to avoid scrubbing the fronts more is to just reduce minimum speeds a lot through the apexes of all corners, particularly fast ones such as Turn 8 in Turkey, which costs so much lap time.
In fact Lance Stroll ended up suffering from a similar issue with some damage to his front wing leaving him short of front downforce and racing from the lead into anonymity in the second half.
Even without the spin it's possible Verstappen wouldn't have won the race because of this, as Hamilton and Perez both looked after their intermediate tyres well enough to make the end without another stop.
Turkey represented a great chance for Verstappen to notch up another win in 2020, but through a series of events it didn't play out and will no doubt leave both the driver and team frustrated.
READ MORE: Verstappen writes off 'annoying, frustrating race' as 'one to forget' after spinning to P6