Feature
Lessons from 2008: Felipe Massa on what it's like to go up against Hamilton for the championship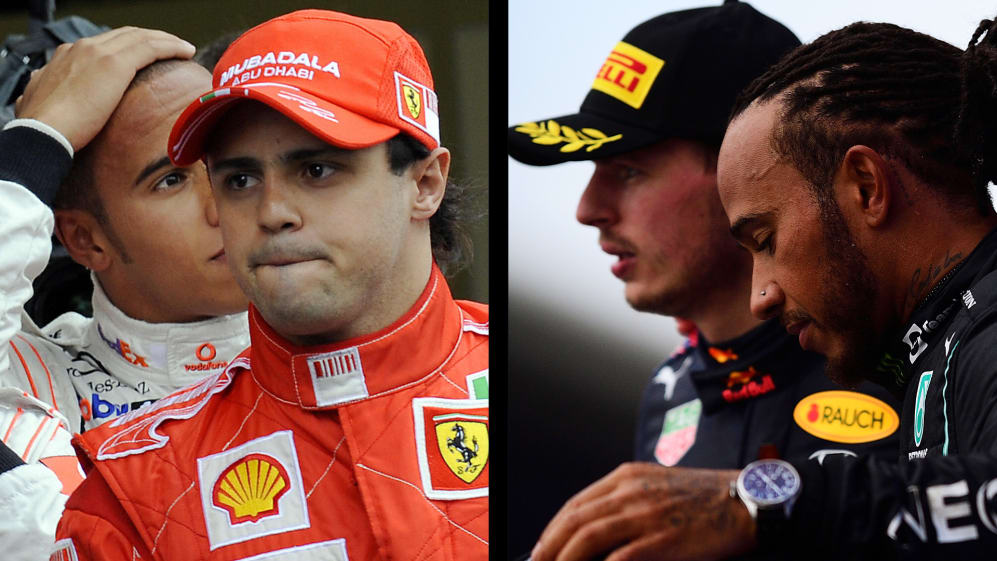 Max Verstappen and Lewis Hamilton are locked in one of the tightest title contests for the Formula 1 World Championship in years, with 19 points separating them and only four races to go.
One driver who knows what it's like – and has gone up against Hamilton himself – is Felipe Massa, who finished runner up to the now-seven-time world champion after a tense climax in 2008.
Ahead of the Grand Prix at Interlagos, where that title was decided 13 years ago, Massa recalls that season with Ferrari and gives his insight to F1.com on the Verstappen-Hamilton rivalry…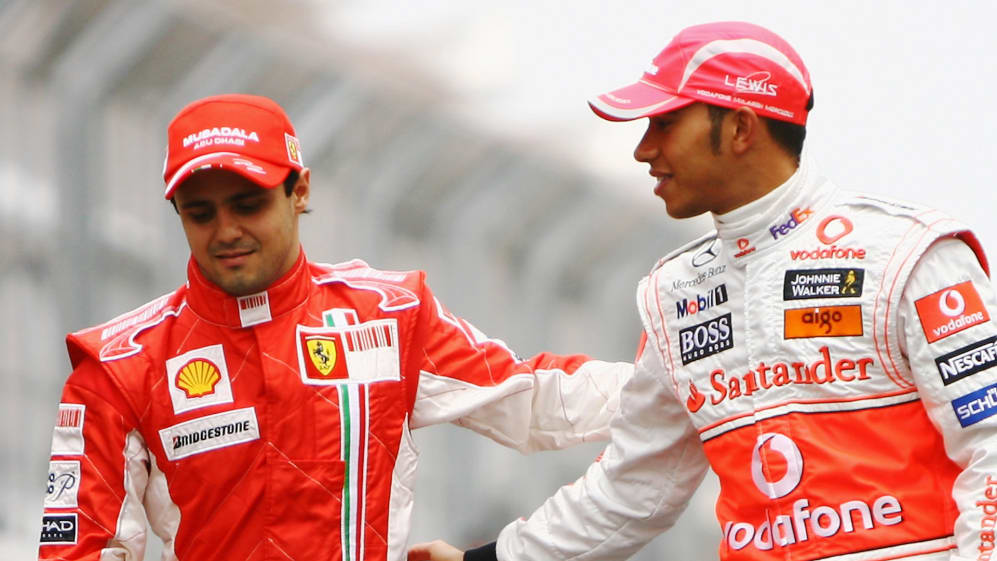 Becoming the number one
When drivers from different teams are going up against each other in the title fight, there comes a point in the season when the Team Principal must take the decision to nominate one of their two drivers to throw all their weight and resource behind in order maximise their chances of winning the title.
Sometimes teams decide to operate a number one and number two driver strategy from the first race. Others prefer to let their duo race wheel-to-wheel for as long as possible. This year, it became quite clear quite quickly that Verstappen and Hamilton would be leading their respective team charges, in large part because their team mates didn't score heavily enough early on in the campaign.
READ MORE: Mercedes are 'privileged' to be in title fight says Wolff as he vows to 'throw everything' at Sao Paulo GP
That has allowed Verstappen and Hamilton to maximise their points hauls. Valtteri Bottas, for example, pitted twice late on last time out in Mexico to ensure he got fastest lap, taking the potentially crucial point that goes with it away from Verstappen. For Massa, he says he didn't find out he was de facto number one for 2008 until before China, the penultimate race of the season, as it was reasonably close between him and team mate Kimi Raikkonen until then, courtesy of some big points losses in Hungary and Singapore because of mechanical and operational problems.
"Kimi helped me," said Massa. "We swapped positions in that race. Kimi was further down in the championship and the team decided to focus 100% on me, which was similar to what happened the year before when I did the same for Kimi."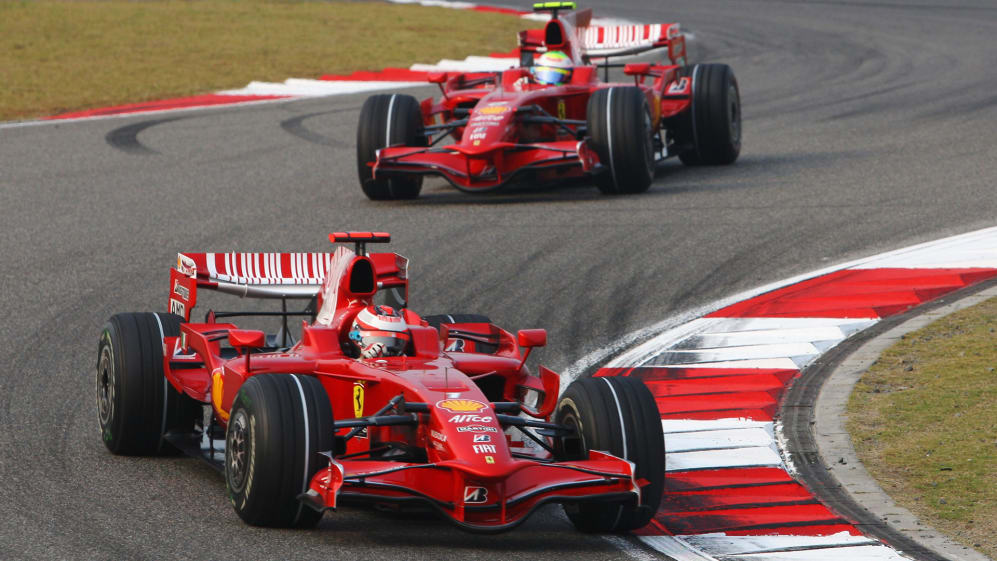 Support of your team mate
Since joining Mercedes in 2017, Bottas has been given the opportunity to fight for the championship. But when it became clear it was no longer possible, he has played the team game and aided Hamilton's title challenge, even if it has meant giving up a race win.
BEYOND THE GRID: 'It starts to eat you from inside' – Valtteri Bottas on pressure and pride at Mercedes
After Massa helped Raikkonen in 2007, which included giving up a home win in Brazil and ultimately yielded the Finn's one and only championship, Raikkonen returned the favour the following year. Massa crossed the line to win the final race of the season and was famously world champion for a few seconds before Hamilton passed Timo Glock on the final corner (below) at Interlagos to snatch it himself.
"Kimi was very easy going to work as a team mate," said Massa. "He was not a big friend, but he was really straightforward and fair, which I was the same the year before. He was a good team mate to me. We had good results and big success for Ferrari at the time."
Belief in yourself
Massa was a title outsider in 2007 until after Belgium when Ferrari decided to back Raikkonen given he was ahead by seven points. 2008 was his first real chance.
This year is Verstappen's first shot, the Dutchman having shown flashes of brilliance each year since he made his debut in 2015 but never having fought for a title, let alone head into the final four races with an impressive 19-point lead.
Despite having very little experience dealing with the pressure, Massa says he didn't feel that put him at a disadvantage to then-rival Hamilton because he had enough belief in himself that he could get the job done.
GOOD LAP vs GREAT LAP: Watch how Kimi Raikkonen nails a lap of Interlagos
"I was confident I was better than Kimi," he said. "I was doing a very good championship. Unfortunately I had bad races, like Singapore or Hungary and there were some other races, we lost points too. Apart from that I was confident, I loved to drive that car. I was strong in my mind to fight until the very last lap and do everything I could to win. I always believed I could do it."
Rest and recovery are super important, but is often one thing that can be disrupted as the pressure mounts. Massa, though, also wasn't one for letting the nerves disrupt his sleep as the Grand Prix weekend headed into the business end.
"For me, it was a lot more difficult to sleep from Thursday to Friday instead of Saturday to Sunday because I wanted to race. My adrenaline was pumping. I wanted to drive. By the time it came to Saturday, I was in a good place. I felt comfortable with where the car was, I knew the track and the conditions and I knew the race was almost upon us – so I slept so much better."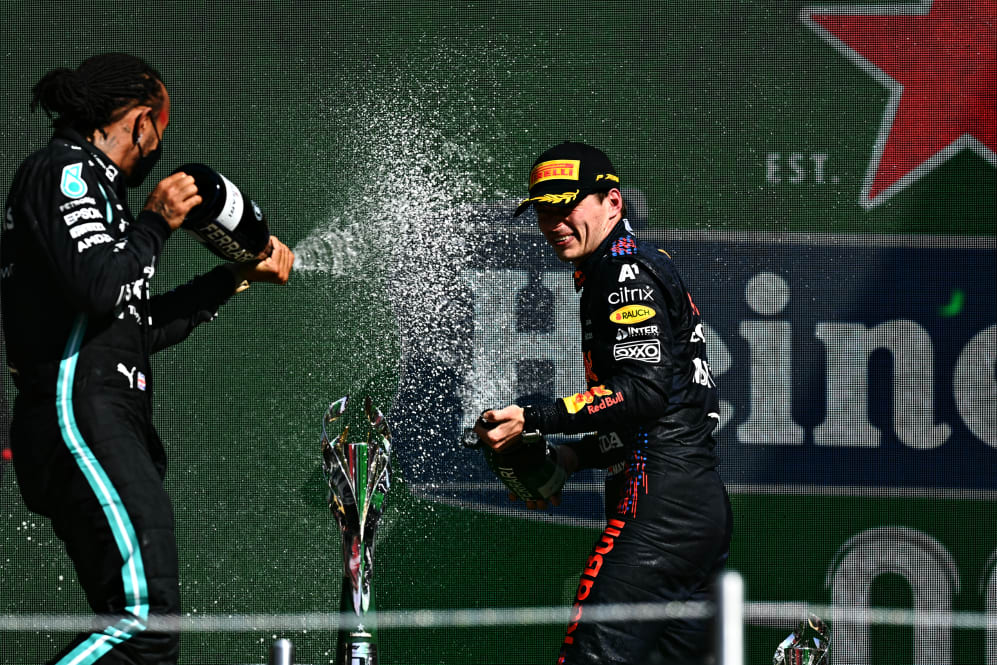 Importance of experience
One of the key differences between Hamilton versus Massa and Hamilton versus Verstappen is that in the former, both were relatively new to fighting for world titles, whereas Verstappen – chasing his first – is up against F1's most successful driver in Hamilton with 12 seasons separating his first and most recent championship.
FORM GUIDE: Who's set for success in the Sao Paulo GP?
How useful is that extra experience to Hamilton? "It is difficult to say because in the end, Lewis on one side doesn't have a lot of pressure as he's won the championship seven times, but he has some extra pressure now because he has someone who is really confident, really doing a fantastic job, and is very aggressive," said Massa.
"We know that in 2016, he had a really strong fight was with Nico and ultimately lost the championship. But he hasn't had someone as aggressive as Max to fight against and this may change a little bit your thinking compared to a normal situation."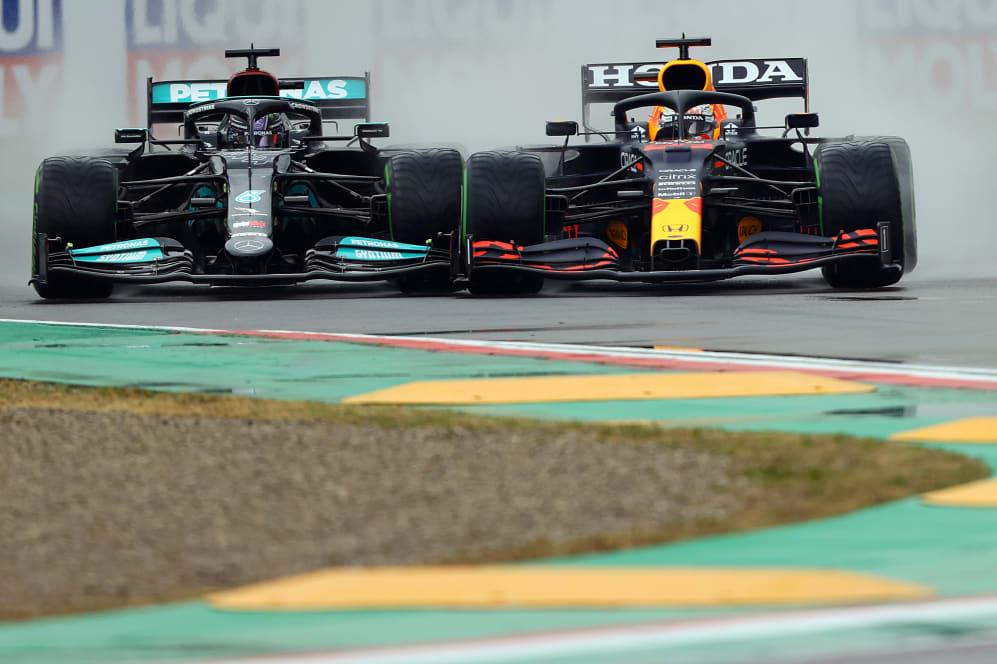 That said, Massa is impressed by how far Hamilton has come since they fought each other for the title and believes the Mercedes driver – who has won just five races this year – is operating at a very high level.
"In his first season in F1, in 2007, Hamilton didn't win the championship because of his mistake [in China]. He went straight on the pit lane and beached the car in the gravel," said the Brazilian. "In Brazil, he made a mistake on his first lap – I don't know why he did that.
"He doesn't make those same mistakes now. He has become more confident, developed more experience and makes very few, if any, mistakes under pressure. He's in the best shape with his mind right now and doing everything in the perfect way. I'm sure we're going to have an amazing final four races of the season."
PALMER: Why Mexico wasn't a disaster for Hamilton and the title battle is far from over
Modern day Prost-Senna
There have been a couple of flashpoints on track, namely at Silverstone and at Monza, and off track between Hamilton and Verstappen this year, creating headlines across the wall while also not only engaging hardcore fans but also enticing a wider fanbase.
READ MORE: David Tremayne on Hamilton and Verstappen – and when the gloves come off in F1 rivalries
"It's not only the battle, but the personalities of these two drivers is something the fans love to see and throw their support behind," said Massa. "I think that's fantastic. We all know Senna-Prost. We can't forget. This is a similar situation."
He added: "My title battle with Lewis was a lot calmer compared to what is happening with Lewis and Max this year. We know that neither will give an inch in any corner, and it doesn't matter if it's this race or the last race of the season."