Opinion
OPINION: Ranking Hamilton's 6 titles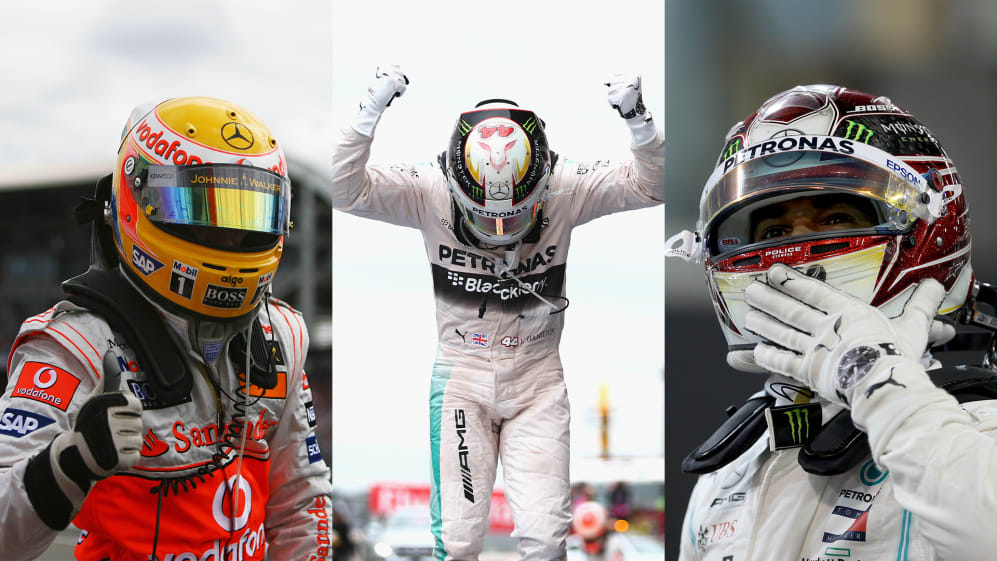 How do you rank Lewis Hamilton's six championships? It's an unenviable task, but after much introspection and indecision, here's an indubitably controversial rundown of Hamilton's titles that's bound to stoke an argument or two. Most importantly, you can have your say below.
6. Fighting on two fronts in 2015
Nico Rosberg had established himself as a formidable opponent to Lewis Hamilton after the Briton's 2014 season, and a winless Ferrari were now on the warpath – so this season the defending champion needed to mount an even greater response – but it wasn't the greatest response.
Sure, he duly won in Australia and there was no doubt who was emerging supreme early on: Hamilton took four poles in the first five races and finished as he started in China and Bahrain.
VOTE: What was the best F1 race of 2019?
Rosberg then entered the fray by denying Hamilton wins in Spain and Monaco – where Hamilton was undone by a strategy gamble – but he came back by winning from pole in Canada where he qualified three-tenths faster than Rosberg.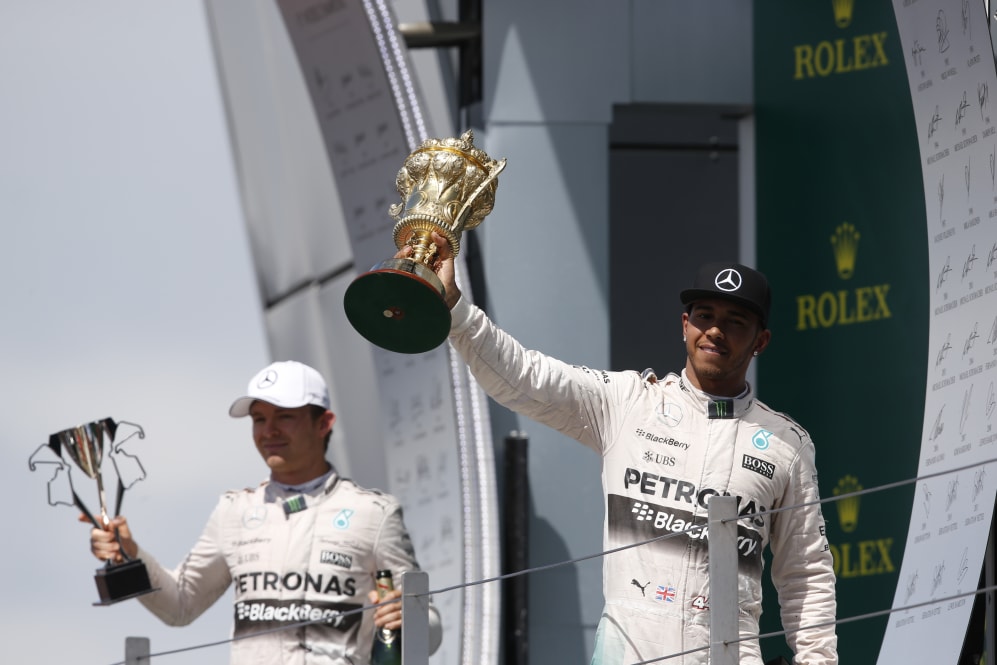 There's no place like home for Hamilton, however, where the Briton won in the rain following a poor start at Silverstone, prying the advantage away from Williams' Valtteri Bottas and Felipe Massa soon after. Poles in Belgium and Italy capped off his 11th and 12th wins – a Grand Slam coming at Monza – his strongest weekend of the year.
Form faded after Hamilton's wins in Japan, Russia and the USA, however. Rosberg impressively won the last three races of the season after throwing his cap – a gauntlet in another form – at Hamilton at Austin. It was a sign of things to come: Rosberg was about to channel that anger.
5. High class Hamilton's redemption in 2017
They say form is temporary, class permanent: think of Jack Brabham's wait of more than 2,000 days for a win between 1960 and 1966; Ferrari's 16-year championship drought that ended with Michael Schumacher's 1999 triumph and Honda's first win since 2006 when they powered Max Verstappen to the 2019 Austrian GP.
This season, Hamilton needed to remind himself just how to extract the most out of Mercedes' turbo-hybrid world-beater and bounce back from the devastating 2016 season that left him "haunted" by Malaysia, ruing his 'worst ever' qualifying session in Azerbaijan and the season as a whole.
READ MORE: Listen to the best bits of Beyond The Grid in 2019
The Scuderia came out swinging. After nine races, Hamilton was 20 points behind Vettel with three wins under his belt and a particularly bad Monaco GP in which he qualified 14th, wrestling with the Mercedes W08 – while tempers flared in Azerbaijan as Vettel hit Hamilton's car during the Safety Car in an unforgettable and controversial race.
Where was that Hamilton class, that uncompromising desire to win? Was it gone? His home race, once again, proved the doubters wrong. Leading from pole position, which he'd secured by half a second, the three-time champ led every lap to victory. Though he faltered in Hungary – a bad day at the office…
So he responded by winning the next three races, most impressively in Italy where he gracefully guided his W08 through the rain to surpass Michael Schumacher's career pole record. With renewed composure, he took the title with two races to go. Class was back in session.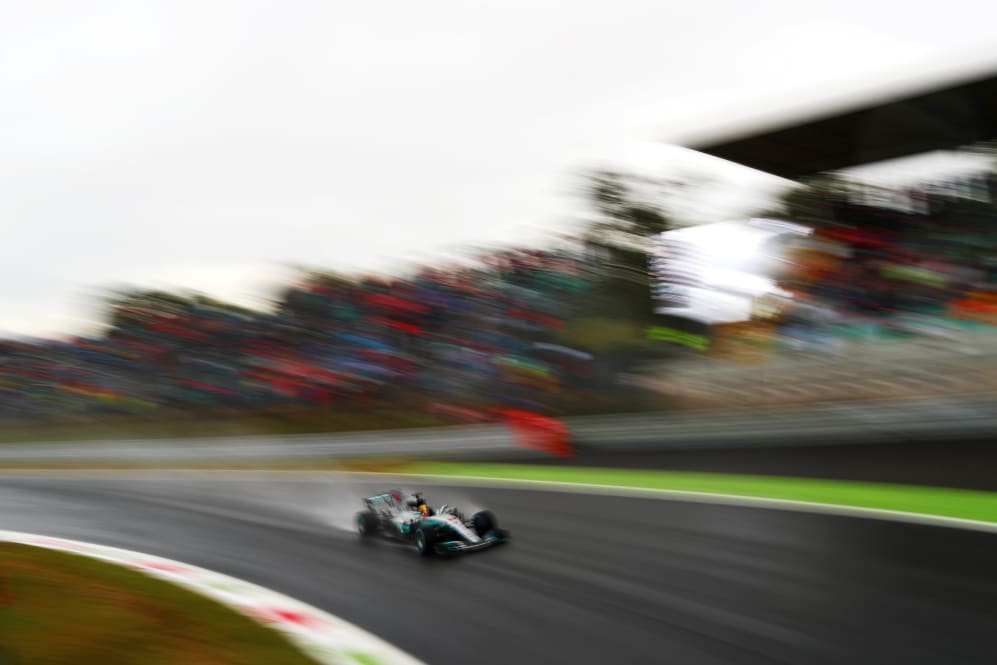 4. Showing maturity beyond his years in 2008
The sight of Hamilton passing Timo Glock on the final corner of the Brazilian Grand Prix to deny Felipe Massa the championship is indelible, but it didn't tell even a chapter of the epic tale.
Having shrugged off the tumultuous rivalry with Fernando Alonso that characterised his debut 2007 season, Hamilton appeared a beacon of calm in Australia as Ferrari had a howler of a Grand Prix. He hit the ground running to win – but Ferrari came back to take the next four races. Yet, showing qualities far beyond his 23 years of age, he hung on for two podiums in that stretch.
READ MORE: Hamilton 'grateful' for congratulatory text message from old foe Alonso
Hamilton had a tiff with Tabac and still managed to win a thriller at F1's revered street circuit but, three races later, at Silverstone was where Hamilton showed his true class. He danced through the circuit as others pirouetted around him on a glassy surface, the Briton producing one his finest drives ever at home and setting a precedent.
A win in Germany and domination at the penultimate round in China set Hamilton up with a seven-point advantage going into the finale in Brazil – where he won his first championship, becoming the youngest-ever champion at just 23 years and 300 days old. He had his moments, both messy and masterful, but showed maturity and courage throughout.
3. Closing in on Schumacher's record in 2019
A firmware upgrade at Mercedes had unleashed Bottas 2.0 on F1, and he stormed to a 20-second lead over Hamilton in Australia, then Ferrari's presence rattled the Finn in Bahrain – before the Scuderia dropped the ball. As usual it landed straight into Hamilton's court. "We've got work to do," admitted Hamilton on the radio after winning the race.
WATCH: Top 10 - Biggest crashes of 2019
So in China he beat his team mate off the line to win his 75th GP. He told the team to keep pushing. Fully aware of a Ferrari threat redder and madder than before, Hamilton was more mature and motivated than ever.
An invaluable asset to Mercedes, he went on to win the next four races from Spain to France with a particularly masterful Monaco drive, nursing worn tyres and forcing Verstappen into a mistake at Nouvelle chicane. That one was dedicated to his late friend Niki Lauda.
Ten races in, and Hamilton had amassed 223 points ahead of Bottas's 184, the latter having missed out on British GP victory. Mistakes all round in Germany were brushed off for his most commanding drive of the season in Hungary, "hammertime" coming after an inspired, bold Mercedes strategy: a late tyre gamble to undo Verstappen's hopes.
The competition was tighter, but Hamilton revelled in the squabbles going on behind him and came away with his highest points haul ever – even after taking away bonus points for fastest lap. With only five pole positions, this season showed Hamilton's racecraft more prominently than ever.
2. Taking on the Scuderia in 2018
This is the one that Ferrari could've should've won, and who else but Hamilton to deny them? Hamilton and Vettel entered level on four championships, and Vettel made the first two Grands Prix his own, narrowly winning in Bahrain as Bottas followed by 0.699s.
Two races later, in Azerbaijan, Hamilton entered nine points behind Vettel – who faltered in China – and amidst the usual chaos at Baku remained the coolest driver on the grid, snatching victory from Vettel's Ferrari that locked-up late on with the looming Mercedes in view. Bottas then retired, and, as usual, Hamilton was in the right place to capitalise.
Still, 10 races in, Hamilton was behind Vettel in the standings after mechanical retirement in Austria and a PU issue in Canada. This was not going his way at all.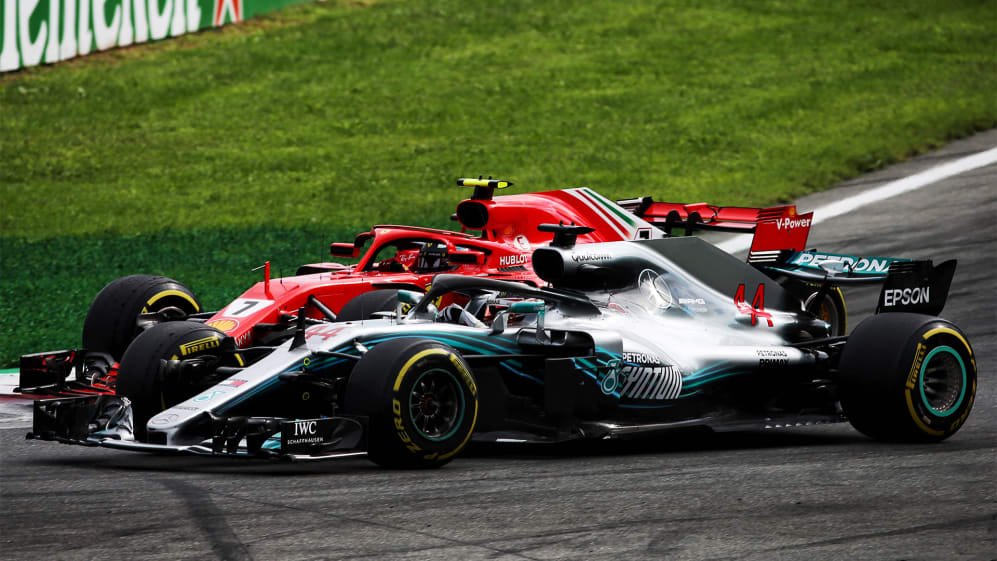 1. Making it look easy in 2014
Having ended the season 67 points ahead of team mate Rosberg at Mercedes, this one seemed like a cakewalk.
Not at all. A misfiring engine in Australia left Hamilton just three points ahead of Rosberg after race five, even though Hamilton had won four of them. And by the British Grand Prix, halfway through the season, Rosberg was ahead by four points with consistent points scores and wins in Australia and Austria.
READ MORE: Your chance to win two Paddock Passes for 2020
Then Hamilton lit up at Silverstone. He qualified only sixth but scythed through the field with superior pace to Rosberg, who then retired with gearbox issues to give Hamilton a comfortable lead.
Something changed in Belgium when Hamilton said, wearily: "I can't believe he hit me." Rosberg had tapped the rear tyre of Hamilton's car to cause a puncture and an eventual retirement for the Briton. It stoked something – an unstoppable challenge was incoming.
Italy was perhaps his best drive, where a pitch-perfect pass on Felipe Massa was followed by intense pressure on Rosberg, who missed the chicane late on for Hamilton to pass and win. In Japan, a race overshadowed by Jules Bianchi's accident, Hamilton passed Rosberg and dominated, winning in Russia and making it five consecutive wins in the USA.
READ MORE: Lando Norris voted F1 fans' Rookie Of The Year
This was Hamilton at his best, underlined by titanic second-half form that gave him a 17-point buffer going into the last round, where double points and a retirement for Rosberg inflated the champion's eventual tally. A new era of F1 had dawned, and Hamilton was to define it.