Masi insists track limits rules didn't change mid-race, despite Hamilton-Verstappen controversy in Bahrain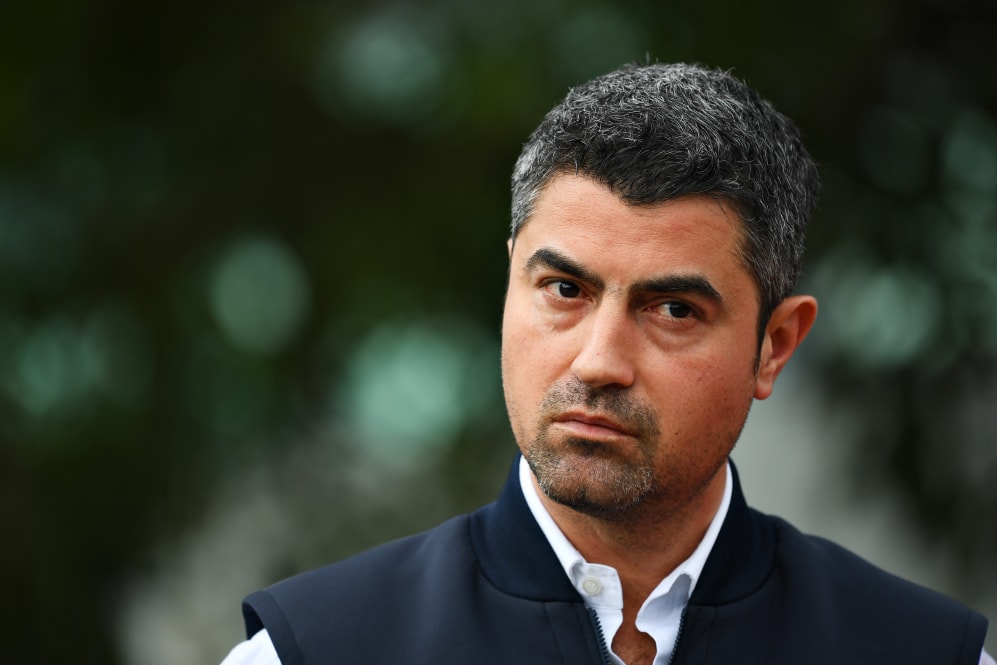 The policing of track limits at Turn 4 was a hot topic throughout the Bahrain Grand Prix race weekend. But despite some question marks over how certain drivers interpreted the rules, FIA Race Director Michael Masi insisted that his guidance to the teams throughout the weekend had been clear.
It was eventual winner Lewis Hamilton who was heard being warned on team radio by his race engineer Pete Bonnington to stop using a line at the exit of Turn 4 which saw his car go beyond the red and white kerb during the race – and which, according to Red Bull Team Principal Christian Horner, would have given Hamilton a 0.2s per lap advantage.
READ MORE: 'We need a consistent situation' – Horner frustrated by track limits 'grey area' in Bahrain GP
That line had been deemed illegal for practice and qualifying, but according to the Race Directors' Notes wouldn't be monitored during the Grand Prix. But speaking after the race, Masi explained why the stewards ended up threatening Hamilton with a black and white flag if he continued using that line.
"With regard to tolerance given with people running outside of the track limits during the race," said Masi, "it was mentioned very clearly in the [drivers'] meeting and the notes that it would not be monitored with regard to setting the lap time so to speak – but it will always be monitored in according with the Sporting Regulations that a lasting advantage overall must not be gained.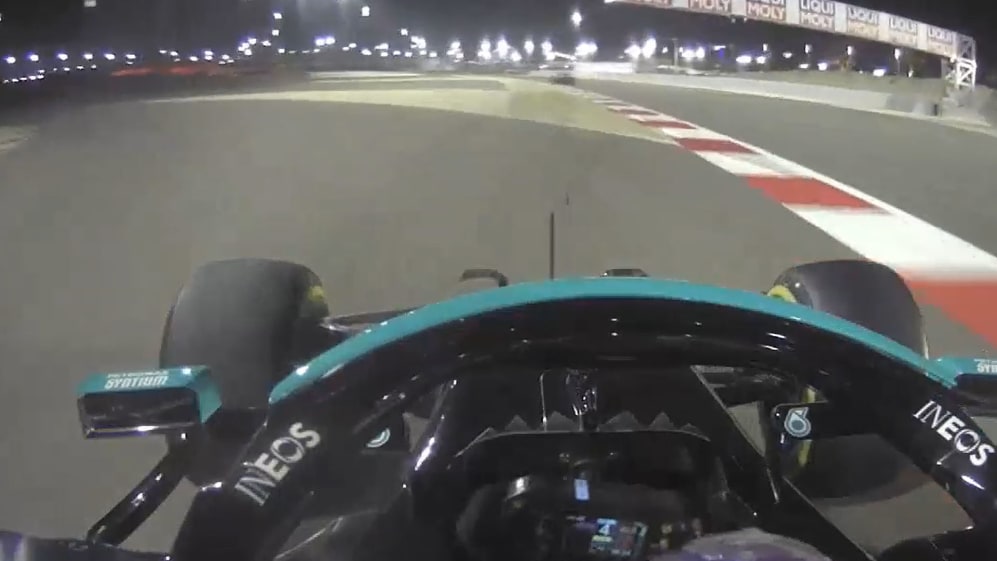 "Nothing changed at all during the race," he added. "We had two people that were looking in that area at every car at every lap and pretty much every car bar one was doing the right thing within what we expected in a general sequence. There was the occasional car that had a bit of a moment or went out there but it wasn't a constant thing."
Masi also responded to questions on why, when Red Bull's Max Verstappen had passed Hamilton for the lead using the same wide Turn 4 line, he'd had to give the position back to Hamilton – in a move which ensured the seven-time champion won the season opener.
READ MORE: How Mercedes' aggressive tactics helped them beat Red Bull in Bahrain – despite having a slower car
"So it is quite different and clearly specifically different and consistent with both notes and what was mentioned and discussed with drivers in the driver meeting," said Masi. "If an overtake takes place with a car off track and gains an advantage, a lasting advantage, I will go on the radio and suggest to the team that they immediately relinquish that position, and that was made very clear.
READ MORE: 'It is what it is' – Verstappen philosophical about surrendering lead to Hamilton following off-track pass
"Red Bull were actually given an instruction immediately by myself that I suggested they relinquish that position as listed in the Sporting Regulations, which they did. It wasn't for exceeding track limits – it was for gaining a lasting advantage by overtaking another car off the race track."