'Nothing will come easy' – Bottas wary of rivals ahead of 2020 kick off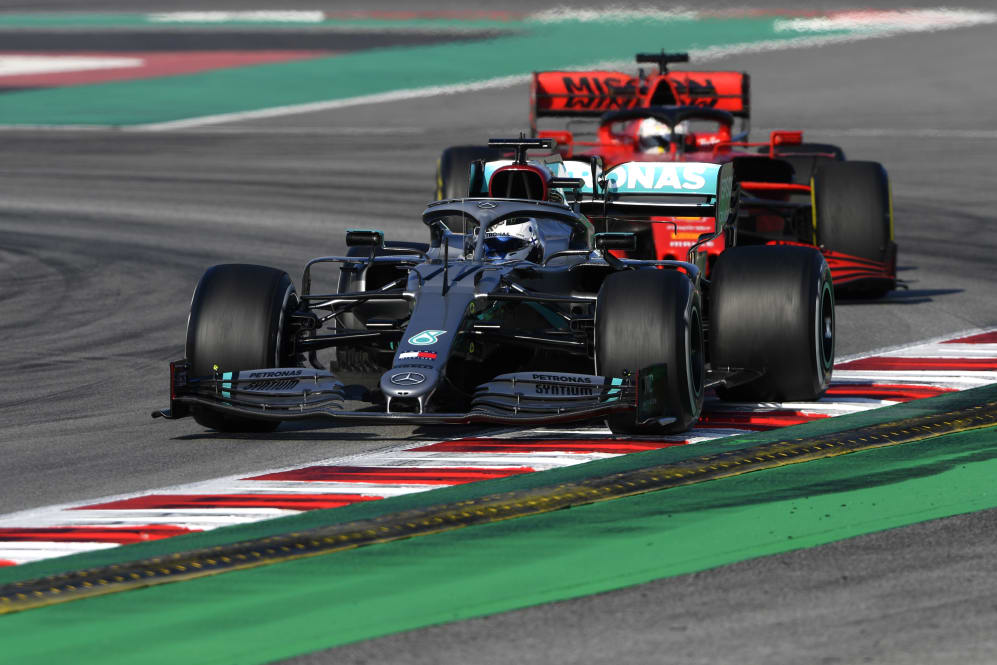 Despite Mercedes being touted as the team most likely to take the constructors' championship in 2020 following a dominant pre-season testing performance, Valtteri Bottas was not taking anything for granted ahead of the Austrian Grand Prix season kick off, expecting both Red Bull and Ferrari to challenge the Silver Arrows heavily this year.
Mercedes tightened the screws on their competition ahead of the opening race of 2020, revealing that their black-liveried W11 would run both aerodynamic and power unit upgrades when it hits the track at the Red Bull Ring.
READ MORE: Mercedes to run reliability-focused engine upgrade in Austria
But despite having significantly outpaced Red Bull and Ferrari at Barcelona back in February, Bottas felt that both teams would be in the mix this weekend – and beyond.
"I think the competition is getting closer, as we saw in testing," Bottas said on Thursday in Austria. "Especially Red Bull seemed really strong. No doubt Ferrari will be up there as well, so nothing is for sure going to come easy."
With Mercedes having suffered a double retirement at the Red Bull Ring two years ago, before cooling issues dulled their attack in 2019, Bottas added: "It's not sometimes been the most favourable track for us. But obviously each year is different. We believe we hopefully should be up there, fighting for the win. That's the goal for sure. But there's always speculation. It's such a long time since we've been in a car and I'm sure every team's car is different than it was supposed to be in Melbourne."
TECH TUESDAY: Mercedes vs Red Bull – which car will be better suited to Austria in 2020?
Despite Mercedes' performances having been lacklustre at the track in recent years compared to their traditional dominance, the Red Bull Ring has at least been a happy hunting ground personally for Bottas, with the Finn having enjoyed some strong performances here in his Williams days, before taking pole in 2017 and 2018, and victory in 2017, with Mercedes.
"I like this track," confirmed Bottas. "I was pretty happy when I heard there were going to be two races here.
"It's tricky to say anything from the past," he added. "It's a new season after a long break, but I feel I've had a good preparation within myself and with the team, so that's why I do feel confident. But it doesn't help saying anything more than that at this point, because very soon, we'll see where we are as a team. And also me personally."
READ MORE: Hamilton calls on fellow drivers to 'become united' in fight against inequality
2020 will be a big year for Bottas, as he bids to remain with Mercedes beyond the end of the season, with the likes of George Russell and even Sebastian Vettel having been mooted as potential replacements should Mercedes opt not to re-sign the Finn.