Technical
TECH TUESDAY: Mercedes vs Red Bull – which car will be better suited to Austria in 2020?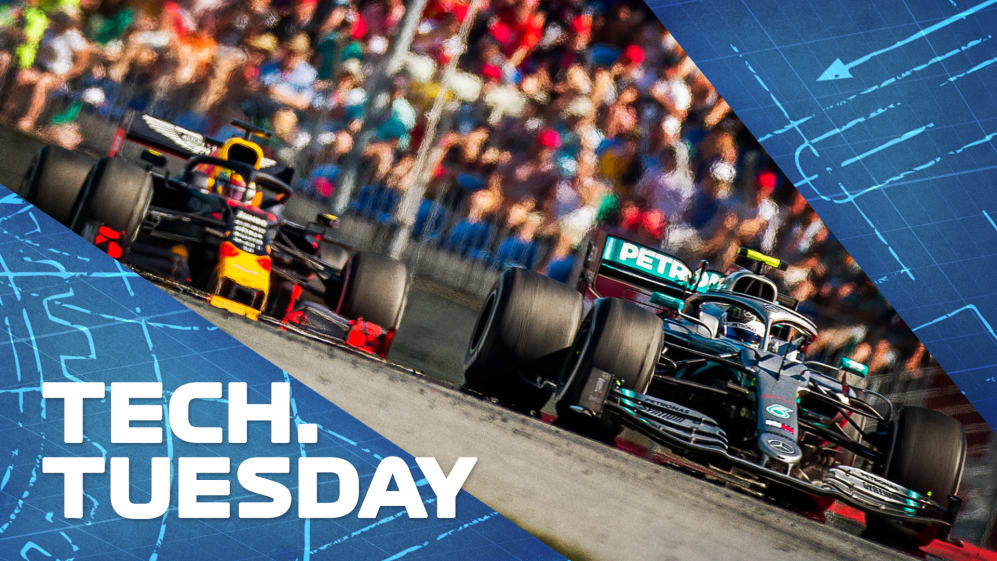 We're now just days away from the first Grand Prix of the 2020 season in Austria and in today's Tech Tuesday feature, F1 technical expert Mark Hughes weighs up the strengths and weaknesses of Red Bull and Mercedes in terms of power, downforce and cooling – and how they will stack up against each other at the Red Bull Ring.
As a power circuit with not much downforce reward, the Red Bull Ring ironically used to be the worst track on the calendar for the Red Bull team. But that was in the days when their Renault power units were not fully competitive.
READ MORE: Red Bull and AlphaTauri to benefit from new-spec Honda power unit in Austria
They won with Renault power in 2018 thanks to a great strategy call – but won it on outright performance with Honda power last year. The Red Bull Ring is no longer a track the team need fear.
However, their victory last year was made easier by a fundamental technical problem for Mercedes. Because of a basic design miscalculation, their cooling capacity was insufficient for the combined demands of a very hot day in the thin air of high altitude.
Such an error is unlikely to have been made again. So it's not a track Mercedes need fear either.
Because the venue is hosting the first two Grands Prix of the season, the specific traits of the place and how that impacts upon each of the pre-season favourites is likely to be of great significance. We do not know with any certainty how the underlying performance of the Mercedes W11 and Red Bull-Honda RB16 compare.
READ MORE: Why Austria and Hungary are the perfect tracks to show where the top teams stand in 2020
Testing suggested the silver car held a couple of tenths advantage, but that's yet to be established as real. But the two cars represent quite different technical concepts and as such there are likely to be specific circuit demands that could favour one over the other.
Without any prior races to base the assessment on, we don't know how these demands will affect each car relative to the other, but we do know what they are.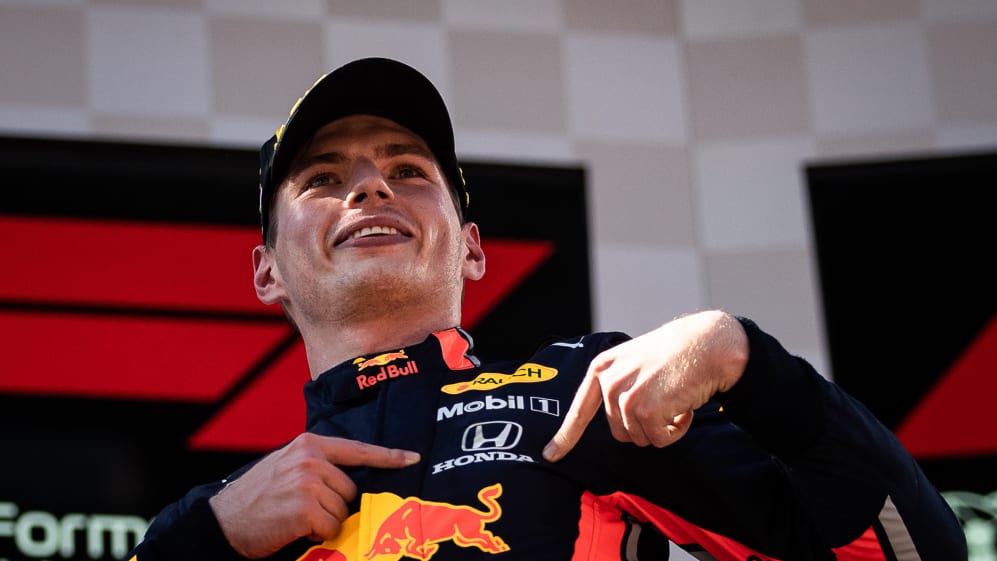 Power sensitivity
The Red Bull Ring is one of the shortest tracks on the calendar but during that short lap the power unit gets very little respite, constantly accelerating out of a rapid-fire succession of corners and including a steep uphill section.
As such, it is one of the more power-sensitive tracks F1 visits, ranking fifth in the list (with Baku at the top, Monaco at the bottom). A horsepower advantage here will give you twice as much lap time reward as it would around the Hungaroring, for example.
READ MORE: Four reasons why engine guru Andy Cowell's departure from Mercedes is so significant
Great strides were made by Honda last year and by the end of the season they are believed to have been giving comparable power to the Mercedes (with both behind Ferrari), with an upgrade due for the first Grand Prix this weekend.
New technical directives may have annulled Ferrari's power advantage for this year, but it will be fascinating to see whether Mercedes HPP have been able to continue to find useful gains and how they might compare to those made by Honda's aggressive development programme.
Fuel composition development working hand-in-hand with combustion advances are the prime drivers of progress here.
There is also an intriguing choice to be made on how aggressively you are prepared to run the motors, given that no one knows yet how many races they need their allocation to last. Higher power modes cost engine life time – but maybe the reward is worth it.
READ MORE: Everything you need to know about Red Bull before the 2020 F1 season starts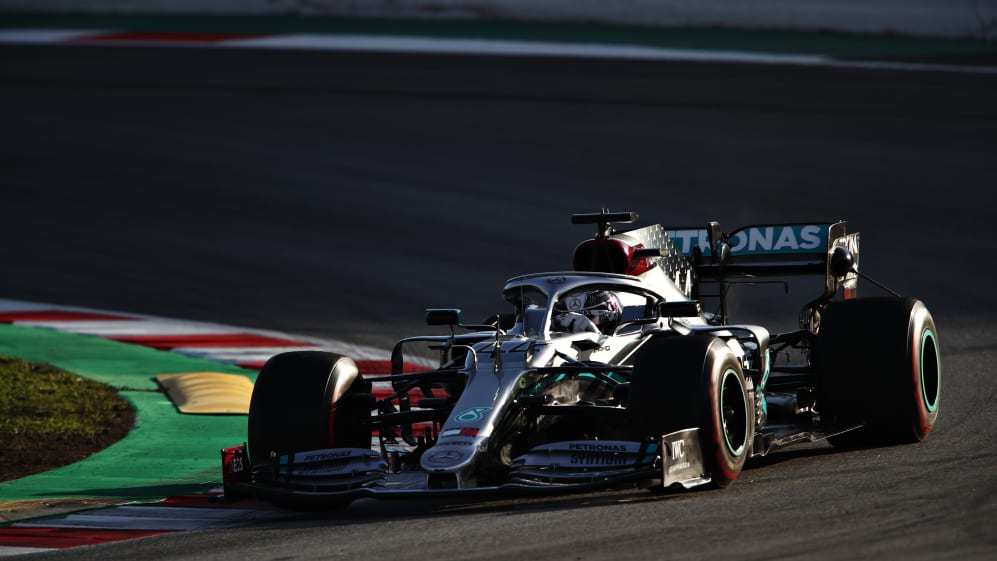 Downforce sensitivity
This is one of the least downforce-sensitive tracks that F1 visits. A downforce advantage here will buy you only around half as much lap time as at the Hungaroring. But it still buys an advantage.
Mercedes continue to represent the low-rake aerodynamic philosophy, which works particularly well on low-speed corners. Red Bull have remained committed to their opposing high-rake philosophy, which is at its most effective in high-speed corners.
READ MORE: Mercedes fire warning to rivals as they confirm 'a chunk' of upgrades for Austria
The Red Bull Ring's middle sector is where the high-rake car might be expected to gain, with sectors 1 and 3 predominantly low speed.
There will be a drag penalty associated with a high-rake car, but its effect is dwarfed even by the relatively low sensitivity of the downforce here. At the Red Bull Ring drag is hardly significant (short straights, thin high-altitude air), which is probably good news for Red Bull. It will be much more of an issue at Monza, Spa and Baku.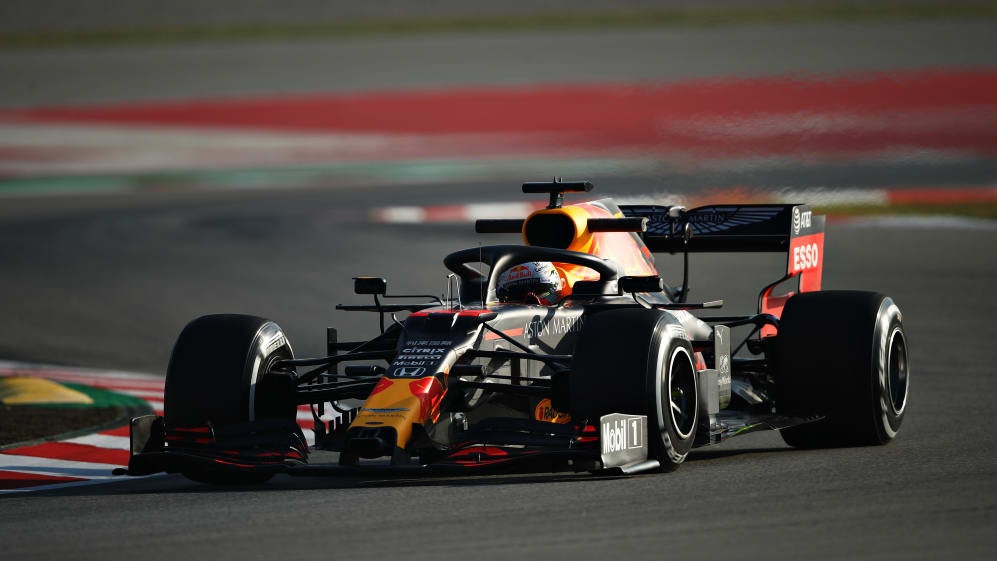 Cooling
The high altitude of the track (660 metres above sea level, the third-highest of the season) means the air has less cooling effect than at sea level, by around 1.5%.
Combine this with the heat of a typical Styrian summer day and the lack of long straights, and this is one of the most demanding circuits of all for a car's cooling systems.
READ MORE: How cooling demands neutralised Mercedes' threat in Austria 2019
It is one of the tracks around which a car's cooling capacity calculations will be made. It's not just the internal combustion engine that needs to be cooled, but the ERS electrical systems too.
The ERS gets very little respite around this track, putting a very big load on the control electronic packs, generating more heat than at almost any other track.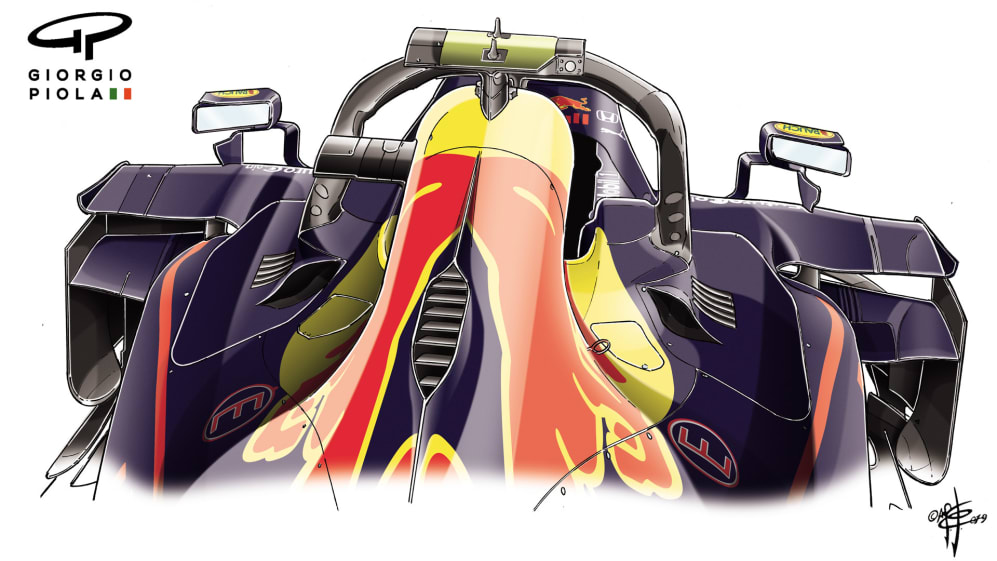 The hot air extracted by the radiators needs somewhere to go or mechanical catastrophe can follow. The teams have various ways of opening out the bodywork to increase the cooling capacity, with extra outlets around the cockpit/radiator area or at the back of the car.
The bodywork itself can be even be made less of a tight fit. But these measures cost aerodynamic performance and are only made grudgingly.
Last year Mercedes were caught out by this, but historically Red Bull have tended to be more adventurous in conceiving how tightly its bodywork contours wrap around the mechanical components – and hence how much it has to be opened up.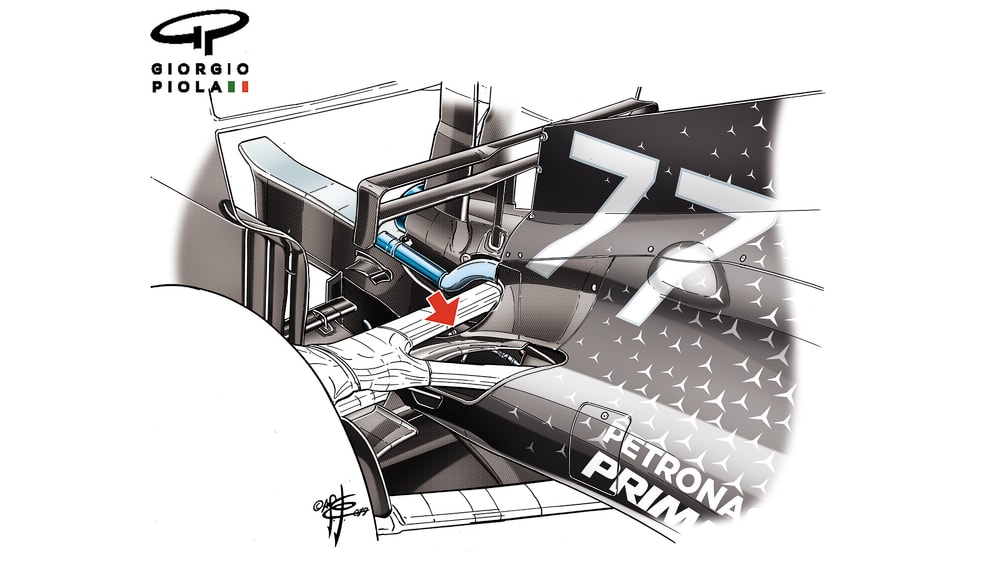 DRS
With three DRS zones, the Austrian track places a lot of emphasis on just how much load can be dumped by opening the slot – and therefore how big a straight line speed gain can be made.
As a generality, the bigger and more effective the rear wing, the greater the DRS gain will be. Red Bull have traditionally generated a bigger proportion of their total downforce from the underbody and less from the rear wing, relative to others.
If that remains the case with the RB16, its DRS gain would be expected to be smaller.
READ MORE: The hidden upside of Mercedes and Alfa's DRS-boosting rear wing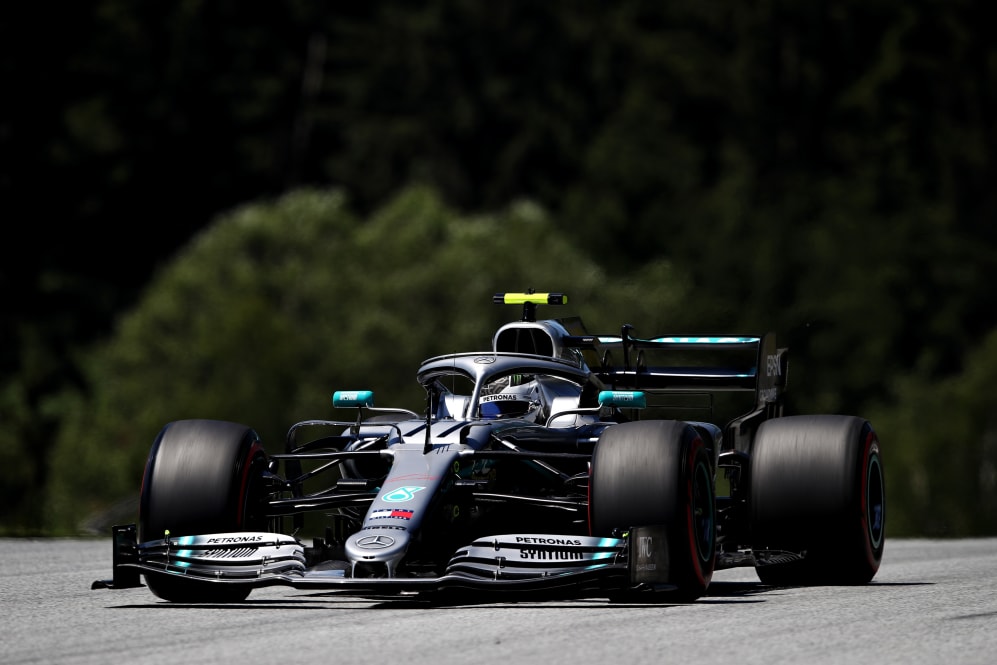 Brakes
Repeated heavy braking into slow corners makes this a tough place for the brakes.
But the pedal feel is a hugely important part of the lap time here, as there is a lot of lap time to be found if the driver is fully confident, particularly at Turns 1,3 and 4.
In the first couple of years at this track, Lewis Hamilton repeatedly had problems with spins and moments under braking whenever he tried to extract the last little bit of lap time in qualifying.
Getting that crossover between lap time reward and incident is crucial here.
READ MORE: The key performance area being closed off as F1 trims 2021 downforce levels
Balance
How each car responds to the different tyre compounds in terms of its handling balance can be decisive.
Historically the Mercedes has not found as much lap time as other cars from the softest compound. This is a potential area of Red Bull advantage – at a circuit on which they've won the last two Grands Prix…