'Now I look forward' says Leclerc as he insists Monaco heartbreak is behind him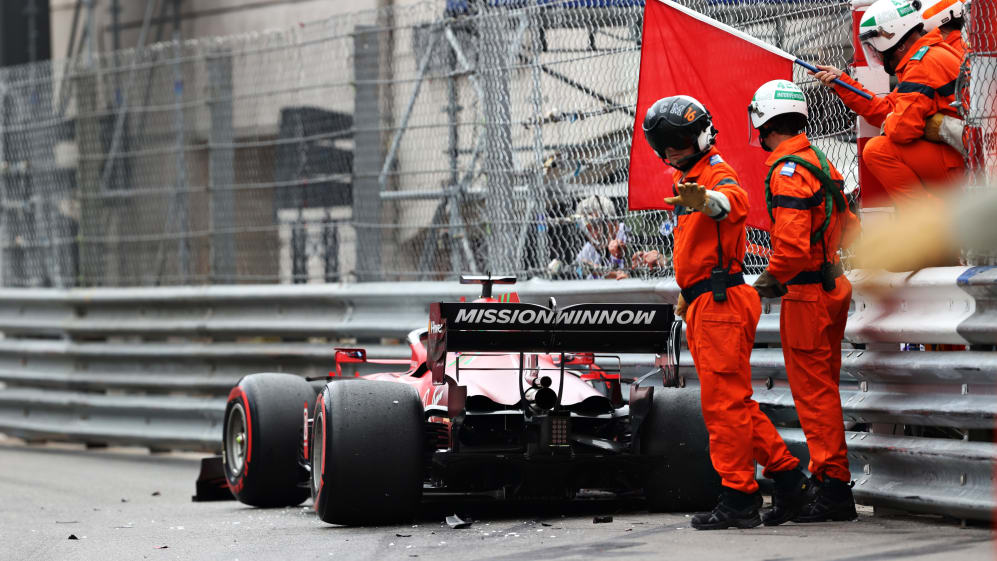 Charles Leclerc says he has already put the heartbreak of his Monaco Grand Prix 'DNS' behind him, and insisted he was now fully focussed on this weekend's race in Azerbaijan.
The Monegasque driver became just the fifth-ever Formula 1 driver to fail to start a Grand Prix after clinching pole position, after taking pole at his home race and then crashing at the Swimming Pool chicane in qualifying. Although Ferrari said his car was fine to start the race, it succumbed to a broken driveshaft just before lights out on Sunday.
Azerbaijan Grand Prix Form Guide: Will we see another mixed-up podium in Baku?
Asked in Azerbaijan whether it took a long time for him to process the pain of another disappointment in his home race, Leclerc replied: "Not really. As always whenever I'm having a difficult moment, as always, I try to forget it as soon as possible obviously learning from it.
"Because there's definitely something to learn from it. But at the end, I gave it all, I absolutely wanted that pole, but yes, I went too much into Q3 and unfortunately that cost me the DNS for Sunday. It's a shame it's like this. Now I look forward, I love Baku and I'm looking forward to driving here," he added.
On his failure to start the race he said: "They checked everything that was possible to check before Sunday which is quite tricky; the times are short, they put the engine on, everything seemed to be completely fine, so I was quite confident, as the team was to go on track, that everything was going to be fine.
"I did the first sector and everything felt good, but then it broke just before the tunnel, if I remember well, the rear-left hub, so I straight away understood that it would be quite difficult to make the start and we confirmed it once we were in the pits."
Leclerc reiterated that Ferrari had used Monaco as a learning experience that underlined the Scuderia's prowess in slow-speed corners – something that Monaco has in abundance.
READ MORE: 5 reasons why Carlos Sainz has settled so quickly at Ferrari
"Apart from that though we've learned a lot. It's great. Carlos did the podium, we showed that we were competitive in all the low-speed sections and we confirmed it in Monaco, so that was good," he added.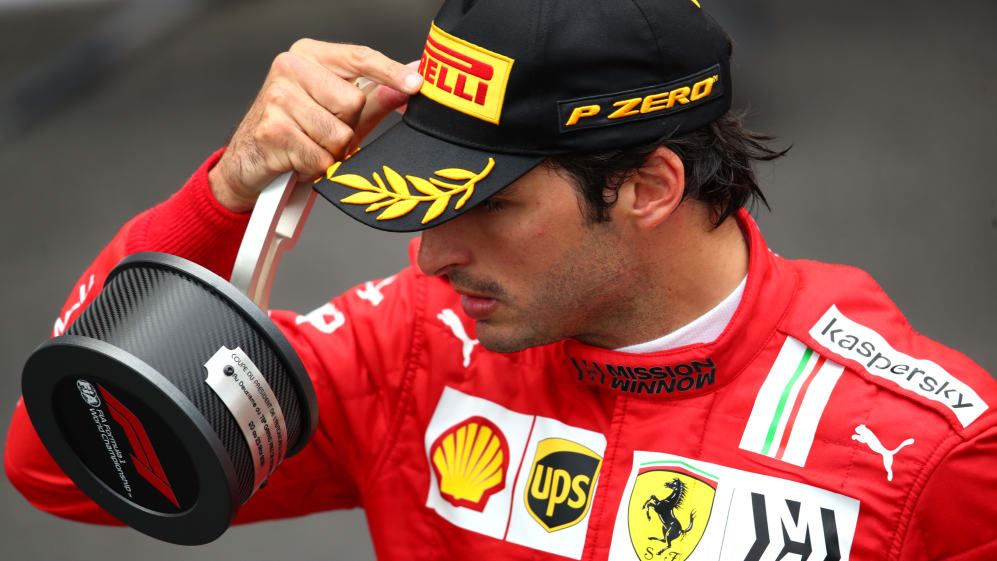 Echoing comments made by team mate Carlos Sainz, who scored a podium in Monaco, and Racing Director Laurent Mekies, Leclerc said that Ferrari will be brought "back to reality" in Baku given its power-hungry nature that features the longest straight on the F1 calendar.
READ MORE: Sainz says Monaco podium 'good boost' for Ferrari – but not expecting repeat in Baku
"I think it will be a bit back to reality now," he said. "Monaco was a one-off; we were fighting for victory, which was incredible and very nice for the motivation of everyone but now with long straights and it's a bit more high-speed in general here.
"Even though there are quite a lot of slow-speed corners, I believe we will be back to the normal competitiveness that we had before Monaco. So let's see," he concluded.
Ferrari are just two points behind midfield rivals McLaren heading to the Azerbaijan Grand Prix, while Leclerc is just two points ahead of Sainz in the drivers' standings.