Opinion
OPINION: Leclerc looking like the finished product after Gilles Villeneuve-like Silverstone drive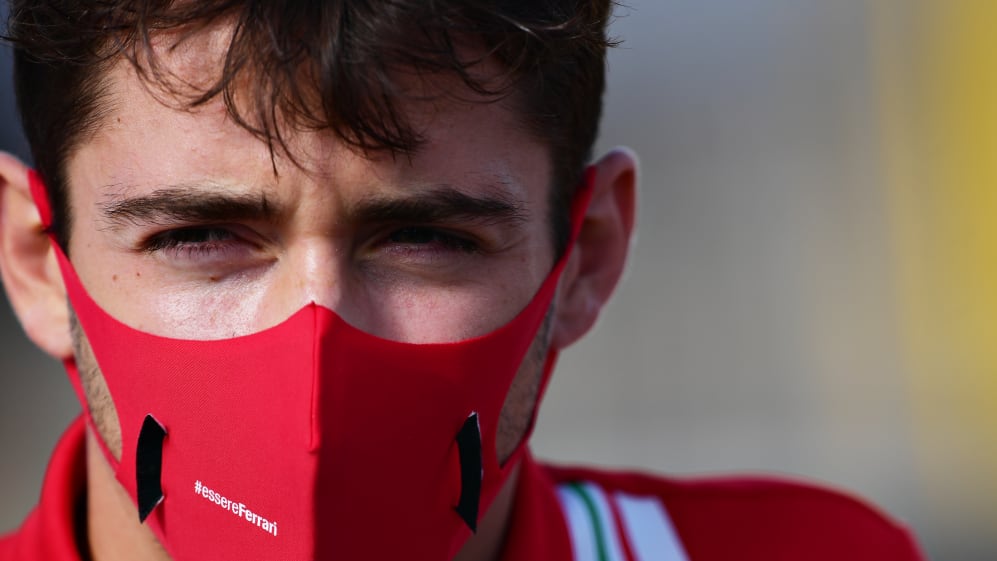 Hall of Fame journalist David Tremayne shares his thoughts on Charles Leclerc's mighty Silverstone race, which put him in mind of another Scuderia superstar...
Heading back to our digs on Sunday evening, my colleagues and I naturally discussed Max Verstappen's tremendous drive to victory for Red Bull Honda, on a day when Mercedes blistered themselves into submission. But, for me, the stand-out performance of the race came - again - from Charles Leclerc.
In some ways, also given Sebastian Vettel's current woes, it put me in mind of how Gilles Villeneuve drove the woeful Ferrari T5 in 1980, leading races as team mate and reigning world champion Jody Scheckter struggled even to get into the points.
I'm not going to delve into the controversy of the Ferrari engine polemics of the last months, but suffice it to say that the SF1000 doesn't have the power advantage its predecessor so clearly enjoyed at times in 2019. Arguably, it's the fourth or fifth fastest car out there. And yet…
READ MORE: Jolyon Palmer on Vettel's weekend to forget at Silverstone
Charles scored second place in the opening race in Austria. Yes, he was lucky that others met misfortune, but he was also aided by some fine driving. He got it wrong in the Styrian GP (immediately putting up his hands and admitting it); finished a frustrated 11th in Hungary; then took third in the British GP at Silverstone as Valtteri Bottas hit trouble; and placed a worthy fourth last weekend in the 70th Anniversary GP.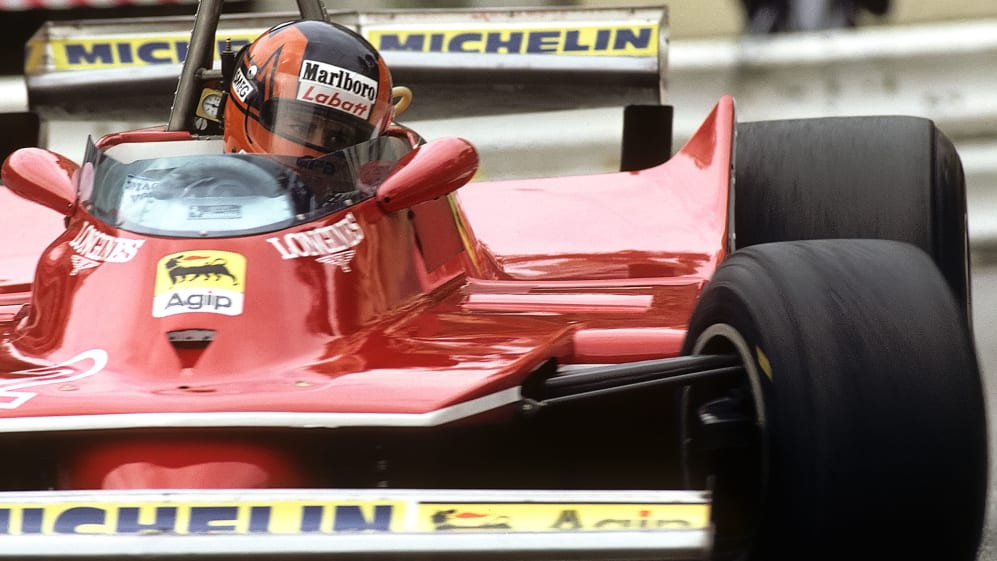 For me, that last result was his best drive of the season, not just because a Ferrari apparently had no right to finish so high, but because he achieved that result by being the leading driver who made a one-stop strategy work.
As Lewis and Valtteri struggled with blistered Pirellis in their far superior Mercedes, Charles helmed a far trickier machine home when it really ought not to have survived doing the second stint of 33 laps on the hard tyre, especially when you remember that it was the really previous week's medium and was running significantly higher pressures at Pirelli's insistence to obviate the British GP dramas. Lewis in particular blamed his problems on his car's reaction to that mandate.
READ MORE: Delighted Leclerc says fourth place 'feels like victory' after strategy gamble pays off
I don't always agree with Ferrari these days, but I certainly do with their description of his drive as a bravura performance – dictionary definition: marked by a dazzling display of skill. Gilles would have been proud of him.
So how did he do it?
By any standard it had been a superb drive which, being Charles, he had made look smooth and straightforward despite the miracle he was performing in the cockpit
He didn't actually make all that great a start, dropping from eighth on the grid (itself another great performance) to 10th. That left him chasing Lando Norris's McLaren and Alex Albon's Red Bull, while fending off Carlos Sainz in the other MCL35. But despite the need to react to that pressure, he ran six laps longer than Valterri and five more than Lewis before pitting on lap 19 to switch to the harder tyre.
Once things had stabilised after the first round of pit stops, he had dropped down to 12th place after 20 laps before climbing back to fifth after 30. Meanwhile, Lewis and Mercedes were contemplating the whys and wherefores of trying to get through on a one-stopper, but by lap 41 the world champion knew that, regardless of his fabled ability to manage his tyres, the writing was on the wall and stopped again. Charles, however, continued to squeeze decent pace out of his unfancied car and was lapping at times at similar speed to the leaders.
WATCH: Gilles Villeneuve: Canadian hero, racing icon
On lap 35, for example, as Lewis lapped in 1m 31.101s, Max in 1m 30.809s and Valtteri in 1m 30.966s, Charles managed 1m 30.978s. Four laps later, with Lewis still leading and lapping in 1m 31.077s, Max did 1m 30.682s, Valtteri 1m 30.997s and Charles 1m 30.552s… By that stage Lewis's hard tyres had done 25 laps, Max's and Valtteri's seven, and Charles' 20. Pretty impressive…
He made up two more places when Racing Point pitted Nico Hulkenberg and Lance Stroll for the second time, on laps 30 and 31 respectively, and once Daniel Ricciardo had stopped his Renault on lap 35, just past the midpoint of the race Charles crucially had a clear track ahead of him and could manage both his pace and his tyres.
From lap 36 onwards he was in the fourth place in which he would eventually finish, with Hulk as his closest threat and now running on fresh hards. But his own pace remained strong and smooth, confirming that the single-stop strategy would pay off, and when the German returnee's Racing Point needed a third stop, on the 44th lap due to tyre vibrations, his fourth place was secure.
READ MORE: The Winners and Losers of the 70th Anniversary Grand Prix
In the closing laps he was easily able to maintain his advantage over Alex Albon, even though the British-based Thai had set fastest lap on the 37th and 41st laps as he used fresher tyres to chase down and pass Lance Stroll for fifth place. By the flag the Ferrari was still 9.857s clear of the Red Bull. Perhaps more to the point, the troubled Valtteri was only 10.058s ahead of him.
There is something about Charles that I have always liked, a fundamental honesty, humility and openness that has remained since he F2 days
By any standard it had been a superb drive which, being Charles, he had made look smooth and straightforward despite the miracle he was performing in the cockpit. Without question, he extracted everything he could from the car, and fourth place was the best that Ferrari could have hoped for without any of the leaders failing to finish.
He laughed afterwards while admitting that he would have happily signed up if somebody had told him before the race that he could have finished it in eighth, where he started. And that it felt like a victory in the circumstances.
READ MORE: Binotto denies Ferrari sacrificed Vettel to help Leclerc's strategy in 70th Anniversary GP
There is something about Charles that I have always liked, a fundamental honesty, humility and openness that has remained since he F2 days, allied to a readiness to defend himself eloquently and firmly, as he did when dismissing accusations of racism from some internet sources just because he chooses not to kneel at the pre-event confirmations of F1's stance against racism.
Just partway through his third season as a Grand Prix driver he is not only proving that he is his own man, but is beginning to look very much like the finished product already.