Feature
POWER RANKINGS: Was Verstappen's recovery drive In Mexico enough to keep him top?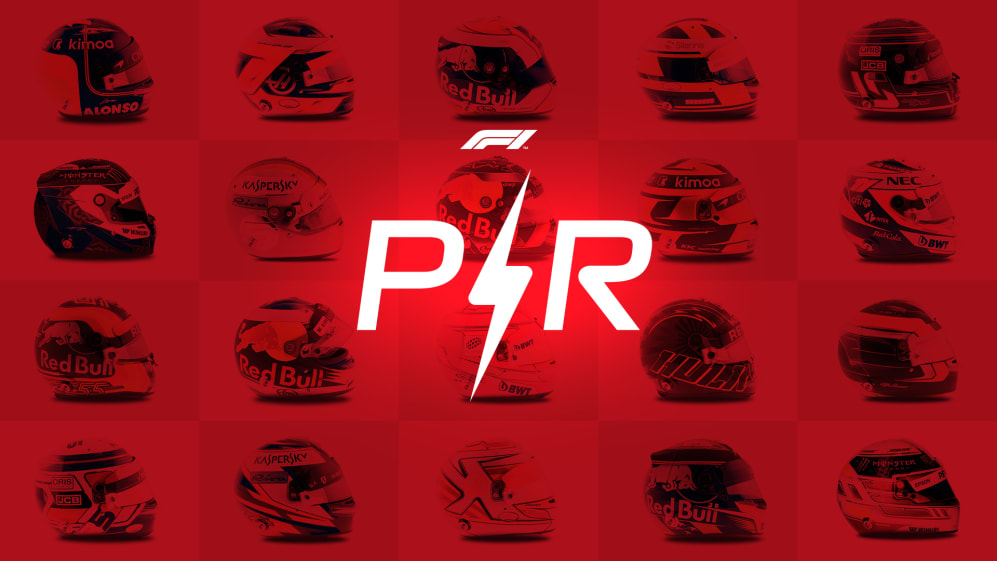 Lewis Hamilton won for the 10th time this season at the Mexican Grand Prix despite starting third on the grid. Did he impress our expert panel, or were they taken with Max Verstappen's recovery drive from last to sixth, or home hero Sergio Perez's 'best fo the rest' finish? The scores are in.
HOW IT WORKS
Our five-judge panel assesses each driver after every Grand Prix and scores them out of 10 according to their performance across the weekend – taking machinery out of the equation

Our experts' scores are then combined to produce a race score. As the season progresses, these race scores are then averaged to produce a ranking which reflects driver performance


Before the summer break, Max Verstappen didn't score less than 40 points in a race – and twice scored a full 50. Post the summer break, however, he's taken a 40+ score just twice in six races. And having taken a 36 in Mexico – on top of a 39 in Russia and a 35 in Japan – the Dutchman loses the top spot in the Power Rankings that he's held since Austria, doubtlessly not helped by his qualifying penalty. At least he won Driver of the Day for his recovery drive...

A slight hiccup in Sainz's lovely run of form recently, race day in Mexico simply didn't pan out for the McLaren driver, as he found himself in the unusual position of falling down the order – having started an excellent P7 and run a genuine fourth in the early laps – after failing to switch the hard tyre on. Earning a still-respectable score of 37, and with a decent margin of safety to the drivers behind in the rankings, the Spaniard stays safe in P3, though.

After unexpectedly inheriting Verstappen's pole position on Saturday – having looked marginally the slower of the two Ferrari drivers on balance across the weekend – Leclerc's race was hurt by Ferrari's decision to put him on an Alex Albon-aping two-stopper, as well as his mechanics' decidedly unslick 6.2 second servicing of him in his second stop. A decent recovery from that to end up just three seconds off Valtteri Bottas at the close of play sees Leclerc take a 39, and climb back up from fifth to joint-fourth.

Norris, with just a solitary FP1 appearance in Mexico last year on his CV, did a bang-up job to qualify eighth, behind team mate Sainz. It all went south on race day though, with Norris doing a good job in the opening stint, running as high as sixth, before McLaren failed to attach his front-left tyre properly in his pit stop. Eventually retired on Lap 48, our judges nevertheless appreciated Lando's efforts up till then, handing him a not-terrible 35 – although that allowed Leclerc to join him on the P4 spot.

Having recovered from his FP2 crash, Albon declared that his Mexican race pace was the best he's had since joining Red Bull. And while the Thai driver ran as high as third early on, the two-stopper Red Bull put him on proved to be the weaker option, as he eventually finished fifth – and a full 15 seconds down the road from Charles Leclerc on the same strategy. Still, a 39 is enough for Albon to maintain sixth place.
READ MORE: Horner says Mexican GP performance proves 'Albon is stepping up'

Bottas' crash in qualifying was disappointing, given that he'd appeared to be the stronger of the two Merc drivers up till then. Copied Vettel's strategy in the race to earn his 14th podium this season – a record for the Finn – but neither he nor Vettel had an answer to Hamilton's expert tyre management, the Japanese Grand prix winner duly earning a slightly lukewarm 37 for his weekend.


Back into the top 10 having dropped out after Japan, this was a classic, classy Perez performance, making his P11 grid slot and free tyre choice work to finish seventh by the flag, having withstood the dive-bombing efforts of Daniel Ricciardo on much fresher rubber. Mexico was duly delighted, as Perez will be when he sees that he's immediately jumped into equal-eighth in the Power Rankings.

It had been a great performance from Daniil Kvyat in Mexico, the Toro Rosso driver impressing in free practice, before making it to Q3 and out-qualifying team mate Pierre Gasly to start P9. But his desperate last-lap lunge on Nico Hulkenberg for ninth in the race rather sullied the ambience, as our judges dealt the Russian a 35 for his transgression – and the stewards a 10-second penalty that dropped him to 11th. Kvyat's now in danger of dropping out of the rankings if he can't string some form together, with the Russian having averaged just 34 in the last four races.
Dropping out and on the bubble
George Russell is the victim of Perez and Vettel's resurgence, the Briton amazingly falling out of the top 10 for the first time this year. And while he remains just 0.2 off Kvyat in P11, he'll need to look out for Daniel Ricciardo, too, the Renault driver on a fine run of form since the end of the summer break, and having averaged 44 across the past two races. He sits just 0.3 points behind Russell in 12th.