Feature
F1 POWER RANKINGS: Which driver's back on top after Austria?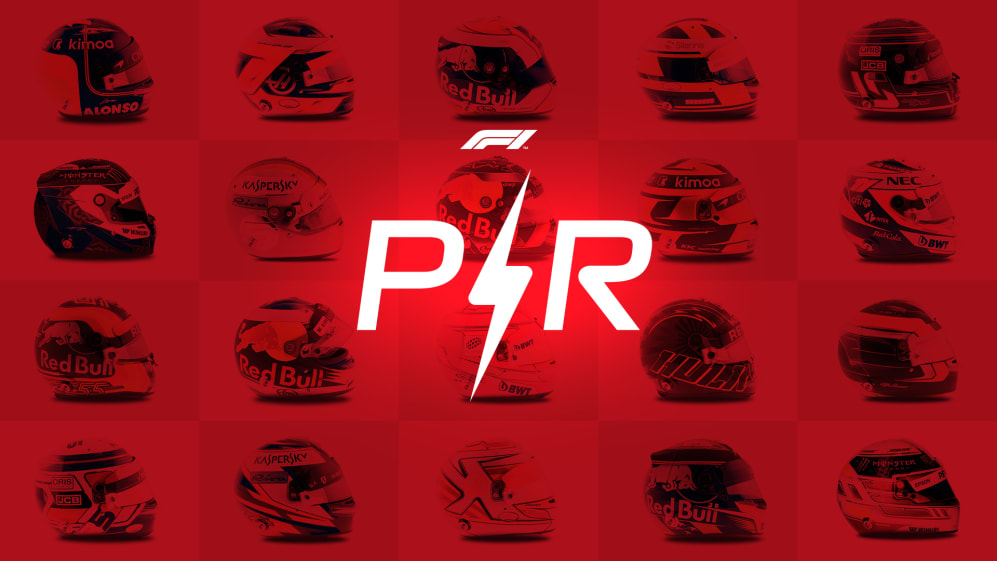 What an Austrian Grand Prix that was, as Max Verstappen claimed his first victory of the year to deny Mercedes their chance of a perfect season. But who were the star performers at the Red Bull Ring? Our judges' scores are in…
HOW IT WORKS
Our five-man panel assesses each driver after every Grand Prix and scores them out of 10 according to their performance across the weekend – taking machinery out of the equation

Our experts' scores are then combined to produce a race score. As the season progresses, these race scores are then averaged to produce a ranking which reflects driver performance

There's an old saying in the Netherlands (probably) that you can't keep a good Dutchman down, and after being demoted to second in the Power Rankings post-France by Lewis Hamilton, Max Verstappen shoots back up to the very top of the top 10 after becoming only the third driver this year to net a perfect score from our judges (the others being Valtteri Bottas in Australia and Charles Leclerc in Bahrain). Verstappen has been in sensational form all year – but to see what he could do when challenging for a win was truly eye-opening. Here's to the first of many battles between him and Leclerc.

Hamilton's reign at the top of the Power Rankings was brief, with the five-time champ slipping from P1 post-France down to second after being handed his lowest score of the year to date by the judges. The Red Bull Ring has never been one of his happiest hunting grounds and that, combined with Mercedes' power unit overheating issues in the race and a series of damaged front wings across the weekend, added up to an off-colour weekend for the championship leader – and his subsequent demotion in the top 10.

Sainz moves past Valtteri Bottas for third spot in the Power Rankings following a quite brilliant race performance that saw him finish the Grand Prix in eighth place, just 17 seconds down the road from his team mate despite having started from the back of the grid. The Spaniard is riding the wave of McLaren's welcome resurgence in form – and quietly emerging as one of F1's safest, and fastest, pair of hands in the process.

Having held third place since Spain in the top 10, Valtteri Bottas falls down to fourth, to match his lowest Power Rankings position of the year from post-China. As with Hamilton, power unit overheating issues meant that he fought the race with one hand tied metaphorically behind his back, and was thus not un-pleased to come away from the weekend with a podium, having finished ahead of Hamilton for the first time since his Baku race win in April. Nonetheless, this was hardly a vintage Bottas performance at a track he tends to thrive at.

What a weekend we witnessed from Lando Norris in Austria. Starting from fifth on the grid for the second race in a row, he then held his own brilliantly in wheel-to-wheel combat with three world champions – Hamilton, Sebastian Vettel and Kimi Raikkonen – in the opening laps, even nipping smartly back past Raikkonen's Alfa Romeo on Lap 15 having been impolitely dumped off the track by the Finn on the opening tour. Norris thus consolidates his fifth position in the Power Rankings, as he continues to defy his rookie status.

Leclerc climbs two places post-Austria after yet another weekend that was more in keeping with what we all expected from his first season with Ferrari. Comfortably on pole for the second time in his career on Saturday after a fantastic lap, he then led with confidence and ease for the majority of the race, before putting up a staunch defence against the ultimately irresistible late surge of Verstappen. He may once again have come up just short of joining the F1 winners' circle – but surely it won't be long now…


Albon is the biggest faller in the Power Rankings this week, following a challenging Austrian Grand Prix for the Thai driver. Life was always going to be harder after starting from the back of the grid, having taken the Honda upgrade that Daniil Kvyat and the two Red Bulls got in France. That he then finished two places up on his team mate as the Toro Rossos struggled for race pace probably indicates why Albon maintains his place in the top 10 this week… and why Kvyat does not.

Both Toro Rosso and Haas may have struggled in Sunday's race, but it was nonetheless good for the soul to see a Williams genuinely fighting in amongst those cars, with Russell the driver of that Williams. It was another assured performance from the 2018 F2 champion, which saw him finish ahead of both Kevin Magnussen and team mate Robert Kubica despite having started from the pit lane, and one which sees him climb one place in the Power Rankings to tie with his fellow rookie Alex Albon – Russell even earning himself a perfect score from one of our panel…

Kimi's back in the top 10 everyone! Indeed, Kimi's back in the top 10 for the first time since Spain five races ago. That's on the back of a second strong performance in as many weeks from everyone's favourite granite-faced Finn, with Raikkonen starting the race from sixth before running the first five laps in fourth – briefly matching his performance from 2018 when he was driving a Ferrari! – before slipping back to a still-decent ninth place.
Dropping out and on the bubble
As alluded to above, Daniil Kvyat is the driver in the relegation zone this weekend, lagging 0.4 points behind Raikkonen in the season average stakes. He's the only other driver with a score of 37 or higher, though, with Sergio Perez his next next closest rival at 36.9, and Daniel Ricciardo coming after that with a 36.2.