'Probably a gain' to have missed Friday testing says Russell as he awaits turn in Williams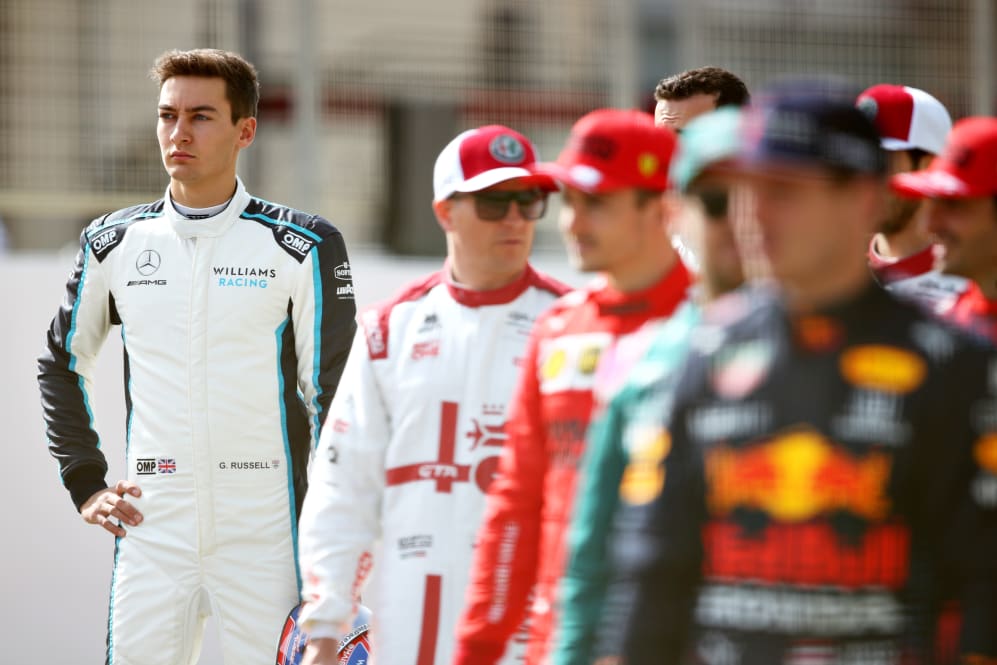 After day two in Bahrain, George Russell will be the only driver not to have turned any laps in his 2021 car – but the Williams driver said he has missed nothing by sitting out Friday and Saturday.
With test driver Roy Nissany taking the wheel on Friday and Nicholas Latifi on Saturday for Williams, Russell has been left with the final day of testing to get used to the FW43B – although he did shake down the car at Silverstone in February. Thanks to "tough" Friday conditions in Bahrain under a sandstorm, however, he said he's happy to have forgone running on the opening day.
READ MORE: Hamilton brings out red flags on Day 2 as Ricciardo and Alonso top the time sheet
"I think ordinarily it is frustrating but obviously with the tough conditions of yesterday I don't think I've missed much. If anything, it's probably a gain to have not driven yesterday and I go in with a fresh mindset," he said.
"It was a good day for the team; no reliability issues, got through the programme, Nicholas in the car this [Saturday] morning – all went well – so raring to go tomorrow."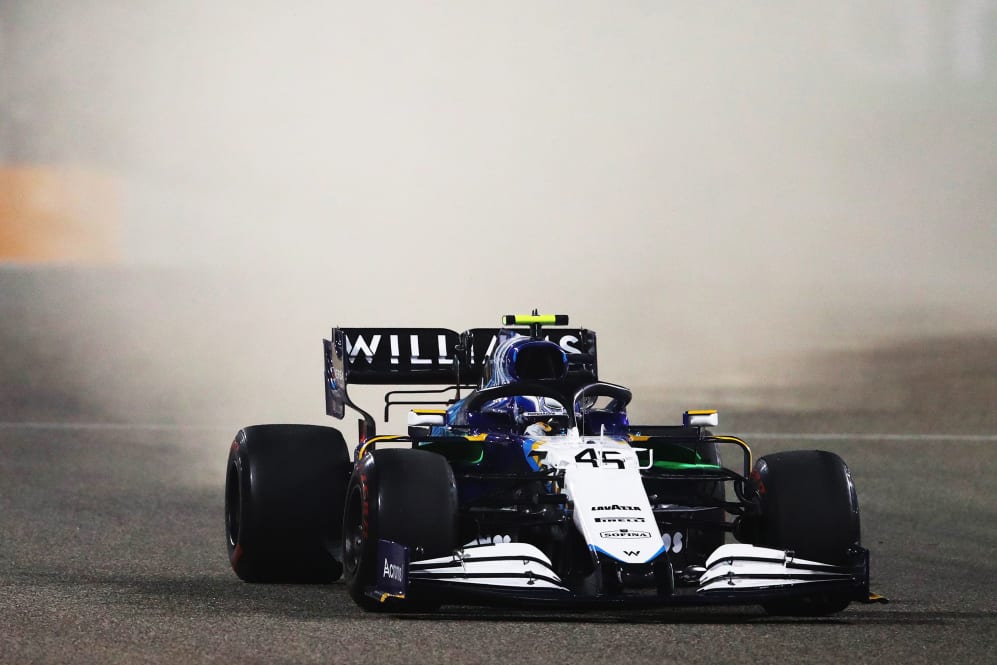 With testing lasting just three days this season compared to six in 2020, drivers are yet to find out what effect the truncated schedule will have on their preparations – with the likes of Valtteri Bottas and Sebastian Vettel having lost big chunks of time due to reliability issues. Russell was asked if he would be hurt by having just one day in the car as others will have averaged one-and-a-half.
"All of us feel that we're back up to speed after five or 10 laps, or so, but when we're talking one tenth of a second and you're trying to find those very small margins, I don't think anybody could truly answer that," he replied.
READ MORE: Vettel rues lost time on Day 2 of testing after gearbox issue restricts him to just eight laps
"I think the more you do, the better. But it is a new challenge and… it's exciting and testing has been too much over the years, and it'll be interesting to see how we all get on after one and a half, one day each," he concluded.
Team mate Latifi finished fourth in the morning of day two with 47 laps under his belt by lunchtime, while Russell has to wait until Sunday for his first full test of the FW43B.