Feature
Qualifying heroics and battling with the big boys – how each F2 graduate fared on their F1 debut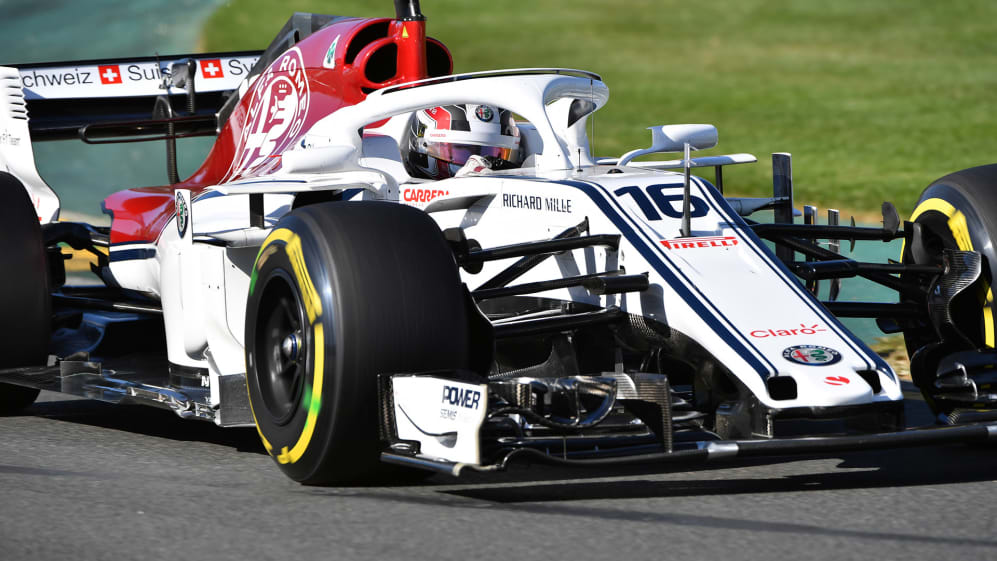 With Mick Schumacher, Yuki Tsunoda and Nikita Mazepin all poised to make their Formula 1 debuts at this weekend's Bahrain Grand Prix, we've taken a look at how their predecessors got on when graduating directly from Formula 2.
The likes of Charles Leclerc, Lando Norris and George Russell have all successfully made the step up since the evolution of GP2 to F2 and the formation of the official Road to F1. Here's how they all fared on their maiden appearances…
READ MORE: A brilliant fightback drive and his first F2 win – five key moments on Mick Schumacher's road to F1
Charles Leclerc, 2018 Australian Grand Prix – 13th place
Out of all the drivers to graduate from F2, Charles Leclerc has arguably been the most successful so far. The Ferrari driver was the first to tread the path from the re-branded second tier into F1 and set the standard for those who've followed. Of his 59 starts to date, he's taken two wins, 12 podiums and seven poles, tallying 401 points along the way. But, how did he perform in his first race?
Turning out for Alfa Romeo Sauber in the 2018 Australian Grand Prix, Leclerc's debut was solid, if unspectacular.
Qualifying directly IN front of Pierre Gasly provided a benchmark with which to measure Leclerc. Though the Toro Rosso driver had made his F1 debut the season prior, they'd grown up battling one another on the junior ladder and were considered as two of the hottest prospects around.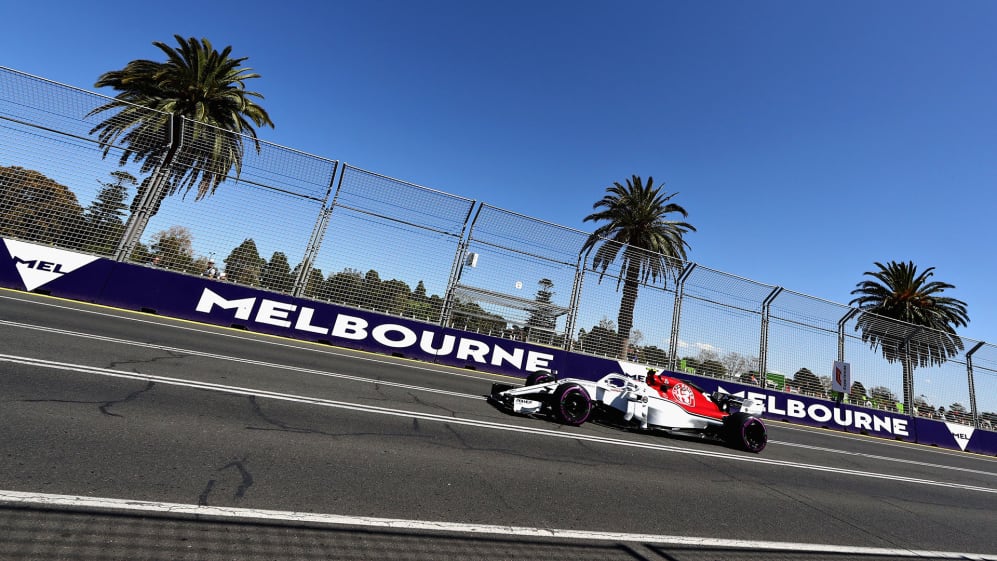 It wasn't a great start for Leclerc in that regard; the Monegasque was sluggish at the start and allowed Gasly to gallop ahead off the line. Fortune swung in his favour as he regained the place in the pits – amongst others – and then found himself up to 14th by Lap 25, thanks to a double Haas retirement.
From there he kept things pretty safe, with his crowning moment coming on Lap 31 when he dashed ahead of Lance Stroll. Diving down the left of the Williams at Turn 1, he pulled his Sauber in front at the exit and made the move stick. A tantalizing glimpse at what was to come.
READ MORE: Atmosphere at Ferrari already better after 'strange' 2020, says Leclerc
Lando Norris, 2019 Australian Grand Prix – 12th place
George Russell was top of the class in the 2018 F2 championship, but it was Lando Norris who made the biggest splash on his debut. The Briton managing what his fellow rookies – and experienced team mate Carlos Sainz – couldn't by making it into Q3 and qualifying eighth for the season opener in Melbourne.
Around one lap, Norris already looked comfortable in the McLaren. Fernando Alonso had only managed to reach Q3 twice in 2018, while Stoffel Vandoorne failed to do so at all with the British team that year.
As with many rookies, Norris found the race start a little trickier and dropped down to P10 off the line, before losing three more places in the pits. The teenager settled himself down and got stuck into a scrap with Antonio Giovinazzi. An initial attempt on the Italian nearly resulted in the removal of the McLaren nose, but Norris wasn't fazed and went again.
It took him five more laps, and a hurry-up from the pitwall, but eventually Norris managed to steal P12, sliding by the Alfa Romeo. A respectable job from the Briton.
READ MORE: Working with Ricciardo will make me a better driver, says Norris
Alex Albon, 2019 Australian Grand Prix – 14th place
He may have lost his seat for 2021, but it was Alex Albon's start to life in F1 that convinced Red Bull to surprisingly promote the rookie to the senior team midway through his first season.
While he didn't hit the heights of Norris in qualifying at Melbourne, he still managed to beat his team mate, Daniil Kvyat, and reach Q2. And unlike the slow-starting Norris, Albon actually found himself up two places after the start to P11.
Dropping down in the pits, Albon was running 15th when a sluggish stop from Haas handed him a sniff at Romain Grosjean. The Thai driver's attempt was brave as he attempted to swing his Toro Rosso around the right of Grosjean at the exit of Turn 1, but the Frenchman defended solidly.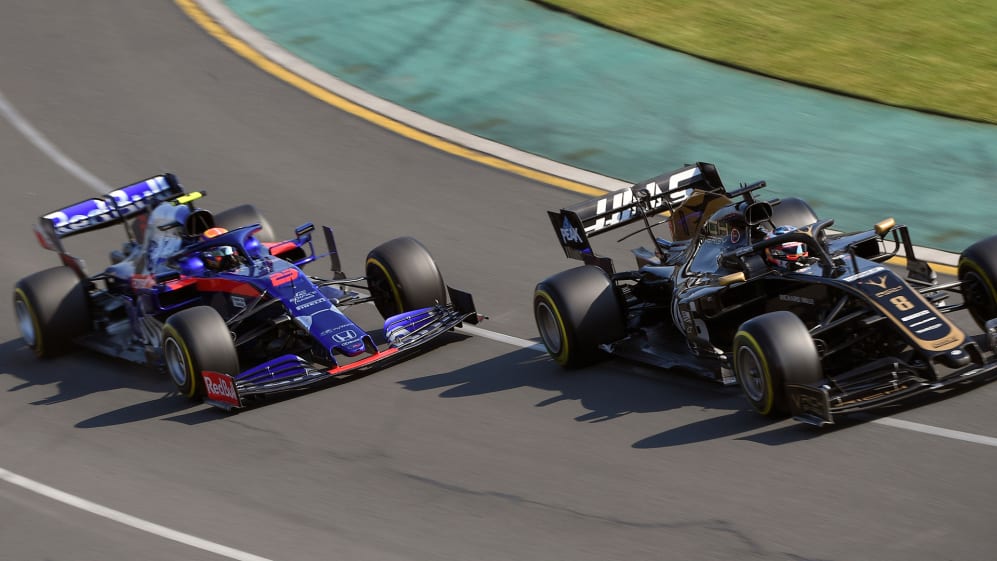 Albon had another go at the following corner and the two went wheel-to-wheel at the exit, but Grosjean had the inside line and just about kept Albon at bay. The move may not have come off, but it displayed the type of bravery he'd become known for with Toro Rosso.
And as his luck would have it, Grosjean's race later ended in retirement, handing Albon 14th at the chequered flag anyway.
READ MORE: 5 reasons why you should be excited about the new Formula 2 season
George Russell, 2019 Australian Grand Prix – 16th place
George Russell's become a bit of an Esports star of late, dominating the Virtual Grand Prix series, though the Briton probably felt like he had the difficultly set to max when his real-life F1 career took off.
Missing their shakedown and the first two-and-a-half days of testing due to delays with their production schedule, Williams handed Russell a baptism of fire.
Thankfully the Briton had a car for his debut, but it was well off the pace in Australia. Russell performed admirably in qualifying, going quicker than Robert Kubica as all three rookies bettered their team mates. P19 wasn't grabbing any headlines, but it's as much as could have been expected of him.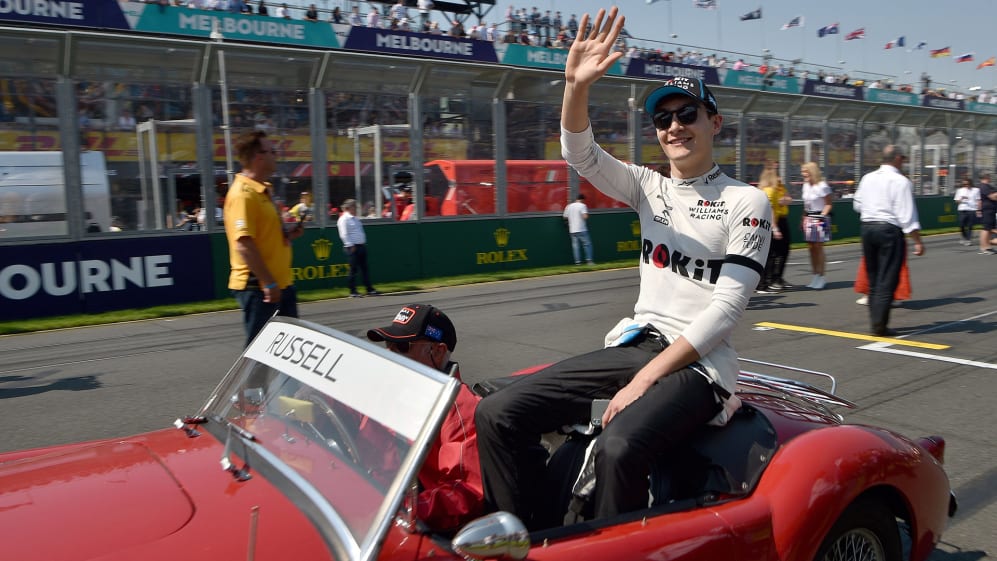 It was a similar story in the race: he comfortably beat out Kubica on track, finishing a lap ahead of the experienced Pole, but finished second last and two laps down in total. Retirements for Romain Grosjean, Daniel Ricciardo and Carlos Sainz bumped him up to 16th, but the FW42 just didn't have the capability to trouble those in front of him.
READ MORE: The hopes and fears for every Williams fan in 2021
Nicholas Latifi, 2020 Austrian Grand Prix – 11th place
Few drivers will have had a stranger debut than Nicholas Latifi, who went five months without turning a wheel in anger ahead of the opener, as the Covid-19 pandemic postponed the 2020 campaign.
Things didn't exactly get off to a great start either, as the Canadian crashed in FP3 and then qualified at the back of the grid behind his Williams team mate, and former F2 rival, George Russell.
Things took a turn for the better in the race as Latifi equalled Russell's best F1 finish at the time, albeit in unusual circumstances.
A whole host of retirements jolted Latifi up to 12th and gave him a whiff of points with 11 laps to go. Gifted the chance to battle with a couple of other cars on track, he unfortunately lost out on both counts.
Firstly to Alfa Romeo's Antonio Giovinazzi, who eased past him at the first corner, and then to Albon in the Red Bull, after the Thai driver had come to blows with Lewis Hamilton and been bombed to the back of the grid.
In keeping with the bizarre nature of the Austrian opener, Albon ended up retiring a few laps later, before Daniil Kvyat's tyre shredded in front of Latifi and promoted him to 11th with two laps remaining.
On paper, the Canadian's start was stronger than any other on this list. So how will the next trio of ex-F2 stars fare on their F2 debuts? Tune in to the Bahrain Grand Prix this weekend to find out...
FORM GUIDE: Who will come out of the blocks quickest as the 2021 season begins in Bahrain?